Post by waterhazardjack on Mar 10, 2014 2:47:25 GMT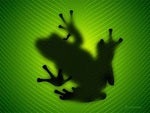 It's easy to say that, but what, pray tell, do you think 'Europe' should have done instead?
In a nutshell, not lead Ukraine up the garden path about possible future EU membership and also trying to lead the country out of Russia's orbit.
The reality is that Russia has all the levers in this situation and the West have virtually none. Ukraine only exists as a viable political entity if it receives cheaper, discount gas from Russia and doesn't have to pay its debts on time. Already they are in debt for the last discount offered by Russia. Add in the demographics, Putin's Greater Russia regional hegemonic inclinations and the West's impotence in the situation and you have a recipe for confrontation if Russia are not a party to the deal. Which is what happened to the last EU package put together with Yanukovich and the opposition which was dependent on rejecting the Russo-dimension.
The reality is that France, the UK and Britain have vast amounts of Russian collateral in their banks and economies and know full well that huge amounts of that money was either illegally appropriated or just stolen outright from the 'plain people of Russia' when the state's assets were privatised in the 90s. If principle was the deciding factor, then these people and their money would be booted out in the morning and told what to do with their ill-gotten gains. However, no such sanction will be even contemplated (the Brits even allowed Alexander Litvenenko to be poisoned in London by the Russian state with minimal consequences).
Unfortunately, the West has learned nothing from the situation in Georgia, 6 years ago.
This cartoon probably sums up what I mean far better than my ramblings above...
/photo/1