Post by questa on Apr 5, 2014 6:38:19 GMT
During the summer of '89/90 I spent 5 months doing my work with the babies, families and schools in the desert area of Roxby Downs, Woomera and Andamooka in South Australia. I would fly up to the mining settlement of Olympic Dam where there was a basic airstrip, collect my "company car" and drive 11km through red sand dunes to my clinic in the new modern town called Roxby Downs which had all the facilities big mining companies can supply. This town is about 650km north of Adelaide and was built for the miners working on one of the largest gold, silver, iron and uranium mines in the world.
( These photos were taken on film and not in any order, I have tried to organise them a bit.)
[img src="
s19.postimg.cc/6g56dn2dv/img063_zps0f04cbdc.jpg
" src="
" style="max-width:100%;"]"http://i754.photobucket.com/albums/xx185/myquesta/Roxby/img064_zps1f688051.jpg" style="max-width:100%;"]
These were my taxis The narrow body and pointy nose of the Metroliner gave it the nick name of "flying pencil". Sometimes we would get a SAAB aircraft when we had enough passengers.
The airport had 2 women who did check in, packed luggage, fuelled the planes and talked the pilots in and out. Also weather data collection
Coming in to land I could see the dry salt lake of Island Lagoon…more of this later.
This is the car I had while there – 4 wheel drive Subaru with CB radio and "Roo Bars" on the front. It was stocked with plenty of water and food supplies in case of trouble.
The windscreen had been hit with a rock from a passing car, causing a hole in the glass. I had to drive it to Adelaide for repair, then back north.

To give you an idea of the countryside...
rs754.pbsrc.com/albums/xx185/myquesta/Roxby/1_zpsced5c953.jpg~c100
First from Adelaide to Port Augusta…breakfast to lunch…good roads and the lovely Flinders Ranges running along on our Eastern flank for kilometres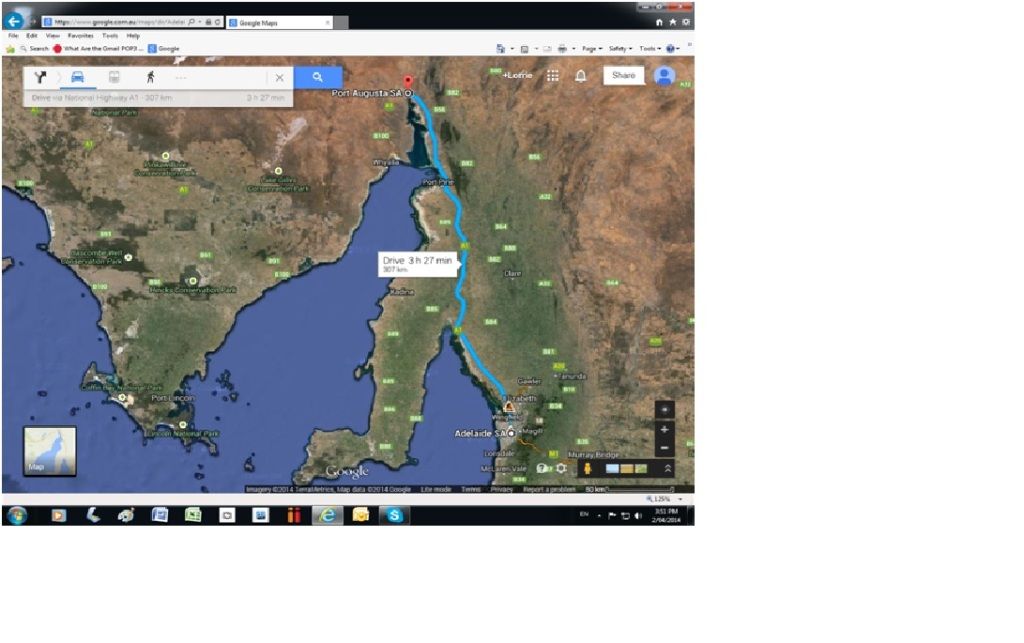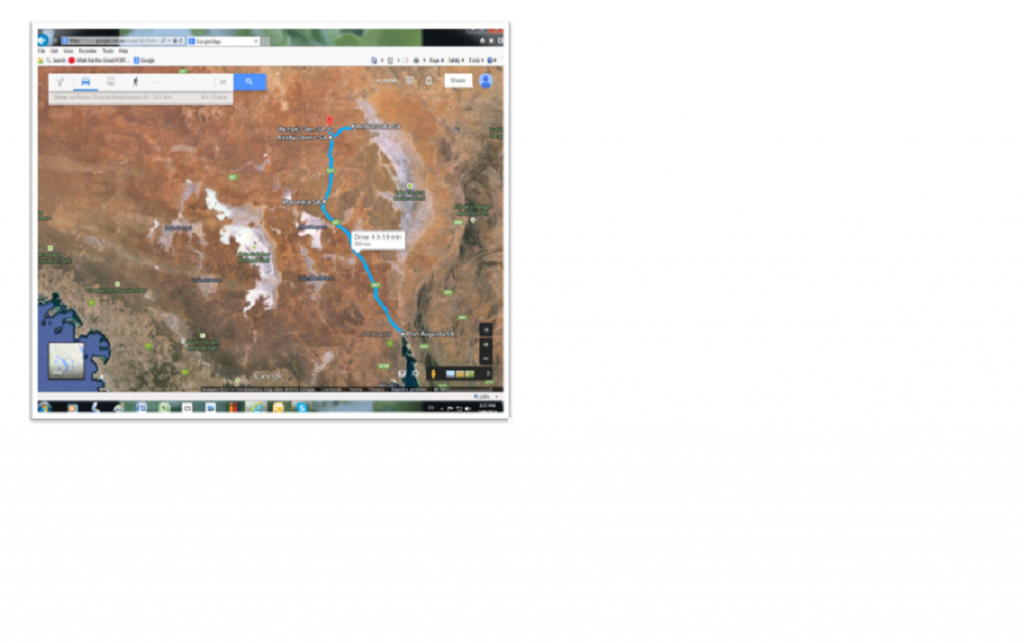 Then from Port A. to Roxby the road varies.
This is what is called a gibber plain...flat with smallish smooth stones...used to be sea bed.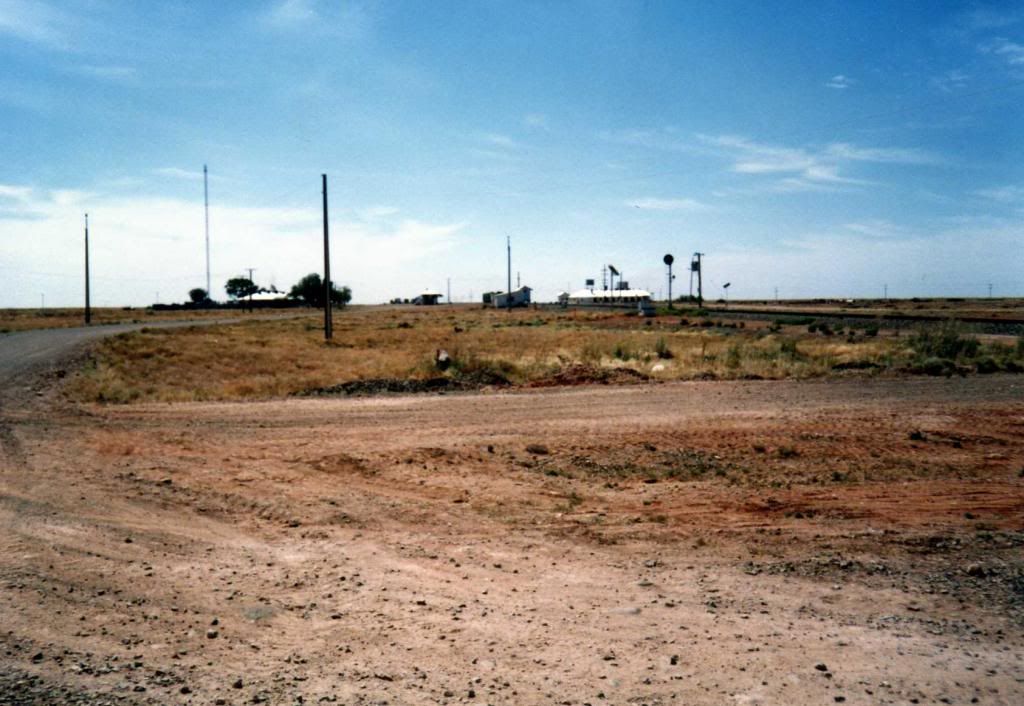 The settlement of Pimba (pop = 50) is where the road that links Darwin to southern Australia meets the railway that links the continent east-west.
Woomera is a few km north. It was the testing base for all the rockets, missiles, bombs etc that the Brits, French and others were building. Built in the '50s the homes had no air-con and the terrible problem of child deaths arose. An Adelaide man developed an evaporative air-con and saved the program closing. It is still sad to see in the cemetery so many little graves and 1 or 2 adult ones.
There is a Park in town with many of the military devices painted up for public display.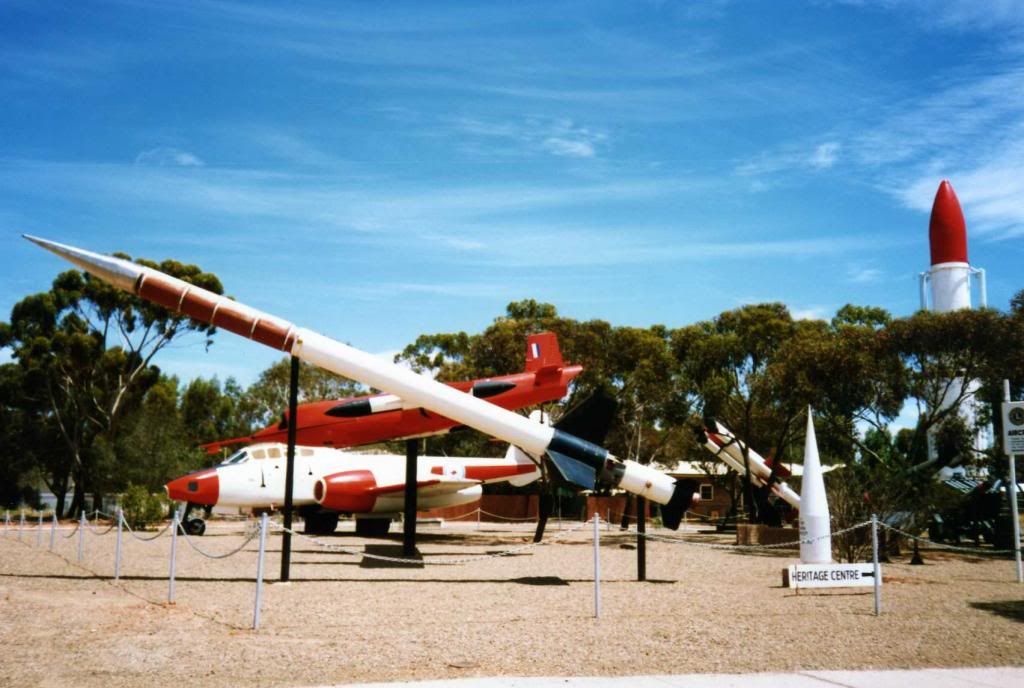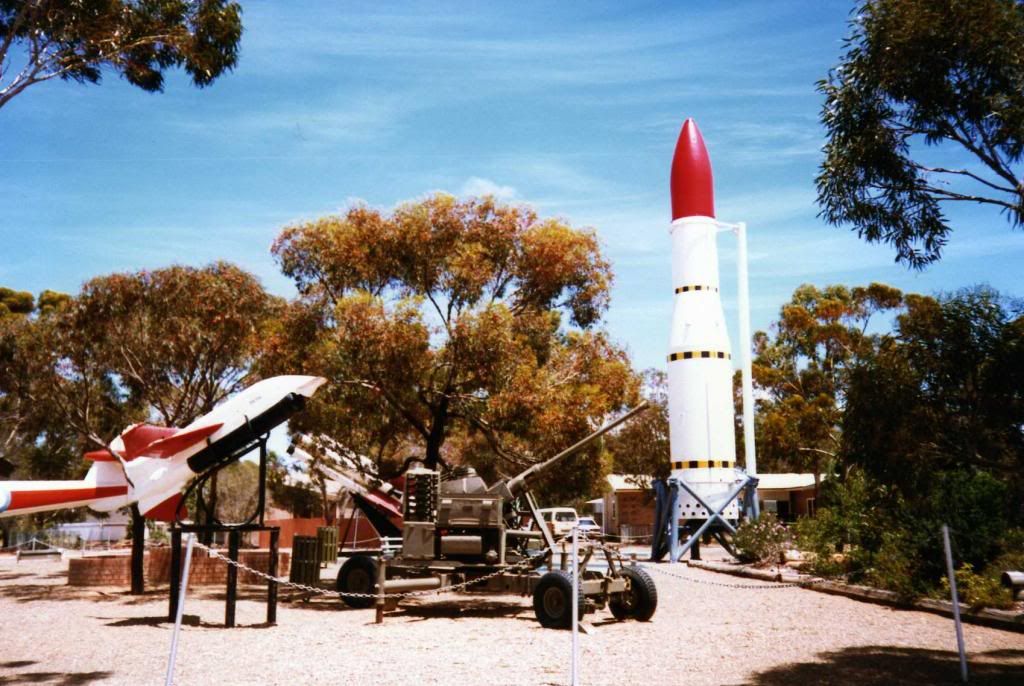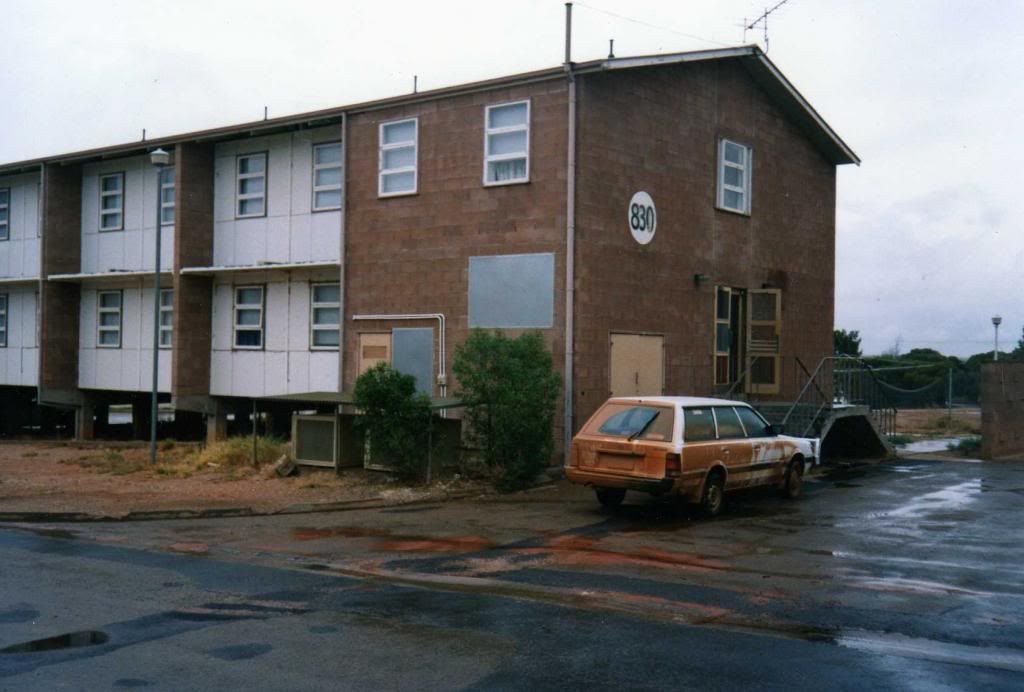 The ELDO was the living quarters for the single men in the testing era. It was my 'hotel' when I was working in Woomera.
The local church is St Barbara's…patron saint of explosives
When I was there, it was a US air force base with about 3000 US citizens living in Woomera and serving the base at Nurrungar, a listening and spying facility hidden from the road at Island Lagoon..
Continuing north we pass groups my favourite trees. Acacia papyricarpa…interesting shapes with soft leaves, which flatten out on top like the iconic African tree.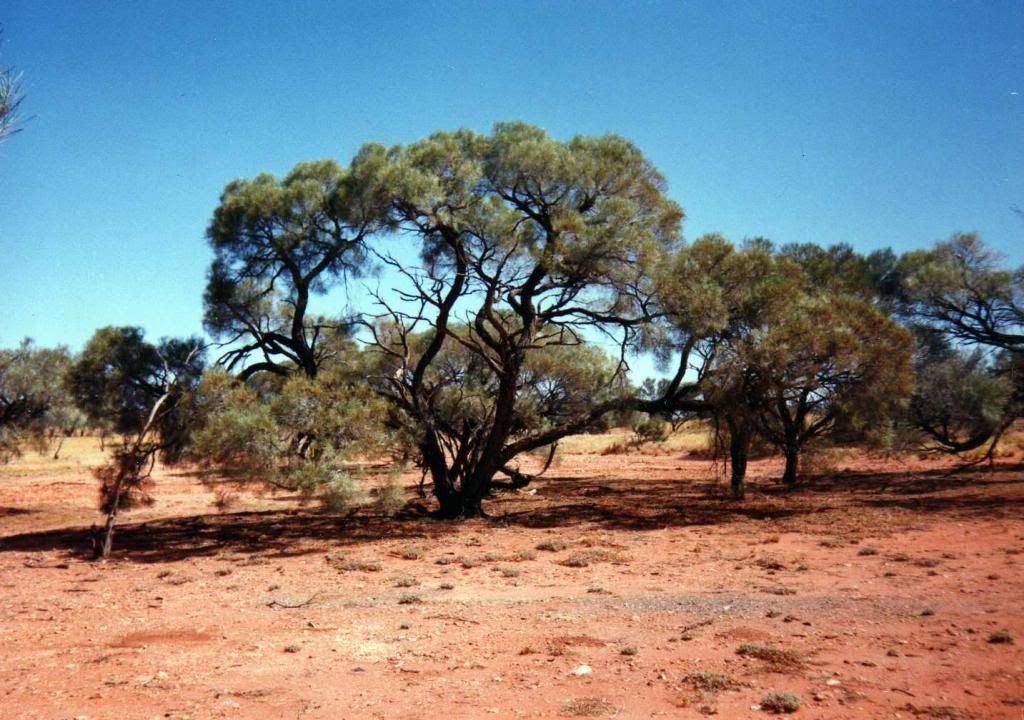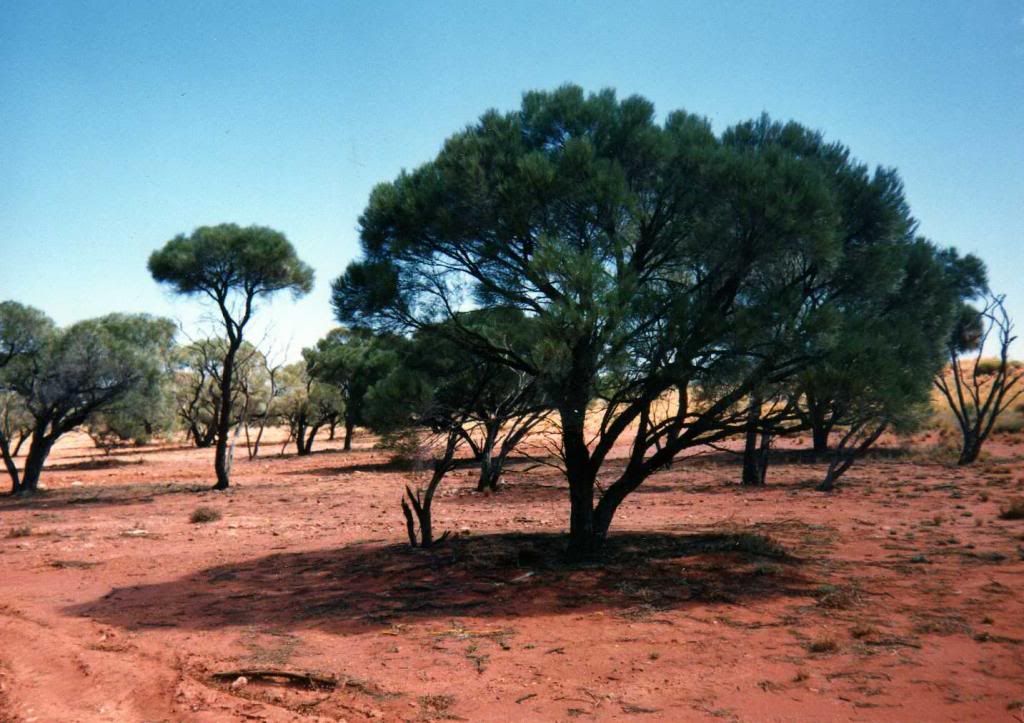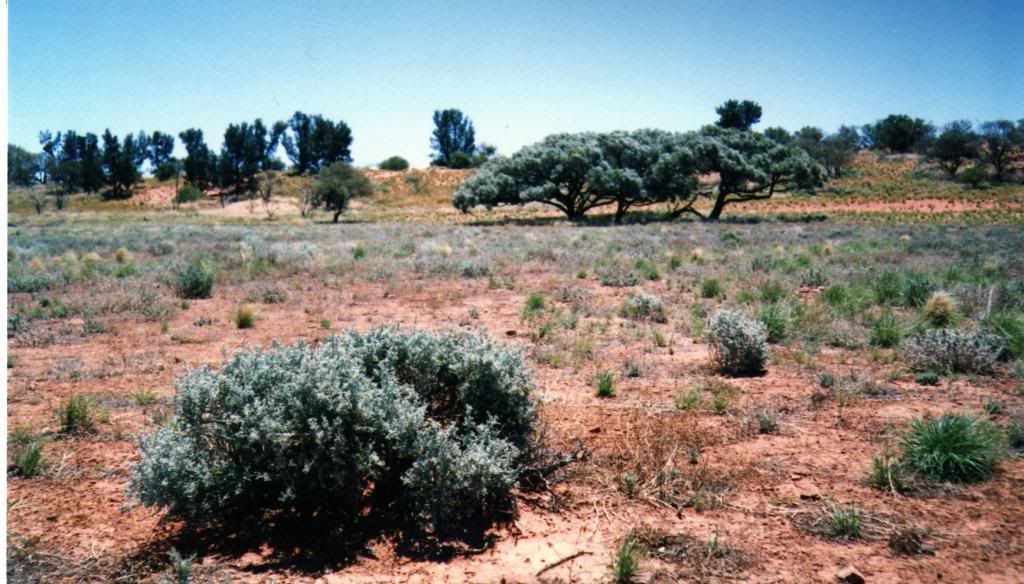 More later