Post by Deleted on Apr 7, 2014 23:21:15 GMT
This is an extremely minor new park in terms of Paris. In fact, it has not even been inaugurated yet. But I find it quite important, because it is now the closest park to where I live, and I am sure that I will be spending time there, unlike many other Parisian parks. For people who don't know who Rosa Luxemburg was, she was a Marxist revolutionary socialist of Polish Jewish descent, born under Russian rule but naturalised German in 1898. She was one of the founders of the Social Democratic Party. Just think of what an astonishing accomplishment this was for a woman at that time. Her life and politics were extremely complicated at the beginning of the 20th century, but just after WW1, she was shot in the head on 15 January 1919 and her body was thrown in a canal. I urge you to read more about her. In any case, the political colour of my neighbourhood is pretty obvious in giving this name to a public garden.
One thing that amuses me is the fact that from the
Rosa Luxemburg
park, you can see the
Rosa Parks
tram station and future RER station. "Rosa" is really not a common name in France -- except in my neighbourhood.
It is one of the most unusual parks in Paris because about half of it is under a glass roof. Picnics will not be ruined by the weather here!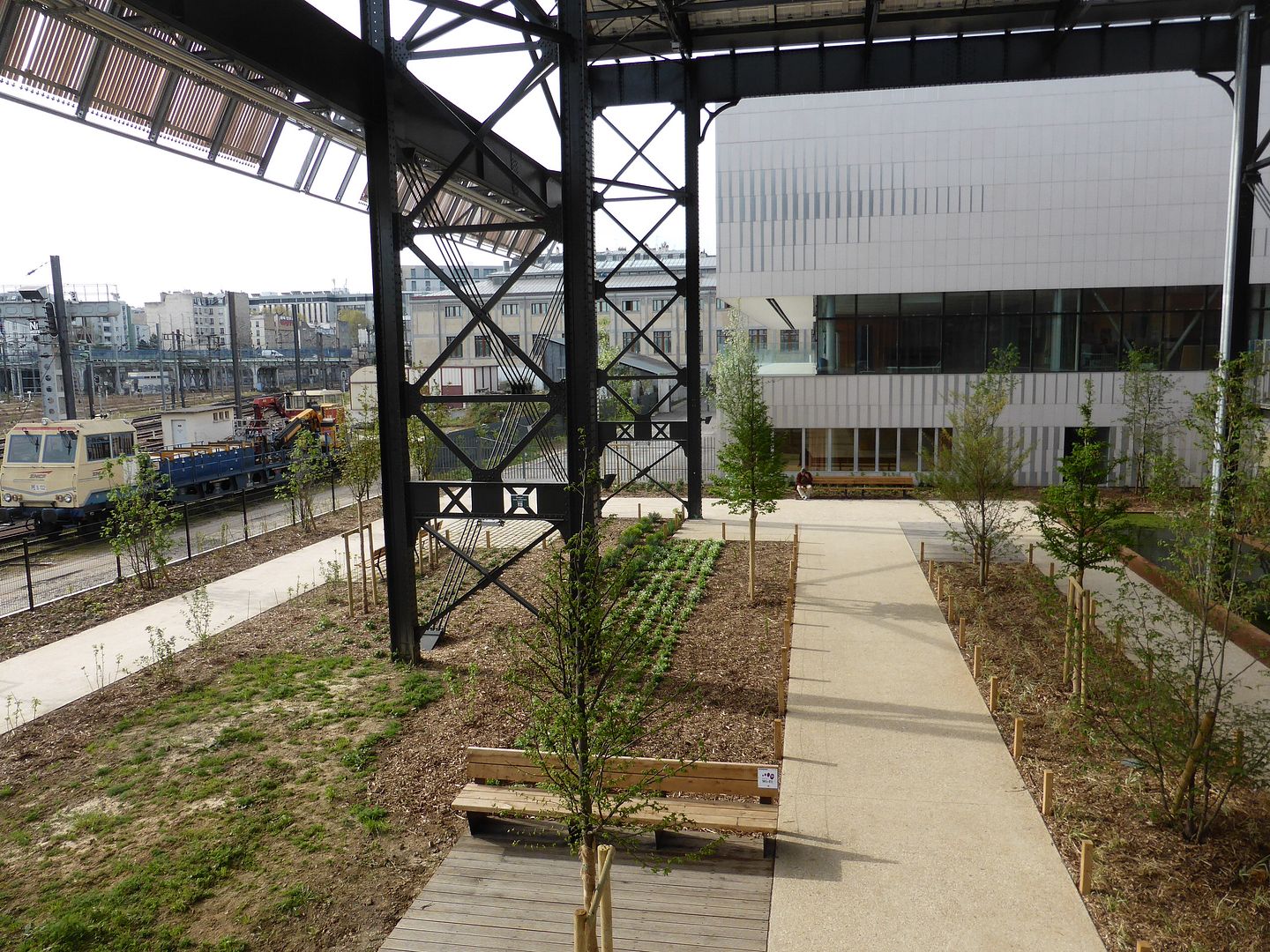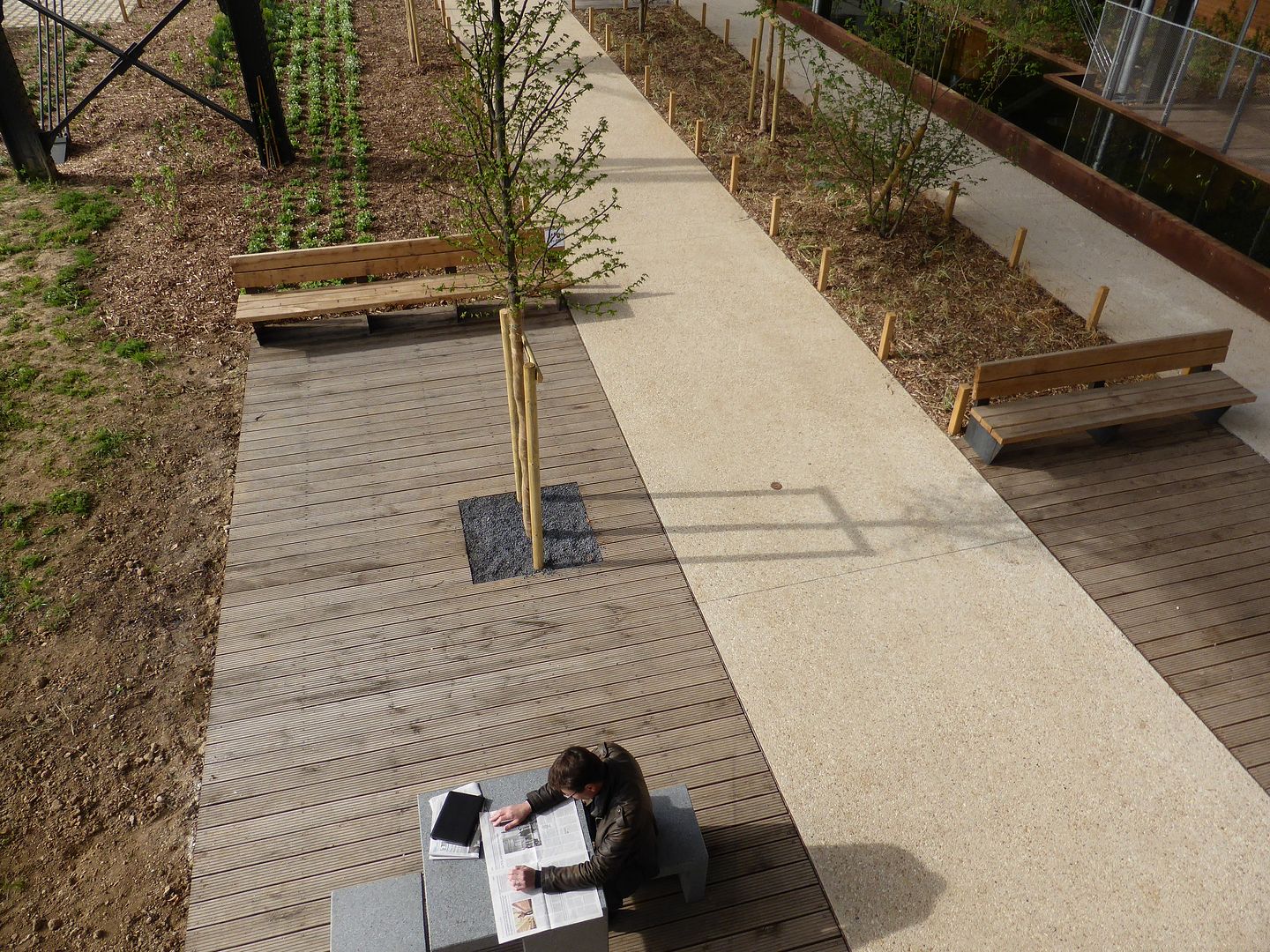 As you can see, the vegetation is just beginning to take hold.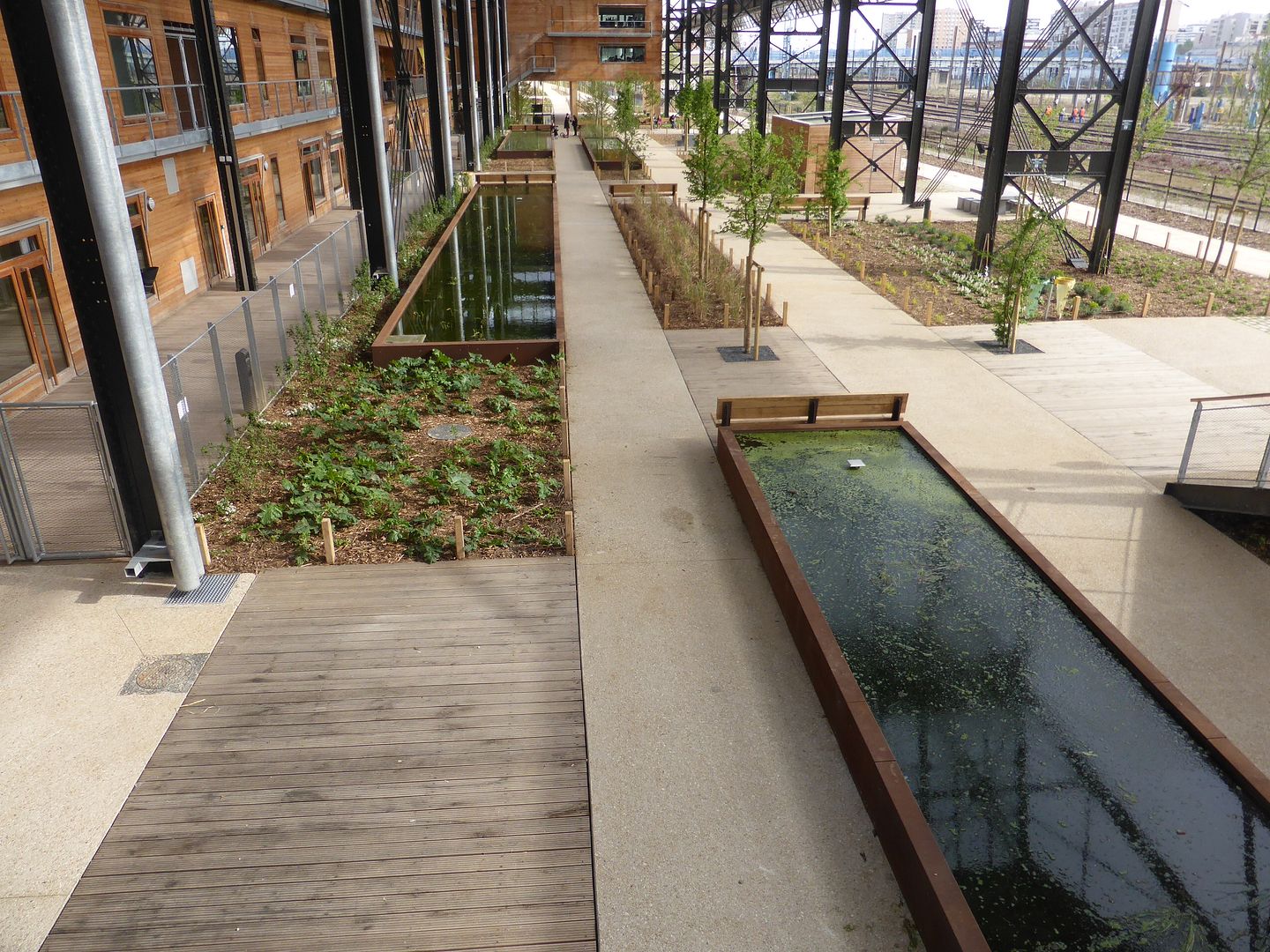 The park is alongside an old railway building, now a youth hostel, municipal library... and other things, all recently renovated.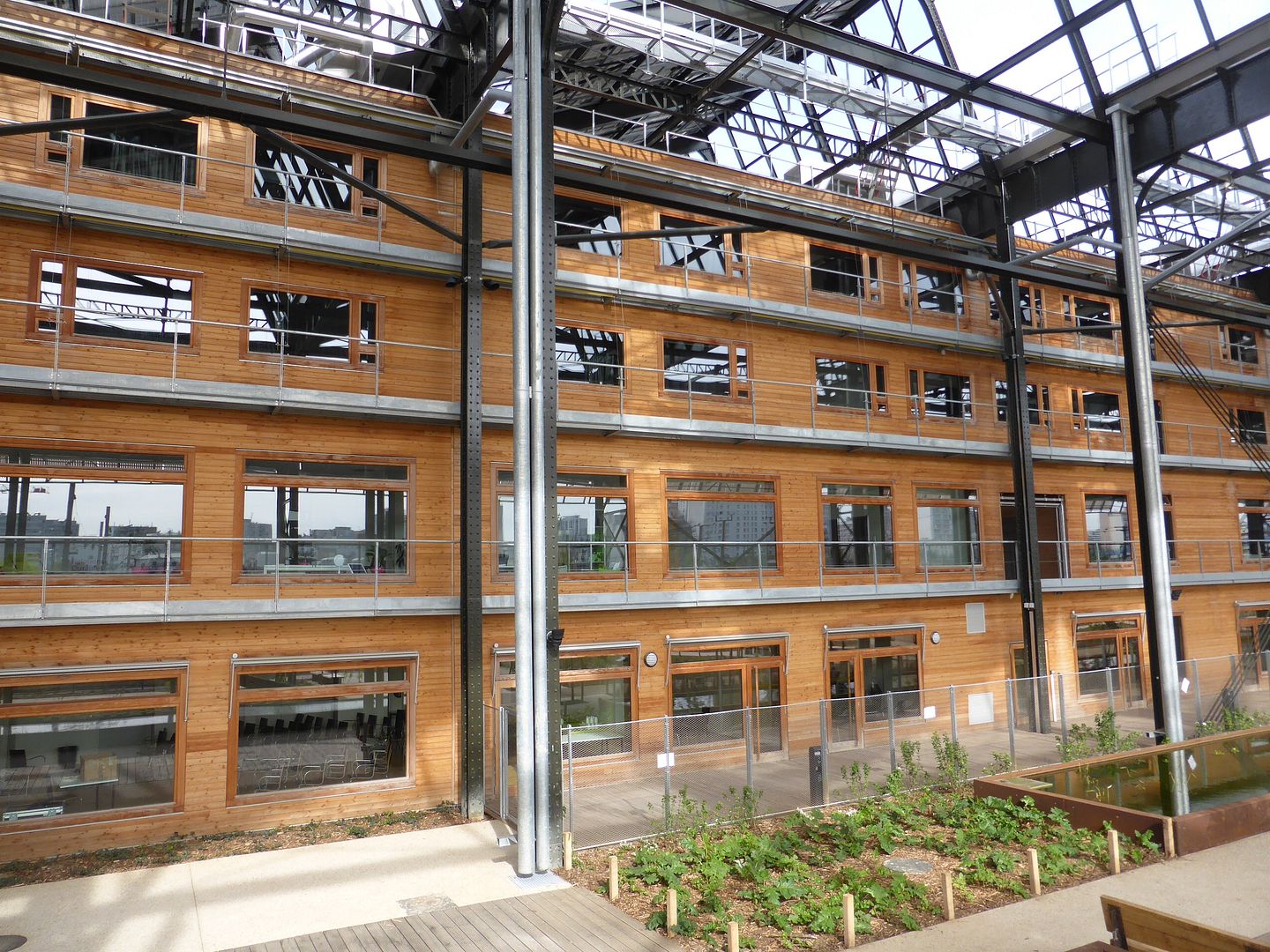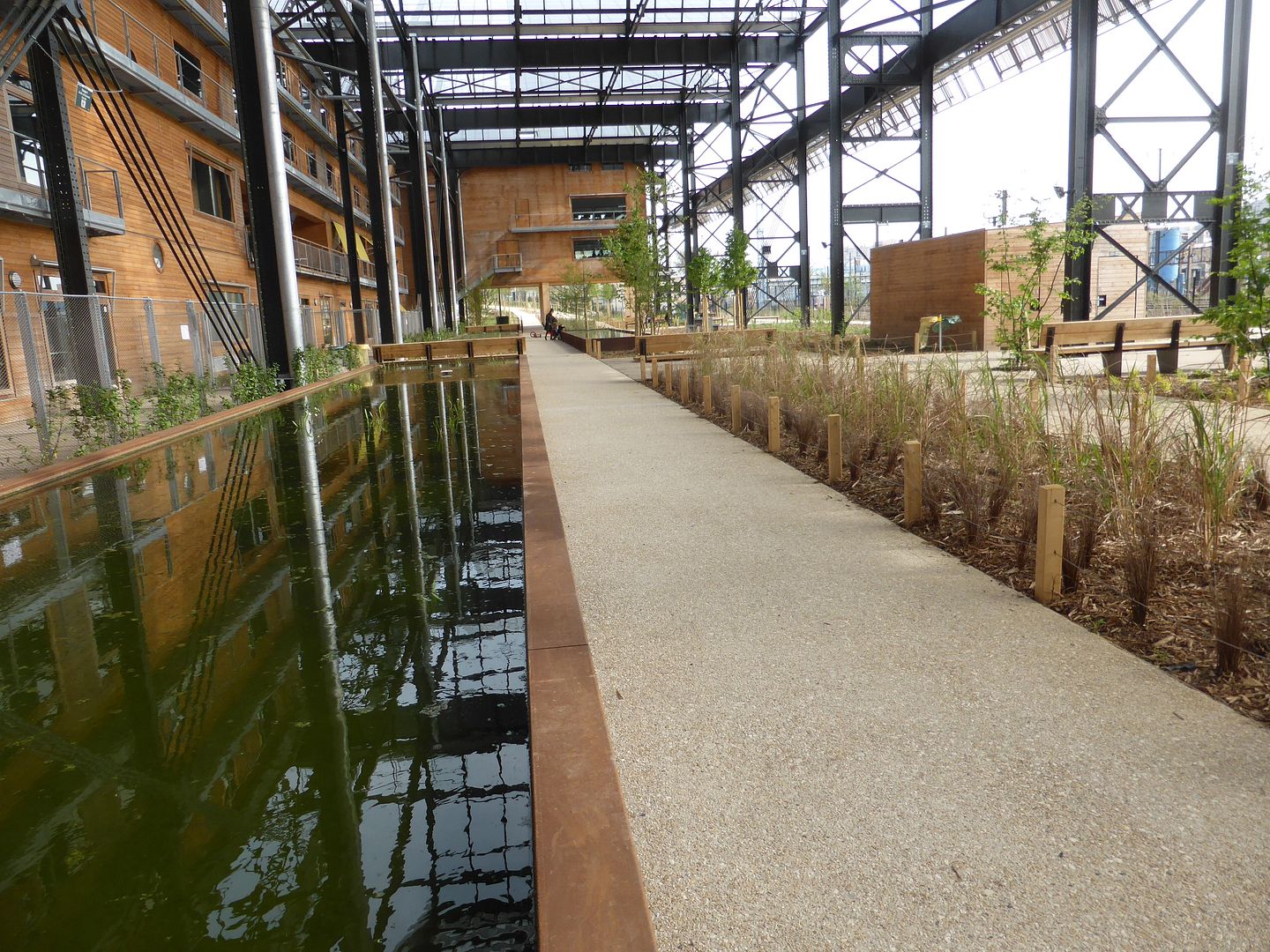 On the other side are the very active rail lines that originate at Gare de l'Est -- the station that serves Germany, the land of Rosa Luxemburg.
There are a lot of water features in the park. Every new park in Paris seems to have made water an important feature.
The old rail building was a rusty hulk. Now it is a wooden ecological showplace.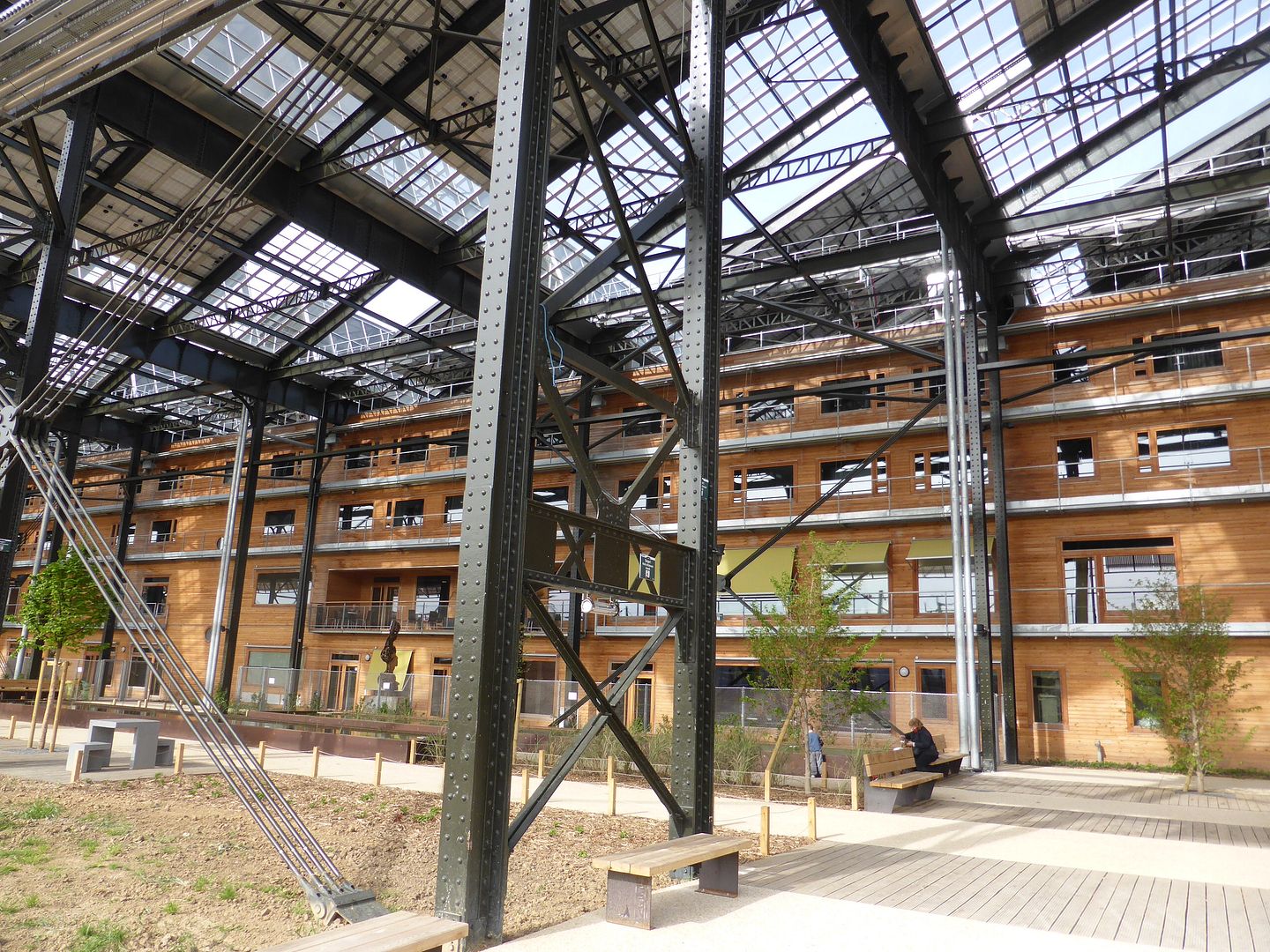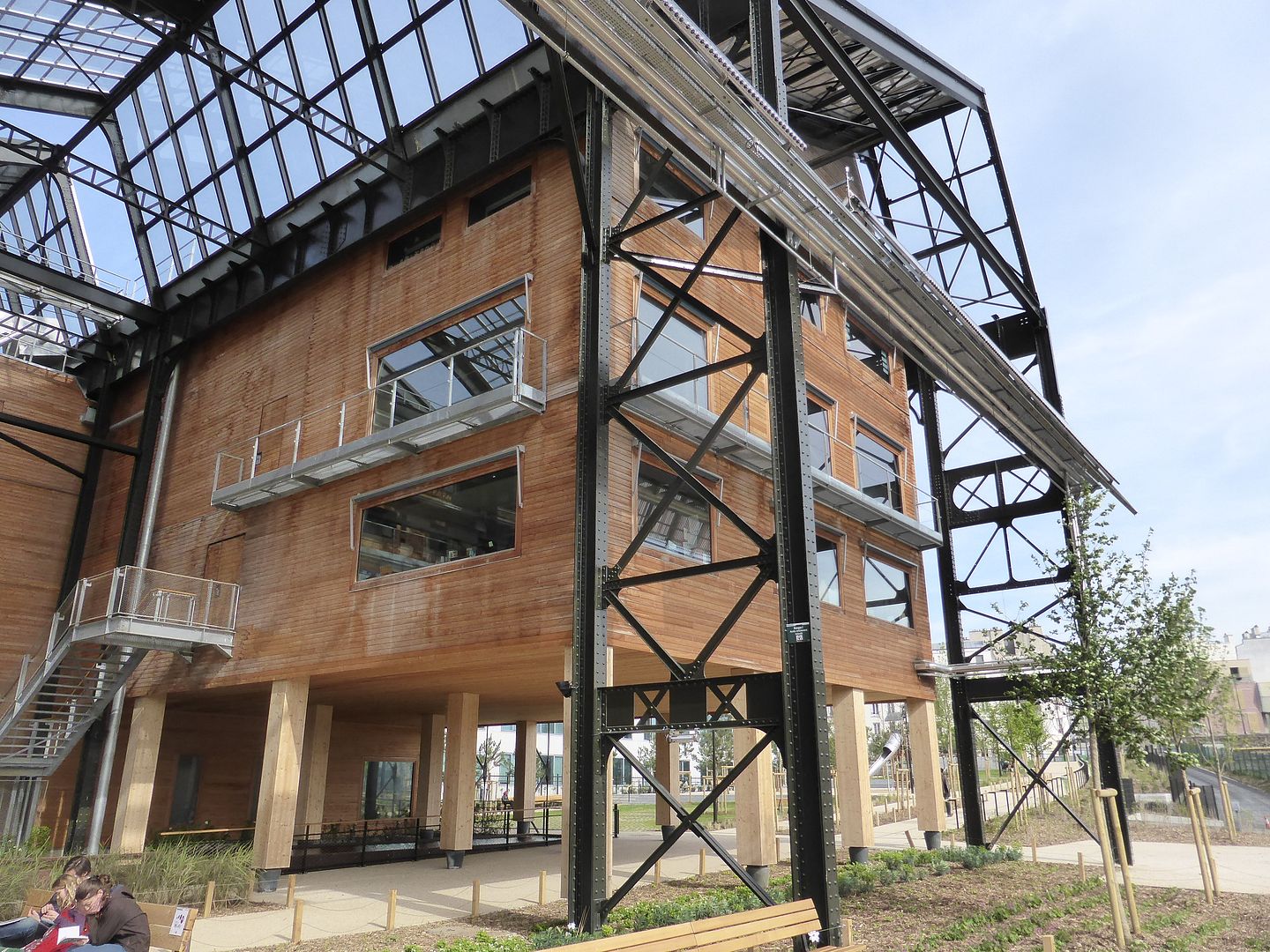 There is also an open air part of the park. Otherwise, it might be a bit creepy.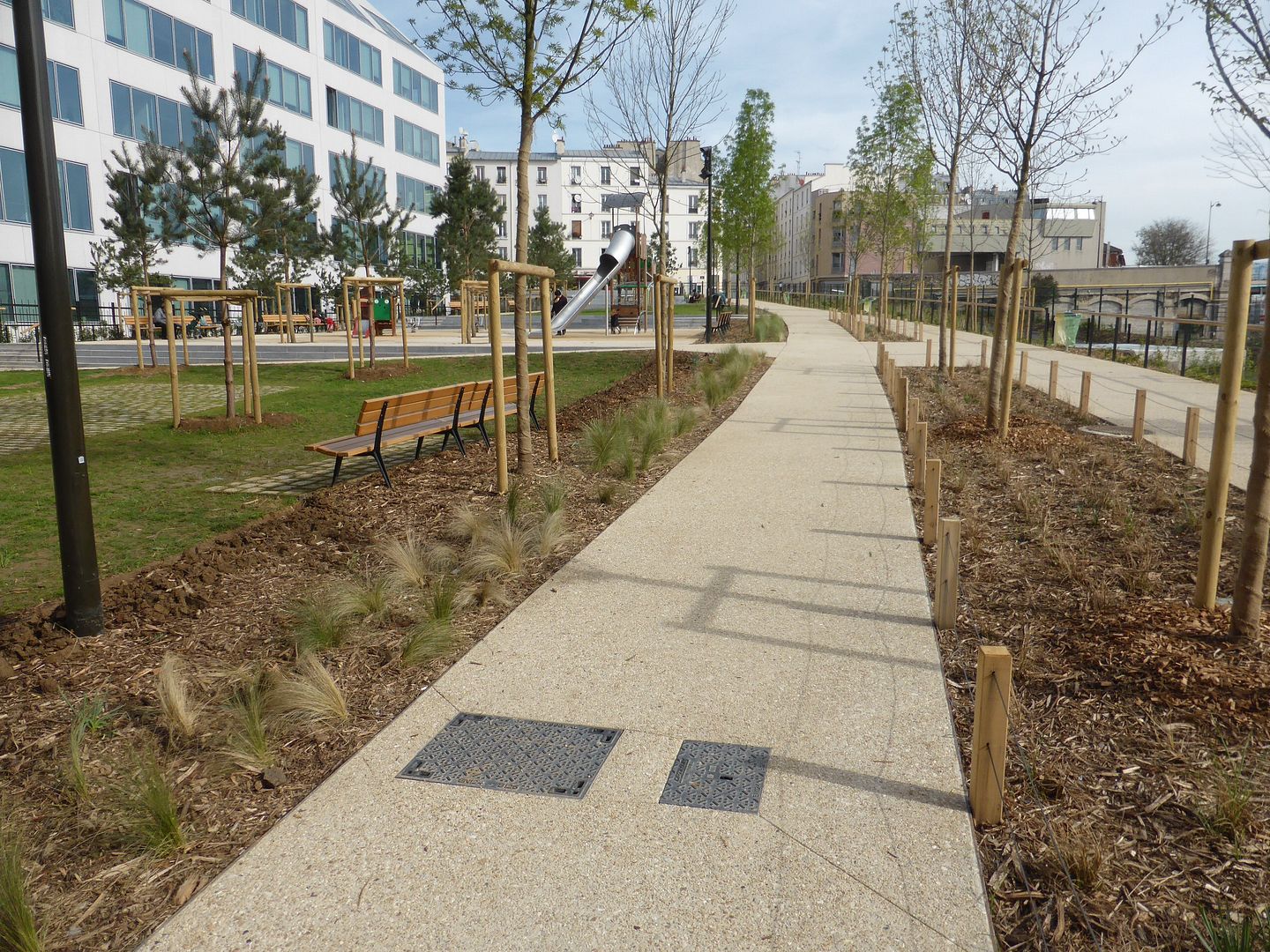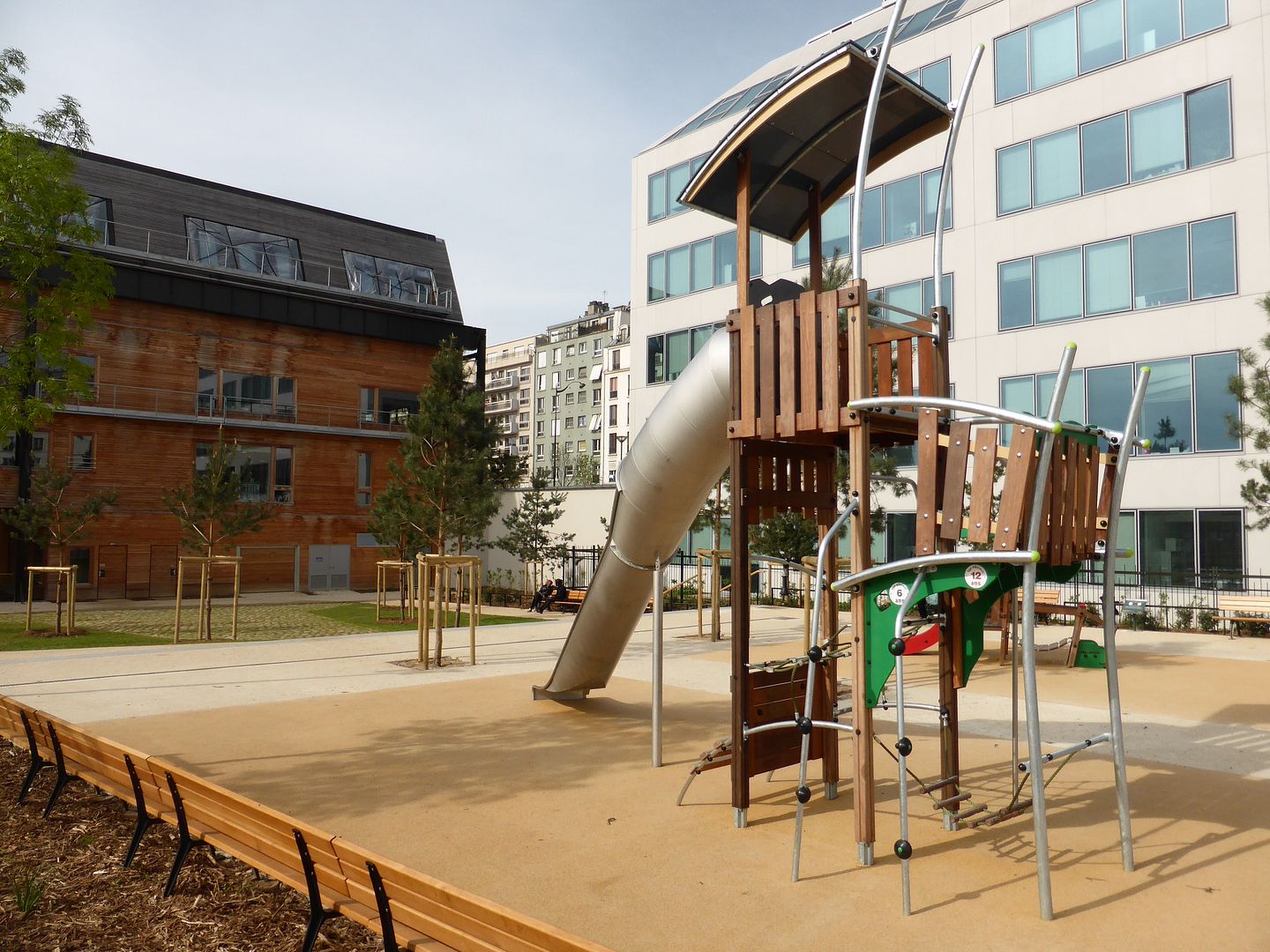 The gardeners were still hard at work, since I assume that the official inauguration will be soon. (The park has only been open to the public for about 4 days.)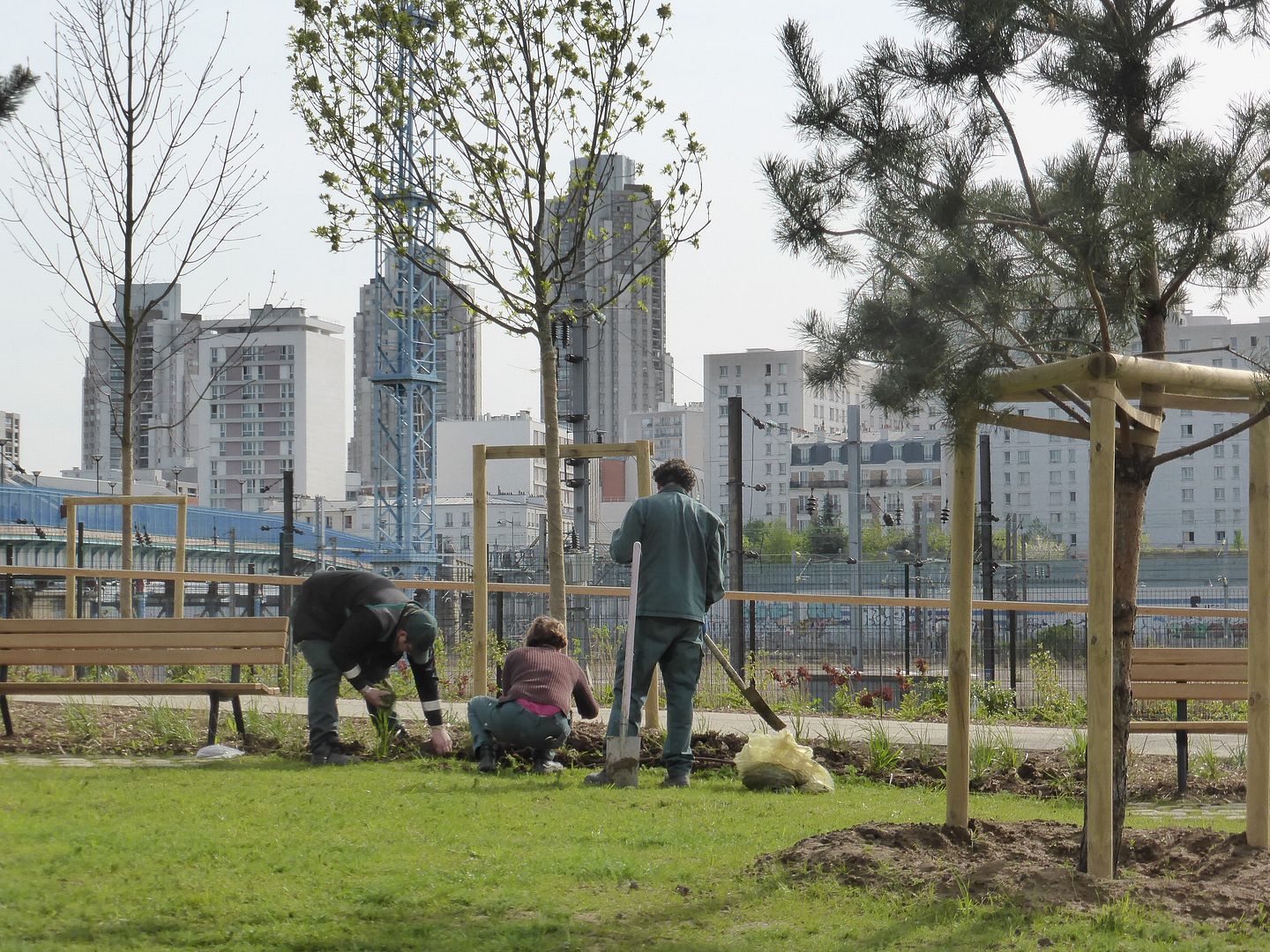 During the weekend, the Asians of the area were already using the ping pong tables with impressive intensity. Not so much this Monday.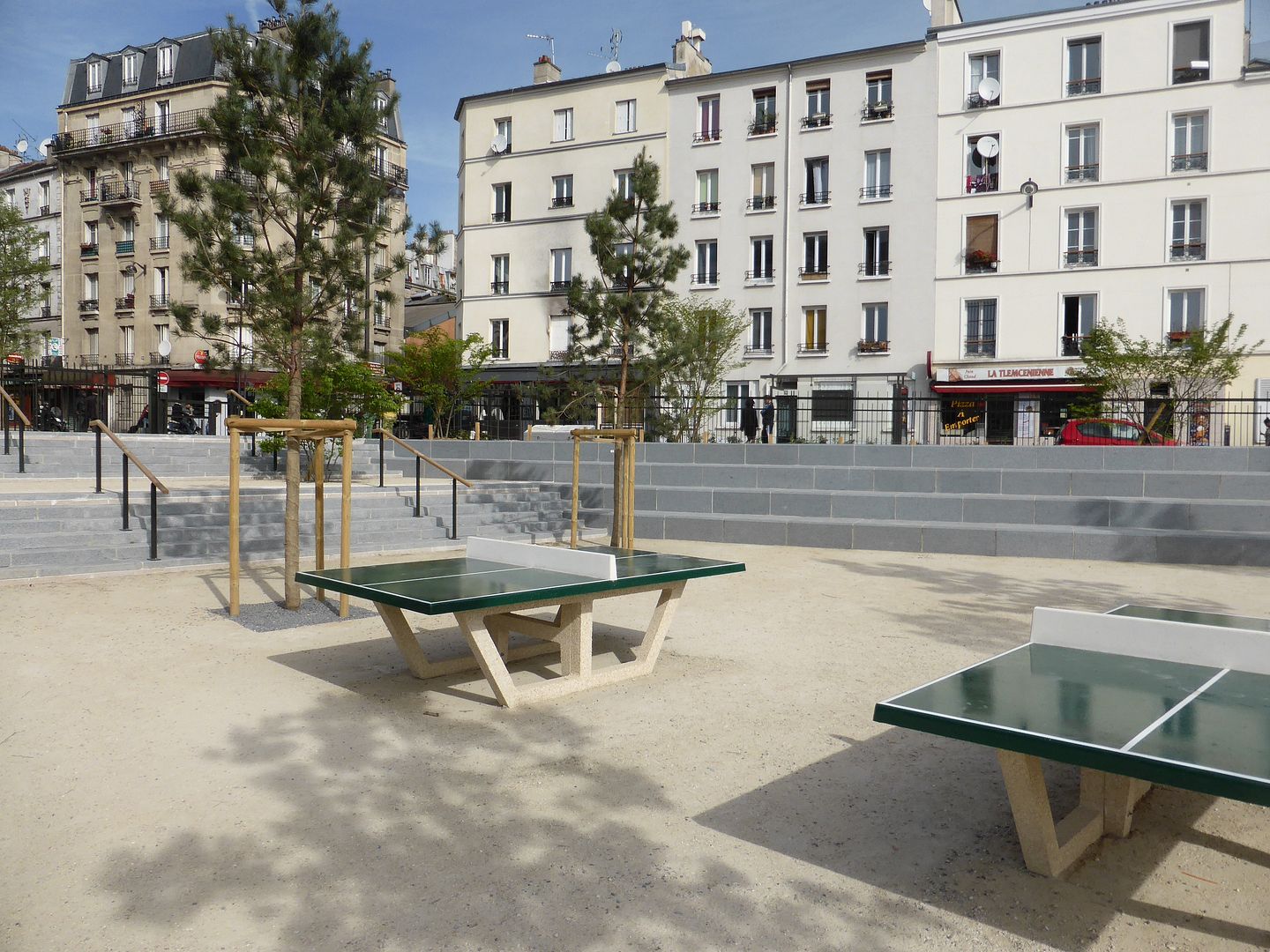 On this site during WW2, some Americans crashed their plane here and died. They are remembered for having sacrificed themselves rather than crashing into residential buildings.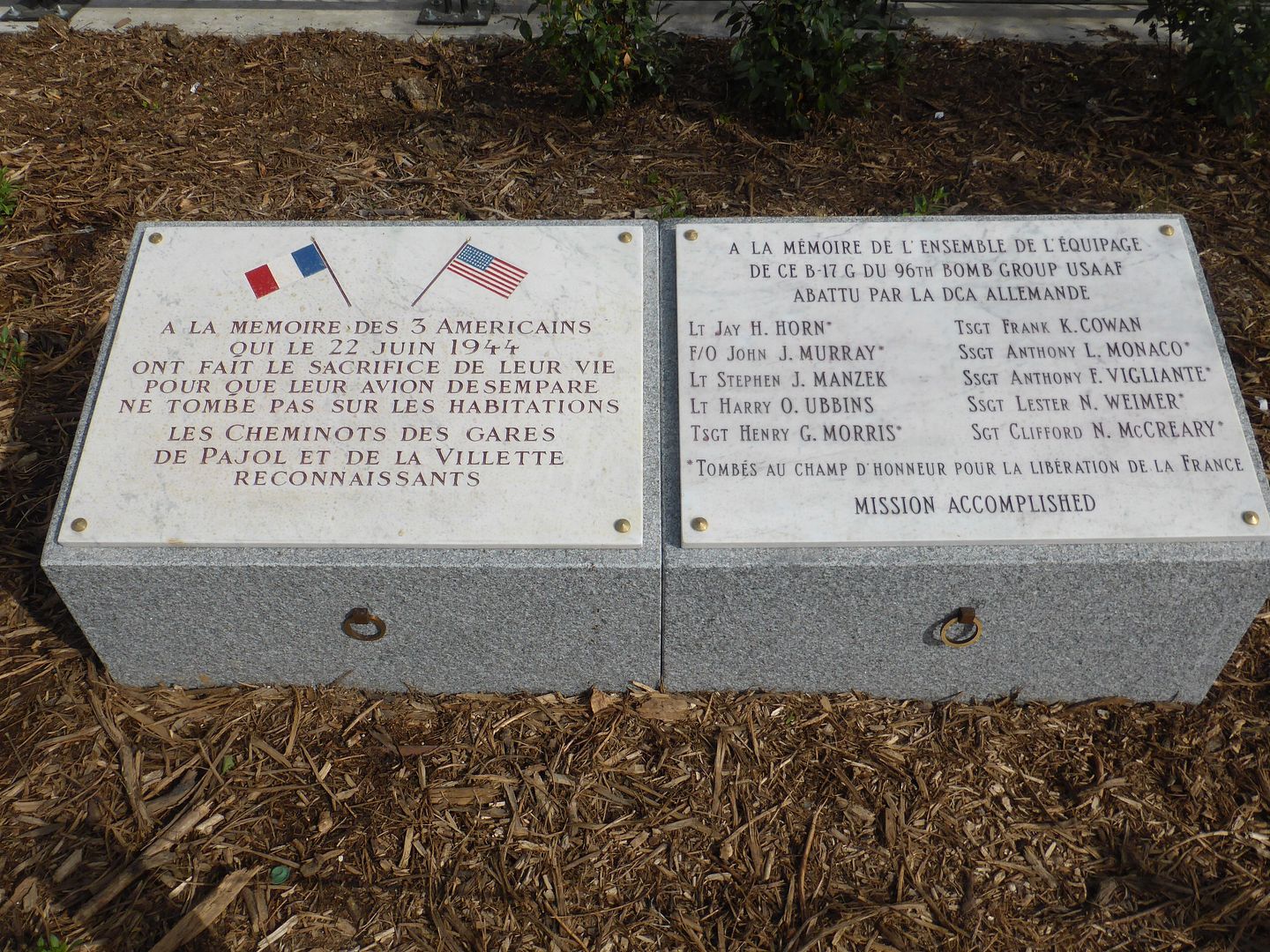 After leaving the park, I walked around to the front of the main building.
There are some good views down onto the park.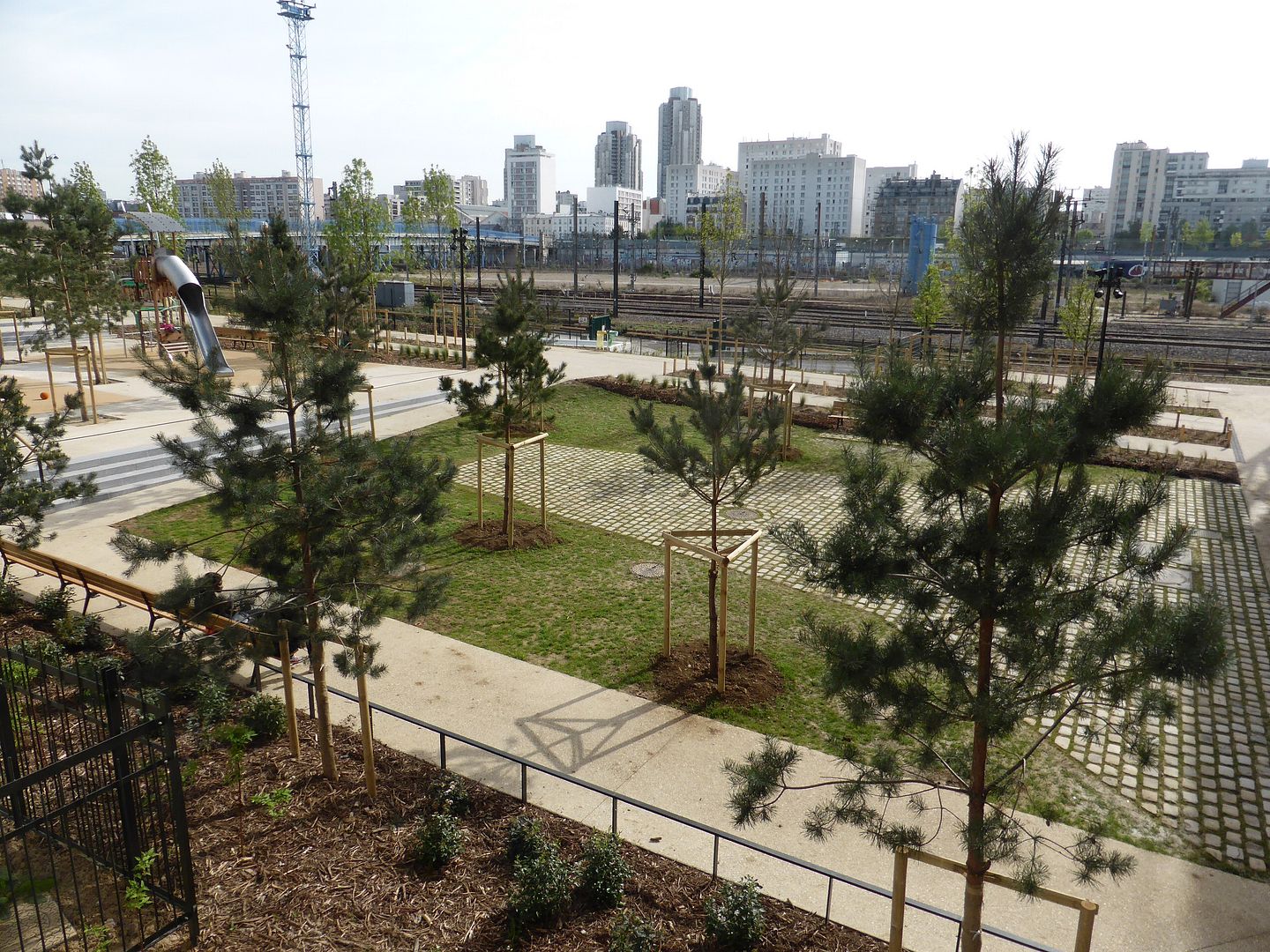 Since the roof has solar panels on it -- the biggest urban solar generating system in France -- there is a sign showing the results.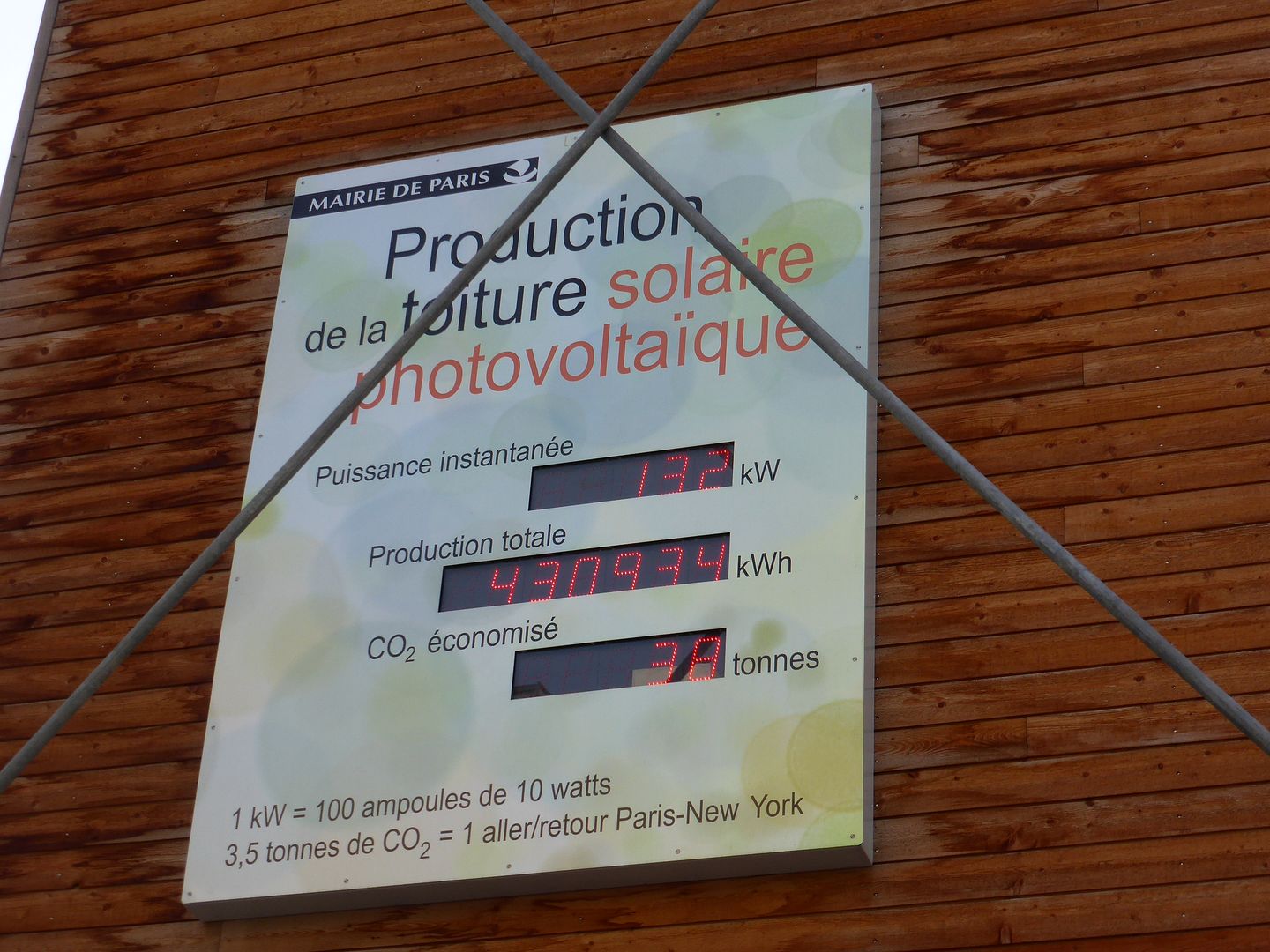 I am amused by the upcoming bakery, which will not be specialised in nasty French items.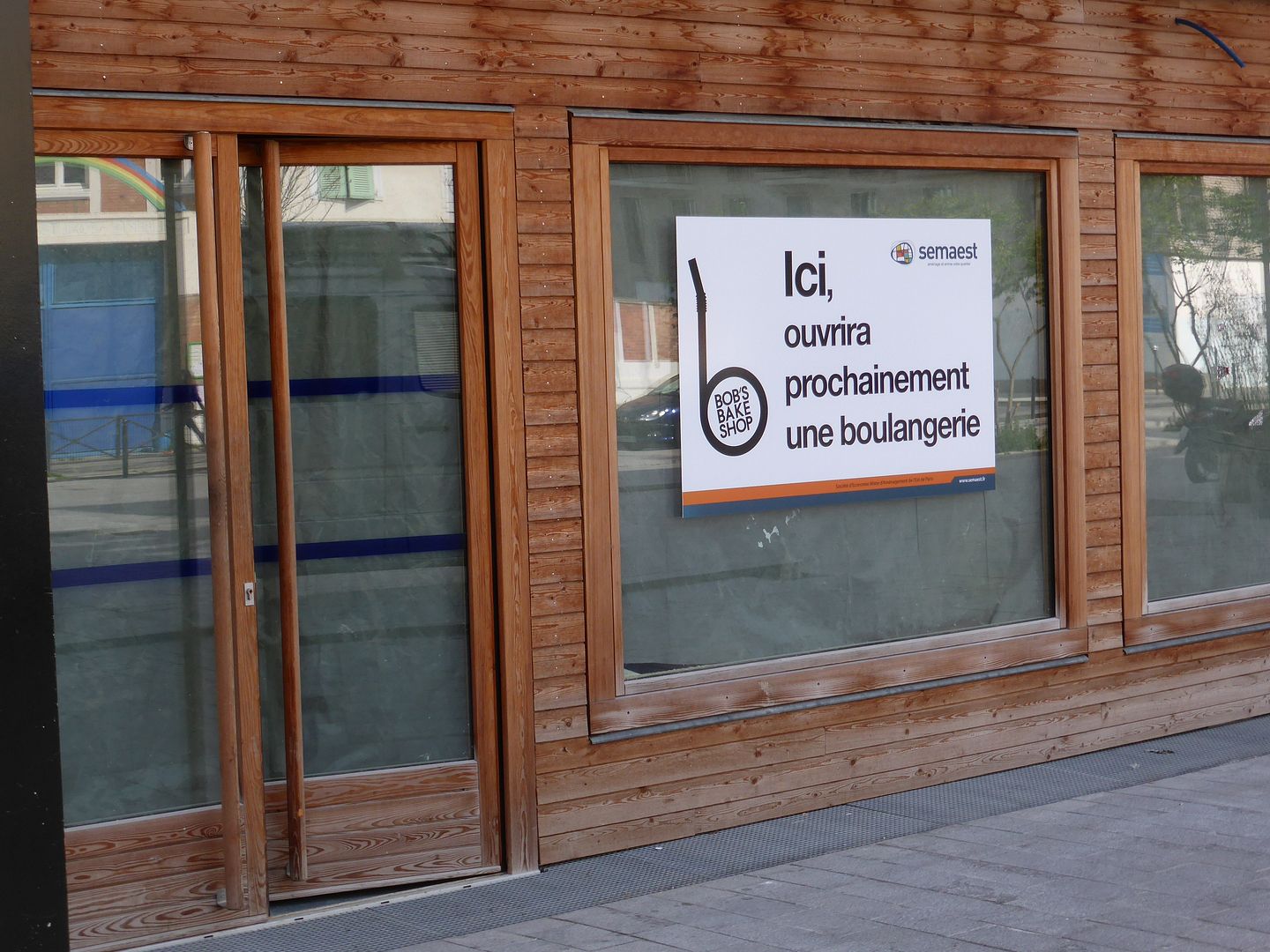 There was even a little sign showing what they will be selling. I didn't know what bialys were, but I looked it up and they are a Polish speciality. Perhaps Rosa Luxemburg's favourite?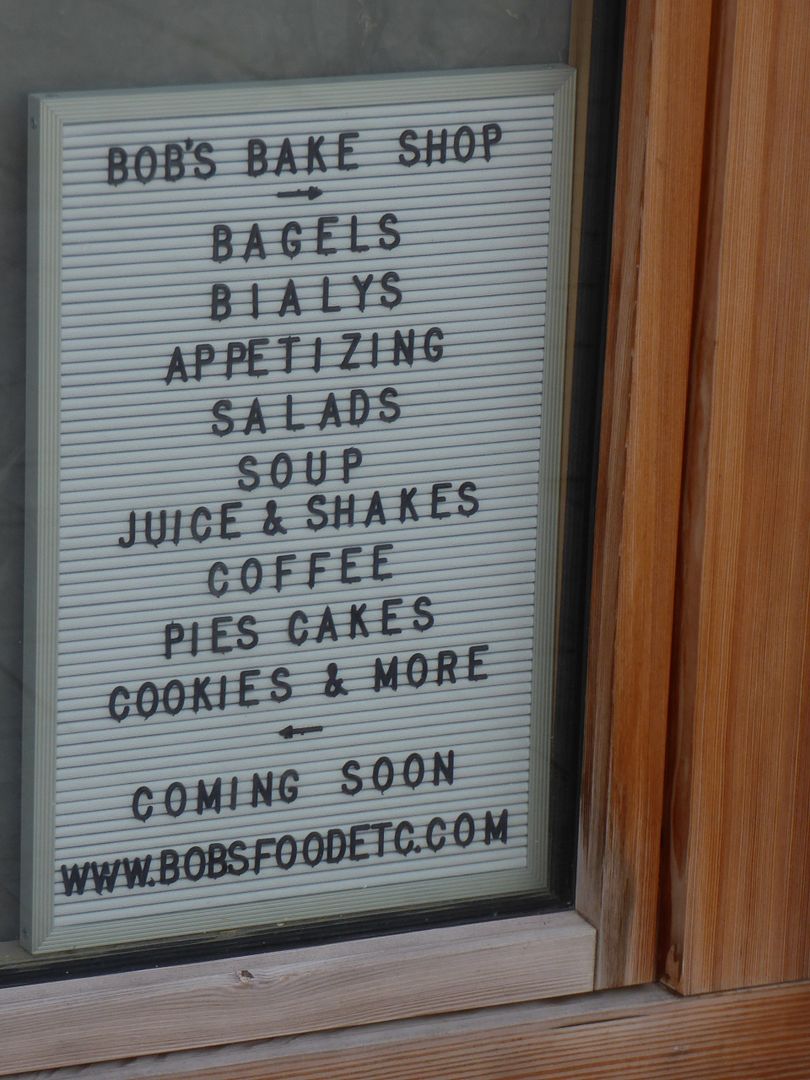 I have heard that the café in the building is doing quite well.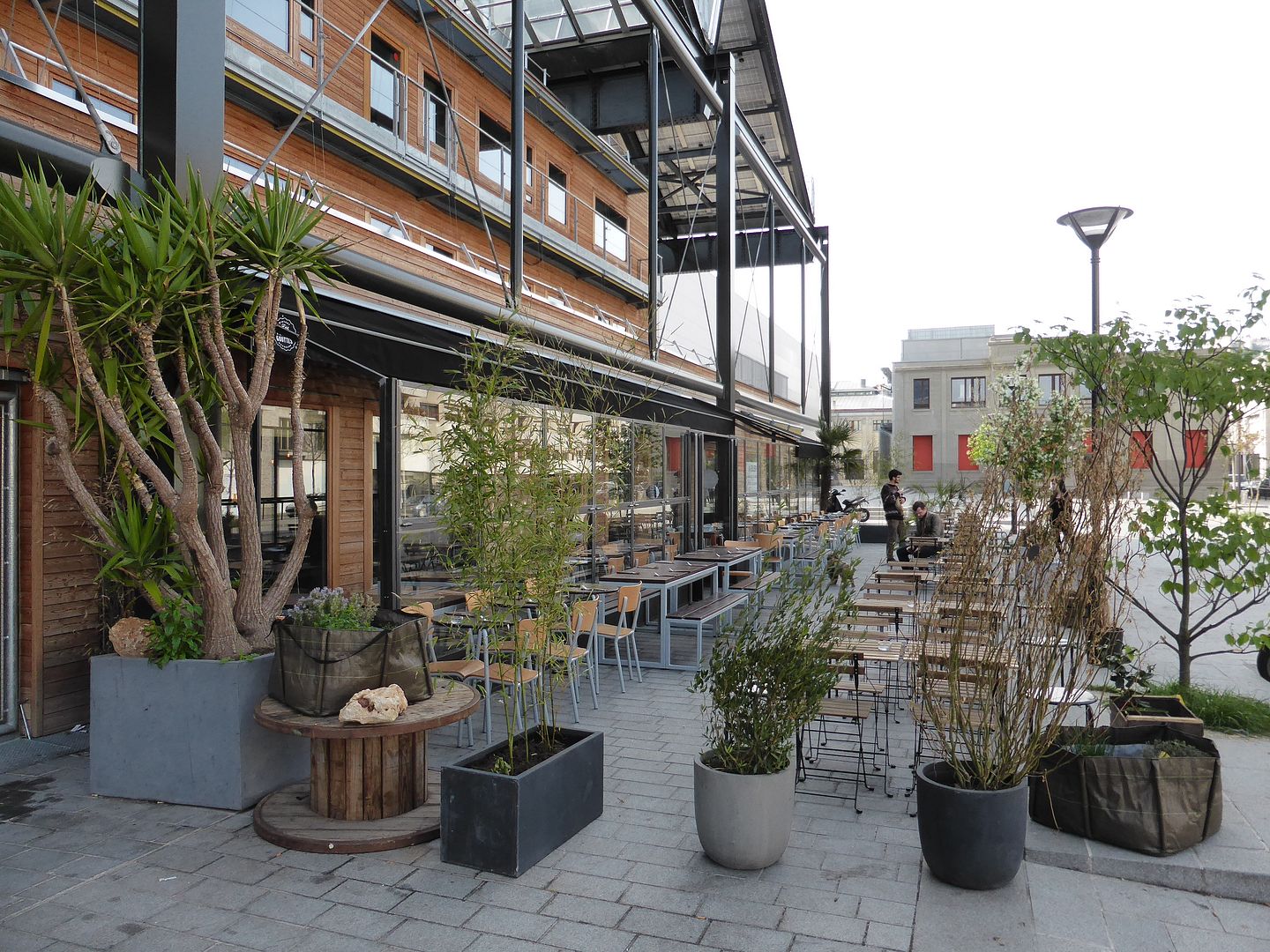 That's all for now, but when things evolve, I'll be back.