Post by Deleted on Mar 19, 2015 14:04:41 GMT
Everybody in France is of course familiar with the city of Troyes, but it is not at all considered to be a prime tourist destination. However it is extremely famous to the French for two other reasons -- 1. It has the largest collection of outlet stores in France and there is even a bus service from Paris to visit them. The stores are not technically inside the city of Troyes at all but somewhere in the suburbs and I have never seen them myself. 2. It is the French capital of the
andouillette
-- pork intestine sausage -- and that makes it the world capital because the only other two places in the world where some local variations can be found are Louisiana and Vietnam.
True andouillette will be an oblong tube. If made with the small intestine, it is a plump sausage generally about 25 mm in diameter but often it is much larger, possibly 7–10 cm in diameter, and stronger in scent when the colon is used. True andouillette is rarely seen outside France and has a strong, distinctive odour related to its intestinal origins and components. Although sometimes repellant to the uninitiated, this aspect of andouillette is prized by its devotees.
At least half of the French -- probably more than half actually -- despise andouillette, so it goes without saying that 95% of the rest of the planet wants nothing to do with it, since they think it both smells and looks nauseating.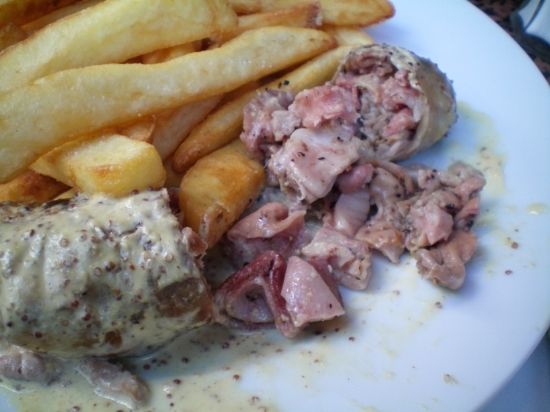 The food blog that I took that photo from said this:
It was served with a dijon mustard sauce and some fries. Upon cutting into it the smell of intestine hit me and everyone else at the table hard. The taste was not as sharp, though, with just a hint of stink. The andouillette typically does not hold together well and this was no exception. The bits spilled out, as you can see. But it was incredibly tender and really quite tasty.

If you are not a shopping or food expert, your only encounter with Troyes has probably been the troy ounce, the standard for measuring precious metals. It has been in use in various versions since Roman times.
Troy weight probably takes its name from the French market town of Troyes in France where English merchants traded at least as early as the early 9th century. The name "troy" is first attested in 1390, describing the weight of a platter, in an account of the travels in Europe of the Earl of Derby.
Anyway, I did not go to Troyes for shopping, eating or weighing my gold. In fact I just stopped there on my way back from the Vosges this week, but I had always wanted to see the old town, which supposedly had a fabulous medieval section. So I checked into a cheap chain hotel 400 meters from the historic centre and went exploring without having the slightest idea of what I was going to see. After walking through a social housing complex, I began to see some of the old buildings.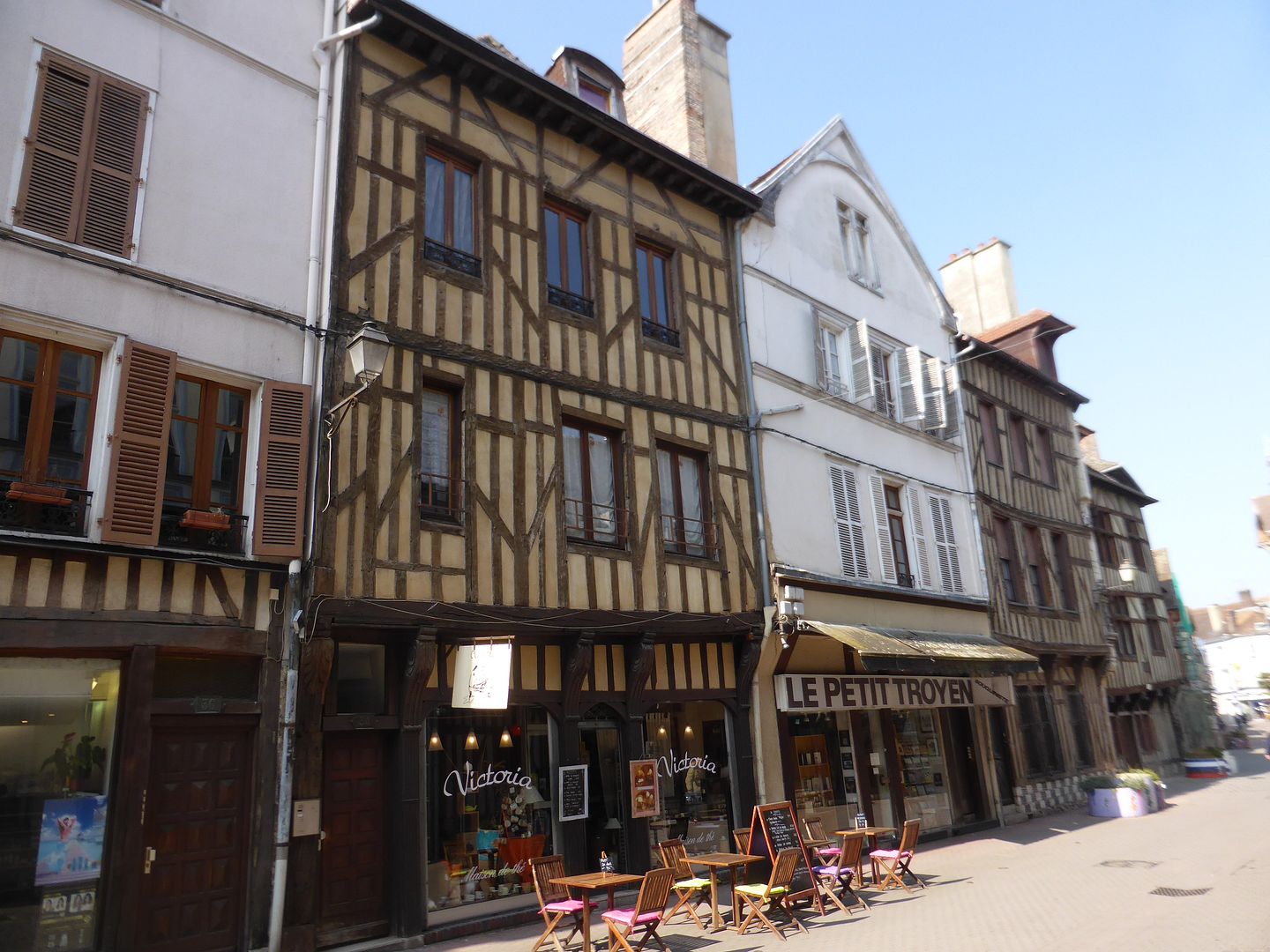 The shutters on some of the windows looked pretty old, too.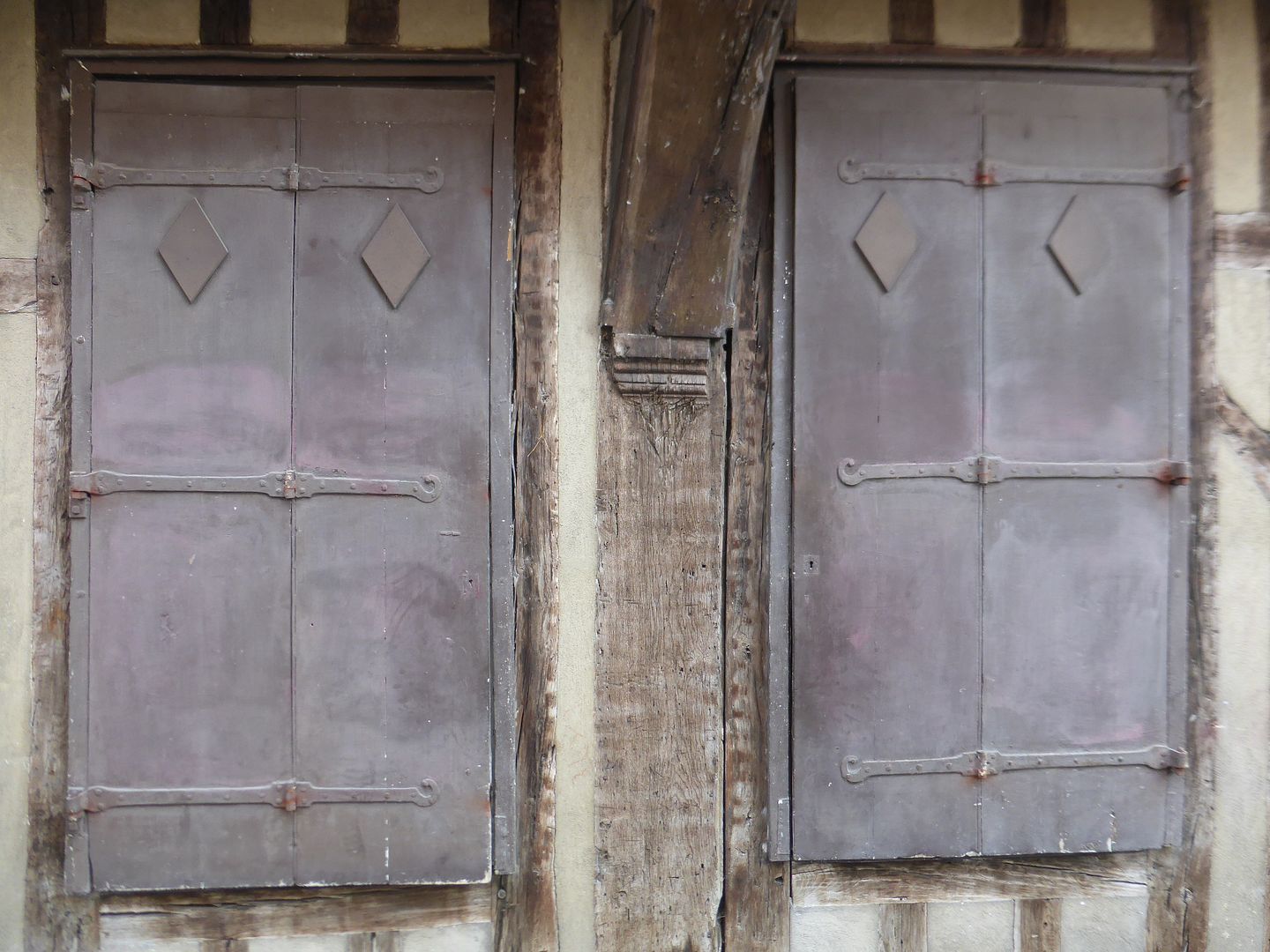 Streets are always quite narrow in this sort of area. It's probably lucky that horse carts were as wide as modern cars or no vehicles could get through these places.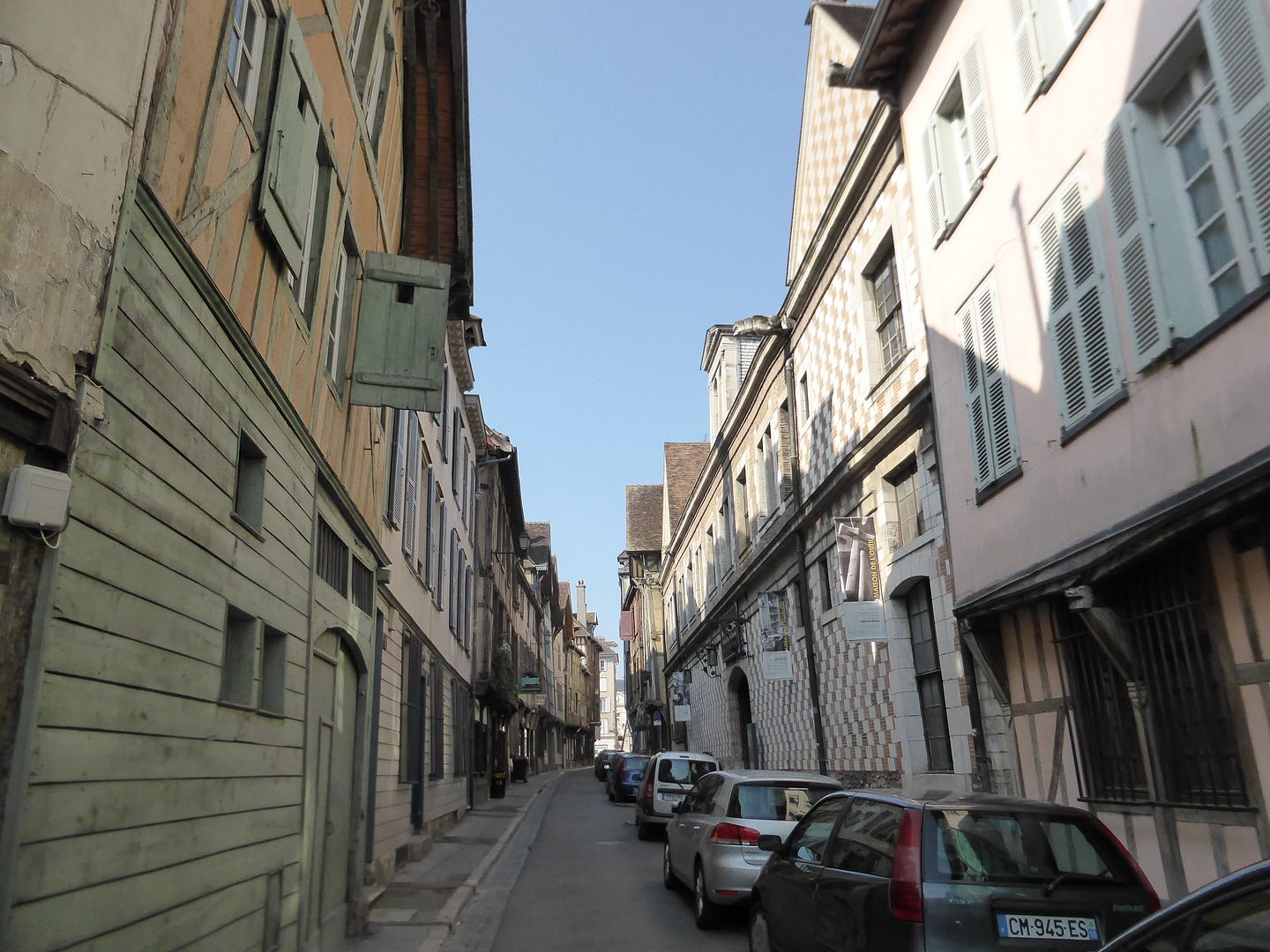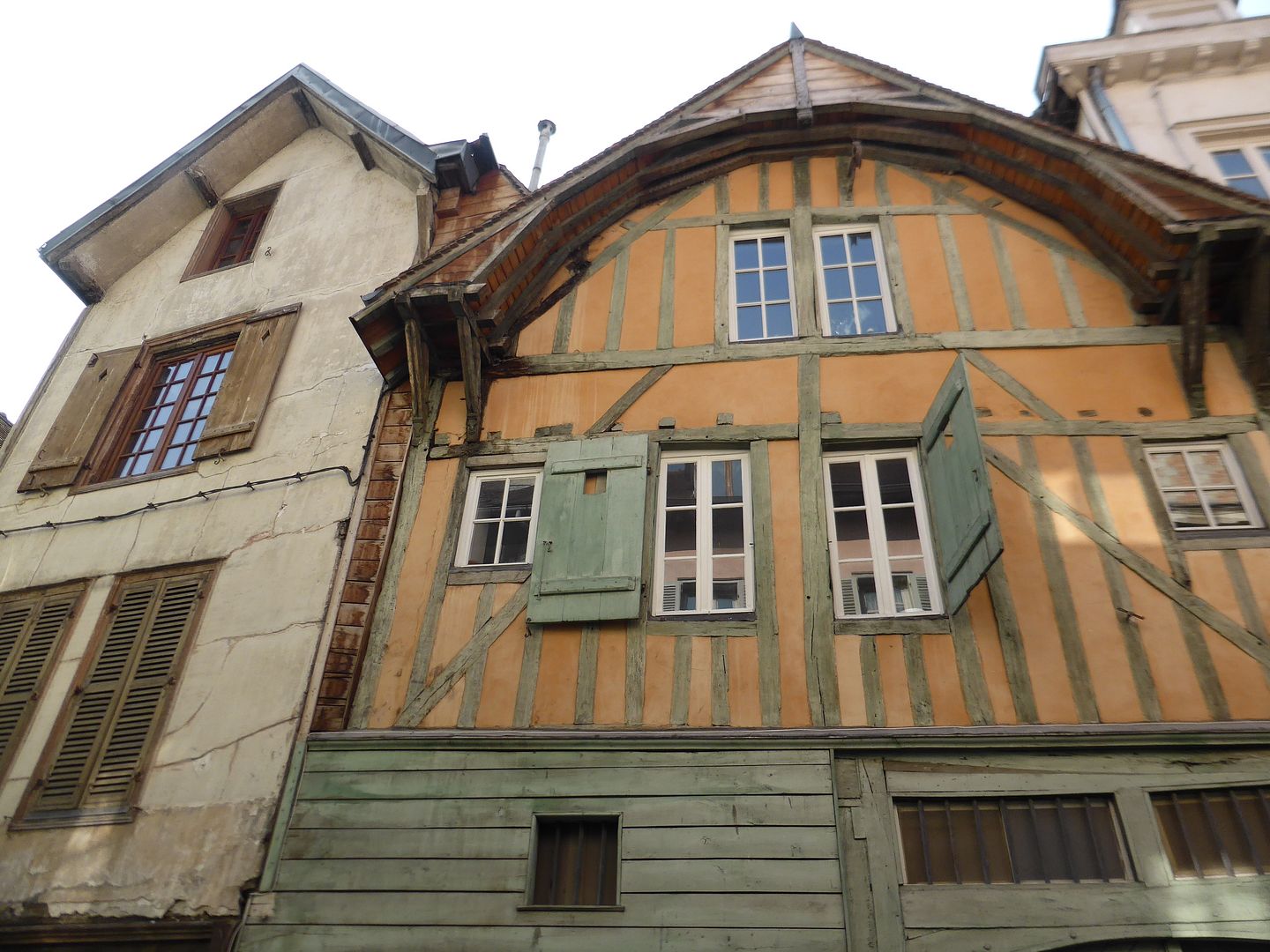 I entered the courtyard of a more impressive building, apparently a guildhouse for architects and builders.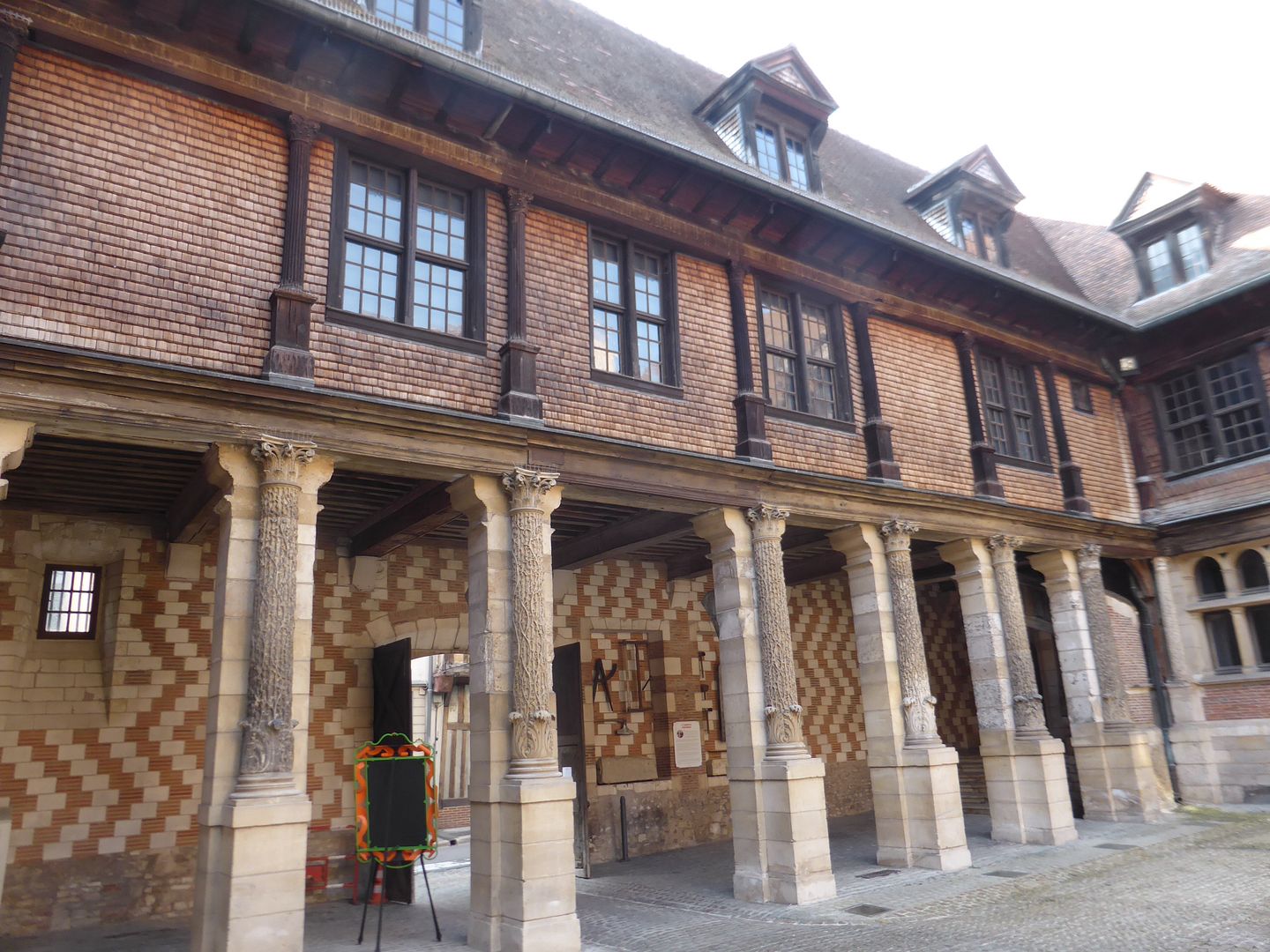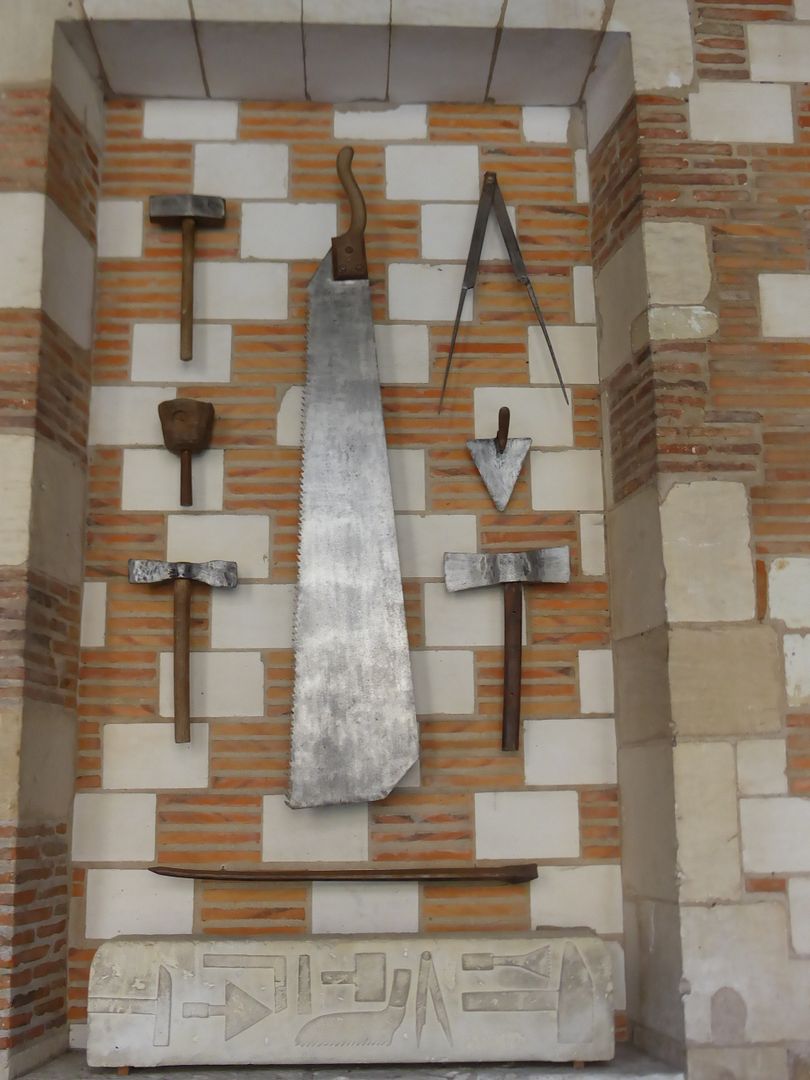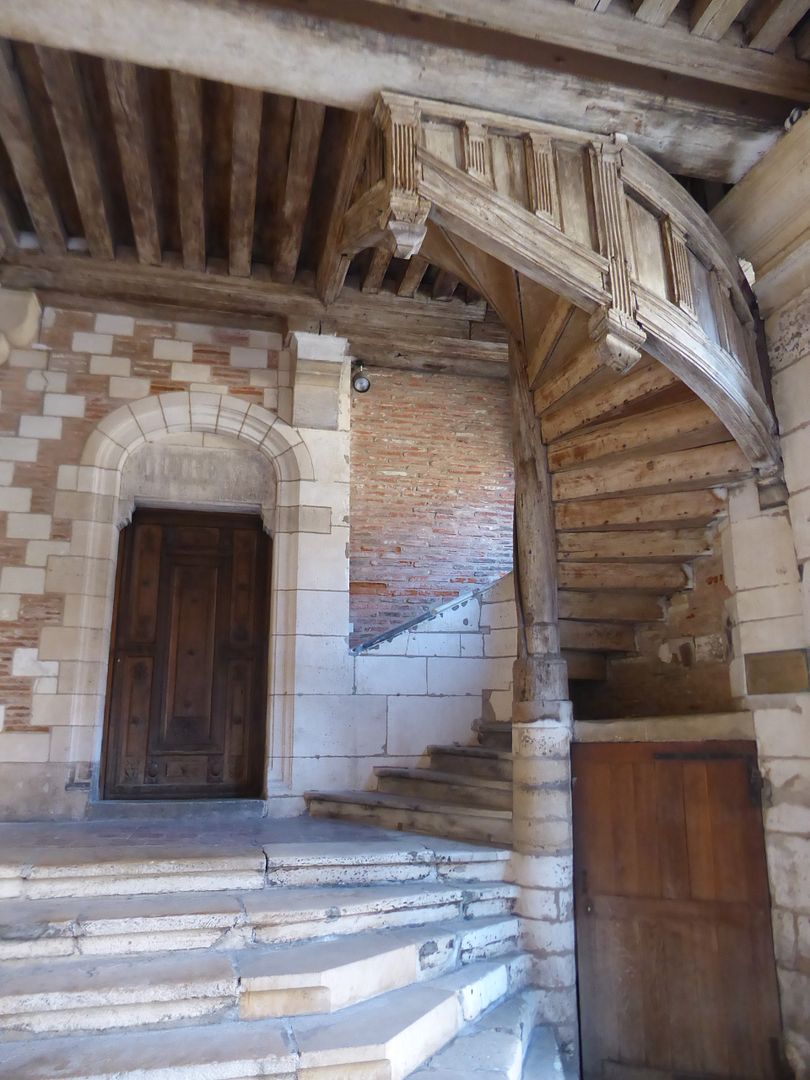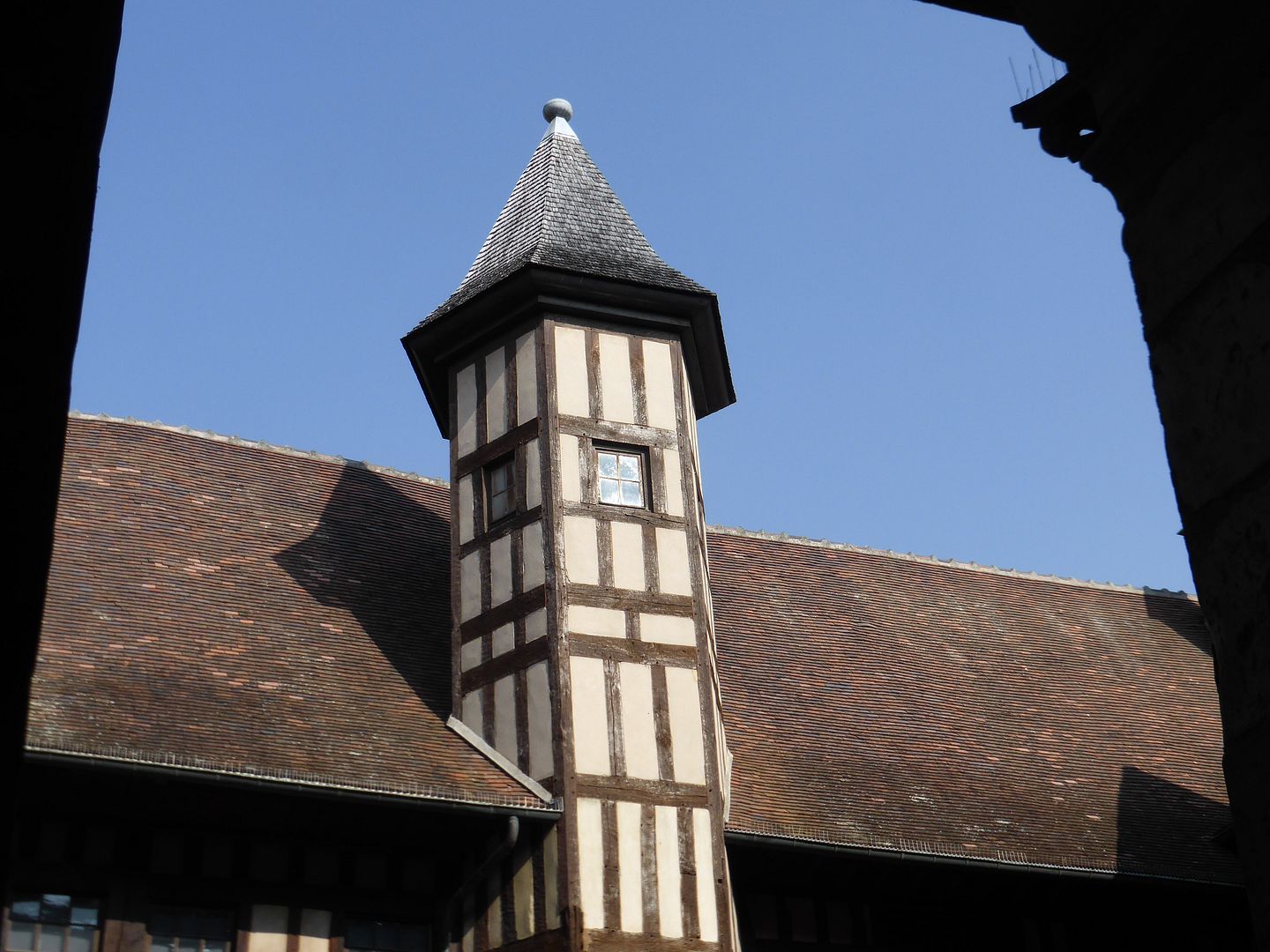 Back out in the streets...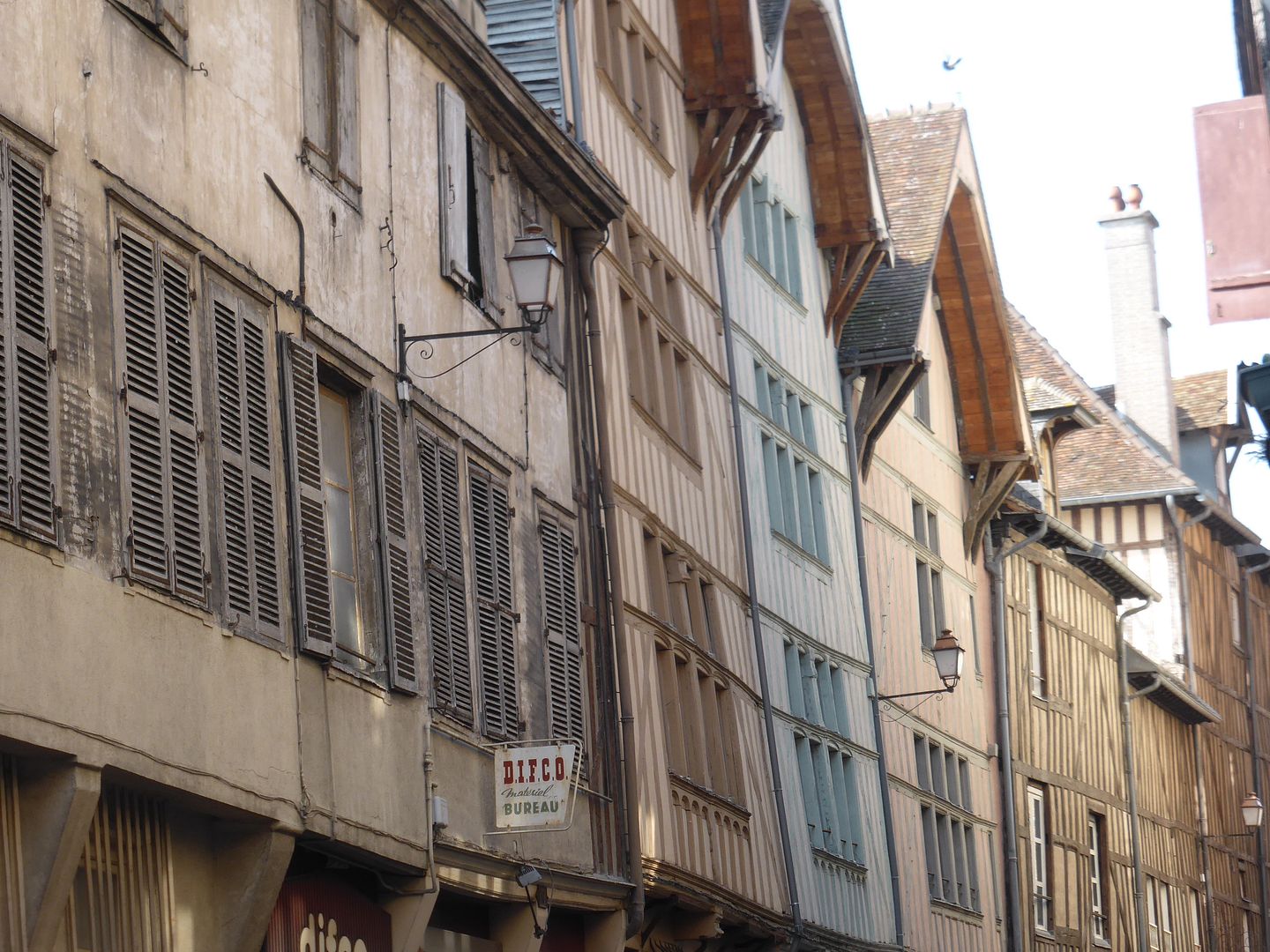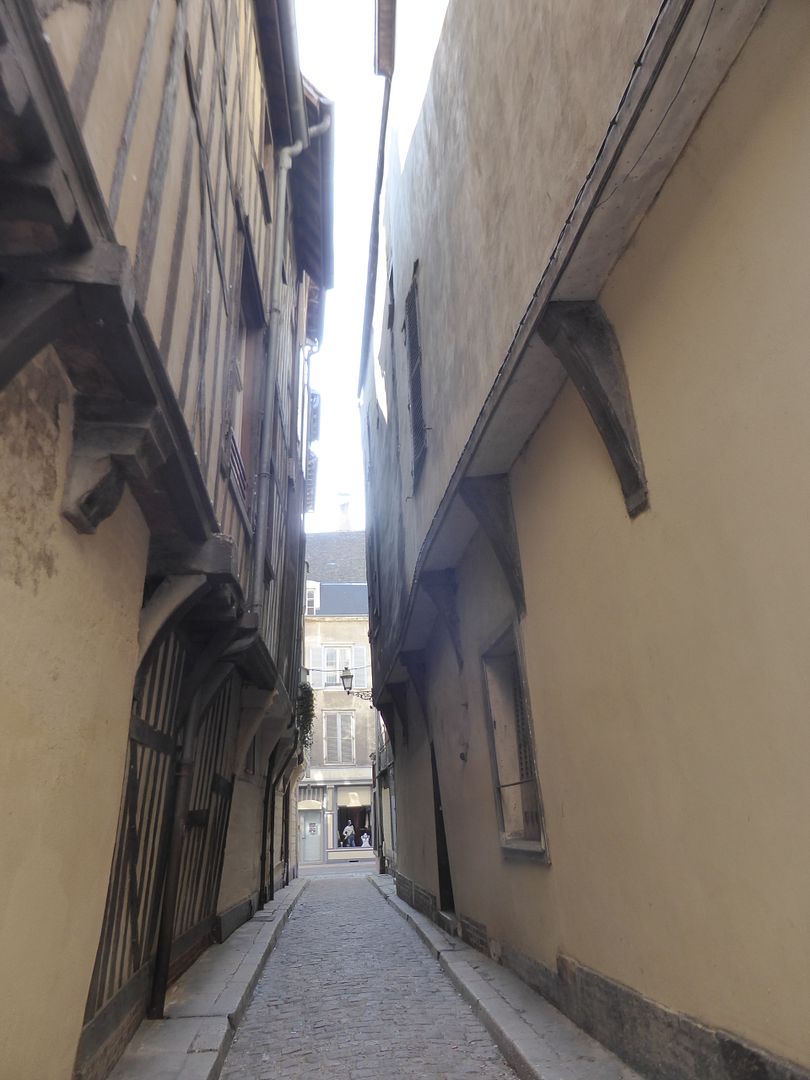 Some of these buildings are just barely holding together.