Post by mossie on Nov 8, 2015 16:27:58 GMT
Our history books rarely mention the war against the Dutch in the mid 1600's because basically we lost badly, although we did gain New York from them. They had laid siege to the Thames in 1666-7, capturing and sinking several of our ships which had been badly undermanned and laid up. We had had the better of the early phase of the war but had become complacent while peace negotiations dragged on allowing the Dutch to mount a daring raid on the Thames. there are echoes of today in that our navy had been severely reduced to save the government money and so was caught by surprise.
When finally the Dutch retreated from the Thames they mounted a raid aimed at the important naval base at Harwich which was guarded by Landguard Fort on the peninsula at Felixstowe which lays across the Orwell estuary. Landing a force of 2000 they attempted to storm the fort but were repulsed, the peace treaty was signed and they all lived happily ever after.
Here is the fort today as it was rebuilt in the following century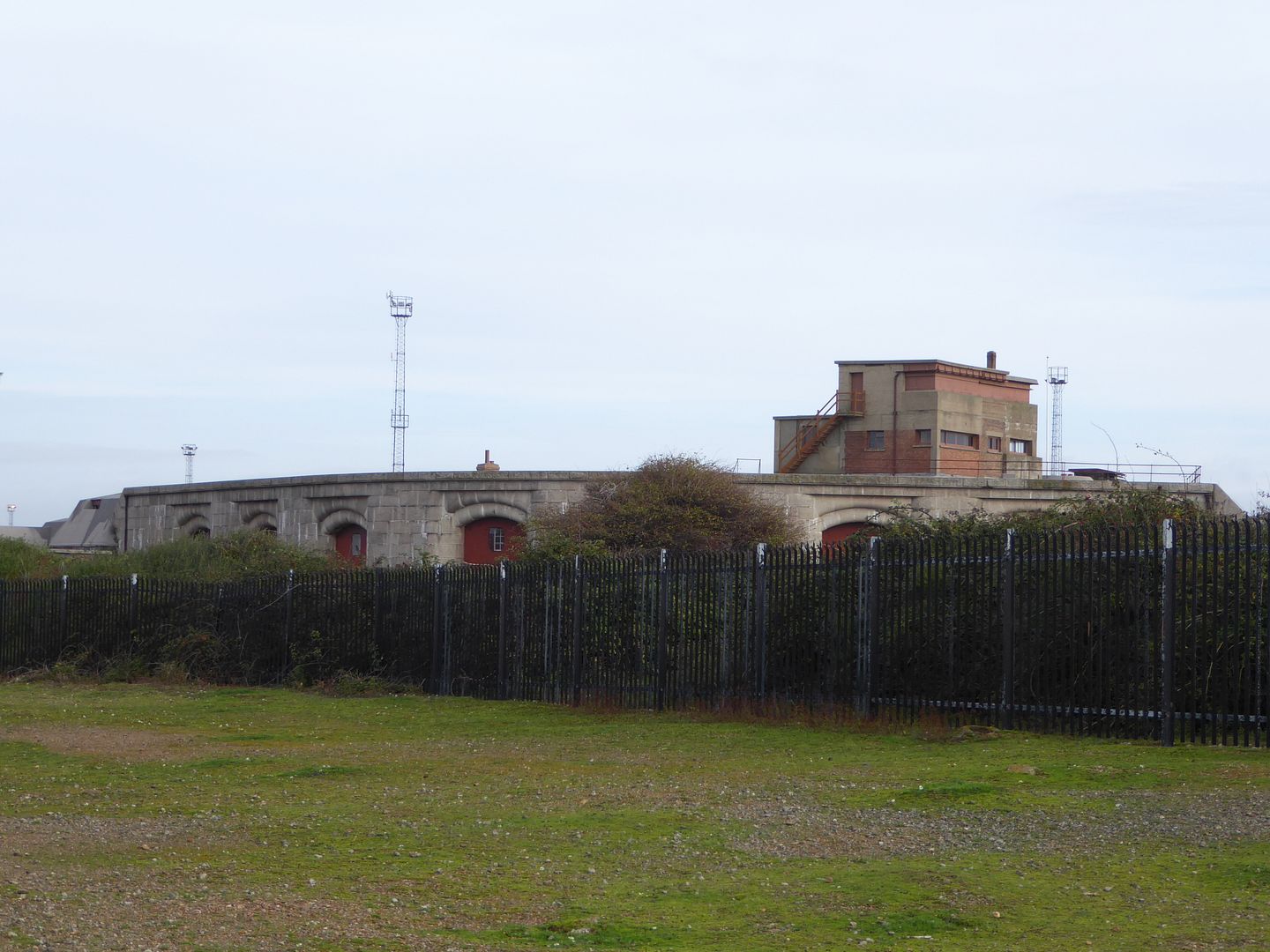 here is the landward side
This damaged sign shows the layout prior to the Port of Felixstowe being created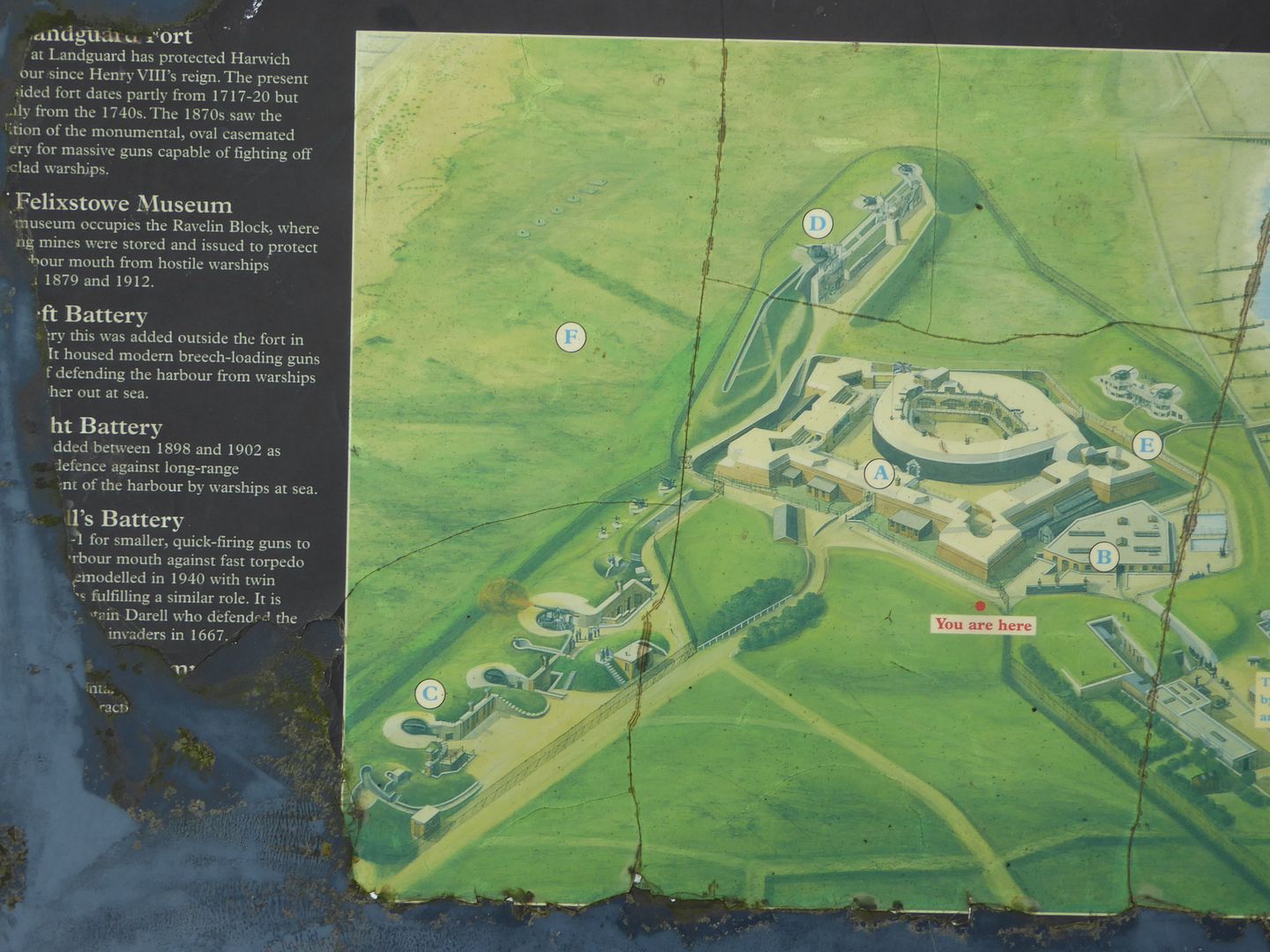 Of course it became a very important part of the defences of Harwich, which was one of our major naval bases up to the 1950's and many additions and alterations have been made, especially in relation to the two world wars. Some are apparent here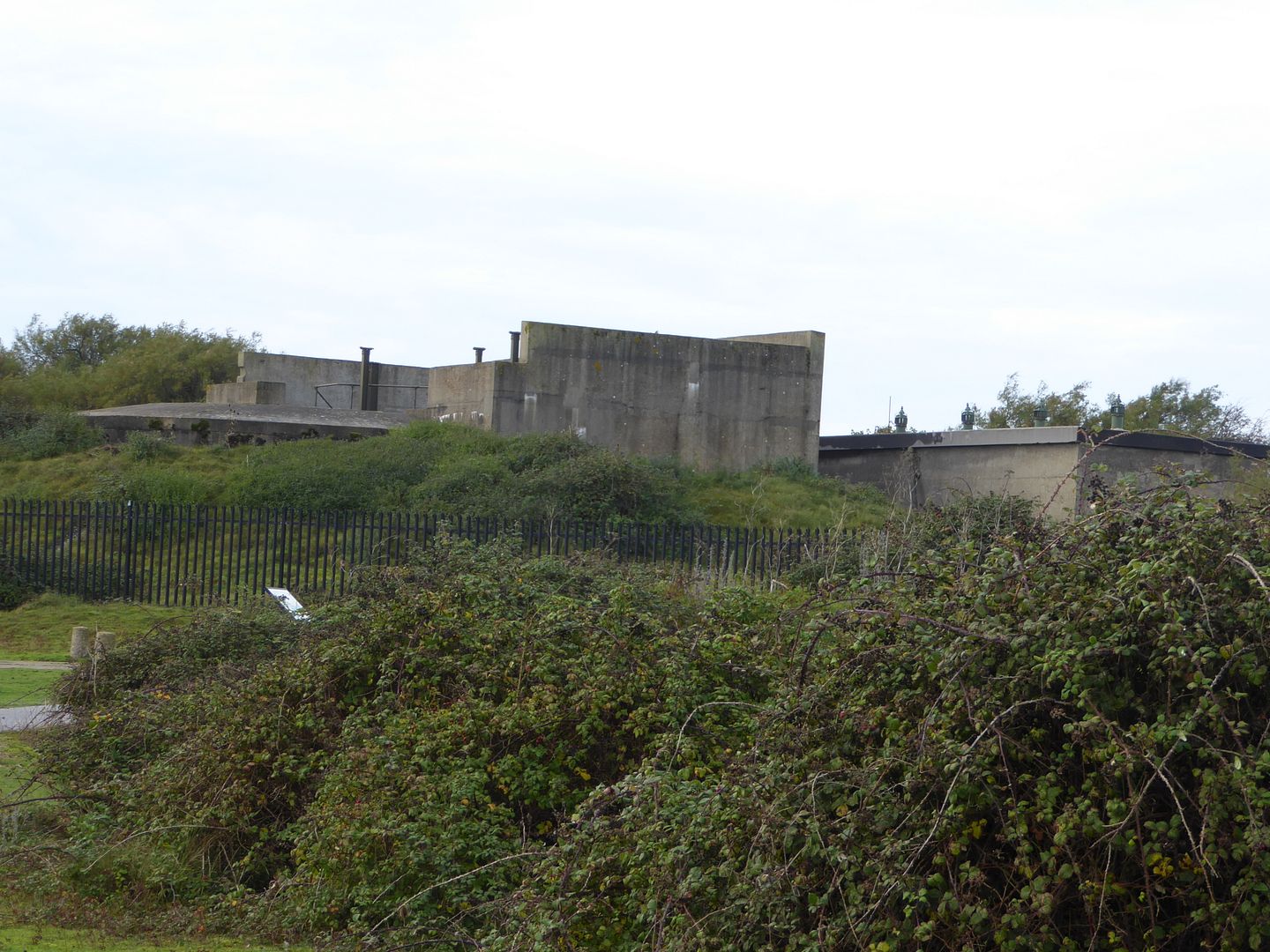 Landguard Point is a long shingle beach as a continuation of the seafront of Felixstowe, but has been preserved as a "site of special scientific interest" as hopefully you can read on this notice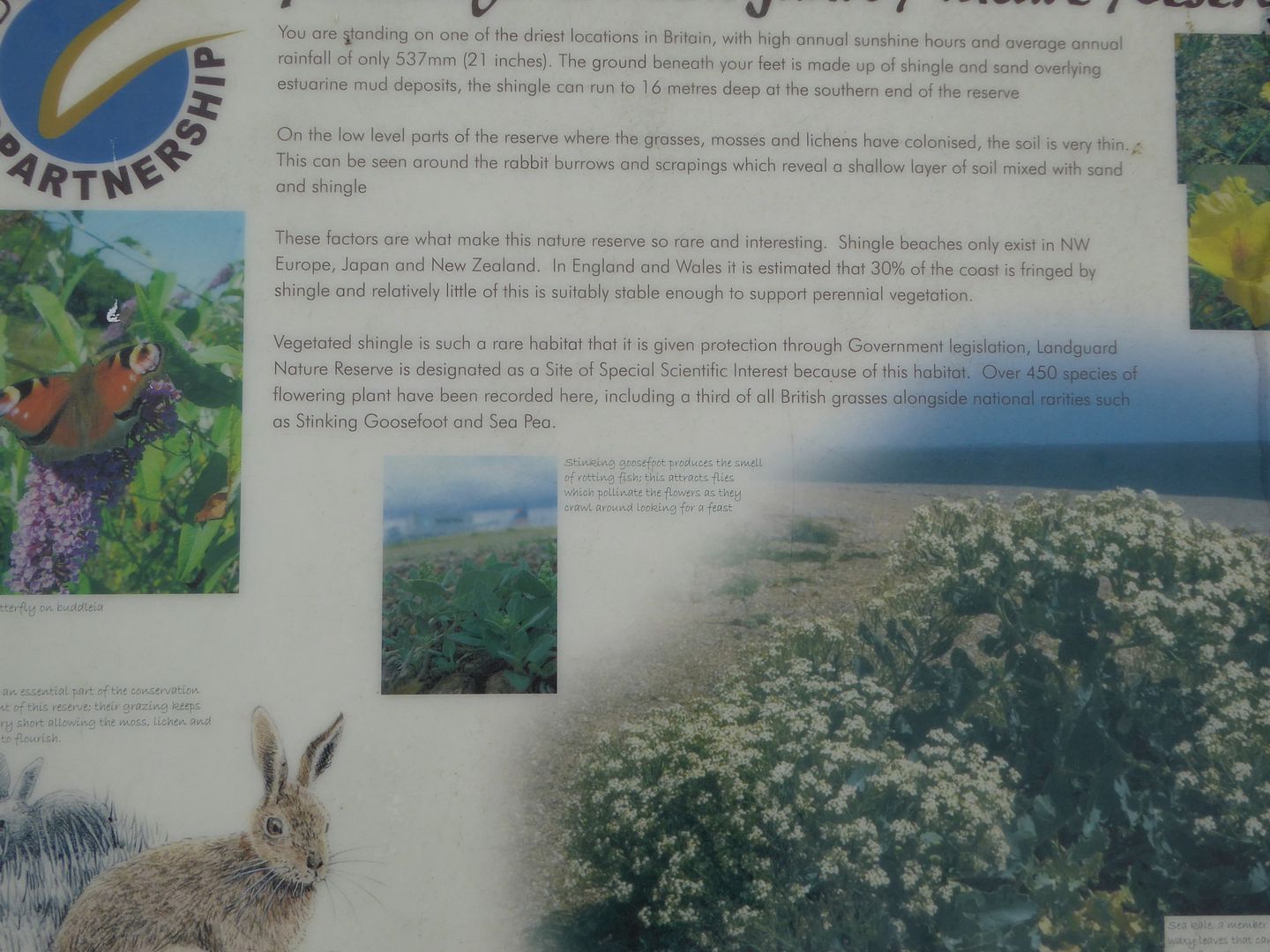 I walked part of it this morning but really need to go back on a better day, autumn has really set in here with quite a bit of wet weather and today promised better but did not reply deliver, there was also quite a stiff breeze which they seagull had to streamline itself against, as it fought to stay on its perch. Those timbers incidentally are the remains of the original landing stage for the fort.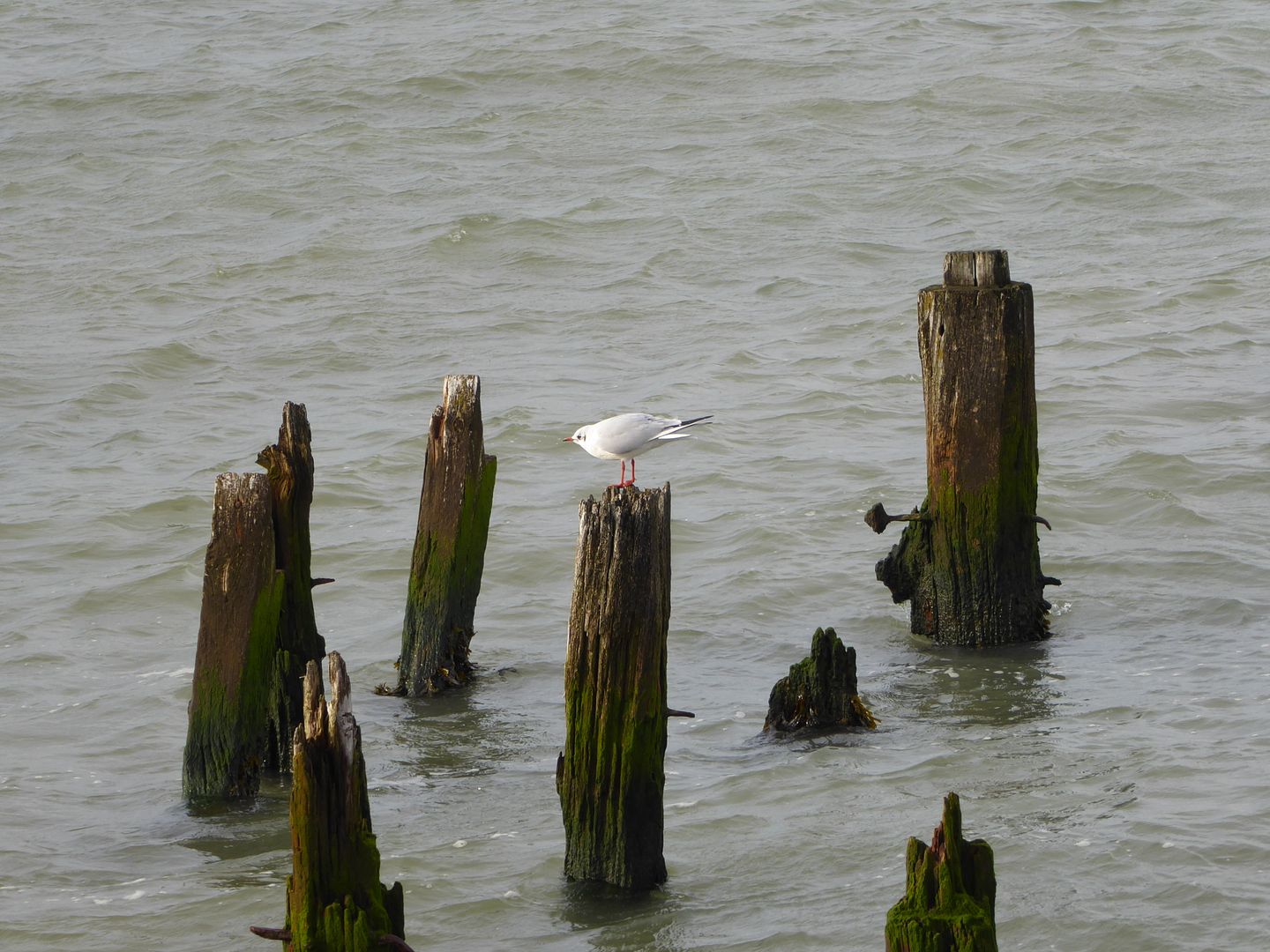 As you see it lays just round the point which protects it from the North Sea and which the Radar stands controlling movements in the estuary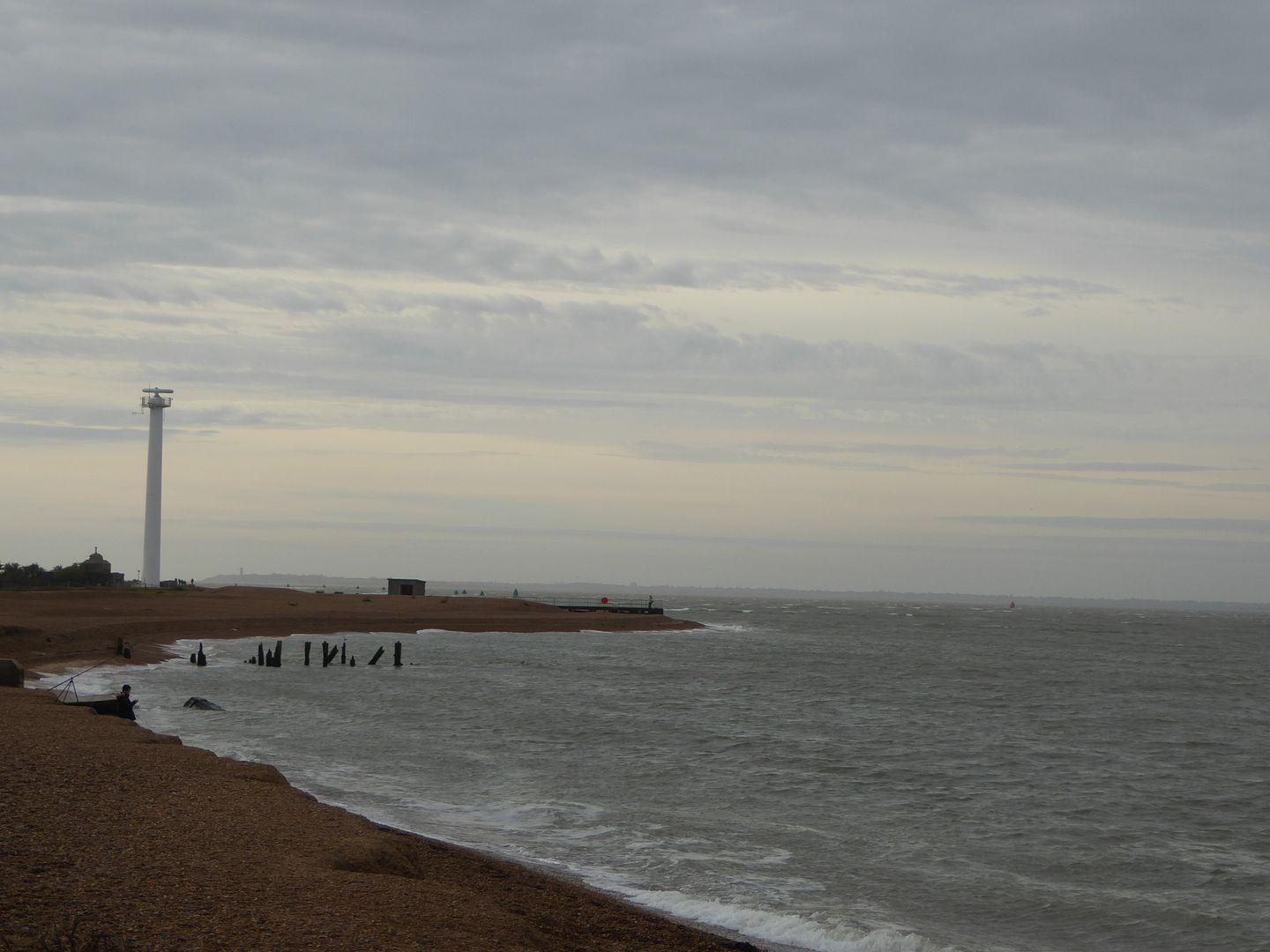 I had entered the reserve by a footpath further up passing another old gun emplacement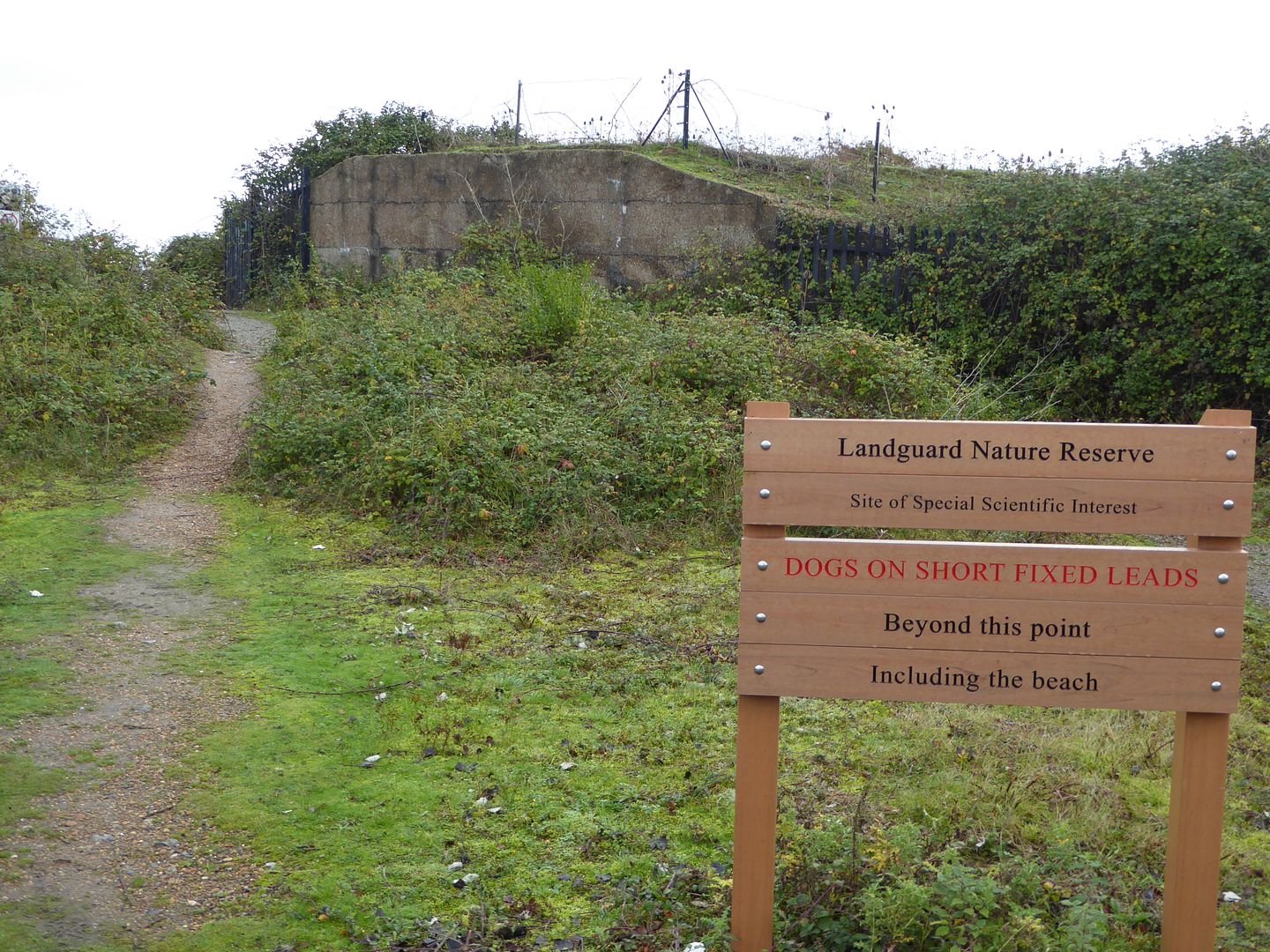 It is an important place for bird watchers as many migrating birds pass here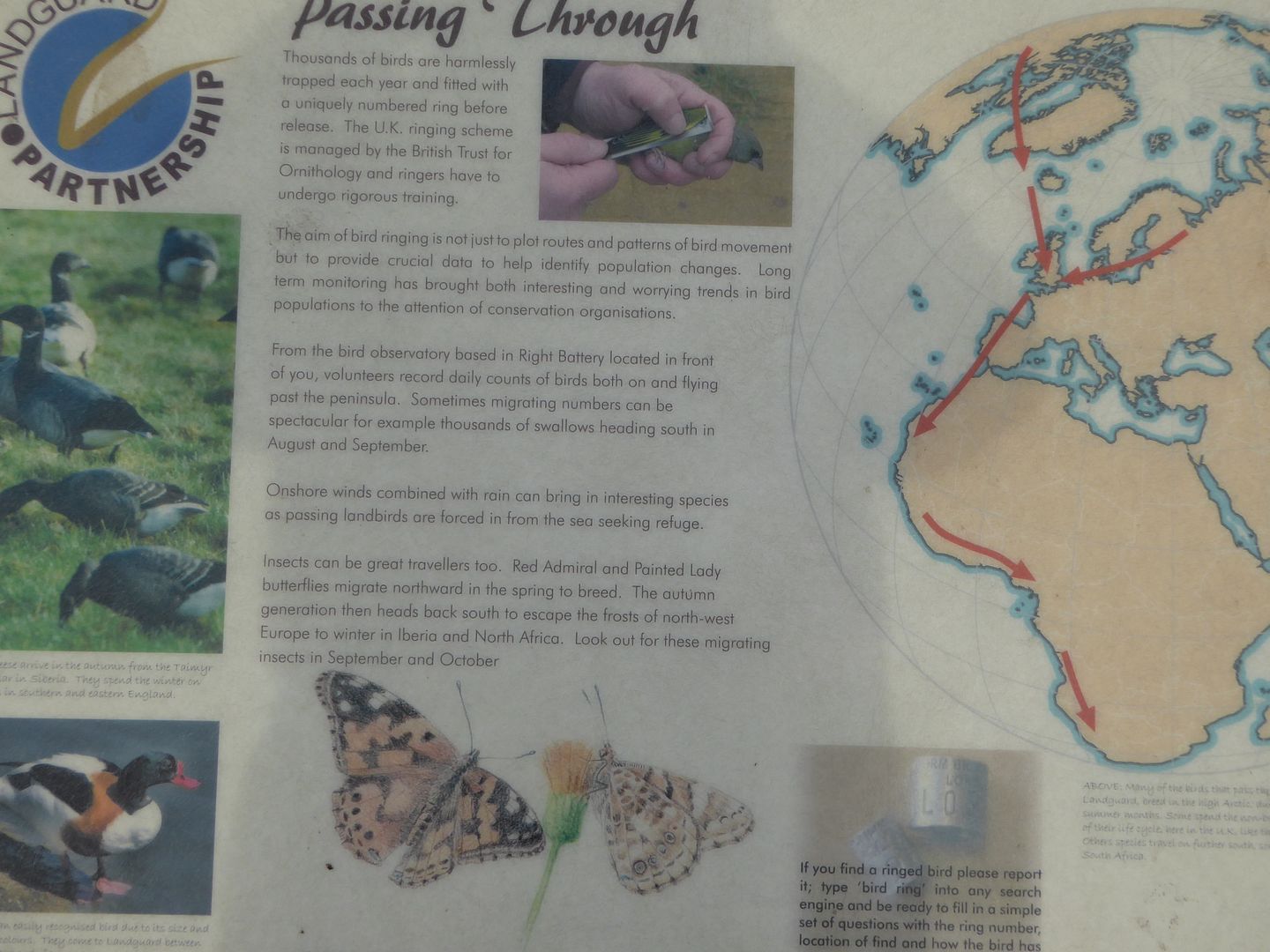 Now the Port of felixstowe intrudes further into the area but has reached its limit in the seaward direction