Post by Deleted on Jan 12, 2016 18:53:48 GMT
Most people have heard of the
croque monsieur
and the
croque madame
, but the croque sardine is something new and different and it is quite easy to make.
Ingredients:
4 slices of sandwich bread
1 tin of sardines
50g room temperature soft butter + 20g melted butter
50g cream cheese (Philadelphia is fine)
30g Dijon mustard
20g bread crumbs
30g cured ham (Bayonne, Serrano or any other origin)
olive oil
pepper
Mix the sardines, soft butter, cream cheese, mustard, chopped ham and bread crumbs in a bowl. Add pepper but probably not salt because of the cured ham.
Cover the slices of bread with the melted butter. (This is mostly to make the ingredients stick properly.)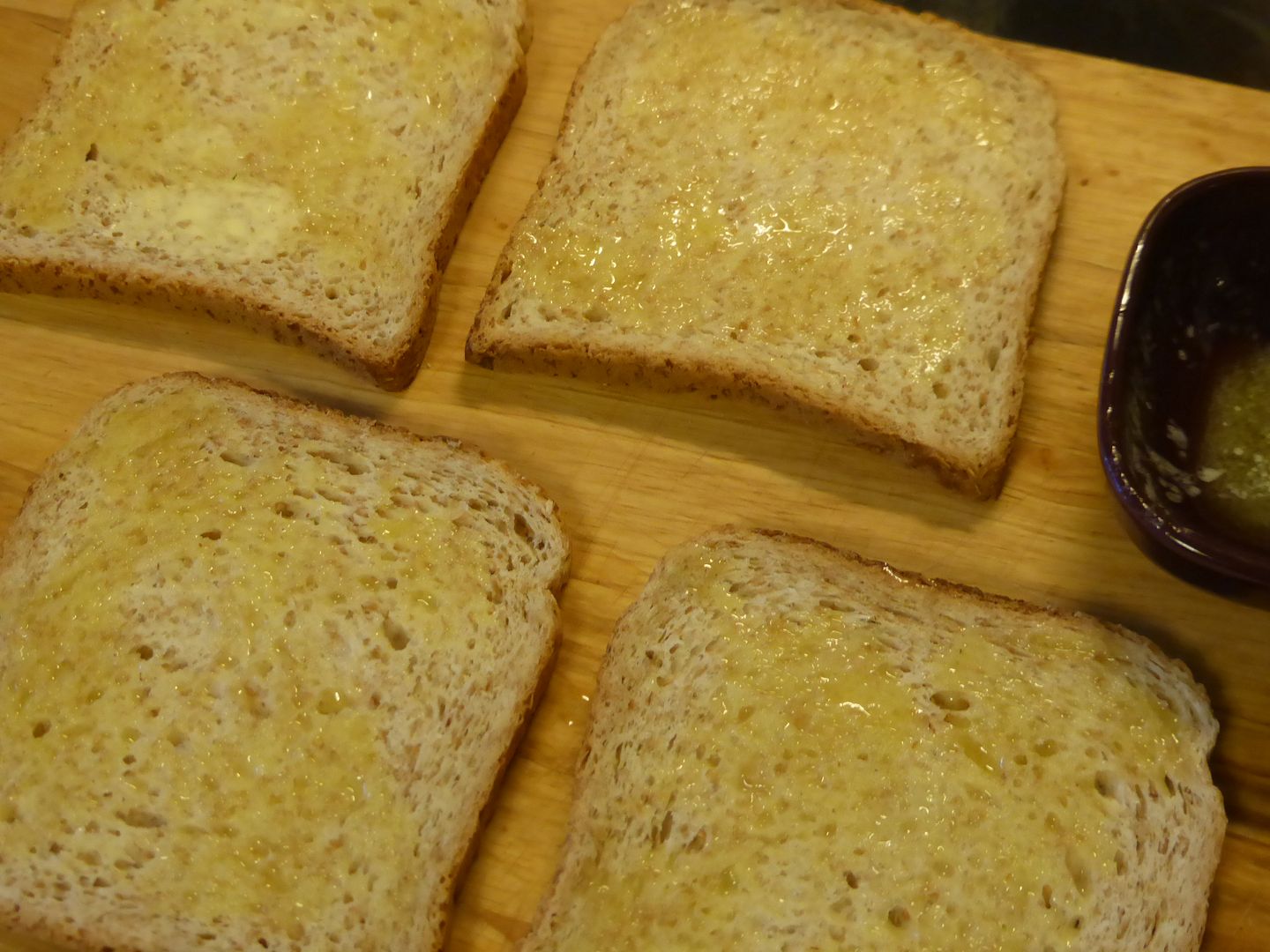 Spread the sardine mixture on two of the slices of bread. Be generous. You should be able to get everything on the two slices.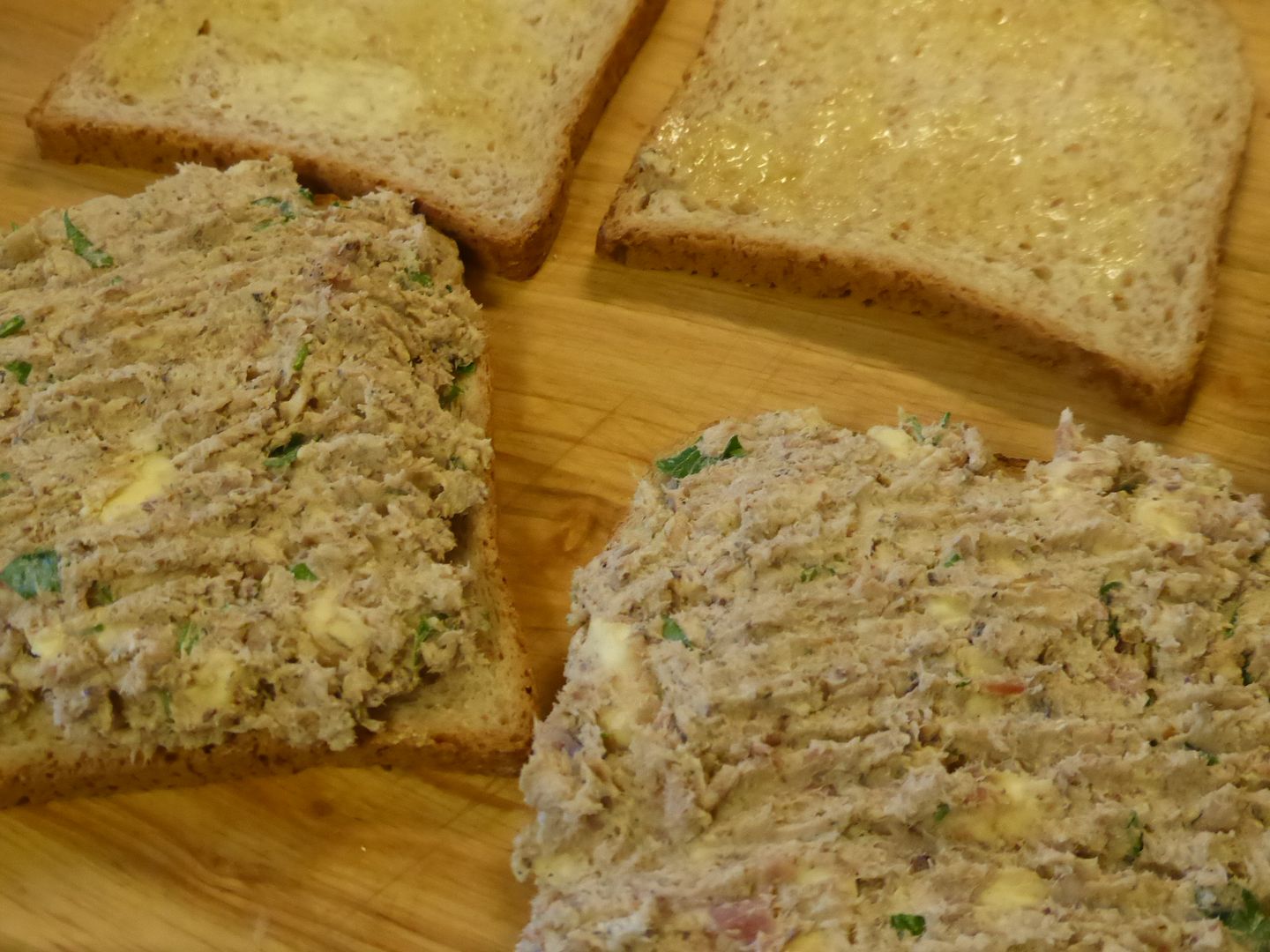 Put the other slices on top and cut off the crusts.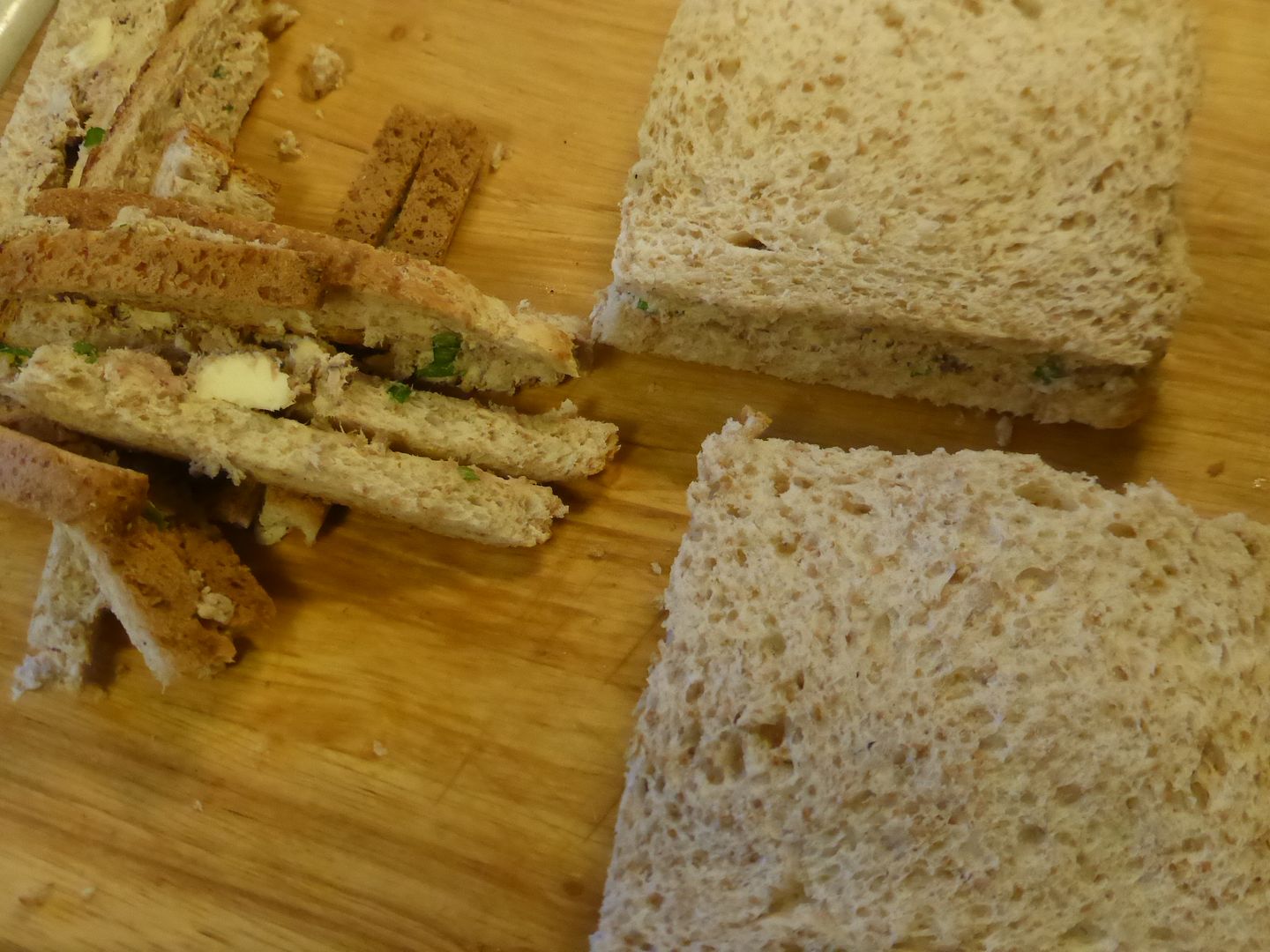 Using a sharp knife, cut the bread into three sections.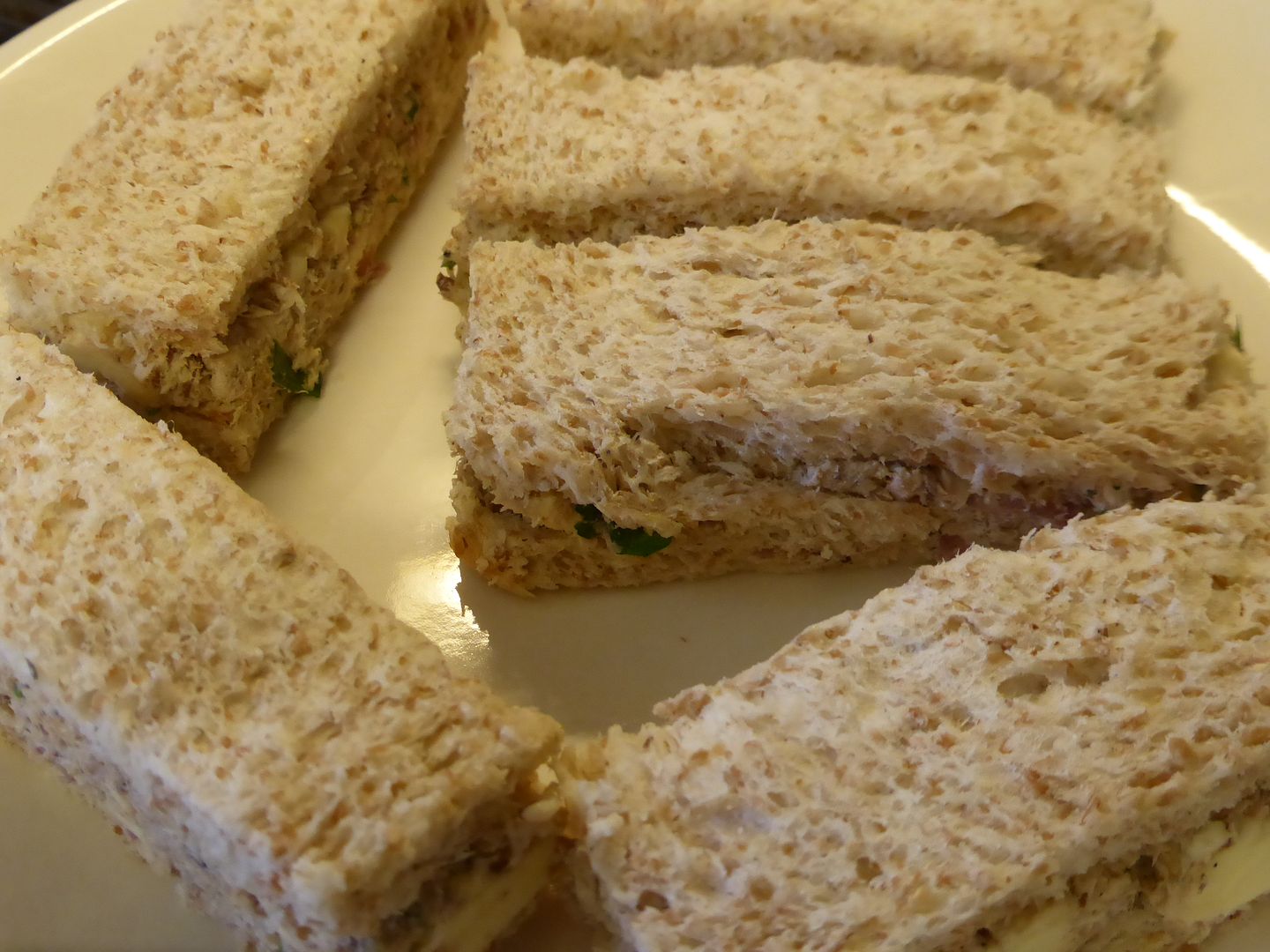 Put it all in the refrigerator for at least half an hour to firm up again. Then pour a little olive oil in a frying pan. (You don't have to use olive oil if you don't want to.)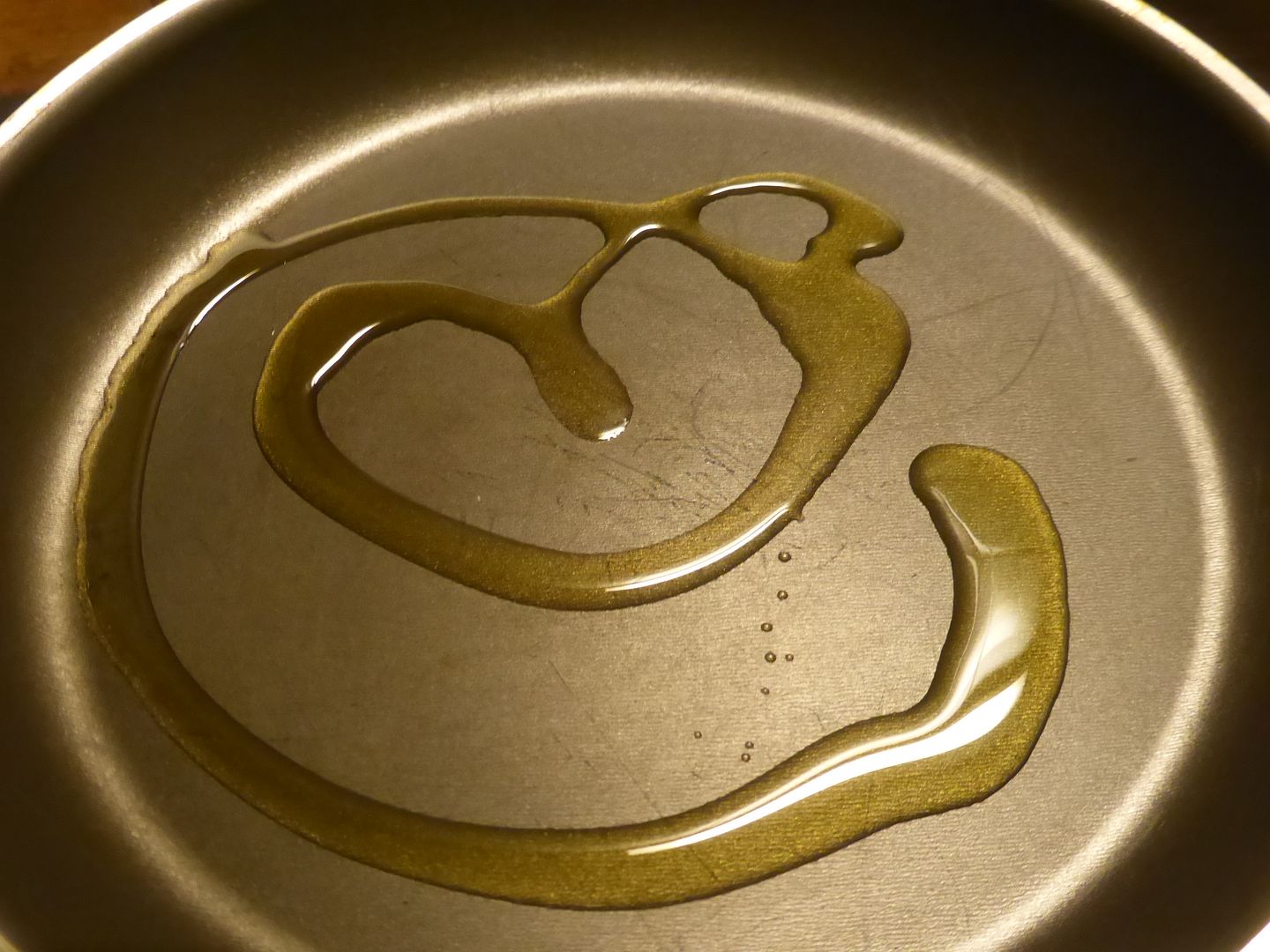 When the oil is hot, put the six pieces into the frying pan to brown.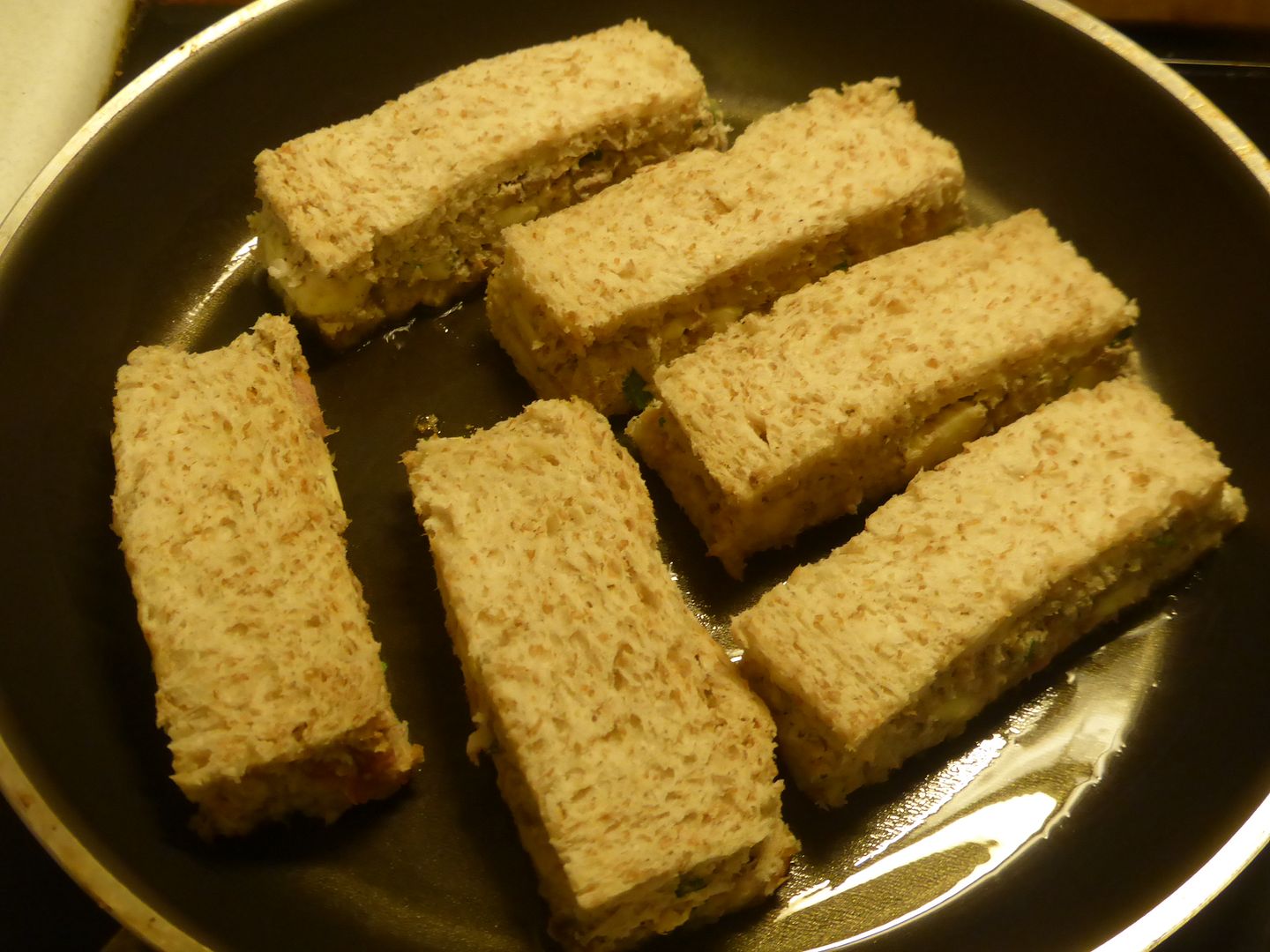 Turn them so that every side is cooked. (This goes very fast so do not leave the stove at any moment.)
At the end, you should even hold them to stand on end on each side for a few moments. Warning: I burned my fingers doing this. Use at least a paper towel to hold them.
Serve them with pickled vegetables or a salad or whatever you want.
They are crispy on all sides, but the inside is warm, moist and soft. These things are really
good!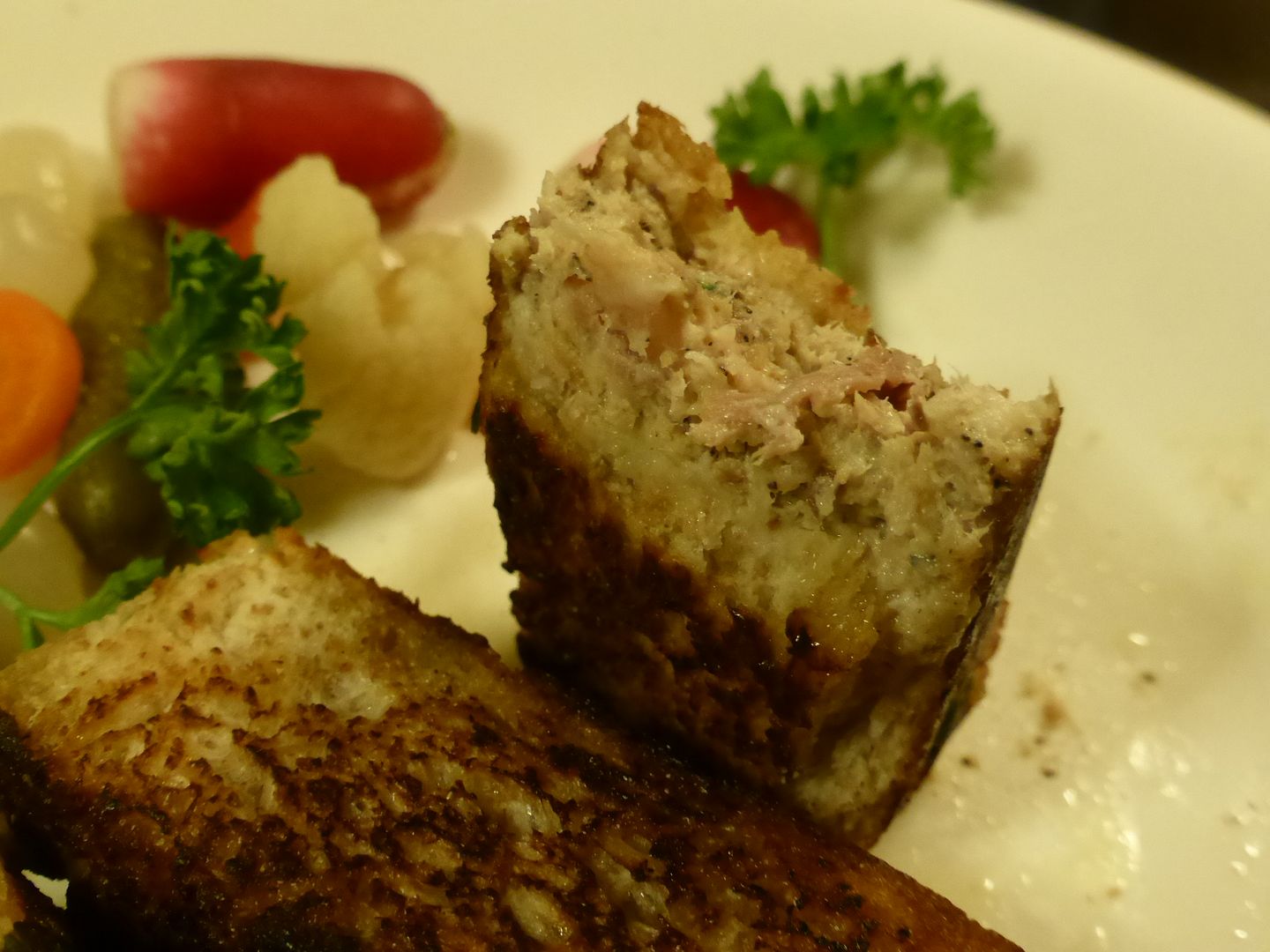 This recipe is totally open to any sort of improvisation. Tuna would work just fine or just about any chopped seafood. I am tempted to chop up some cooked shrimp to try that next time. I added a tiny bit of cilantro just to see a bit of green in the mixture, but I am thinking that some lemon or lime juice could have been an interesting addition. People who don't like mustard or don't eat ham could certainly substitute other elements of their choice. Try some experiments, but probably you should try the original recipe the first time to see how it goes and what you might like to change.