Post by onlyMark on Jun 23, 2016 13:24:54 GMT
There are still a couple of places we've not had a walk round in the area. We decided to have half an hour in them on the way to a reservoir we'd had our eye on. During the summer, no matter that we have a pool, we still like to go out to one of the numerous 'embalses' for a swim. Unfortunately the majority of them don't allow it. There are some but they tend to be quite far away from us.
The other problem is that they feature little shade close to the water. We usually go for a couple of hours swimming then have lunch nearby and not lounge around sunbathing.
We noticed there were still some poppies around –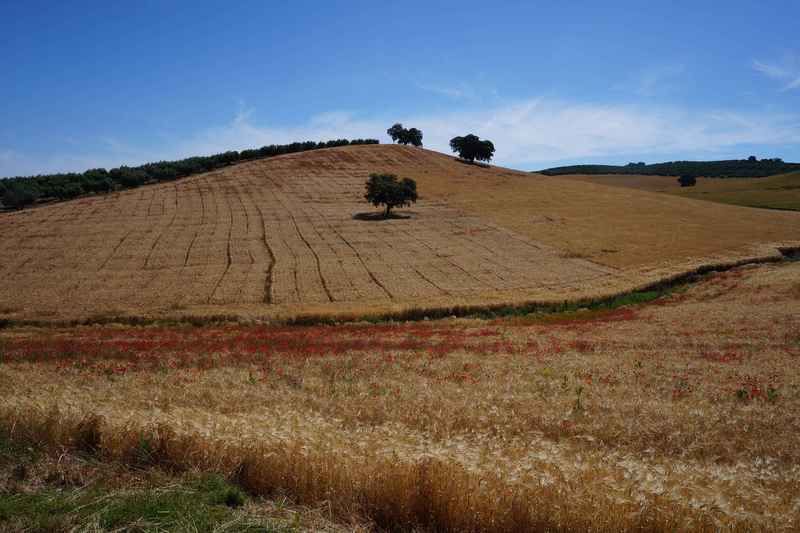 Then, we stopped off for breakfast –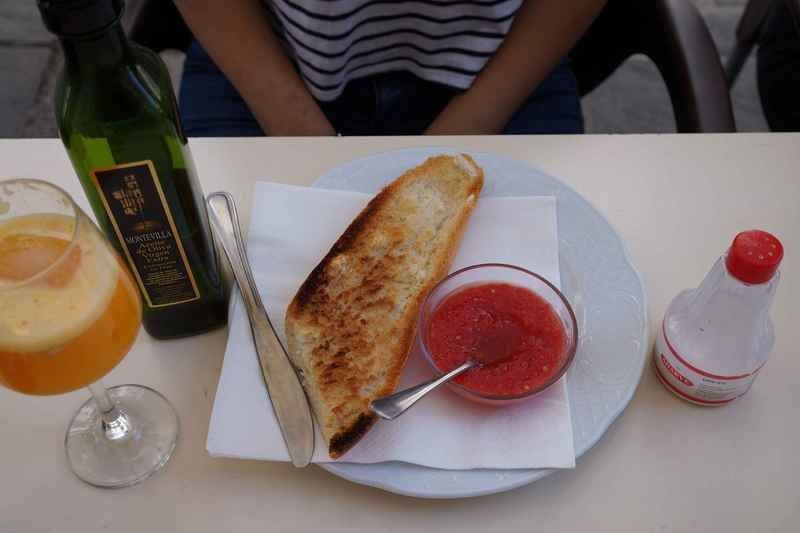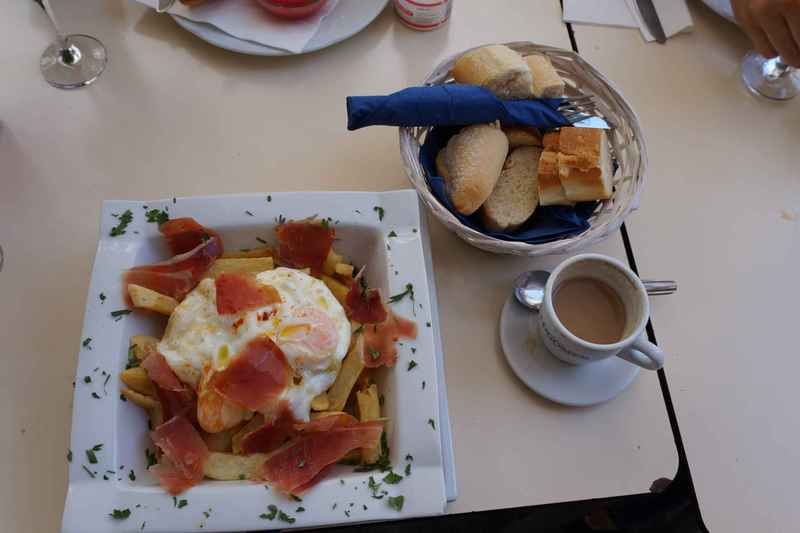 We had a small walk round a town called Montefrio to get an idea of what it was like with a view to returning for a proper look.
en.wikipedia.org/wiki/Montefr%C3%ADo
The roads are quite steep and it was a hot day –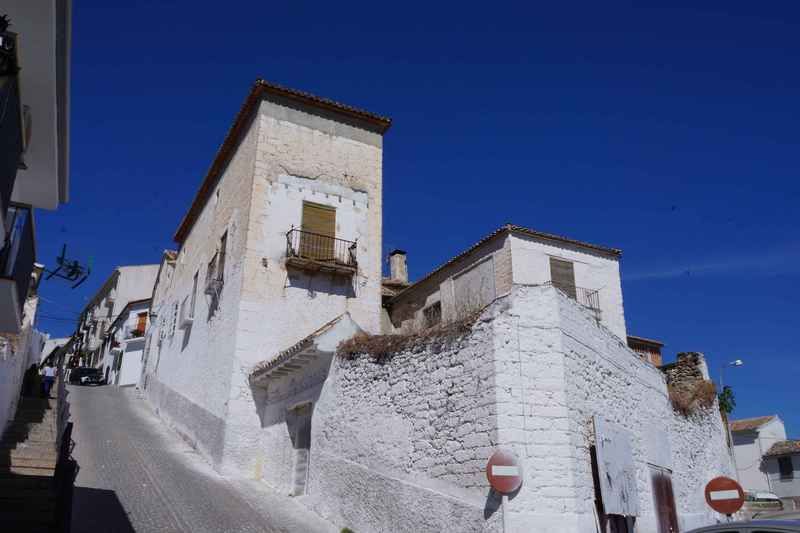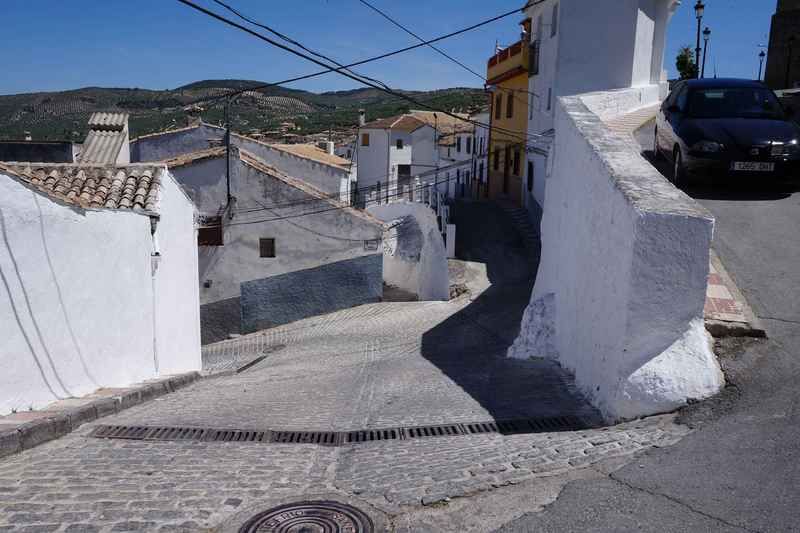 Amongst other things it does have is the pantheon-style Iglesia de la Encarnación, which has a huge domed roof. Rather unusual in this area and recently built in 18th Century –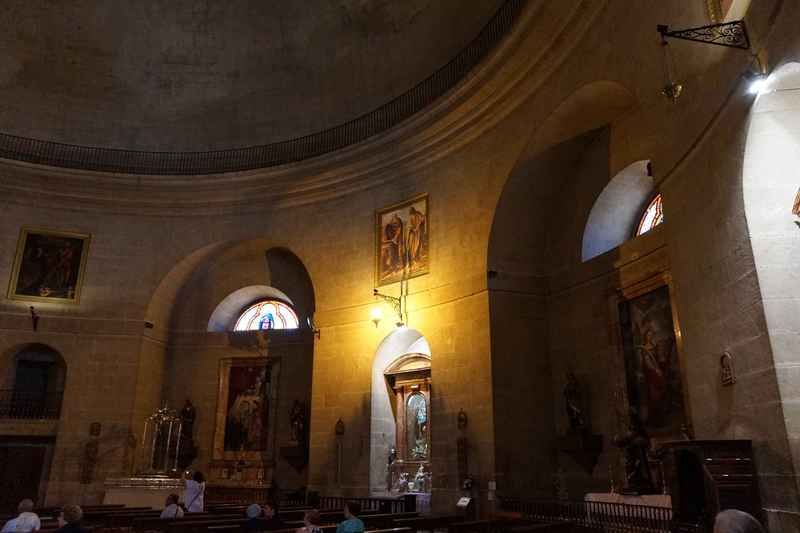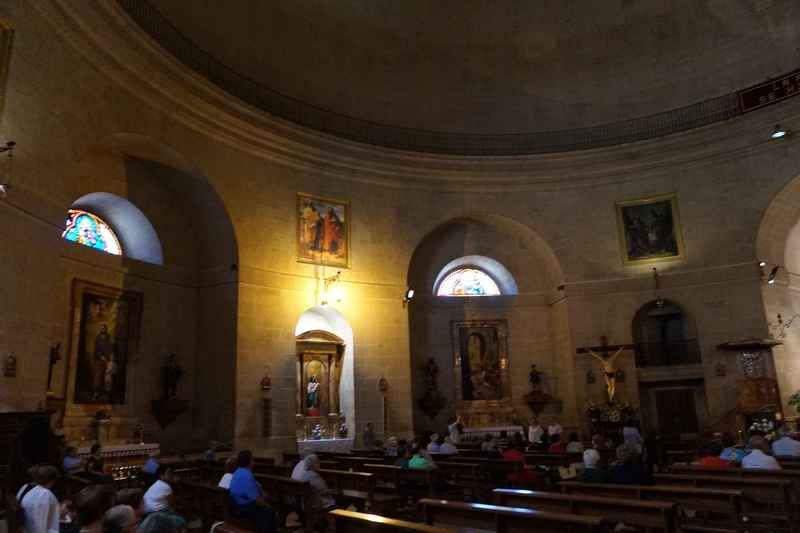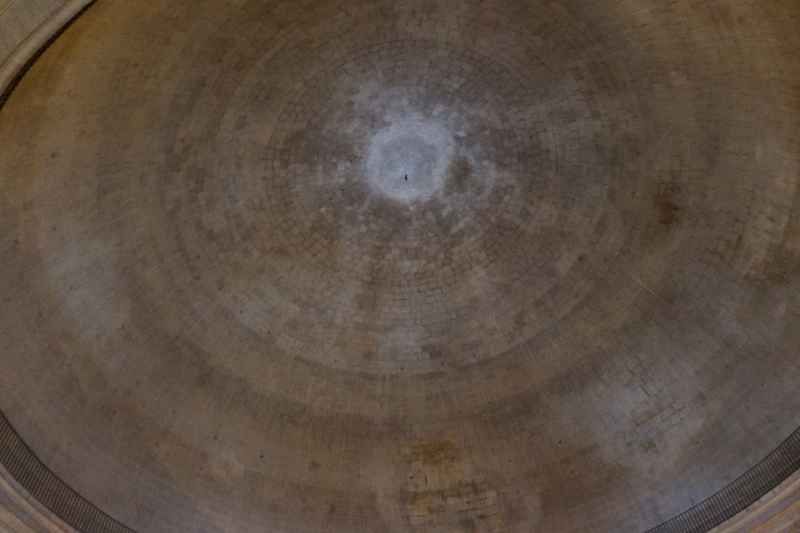 There are several other things to see but to be honest, we couldn't be bothered to do it all on that day –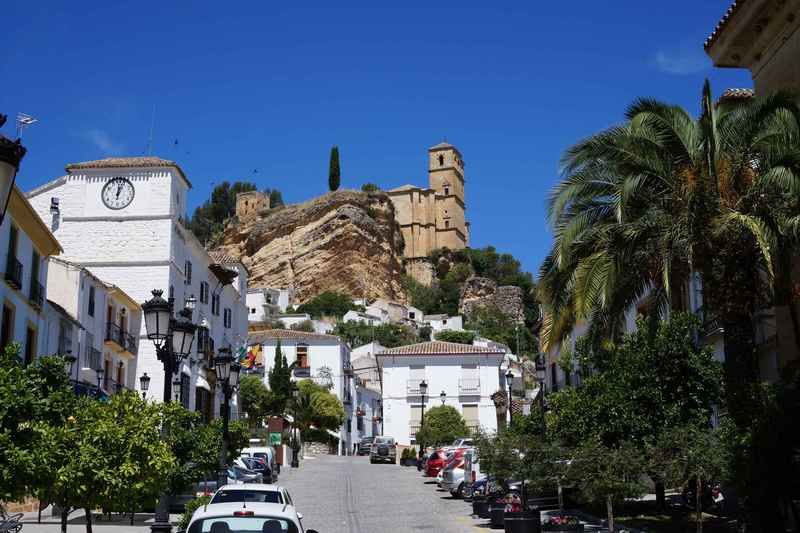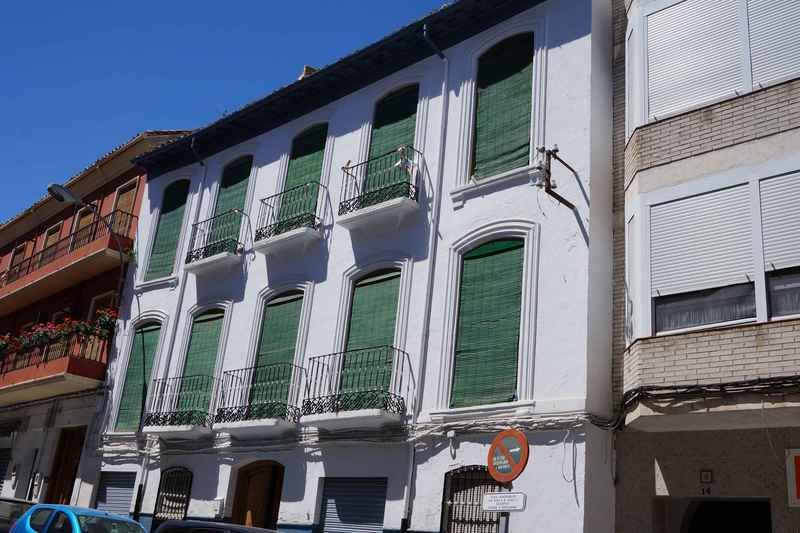 In the last photo you can see the sign "Ruta de Washington Irving". The tourism authority in Andalucia have gone all out to make a large number of different routes through the area to promote its tourism. You can follow the Muslim invaders, the route of the re-conquest, a route round all the castles, olive oil manufacture etc etc. This route, that of Irving, travels from Seville to Granada through the towns and villages. There is a cycle route which follows it as well.
There is now official tourist route from Seville to Granada named after him.
Washington Irving was the son of a New York merchant and in 1829 he journeyed from Seville to Granada and then took up residence in the Alhambra palace when it was in an abandoned state. In Spain he wrote "Chronicle of the Conquest of Granada" (1829) and his best known work "Tales of the Alhambra" which was first published in London in 1832 under the title "The Alhambra; a series of tales and sketches of the Moors and the Spaniards".
www.spainisculture.com/en/rutas_culturales/ruta_de_washington_irving.html
www.spain.info/en/resultadosBusqueda/resultadosBusqueda.html?l=en&tipo=SEG-rutas&l1=Andalusia
The courtyard of an old Convent had been converted to a cafe. The courtyard was nice but the plastic chairs...........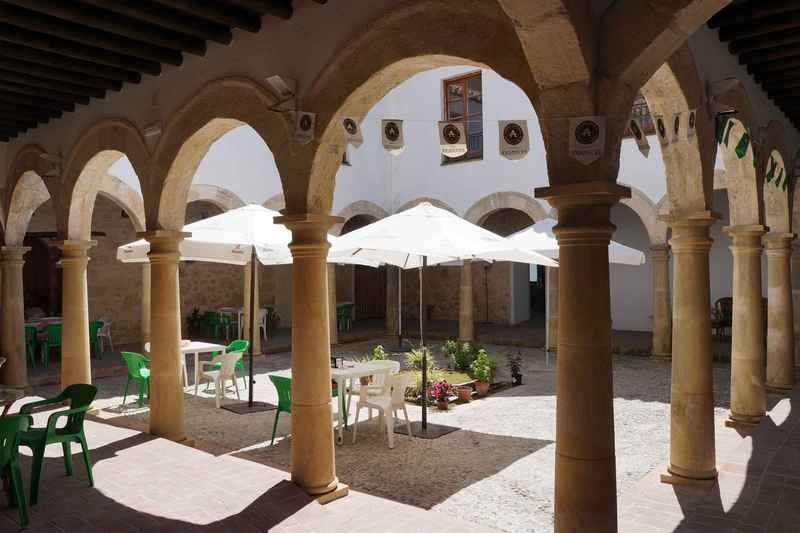 As we walked back to the car –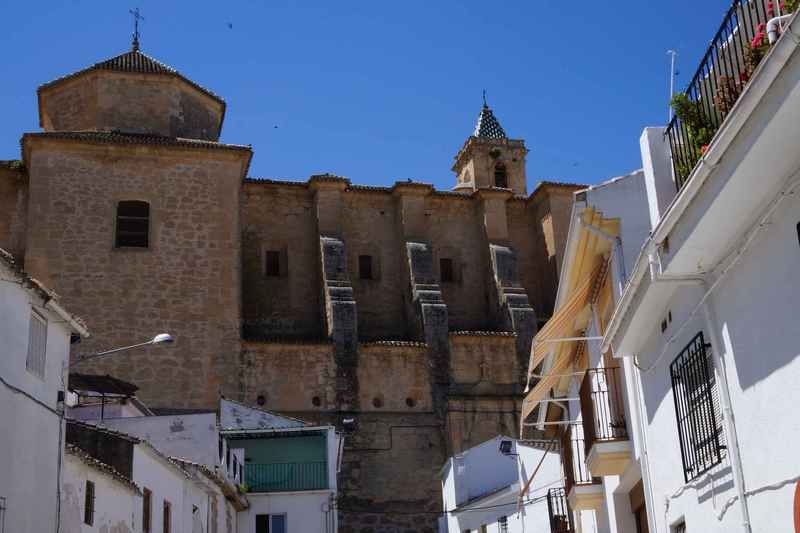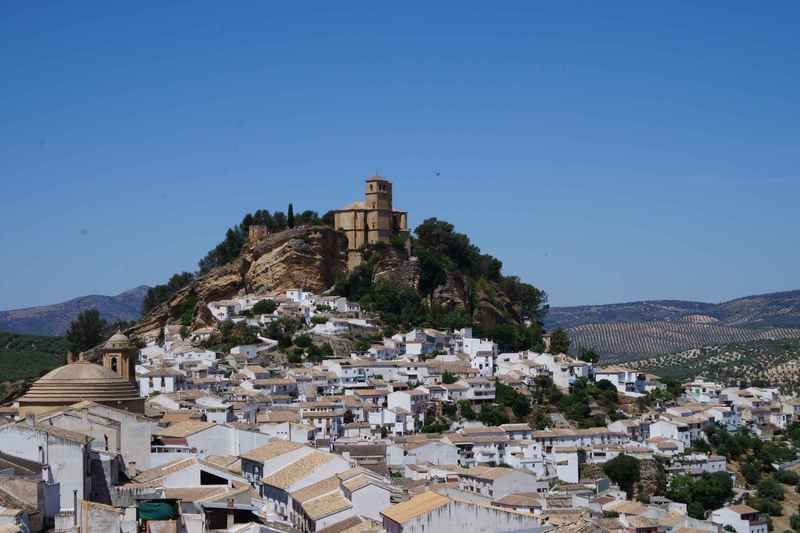 The next town, Alhama de Granada, was and still is a spa town with various hot springs. Very popular with the Moors and for a long time a strategic strongpoint in the area. Again, it is a town we will return to but we had a short walk through and a look at the gorge on the edge of town.
en.wikipedia.org/wiki/Alhama_de_Granada
An interesting decoration in the centre led down to the gorge and the old millers house –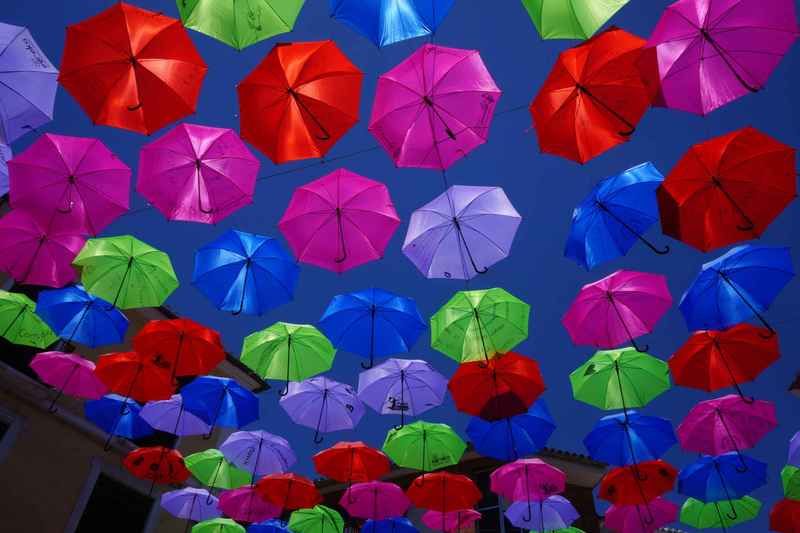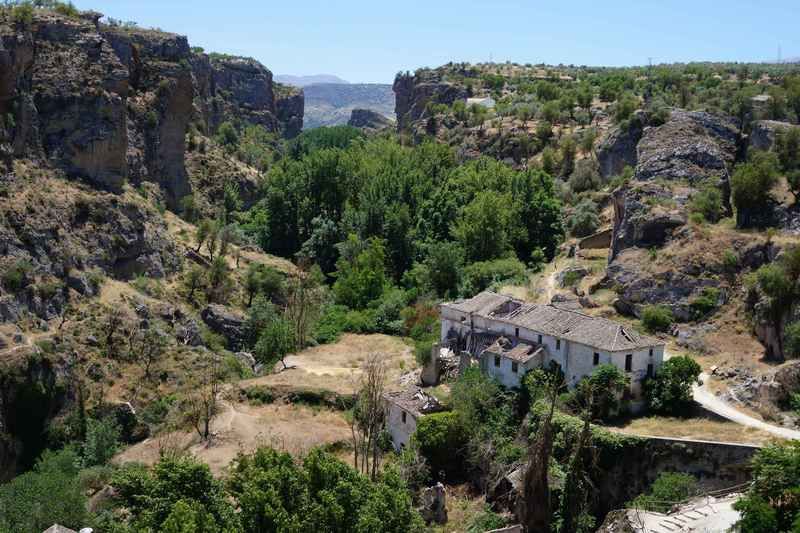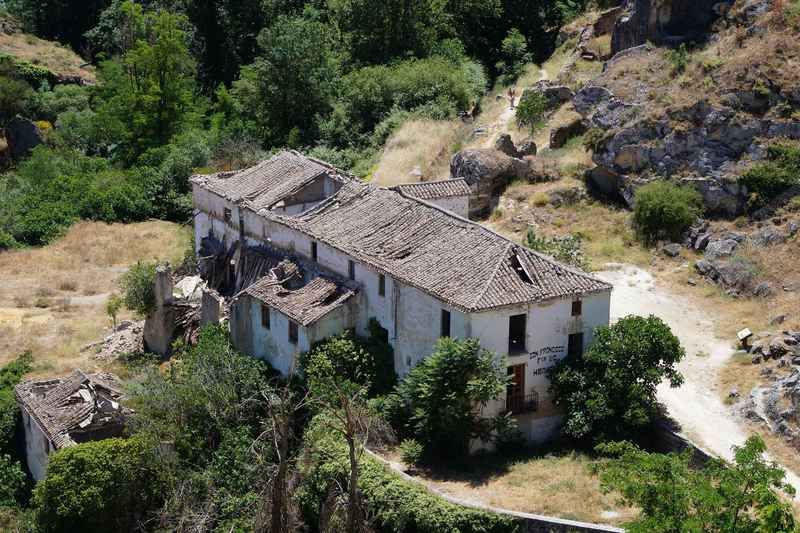 Not far away was the reservoir we were ultimately heading for. The water is, as expected, quite low and with little shade nearby. Where I took the photo from is on the edge of a parking area and the trees. It looks quite hot, and it is, but the water was cool, probably still only about 26 degrees. We will swim here a time or two but not yet –