Post by onlyMark on Aug 30, 2016 12:45:42 GMT
I lived in and around Frankfurt for a few years. I was originally in a suburb to the north for a couple and then left to go to the Philippines. On our return we settled in another suburb a little further out. We stayed a further four years until going to Egypt.
In the centre of the city is one of the shopping areas, a pedestrianised street called the Zeil. It is about 700 metres long and extends further in each direction to other areas. I have been dragged kicking and screaming up and down there countless times on shopping trips. I never actually put up too much resistance because at one end there is a bookshop and at the other is an electronics shop. No journey through the numerous shops would be complete without me wandering off for a while and meeting up with the family later after I had visited them.
One end is called the Hauptwache.
In 1671 a guardhouse was built here but in 1730 it was extensively remodelled to what you see today. In the 18th century Frankfurt still had its own city walls and the area around the guardhouse was used for parades. In 1904 the building was converted to a cafe, and remains so to this day. It is situated directly over one of the main underground stations and when the station was built the cafe was dismantled and then re-erected over it.
A little further on is the Alte Oper, the old opera house. But his is what the Hauptwache looks like -
The route down to the underground station is known locally as 'the hole' and is a common hanging out spot -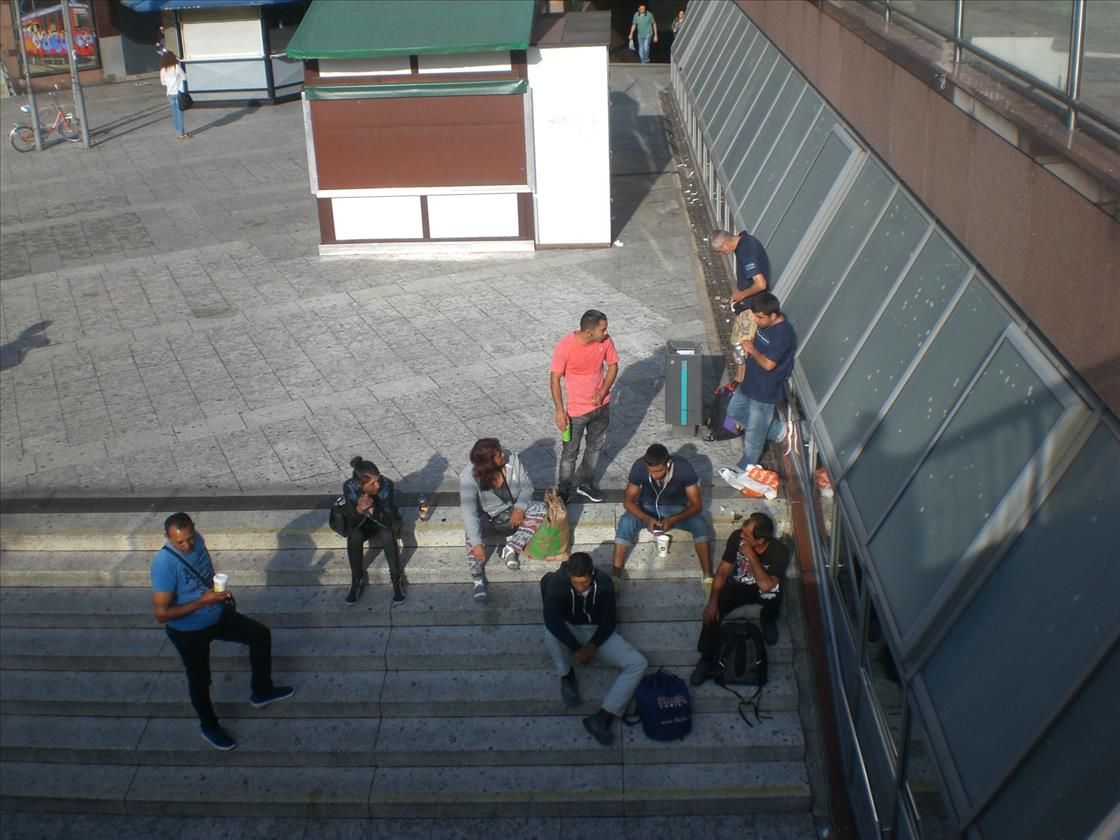 This is the direction we are heading in -
Statues are a favourite thing here and they are too numerous to mention in detail and would be worthy of a thread to itself. But not now. Also as we go we can look down a side street and see one of the original towers that formed part of the defensive wall -
St Katharine's Protestant church is just at the side of us also, consecrated in 1681 but has origins in the 14th century -
I managed to get a little info about this next statue -
This is the bookshop I frequent. I has about five floors of books, maps etc and a cafe on the bottom floor. You are allowed to pick up and read any book you want for as long as you want, but obviously, you must leave it behind or pay for it. It has never let me down, until today. I wanted a road map of Zambia. I wasn't holding out much hope but they could get me one in a week or so if I was desperate -
A quick look down a side road shows the beginning of the financial centre. All modern glass and chrome -
Most of the middle of the Zeil is shaded by numerous trees. And a favourite place to park your bike. We'll have a slow walk down it, looking left and right to see what shops there are -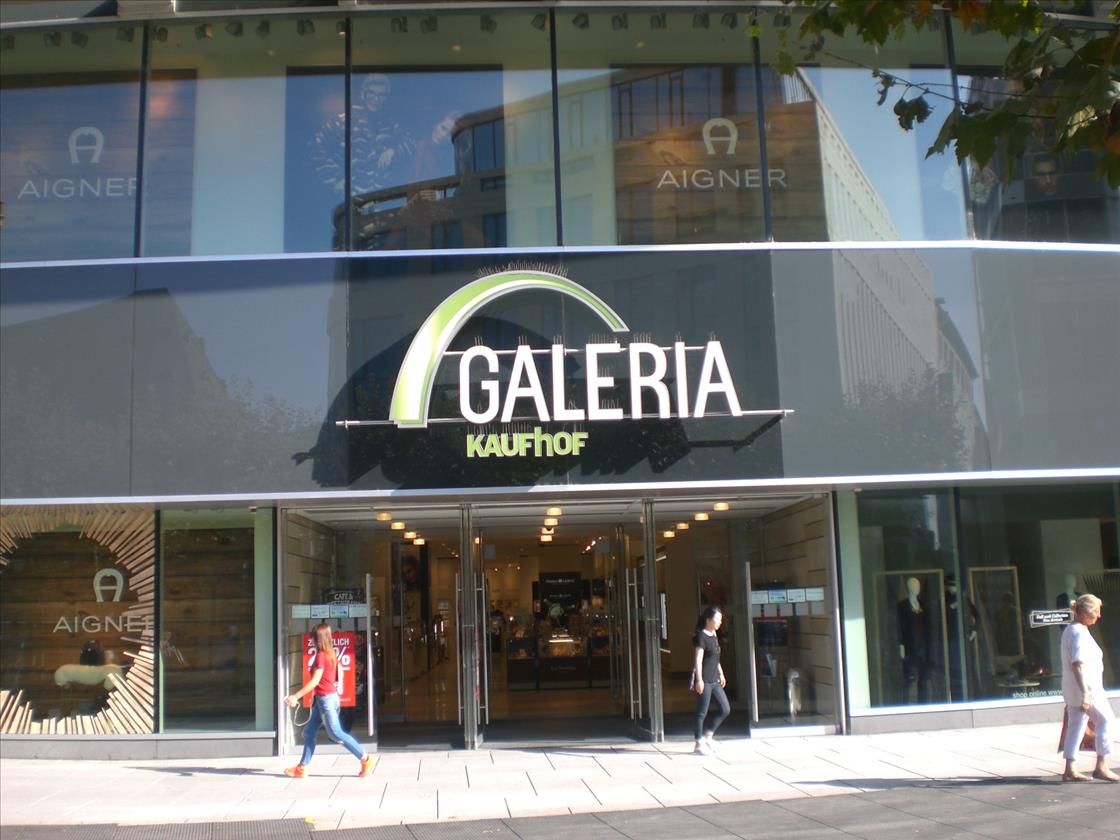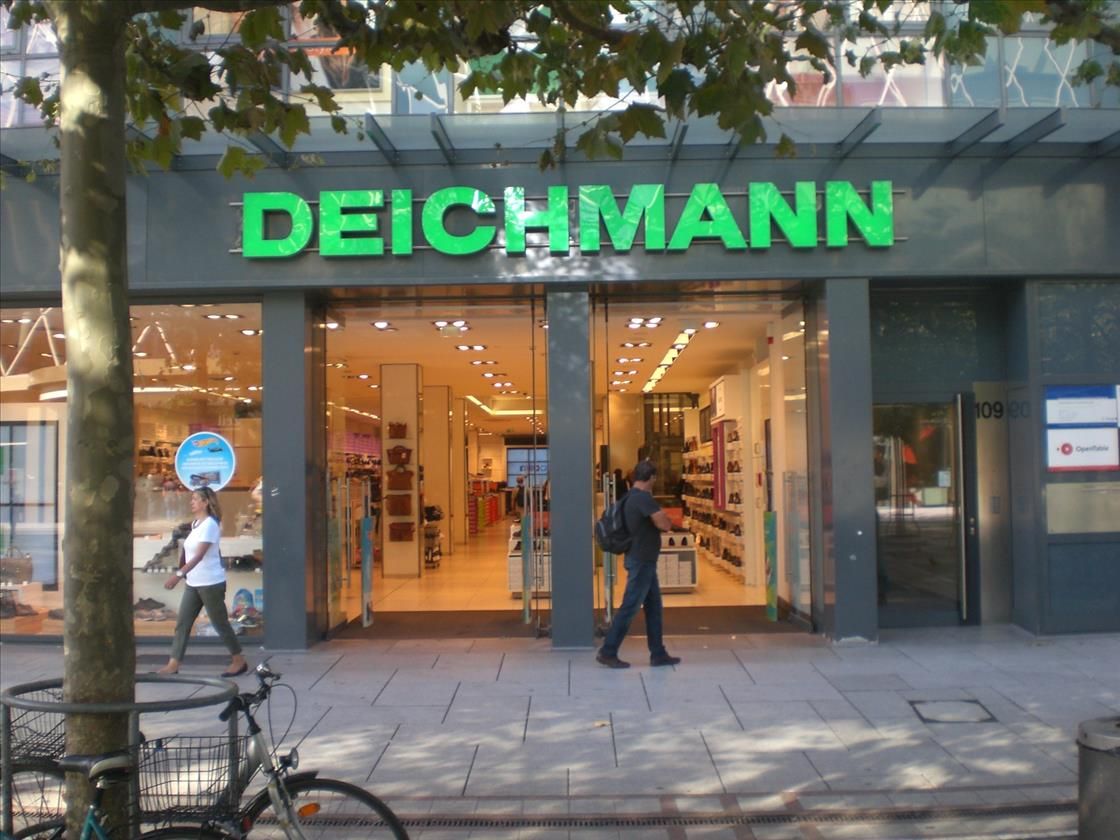 Then we come to the entrance to a shopping centre. Fairly undistinguished -
But then you look up -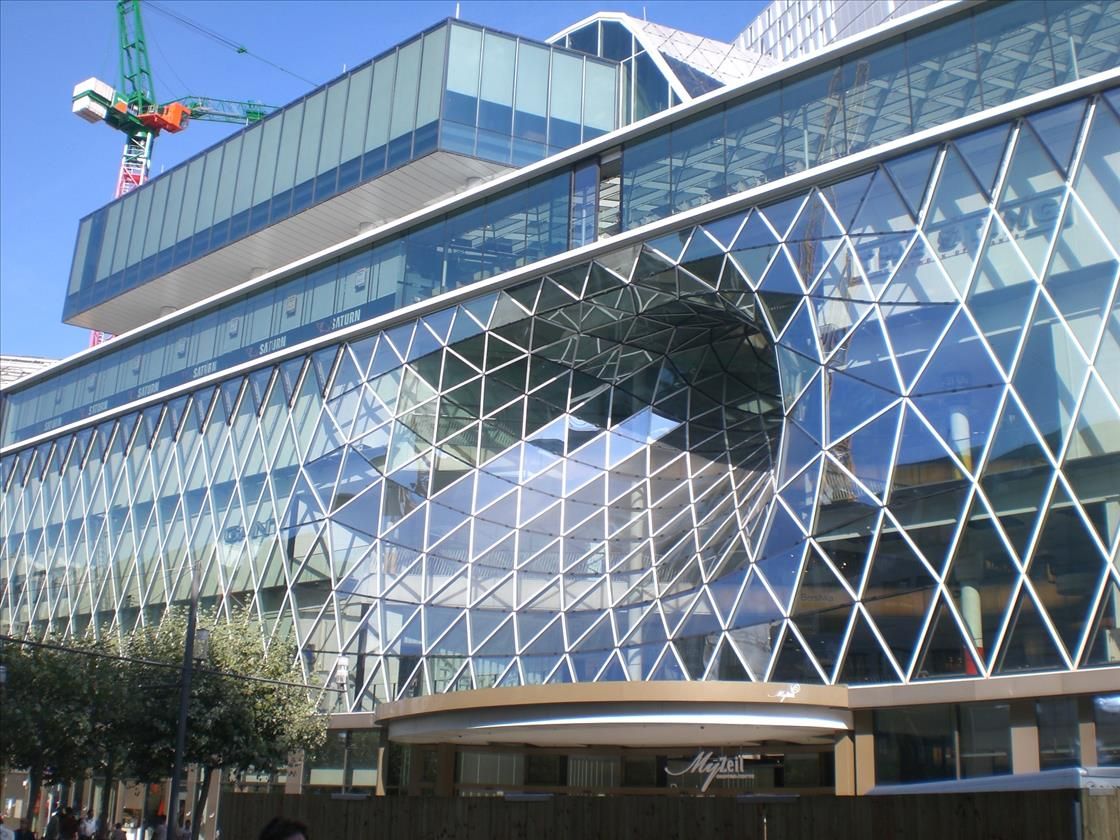 We'll go inside and follow it through. You might also notice a really, really long escalator. At the entrance the escalator goes straight up to the top level. From there you can work your way back down again. There are those that just go up one level, but they are hidden further away. It is just a trick to get you to walk through everything rather than just nipping in to the shop you want. You have to pass by all of them and they hope this will cause you to impulse buy -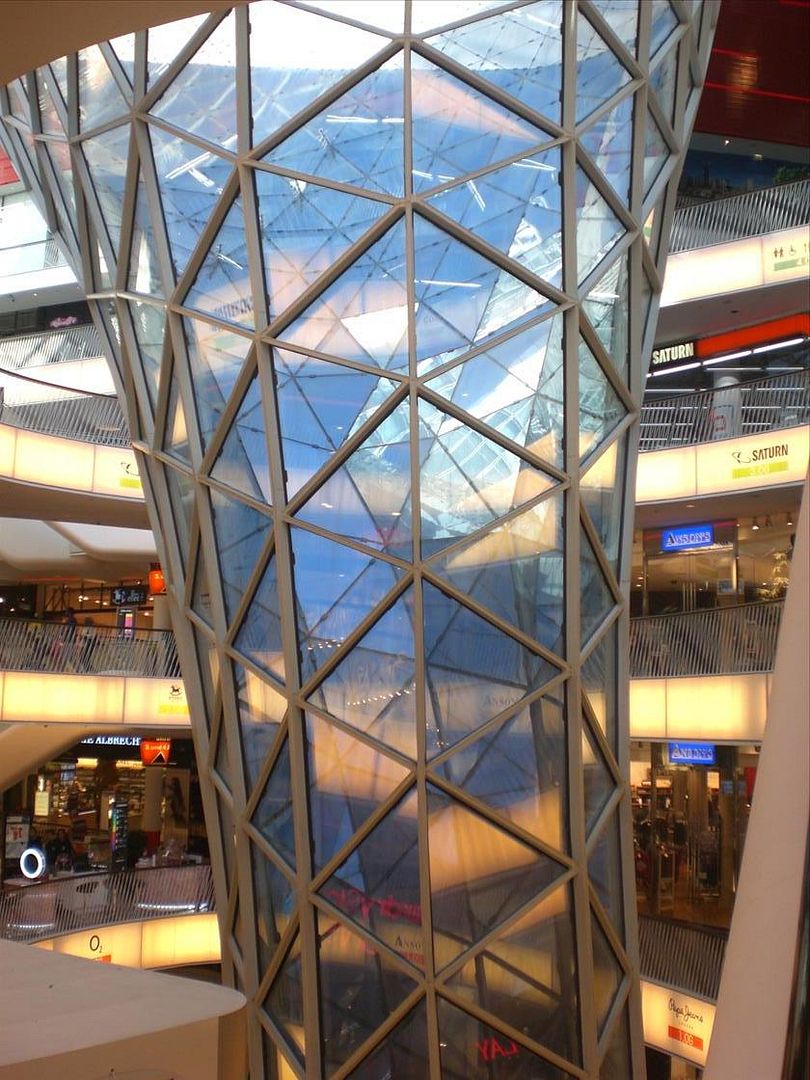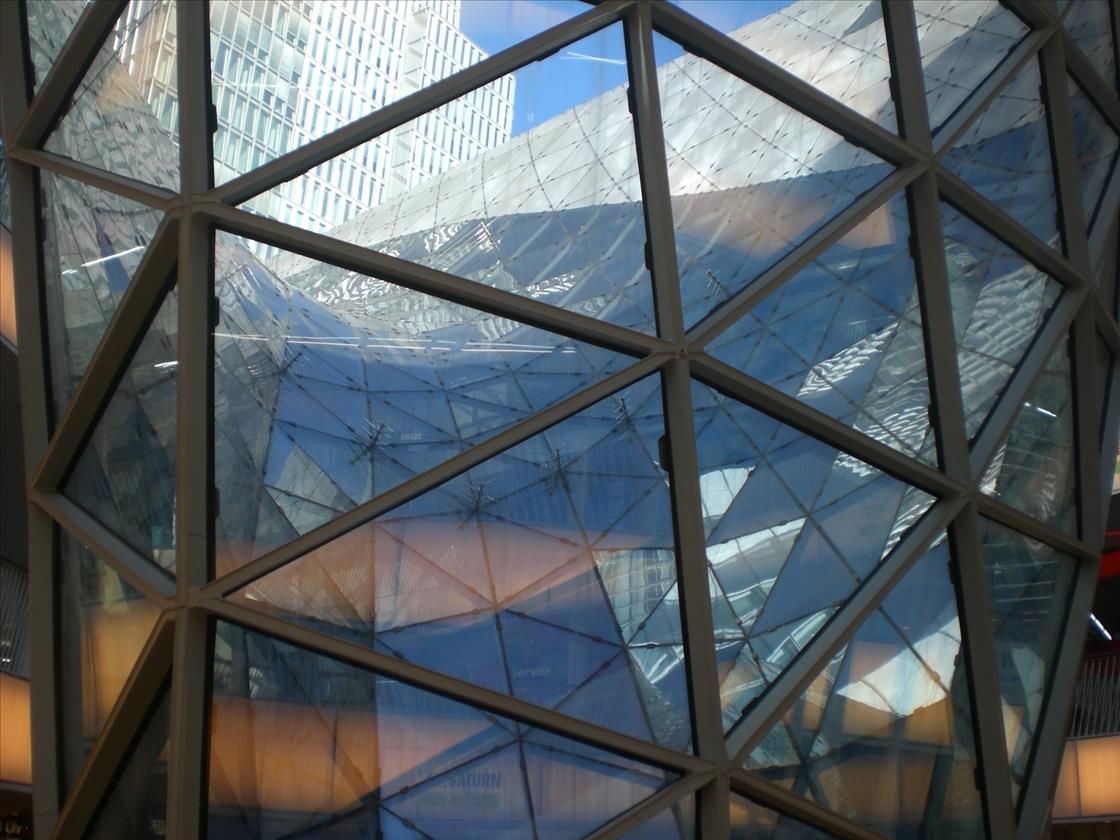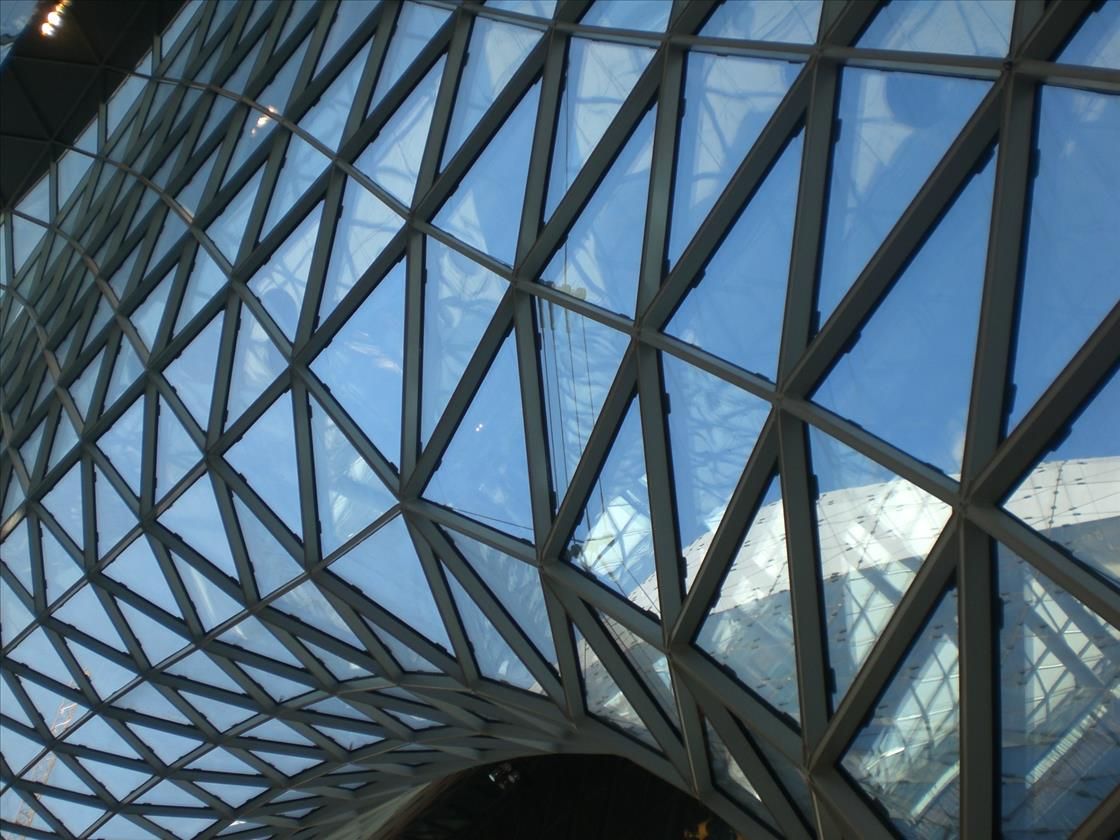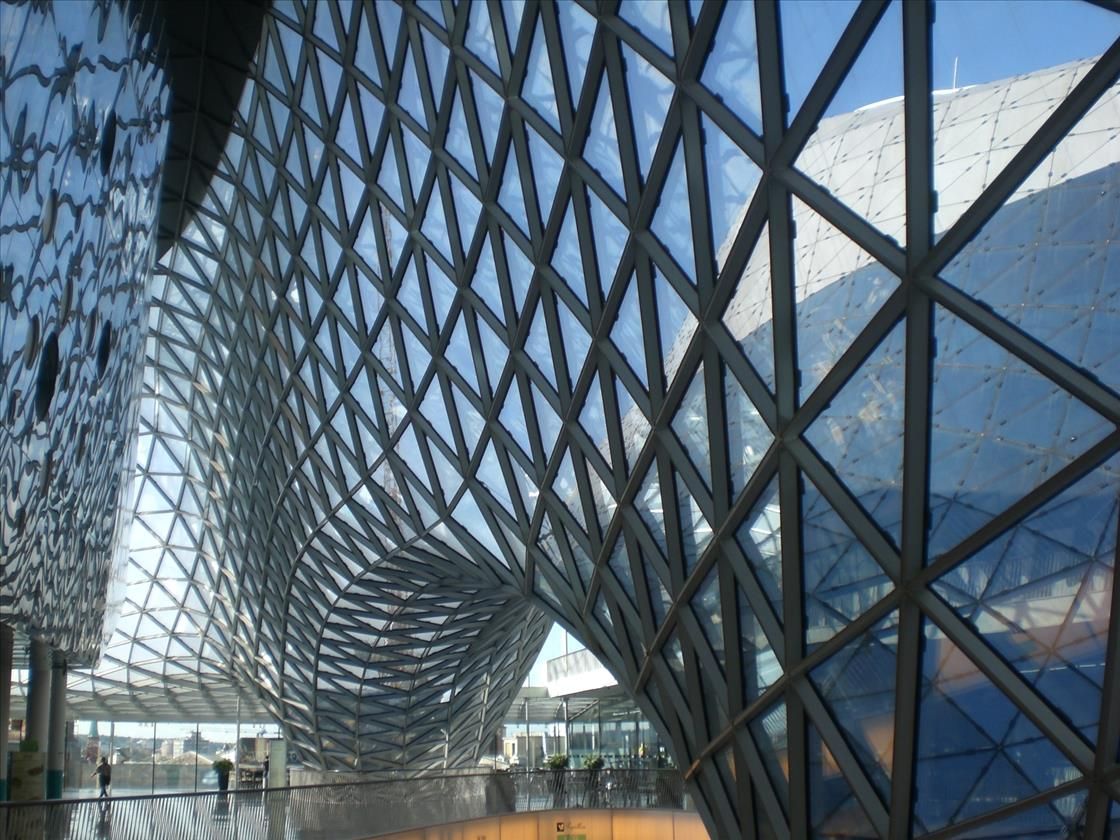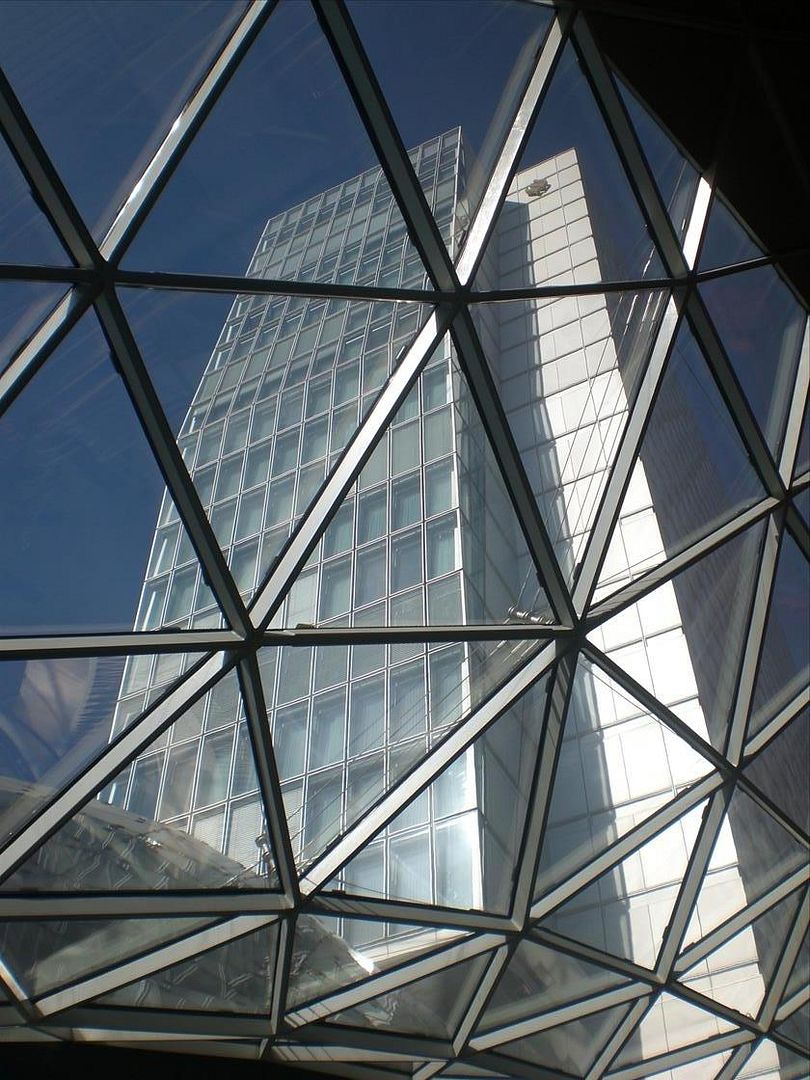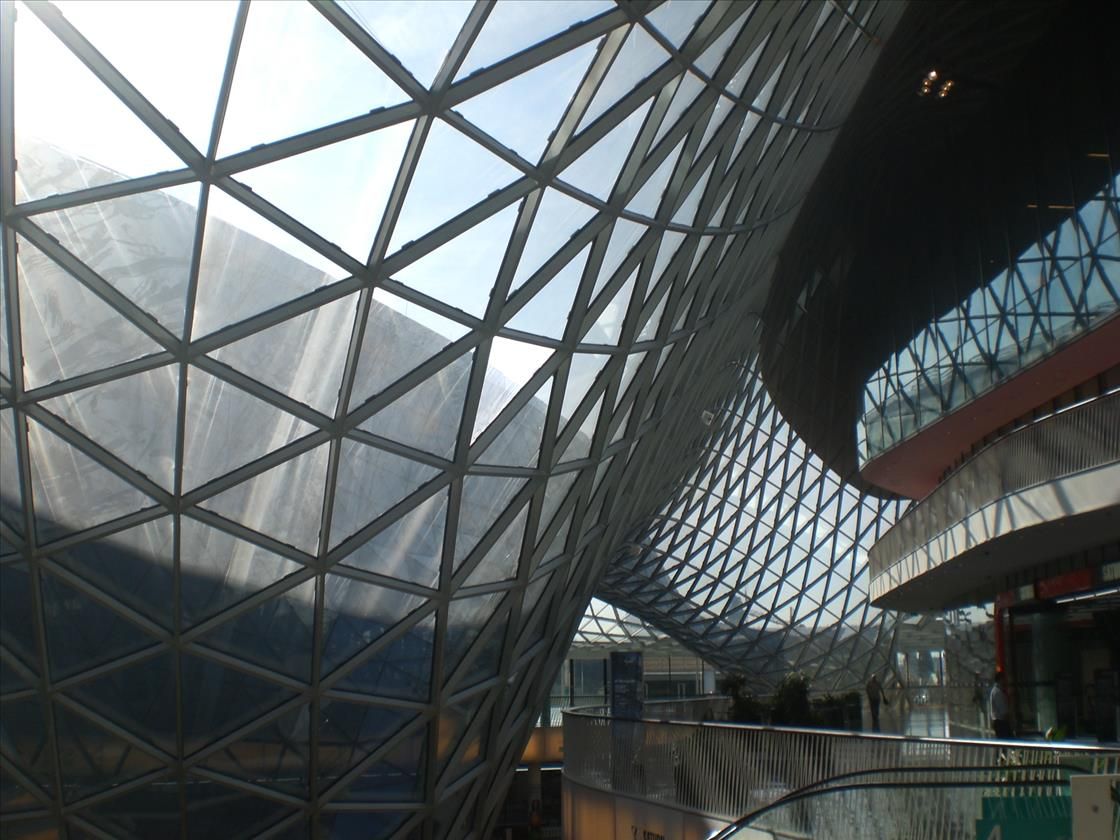 Back out onto the street again we carry leisurely on -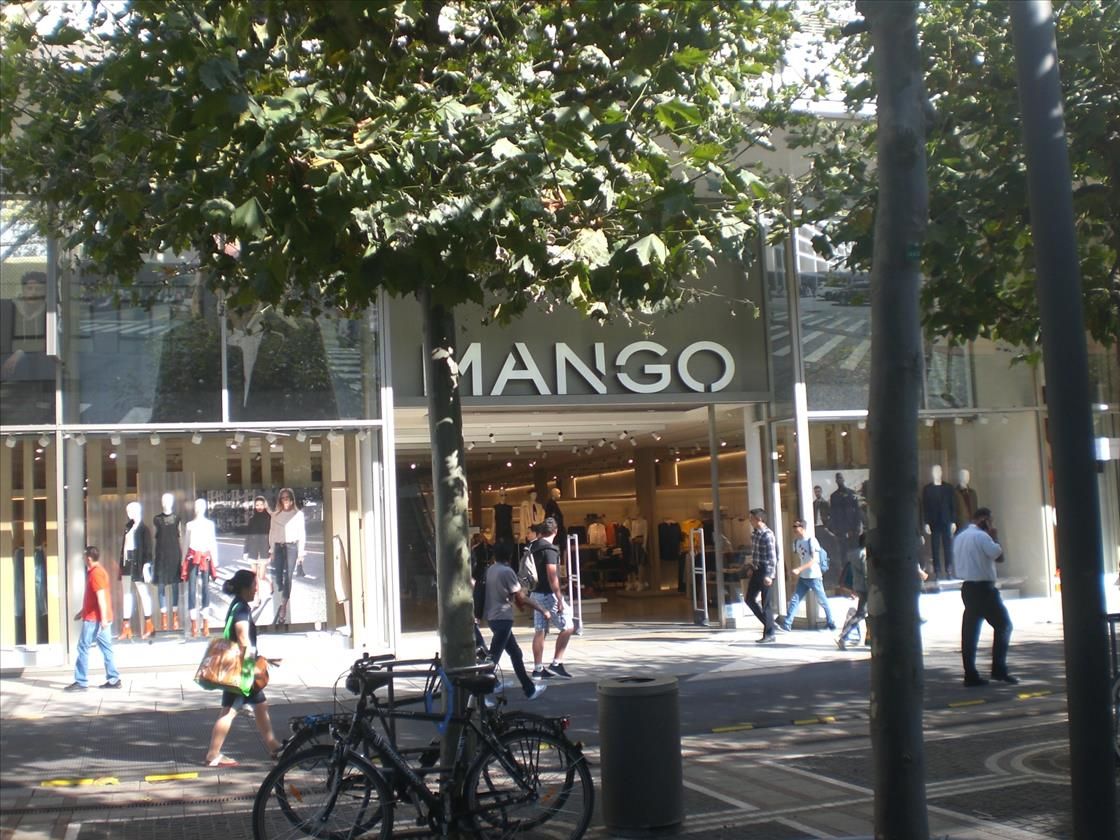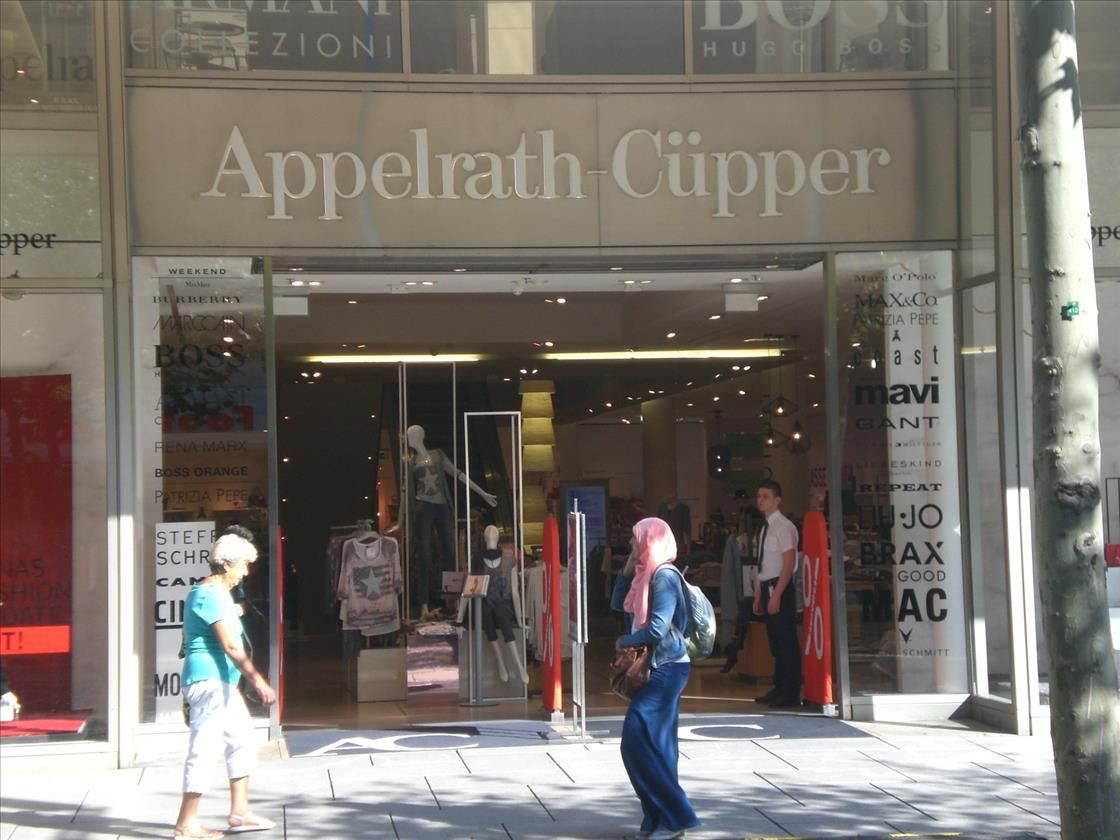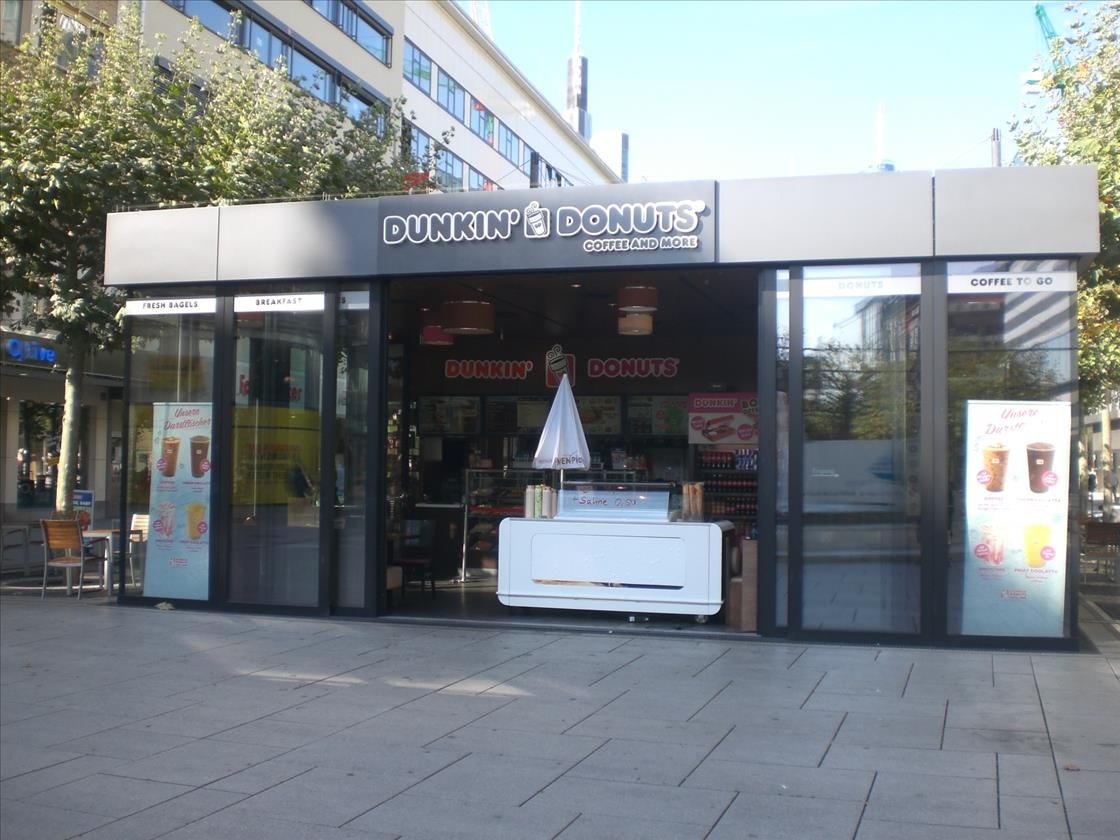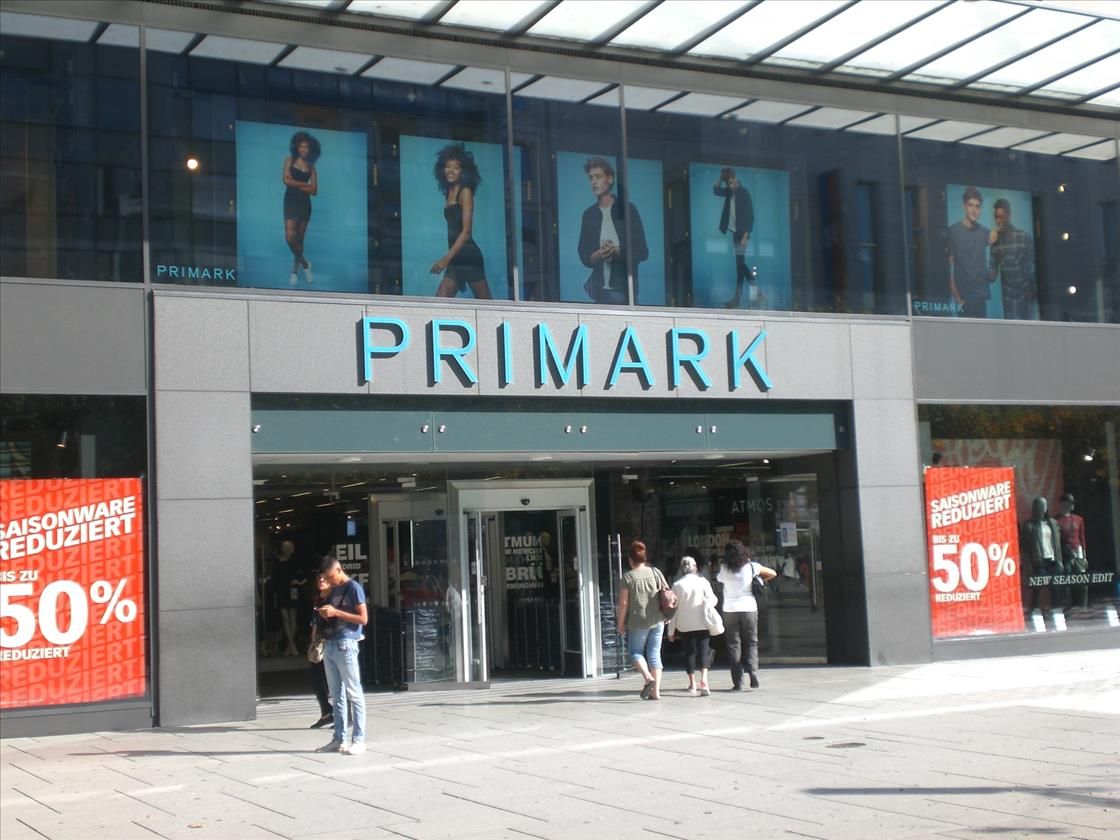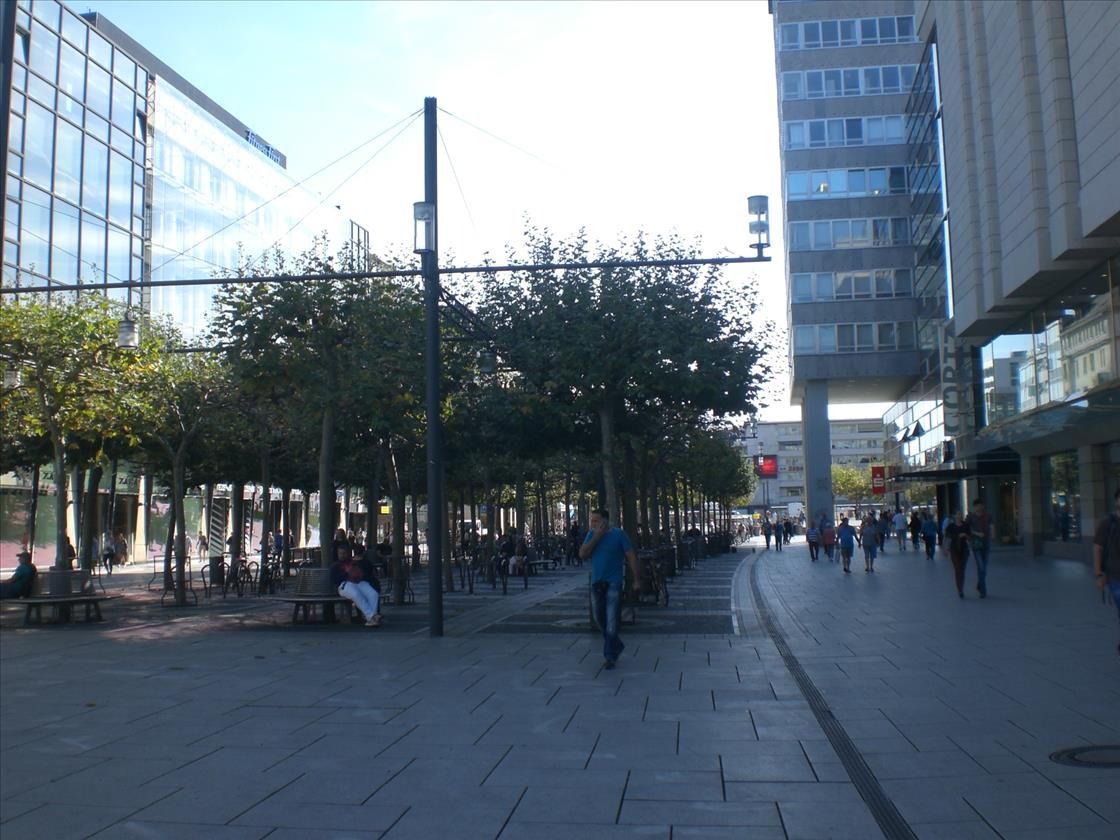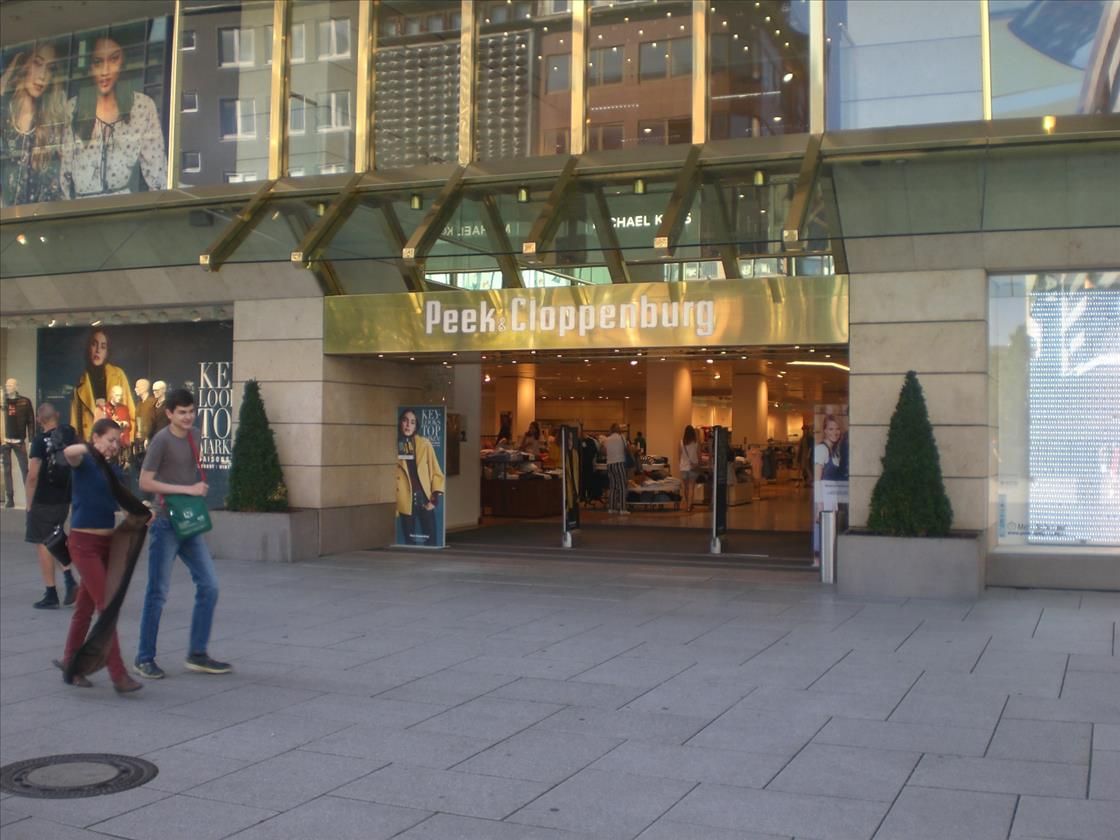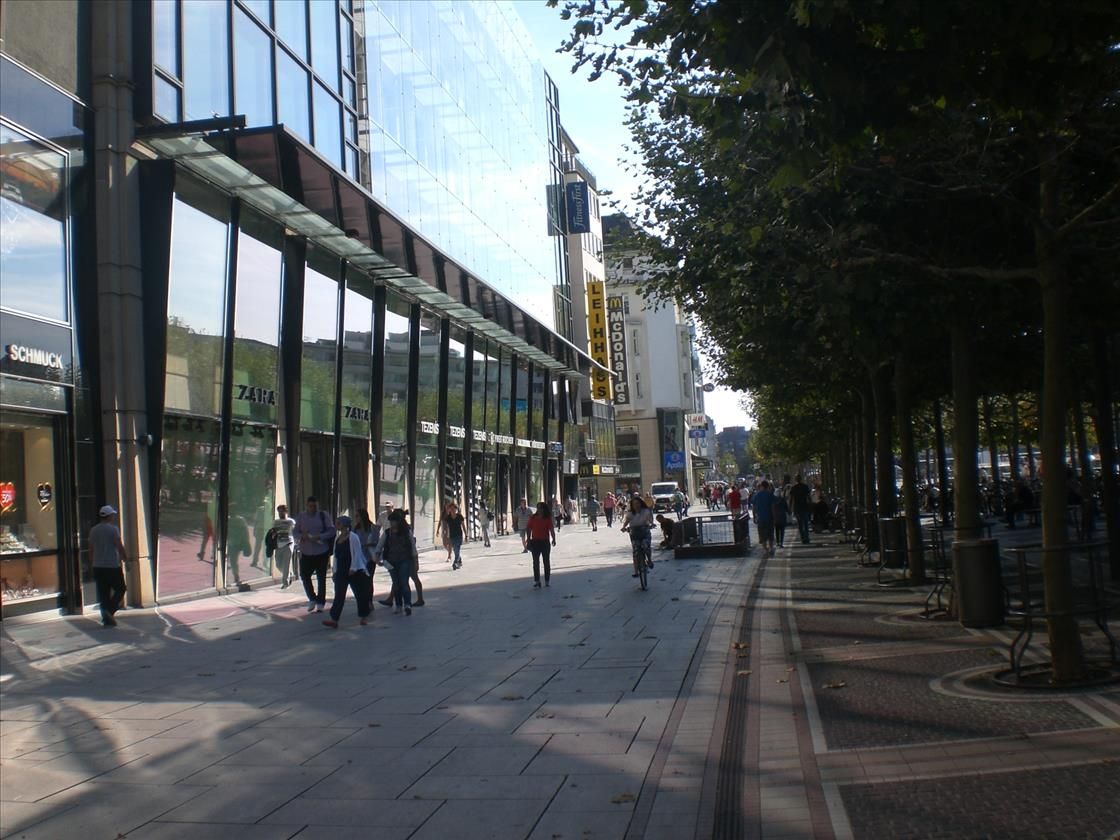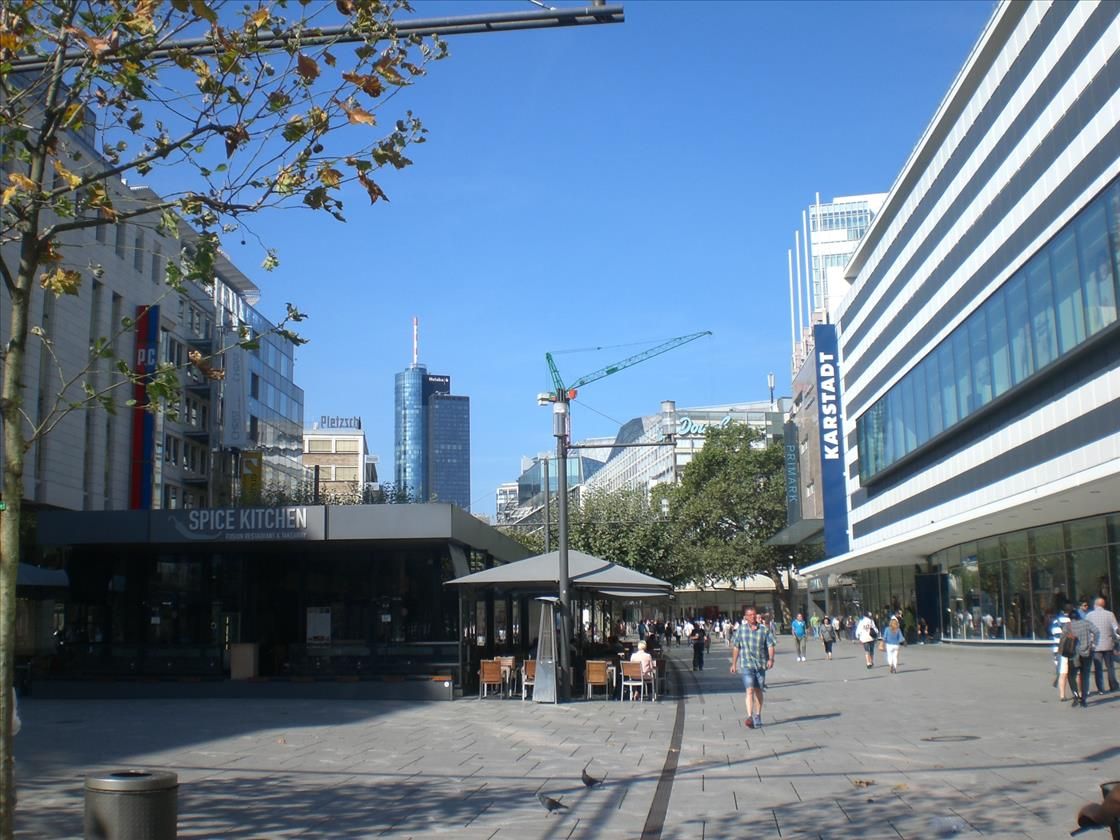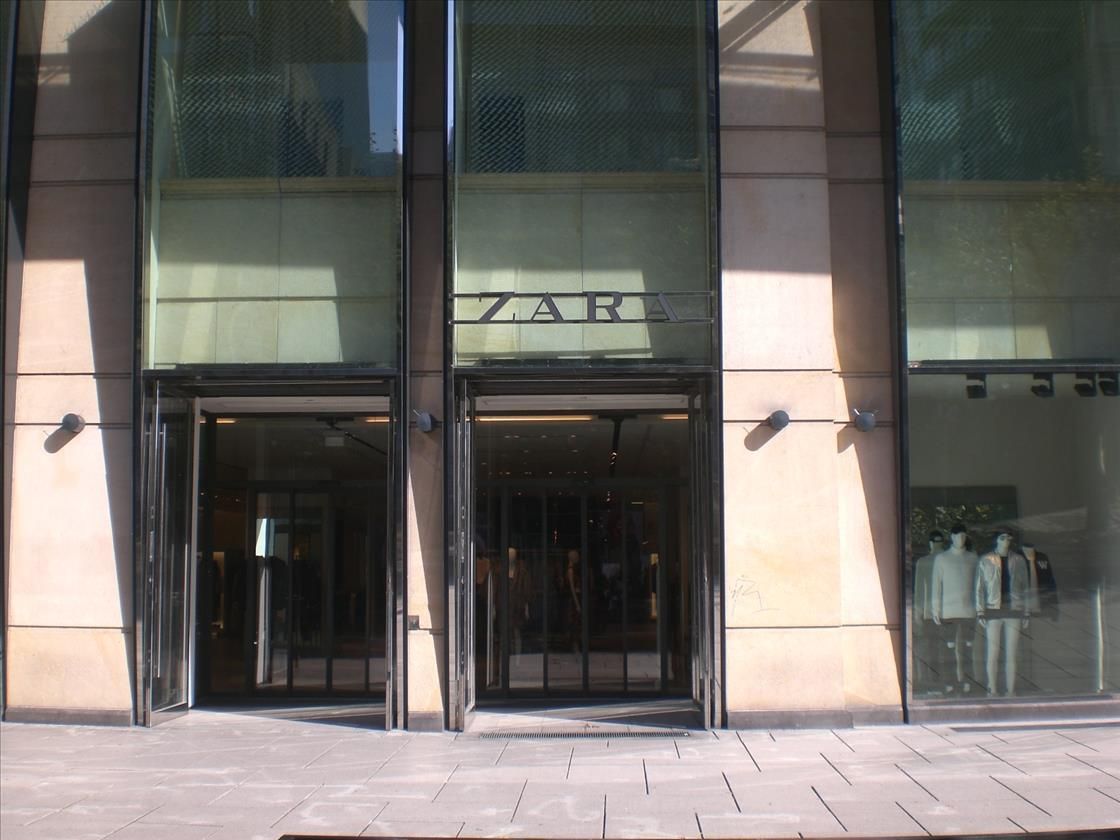 We come to the end of this section, down to Konstablerwache. This is a large open area that nowadays hosts regular markets. Not today though.
This also had a guard house and watch houses but they have been demolished. In fact most of the area was anyway during WWII. There is an underground station here as well which caused most of the square to be rebuilt, enlarged somewhat and quite awful buildings put up. It is also a favourite spot for the out of towners to leave their bikes and catch the train on to wherever they work -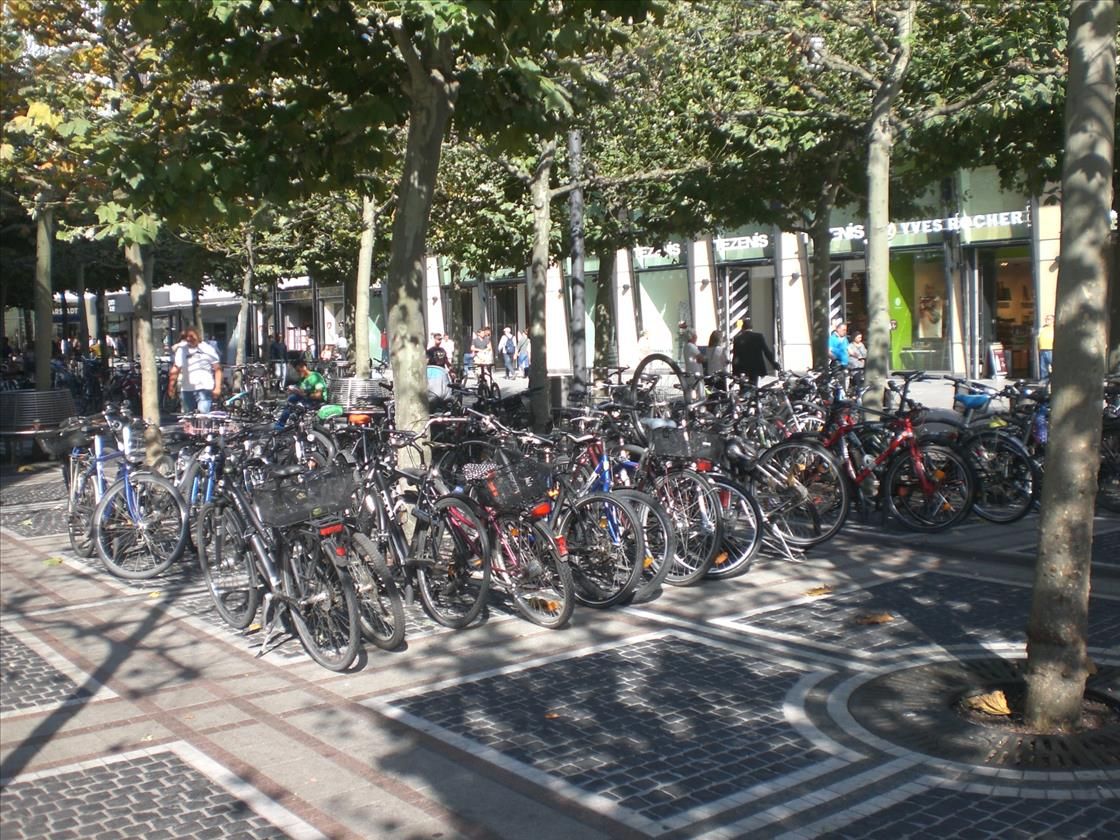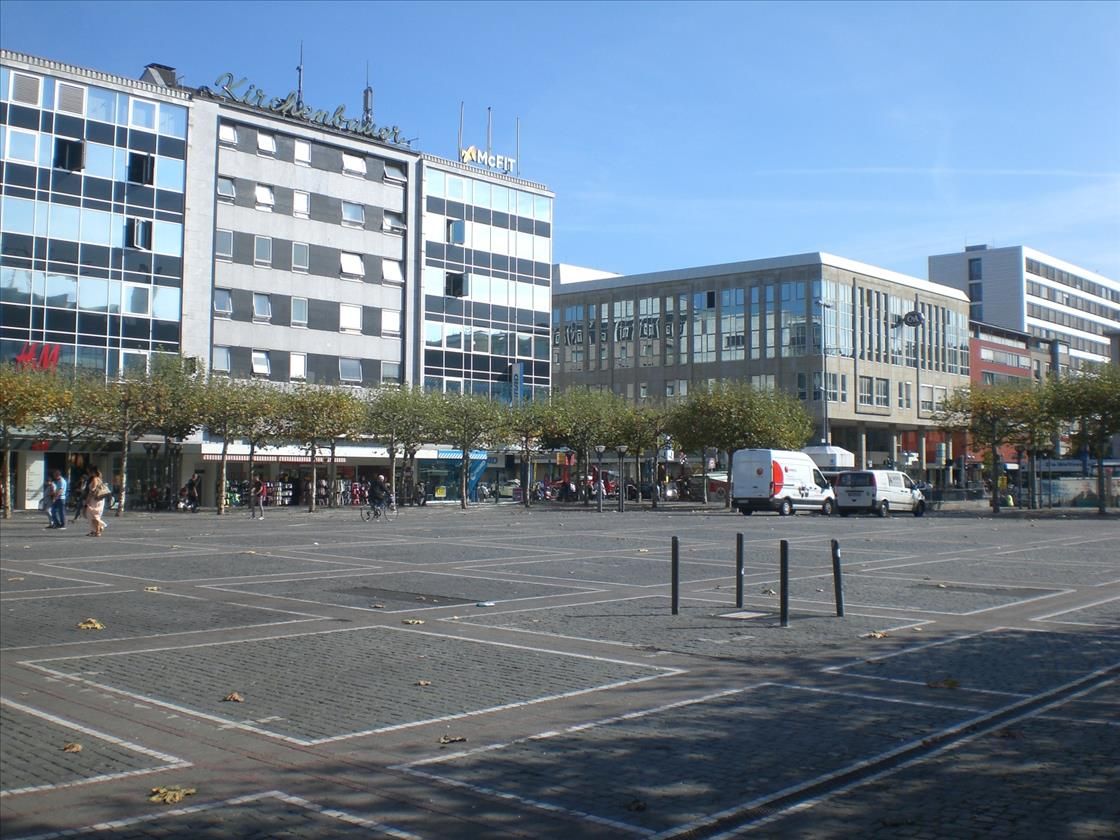 We stop here but the road continues past C and A and past a government office I had to go to today to obtain various official pieces of paper to aid with my new country. Like a Police statement that I've been a good boy -
The last shop, as mentioned at the beginning, is a large electronics/computer place that I frequent, usually to cast envious eyes over the merchandise -
Frankfurt is felt to be a boring city compared to the likes of Berlin. It is famous mainly for the financial areas but there are many places in and near the city that are attractive, though the Zeil isn't the best advert at all. If I have to live back in Germany again I'd have no problems returning to its outskirts.