Post by mossie on Sept 20, 2016 19:04:34 GMT
Yes, I have made yet another visit and returned safe and sound but very weary, too much walking. I was staying at my normal place Ibis Styles Buttes Chaumont and had what is perhaps the best single room.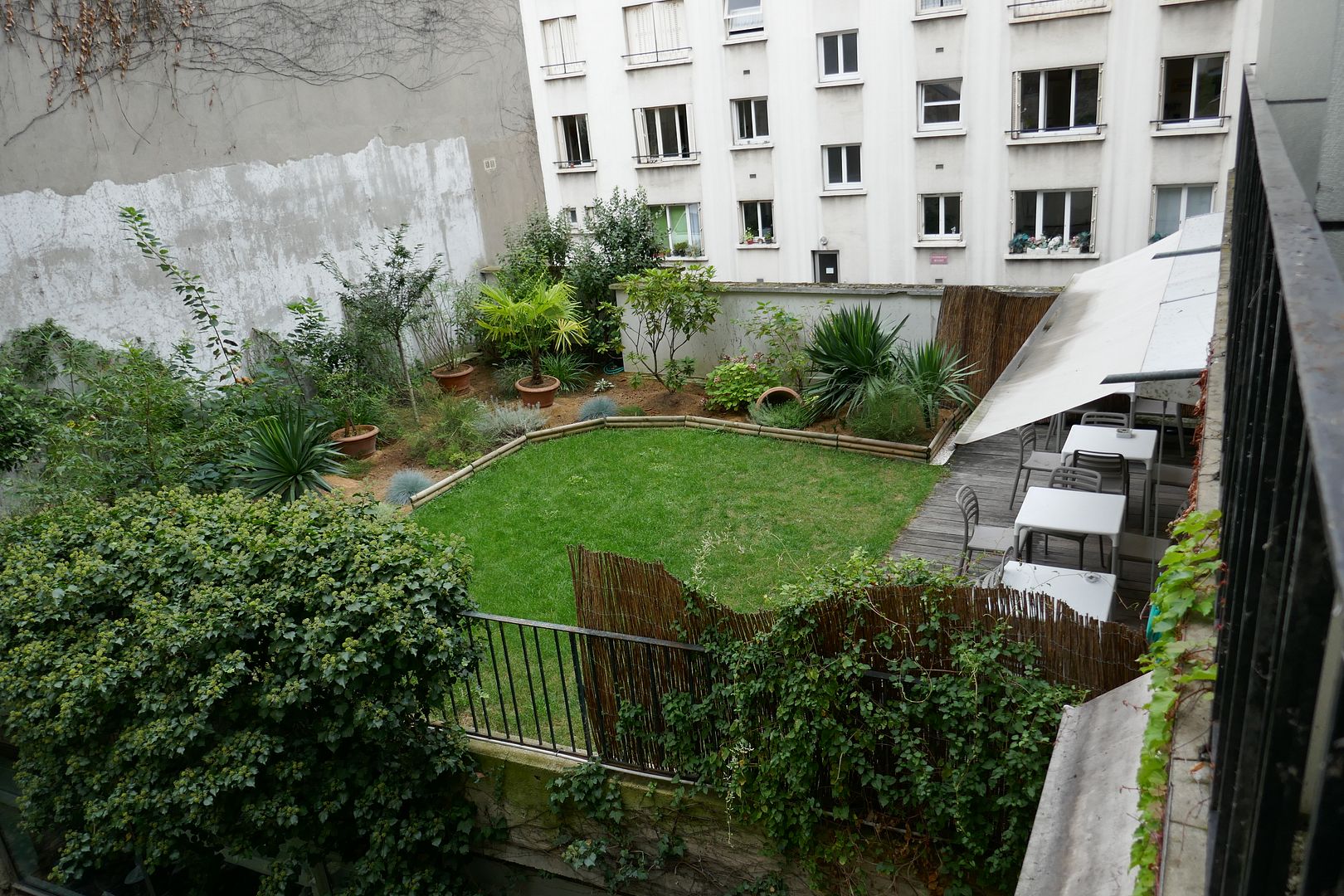 The Ibis people refurbished the little garden which is on the roof of the Restaurant Le Laumiere on the ground floor. The well at the bottome of the shot allows light into the side windows of the restaurant and contains a water feature and a bit of greenery on the far wall to afford a reasonable view for patrons.
But this trip I wanted to do a bit of the Left Bank for a change, and headed for St Sulpice, perhaps the smartest Parisian church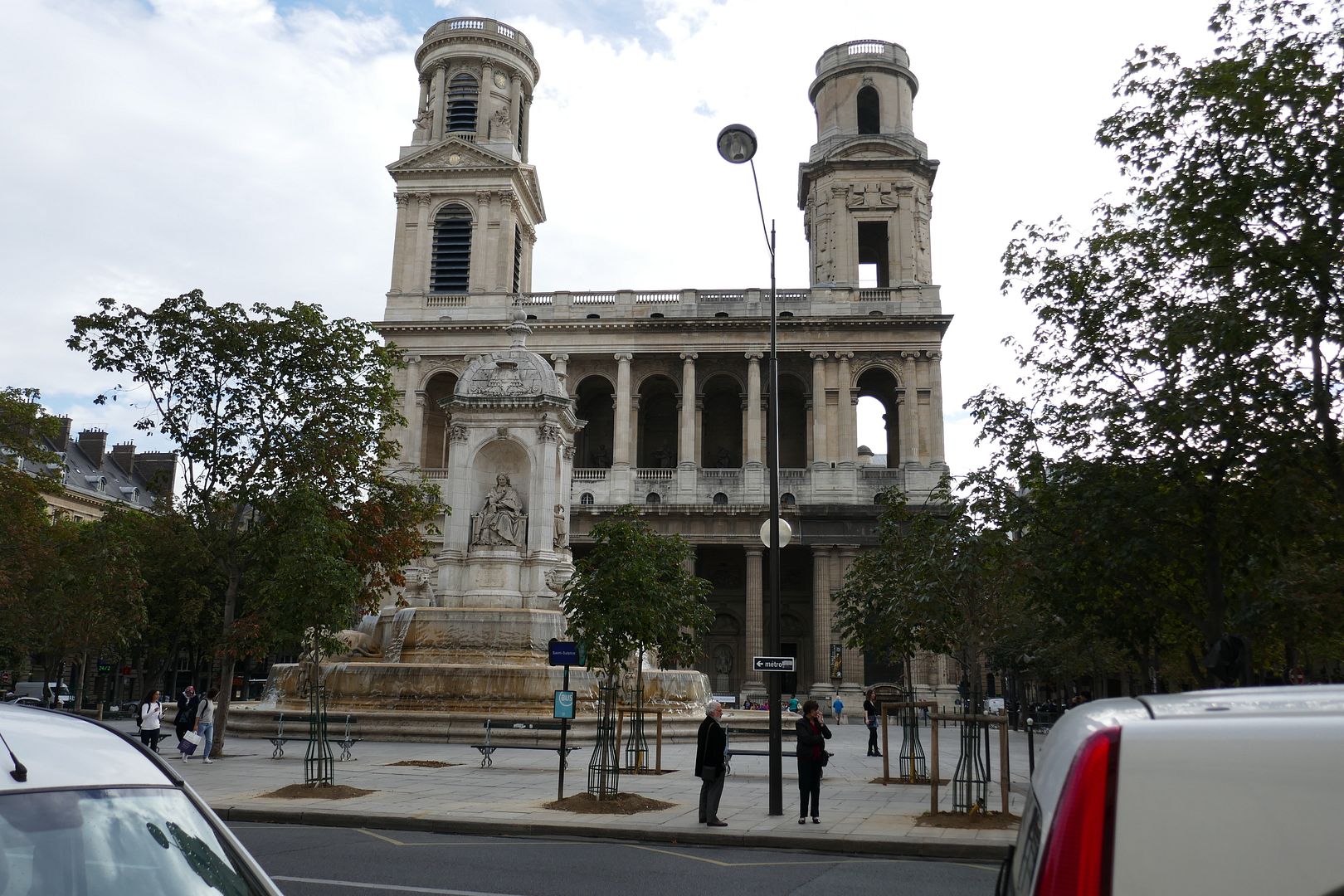 There is a marvellous fountain opposite the entrance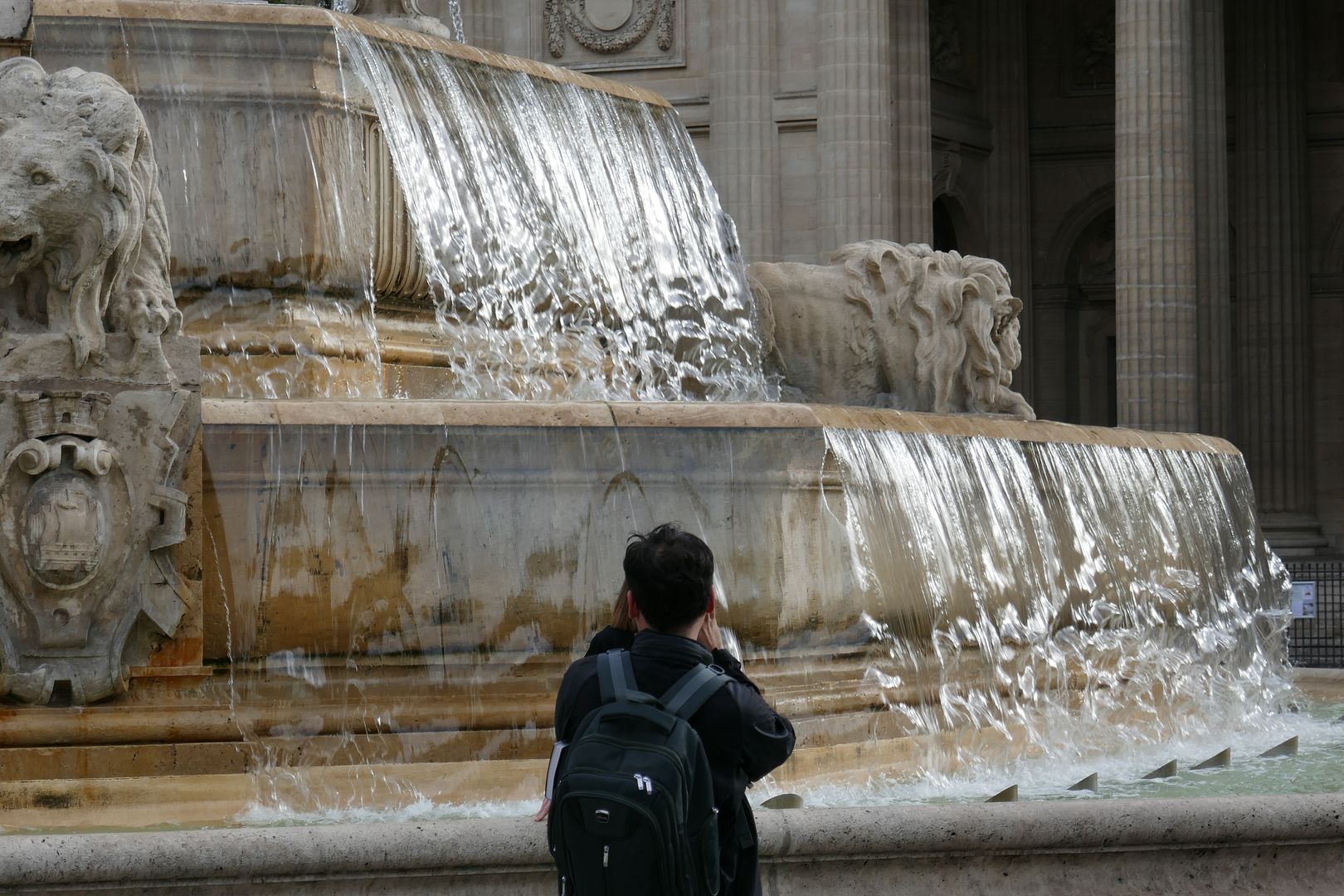 But at the side of the steps up to the entrance a refugee had obviously taken up residence and was advertising his services in front of his belongings, no doubt he was busy near by.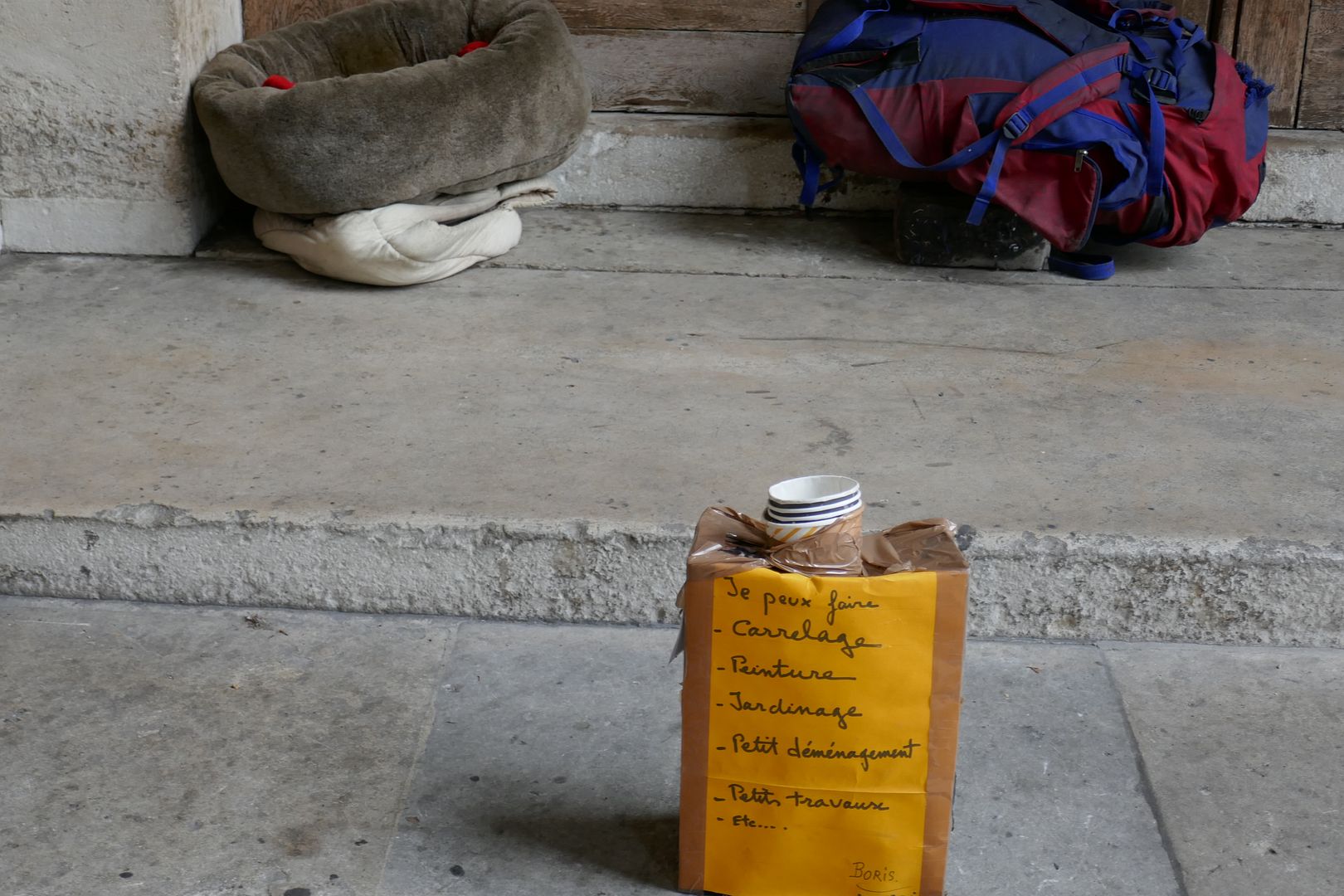 But moving inside the church one is obviously struck by the riches endowed on it. One cannot hear the word of the Lord from a grander place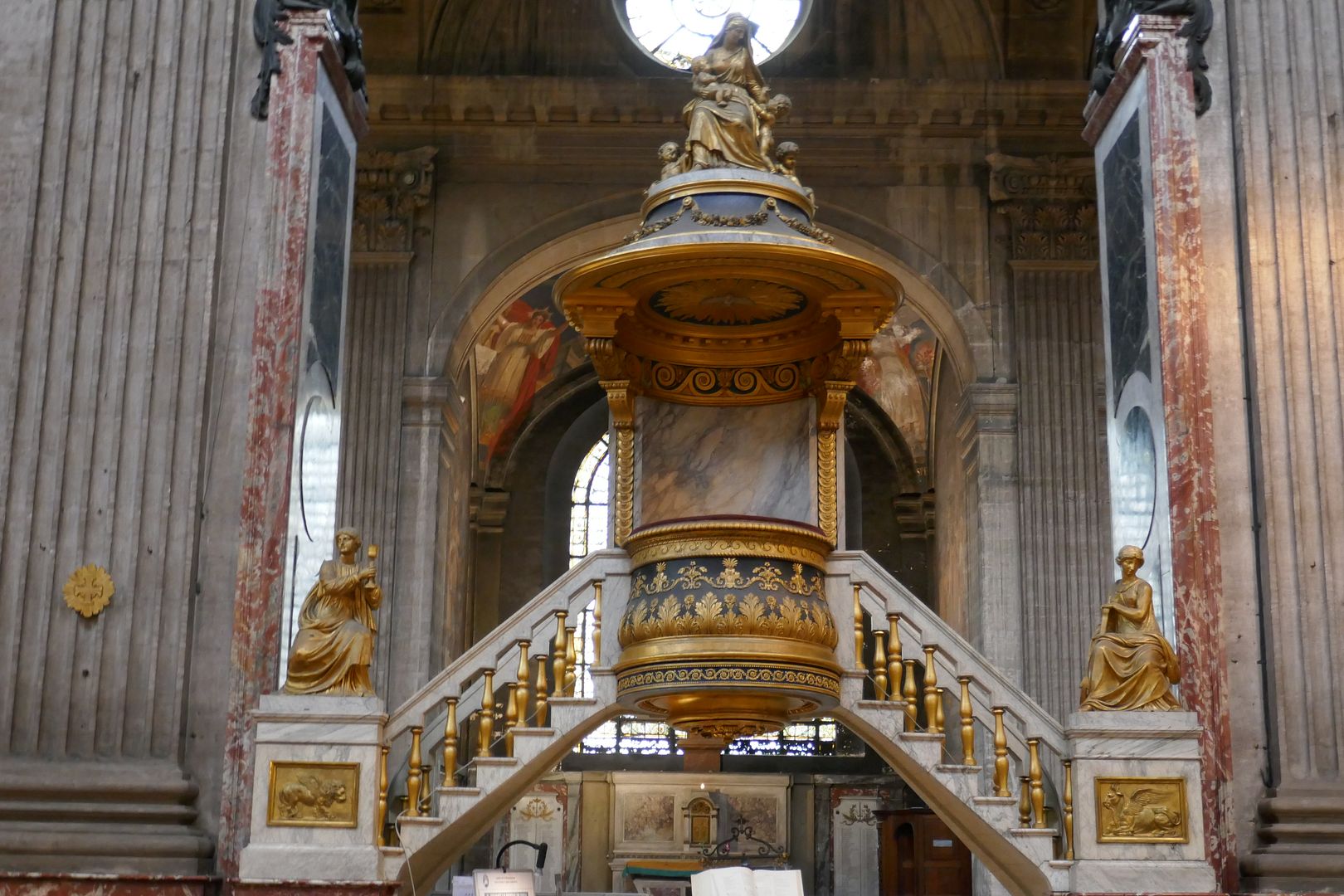 The contrast with this modernistic sculpture of heavens door is striking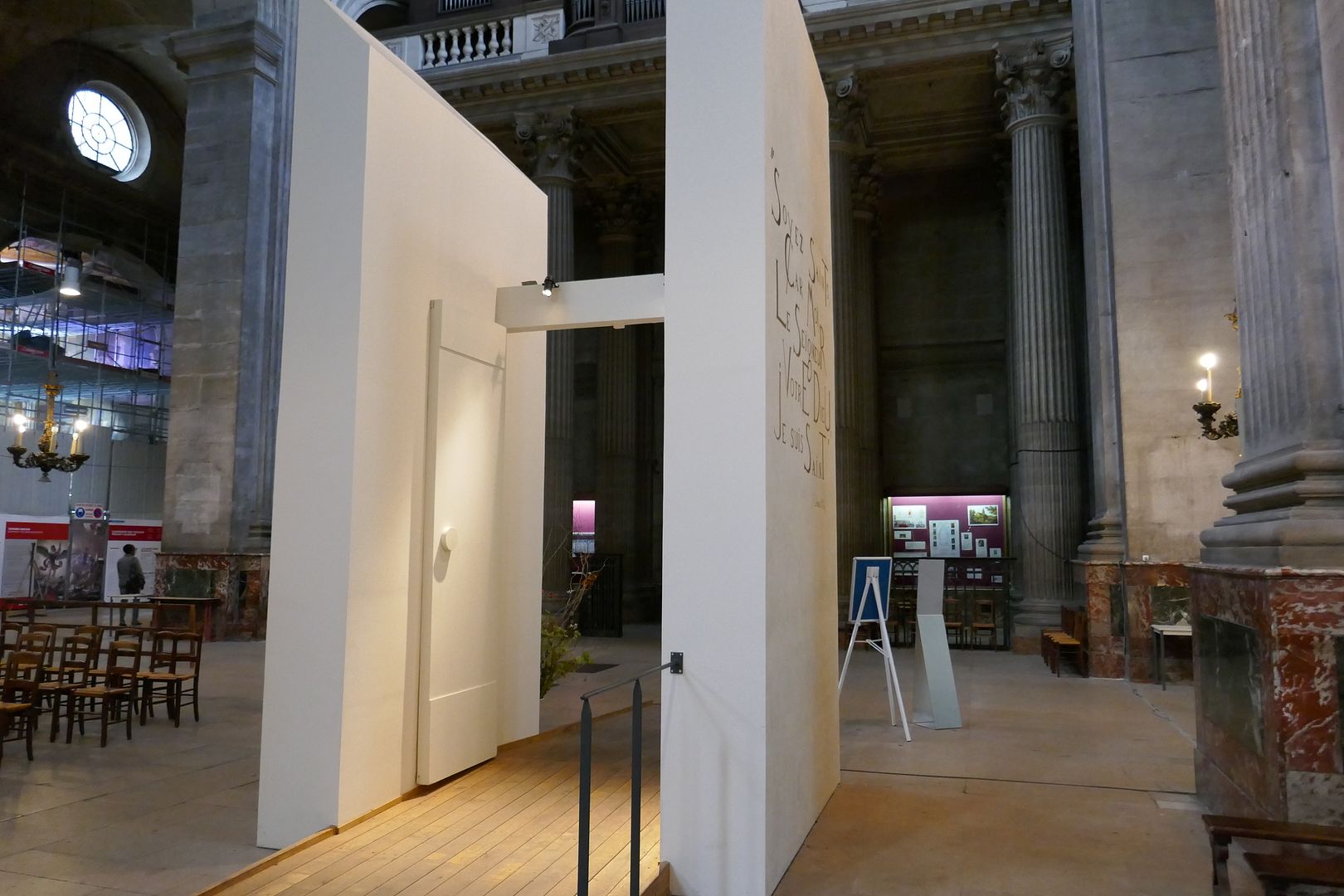 Having explored the church it was coffee time and I found a cafe just outside. Luckily I sat under the big awning on the terrasse as a heavy rain shower passed over. Then continuing to explore the area immediately came upon another fancy piece of modernism. Had the shower been that heavy ?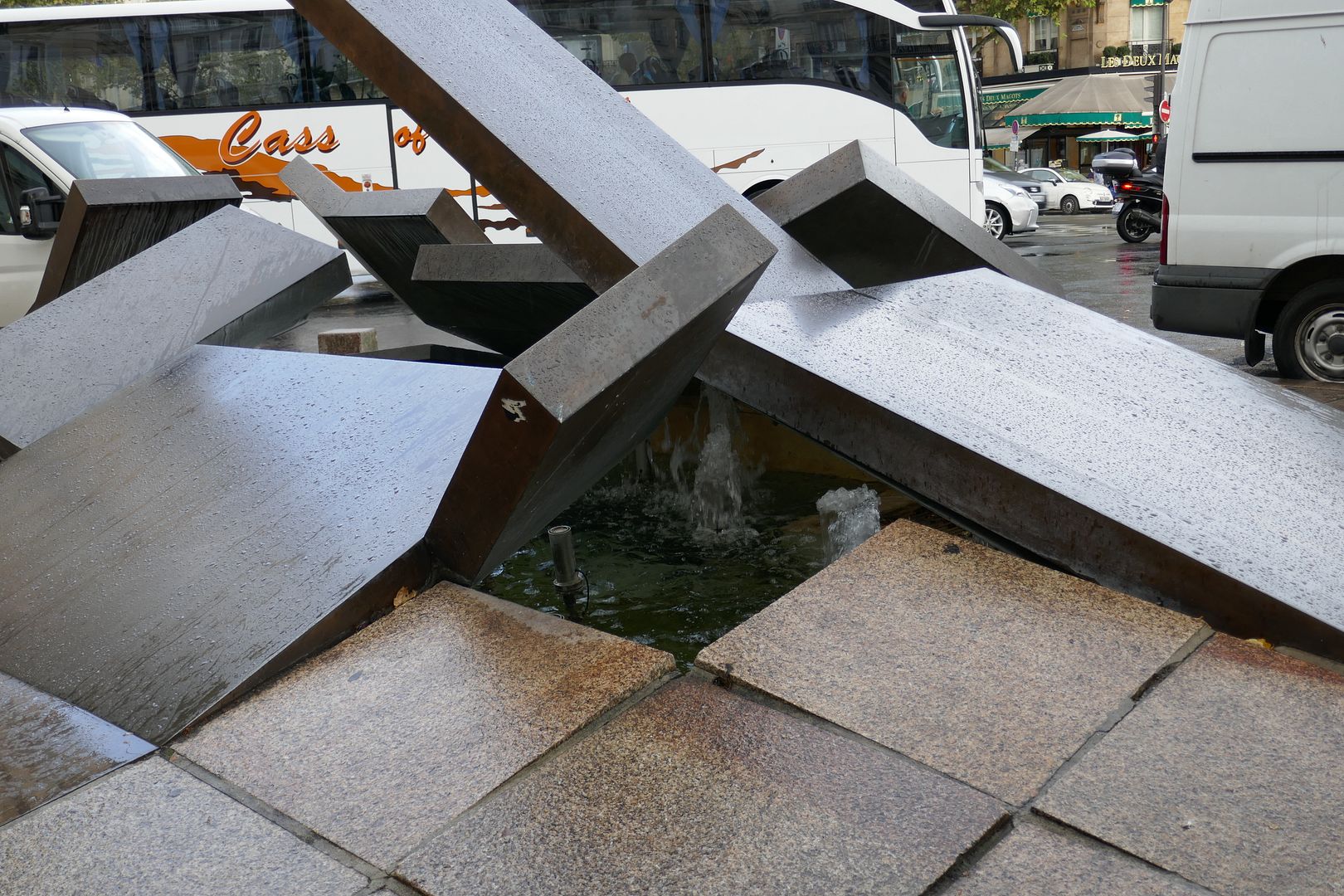 This is right across from the famous Deux Magots, does that really mean two dog ends?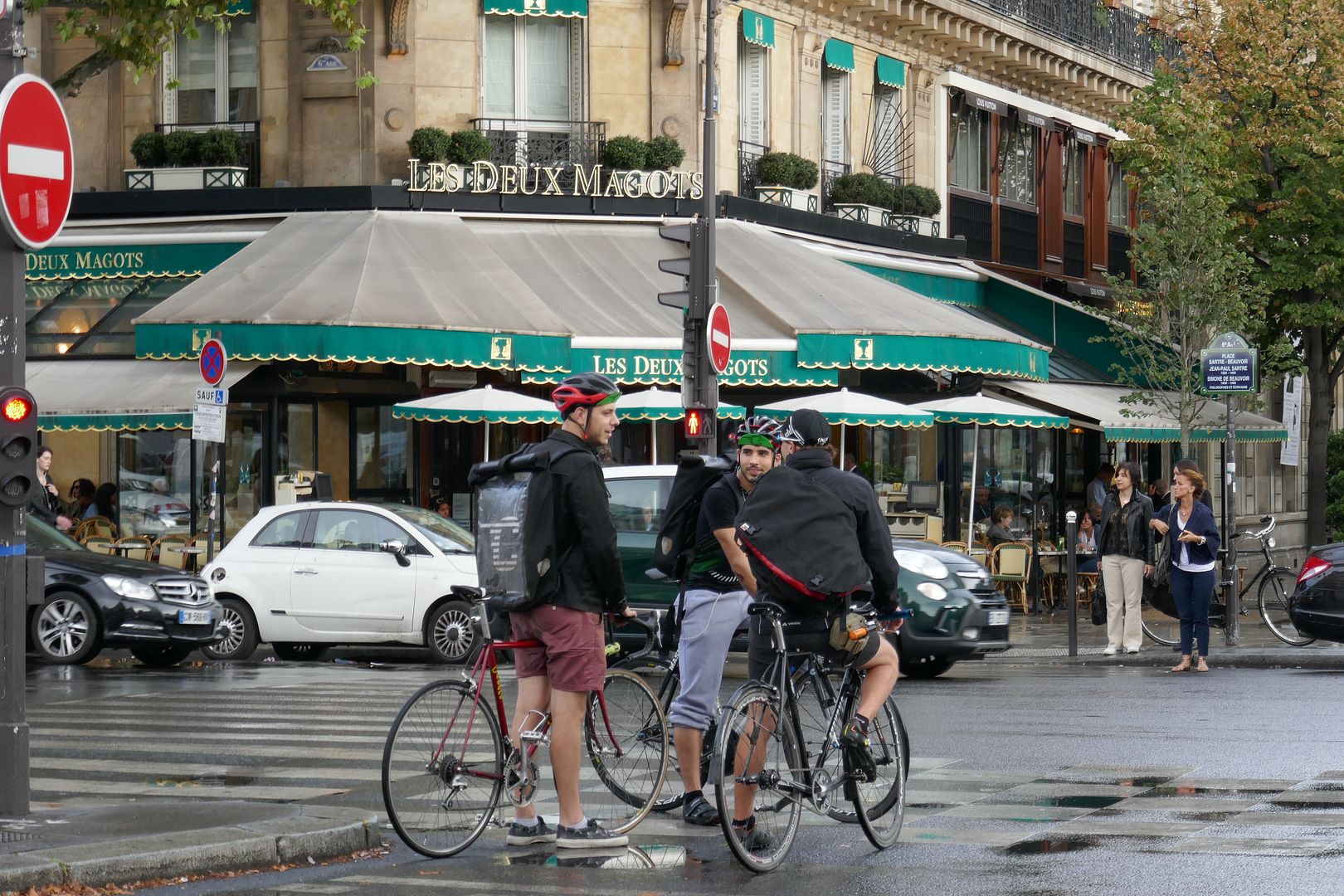 I had a quick look in the church of St Germain de Pres, but it is being done up and seemed poor and plain. Leaving it I found this charming artist with her back to the church, sketching the surroundings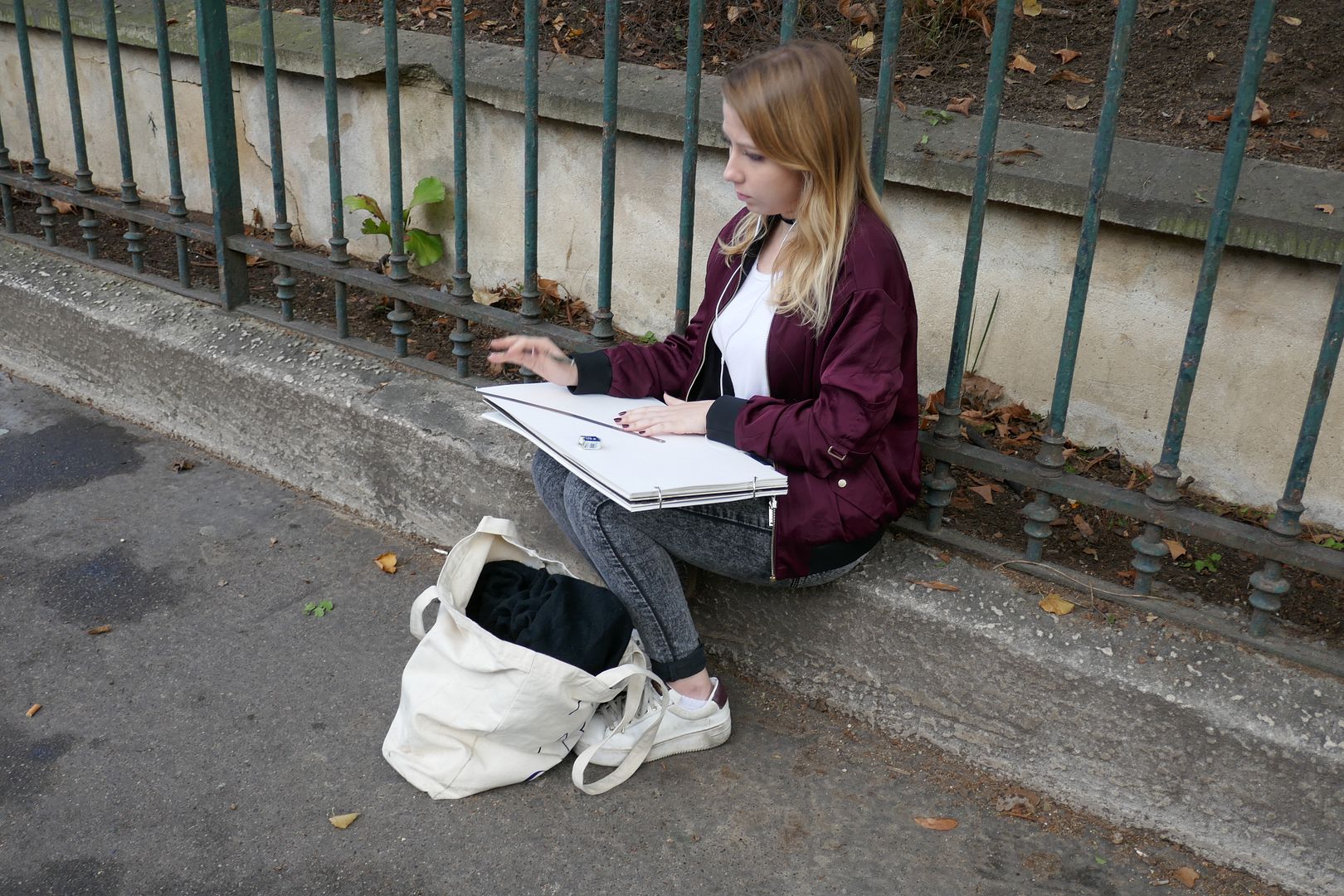 Wandering towards the river spotted this little car, in which one can have a personalised sightseeing tour.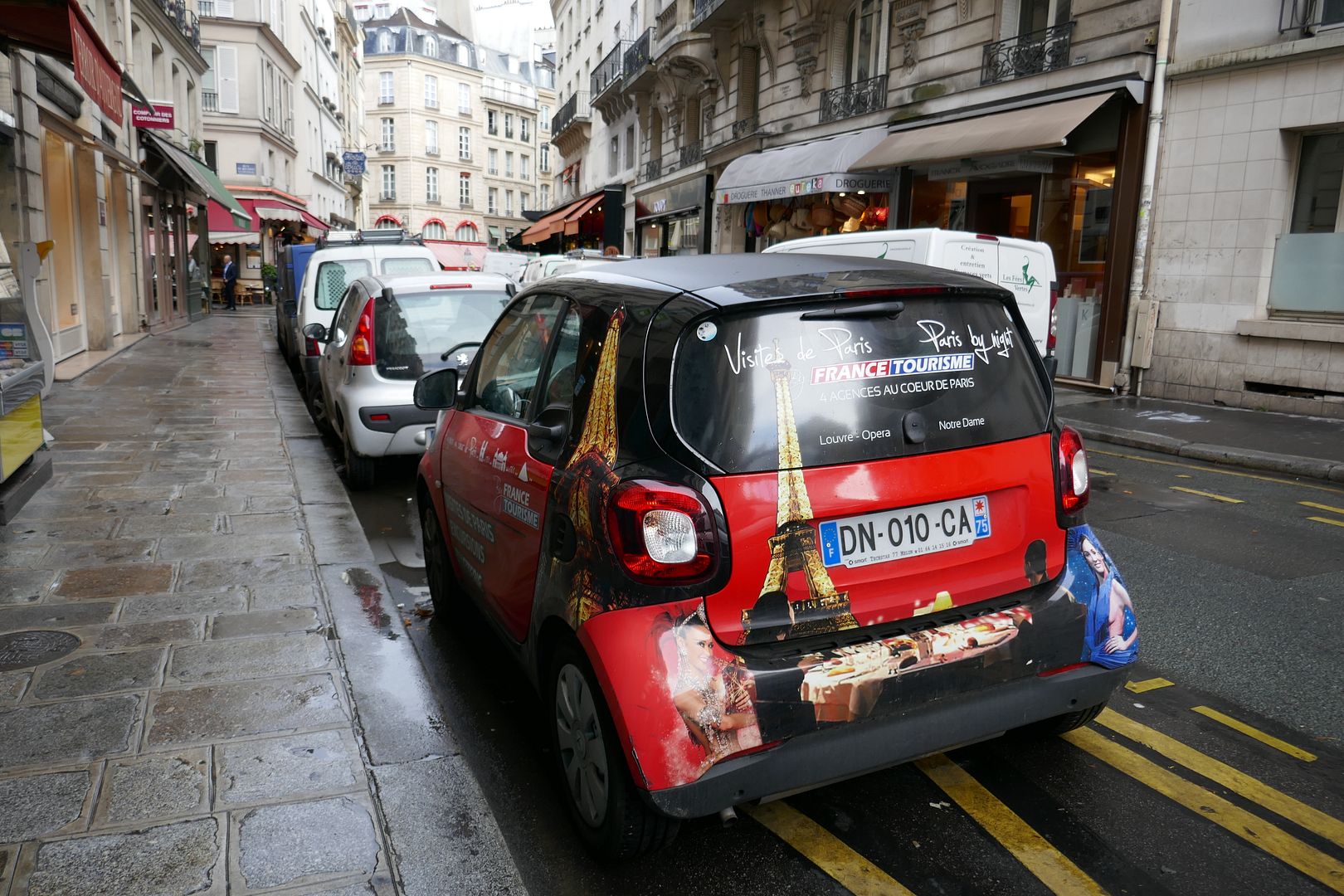 and some exotic shops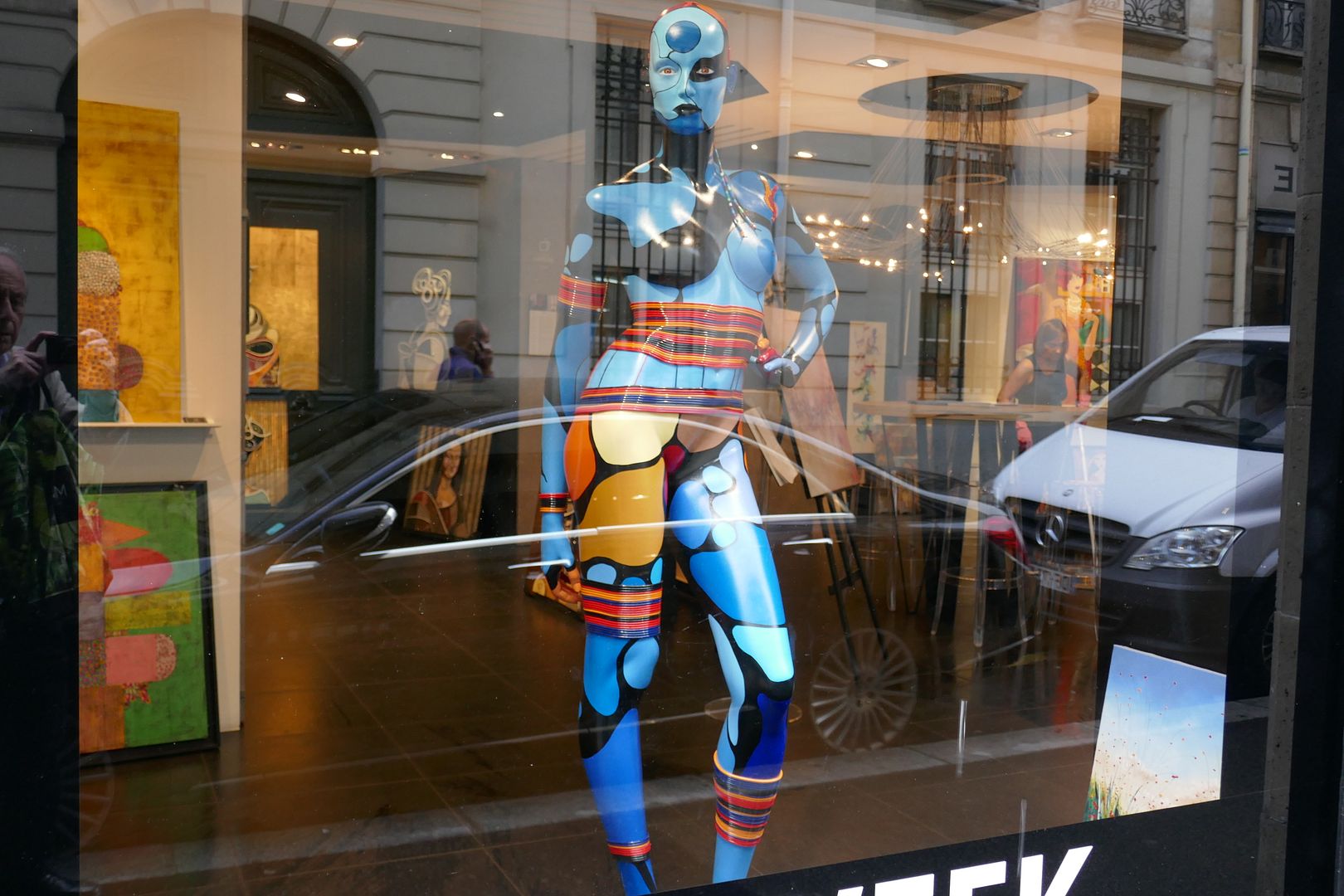 Some pretty little frogs adorned a courtyard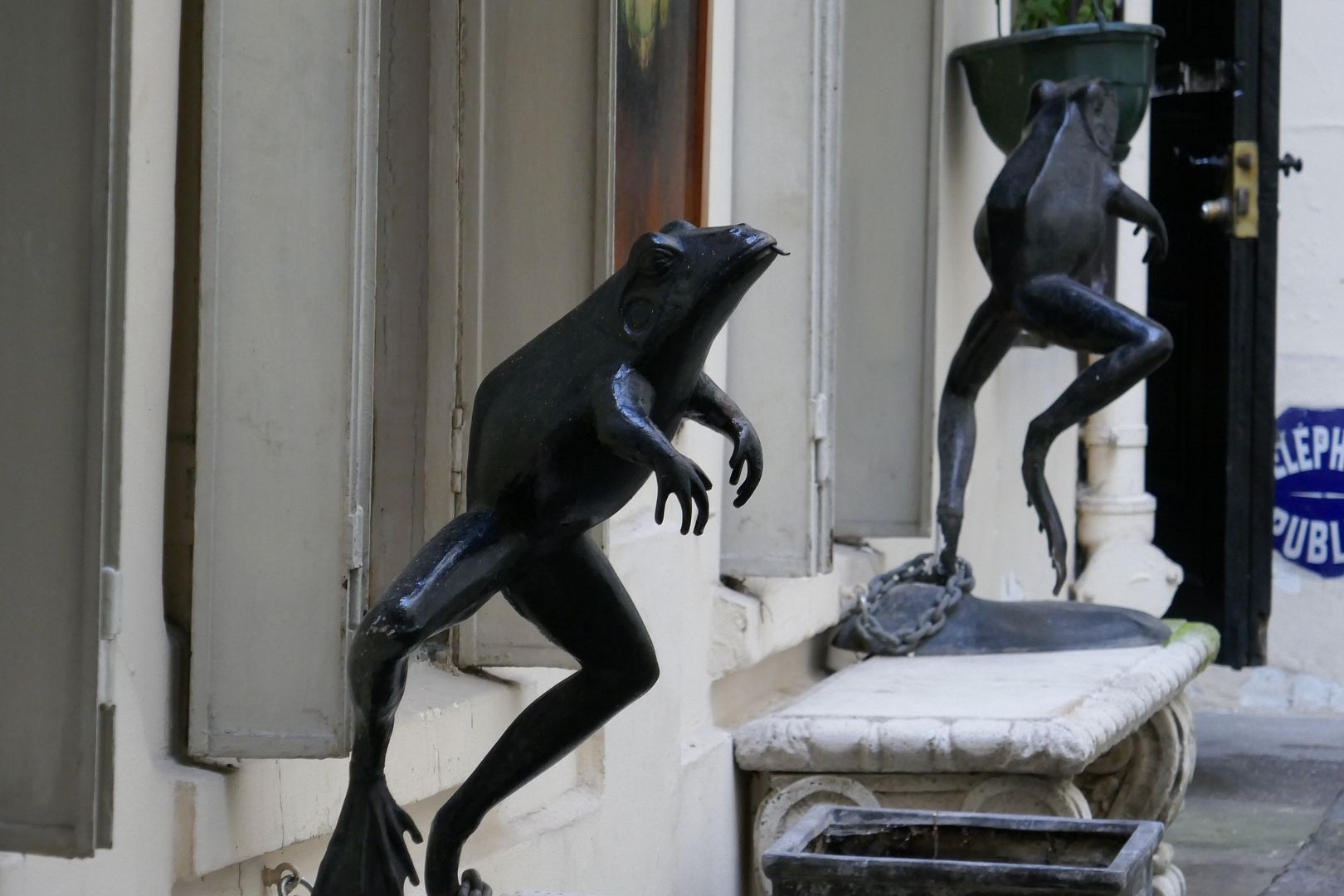 But I was heading for my lunch back in the Marais and crossed the Seine at the end of Notre Dame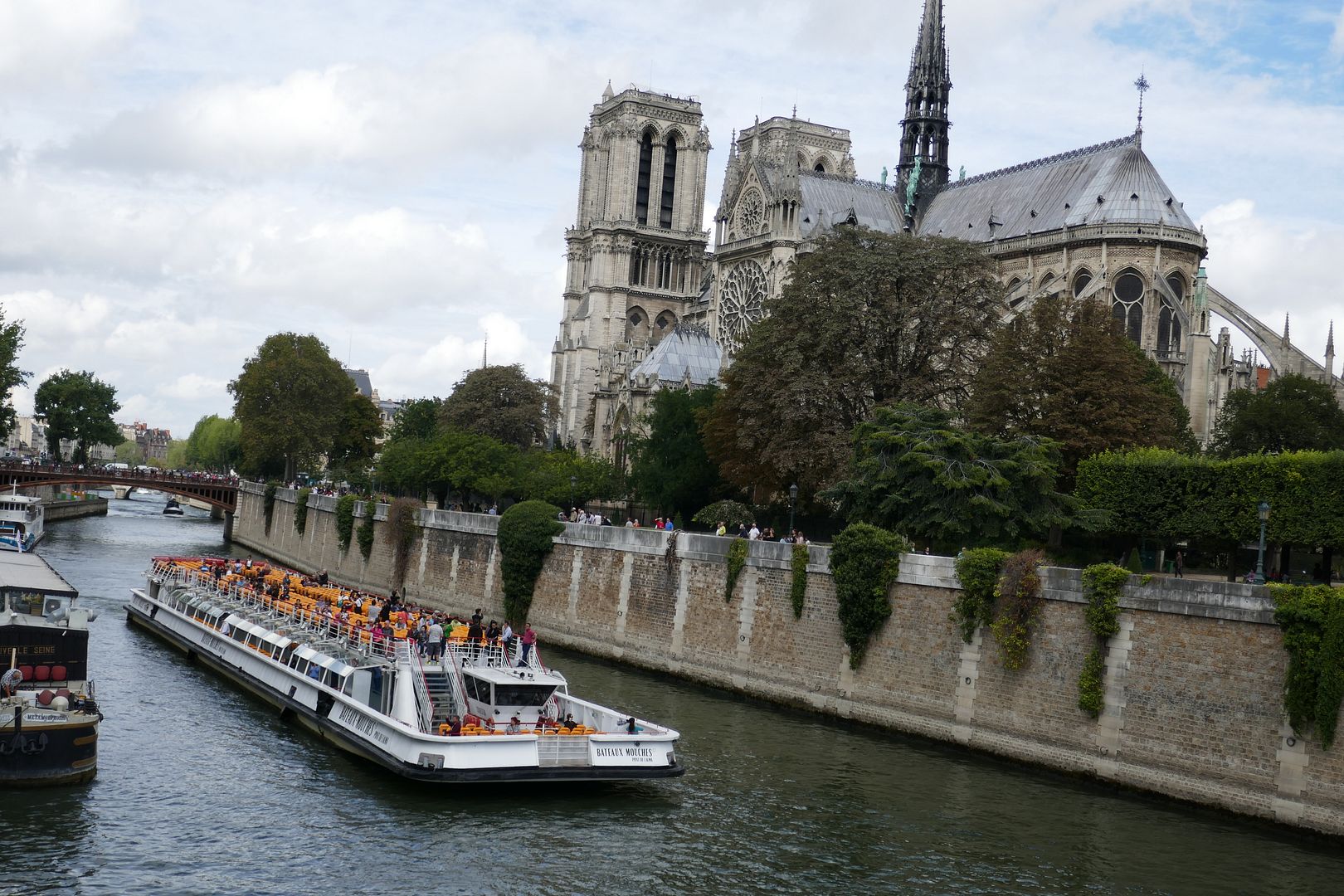 I took the opportunity to sit in the gardens at the end of the Island and take in the views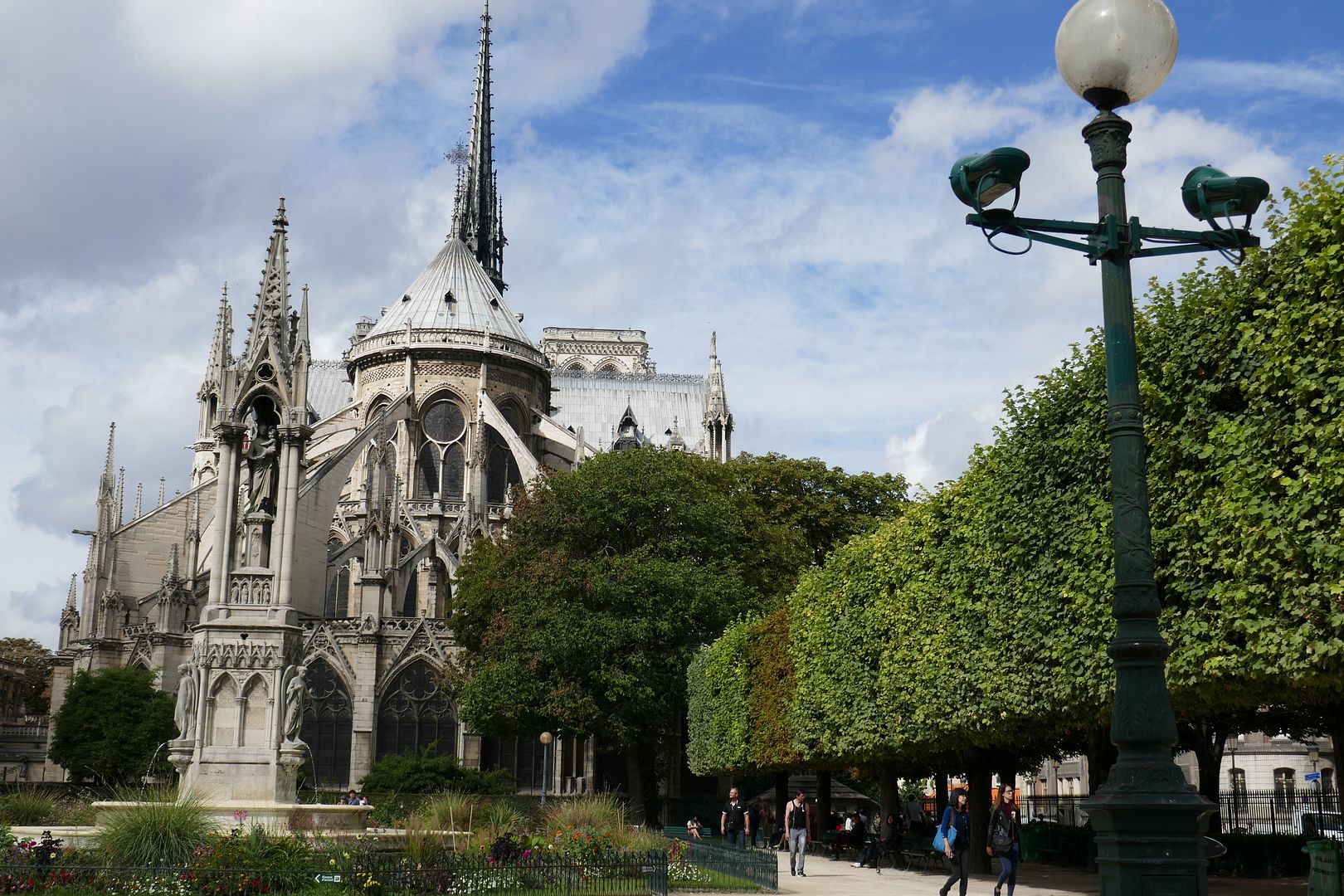 As we might unkindly say "Nice arse, shame about the face", sorry, I can't help being taken by a good figure.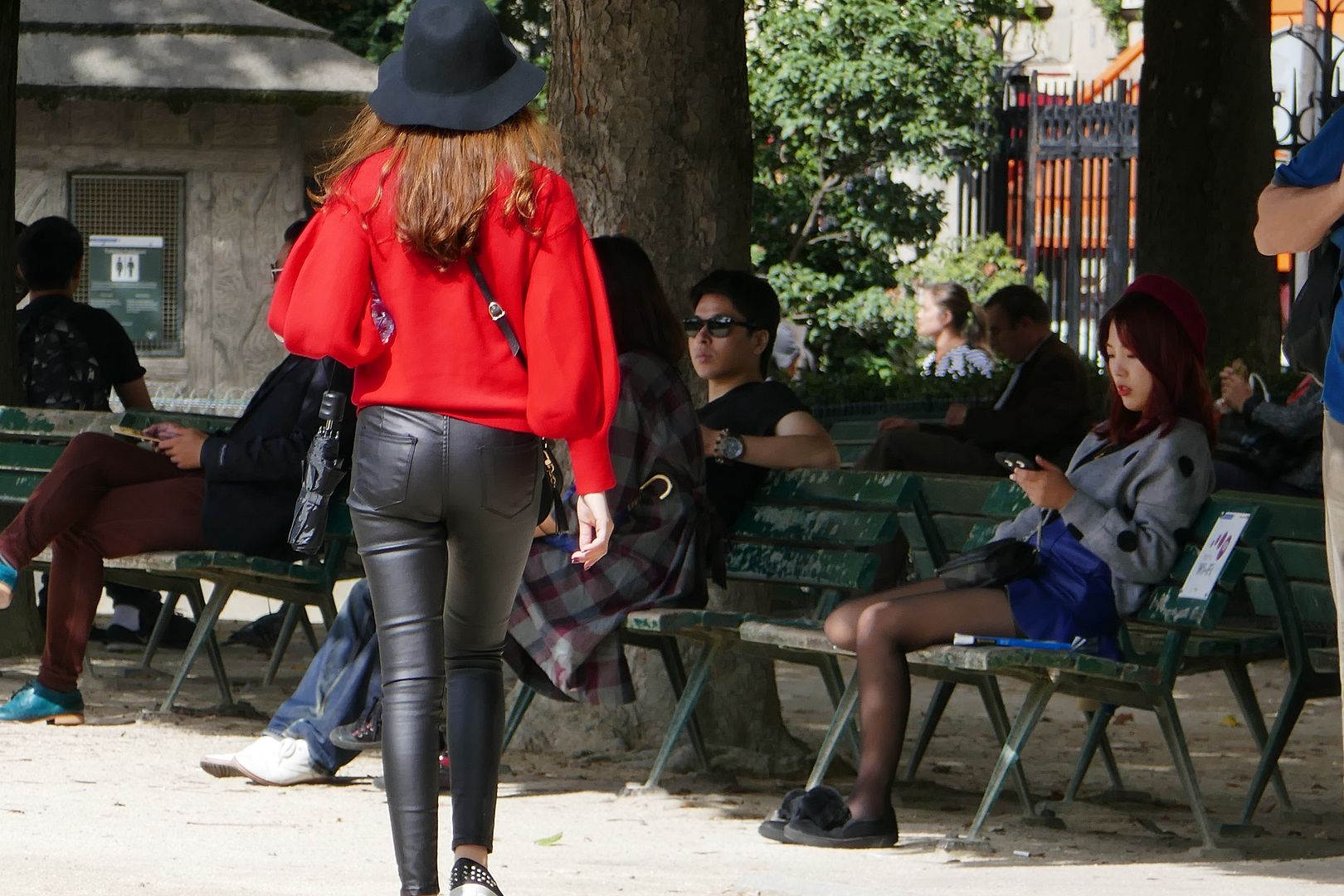 Graffiti is everywhere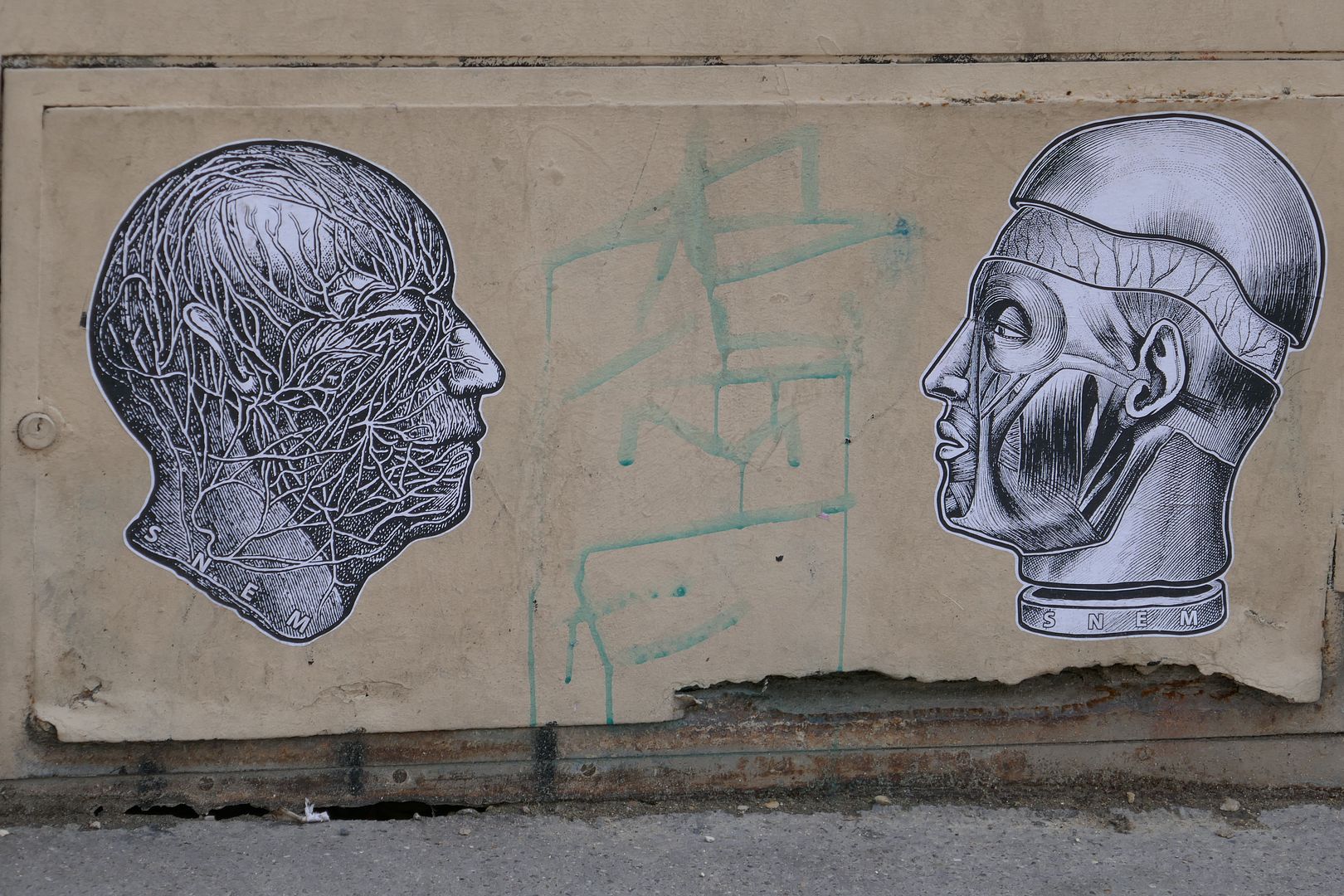 I'll give it a rest now and bore you with some more later