Post by onlyMark on Apr 27, 2017 14:36:12 GMT
The plan was good and well ...... errr.... planned. The preparations were comprehensive and thorough. The initial execution was disciplined and orderly. The weather was favourable and the unexpected was expected. Until the wheel came off.
Not literally, but nearly. A circular thing anyway.
I'll come to that in a bit though.
South Luangwa National Park in the north east of Zambia is lauded as one of the best parks in Africa, nay, the World. In fact, the Universe. I can't put my finger on any outside the solar system for now mind, but I think you get the idea.
Unfortunately door to door, or more accurately, door to gate, is 700km from me. I could fly there in just over an hour (about $320 return) and be then just half an hour from the gate, but what is the fun in that? Plus then I'd be without transport and have to rely on game drives from a lodge, at some exorbitant rate. Remind me to give you some examples. I like to be flexible and beholding to no man, so as I can spend ten hours driving yet only half an hour sitting on a plane until my arse gets fidgety, also me plus a 4wd is symbiotic, so there was no contest.
Me pack car. Me go. All very Neanderthal in a way.
A few hours after setting off I crossed the Luangwa River. It is one of the major rivers in Zambia but not really so in Africa as a whole. It is about 750km long and this crossing is about 90km from its end where it joins the mighty Zambezi. I'll cross over it again but many, many hundreds of kilometres later as I go into the park. Also it runs at the side of the camp I was at. You'll see in a minute. The photo is from some distance away because, as expected, photos of the bridge are frowned upon by the police at the checkpoints –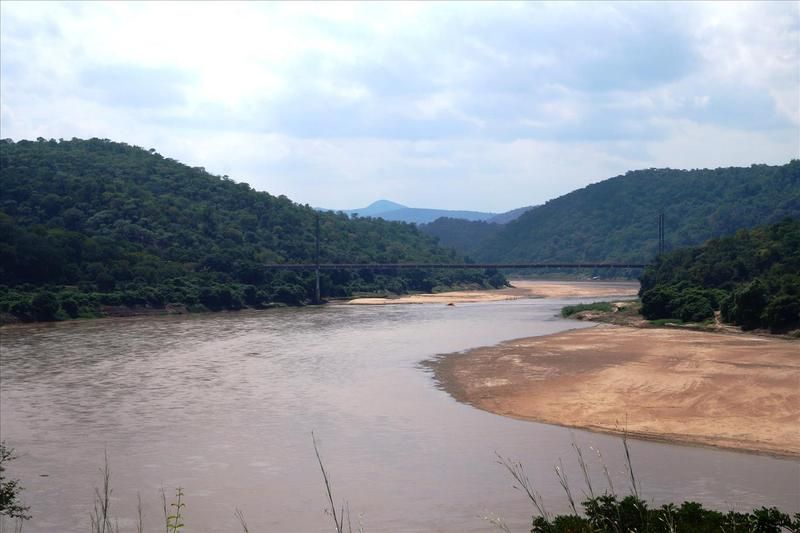 One thing about driving rather than flying is I get to see things I've never seen before. Or at least not in this context.
One is a speed limit sign denoting 120km/h. It is the first I've ever seen in the country and it is there because the road has been upgraded due to money from the EU –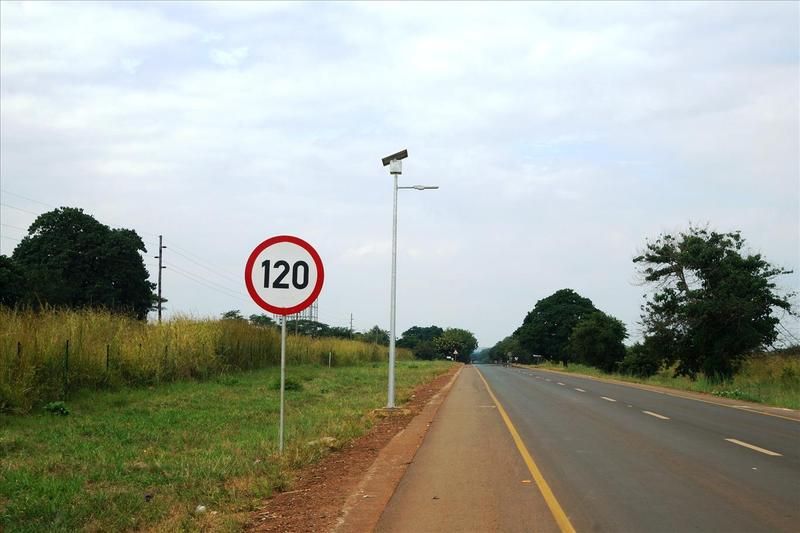 In the background you can see one of these. A solar powered street light. Damn good idea. Not seen these either –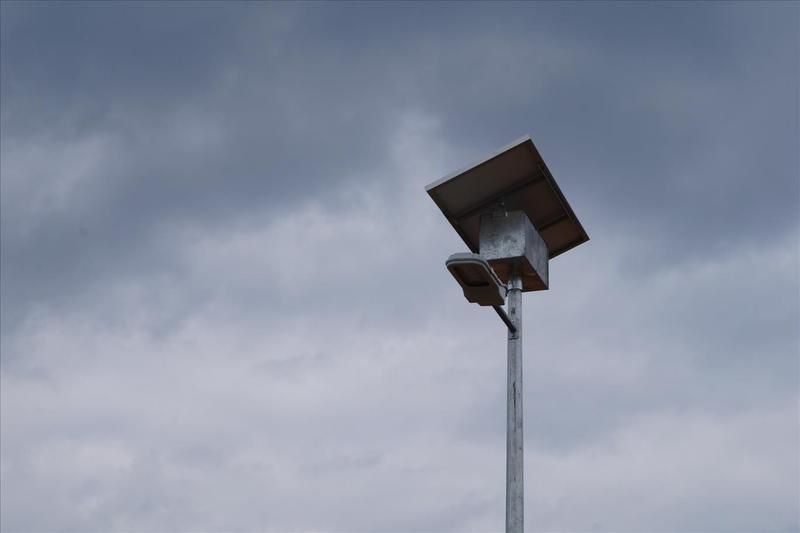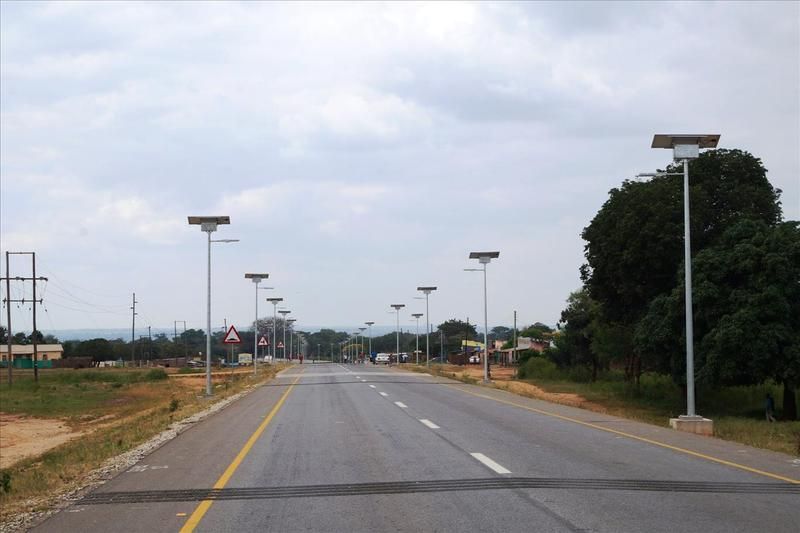 I show you all the thrilling, exciting things, huh!