Post by mossie on Feb 2, 2018 20:02:28 GMT
I took a walk recently along the old dock area which I have shown before. 80% of the area has been re-developed into yuppie flats and our so called university, I suppose the best thing I can say about it is that it is 100% tidier and cleaner that it was when I first knew it. To access it I had to walk down a little street to the waters edge, this street used to run past the premises of Fisons, a leading supplier of fertiliser. This grew up from the discovery a few miles away of substantial deposits of fossilised dinosaur shit, which Mr Fison was able to process into a very good fertiliser, which was sold far and wide, not only to local farmers, but also exported to other parts of the country and farther afield via barges from the dock, which the factory adjoined. The street is named "Coprolite Street" to give the raw material its polite name.
Not a good introduction, but a part of the docks history and as I walked along what had been Cliff Quay I was looking for the site of the old Gasworks. beside this used to stand the mixing plant where the quaintly named firm of Crow Catchpole produced tarmacadam, using the tar which was a waste byproduct of the gasworks. This was taken over by the conglomerate Tarmac Ltd, out of which sprung the even bigger Carillion, subject of another corporate collapse, after enriching the usual suspects. Here, when I began my road surfacing career, was where I often came as the firm I worked for bought a lot of their product.
Now this cafe is really serving the students in the university accommodation block which is built over it, I like the exhortation to the students.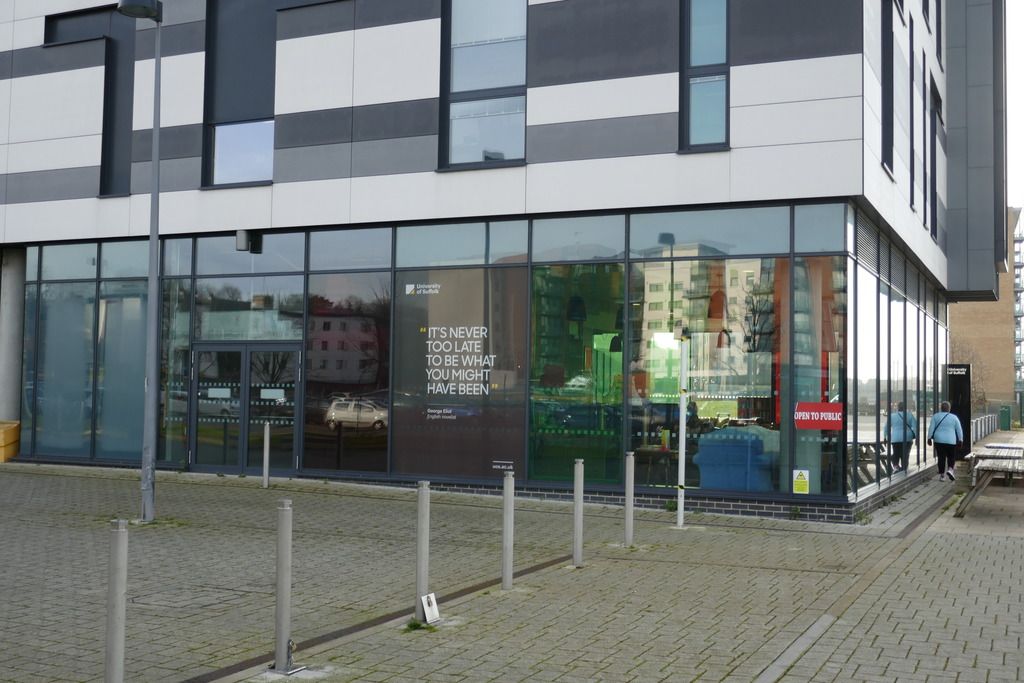 Just further back is this decoration below blocks of the boring flats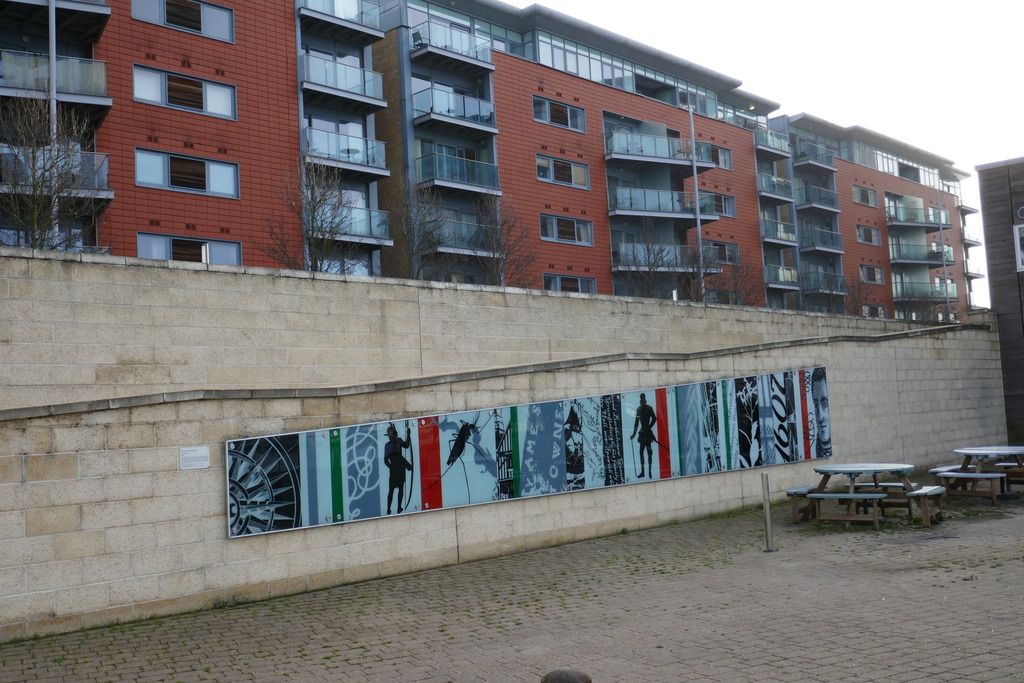 In the dock these two look as if they need bigger cans of paint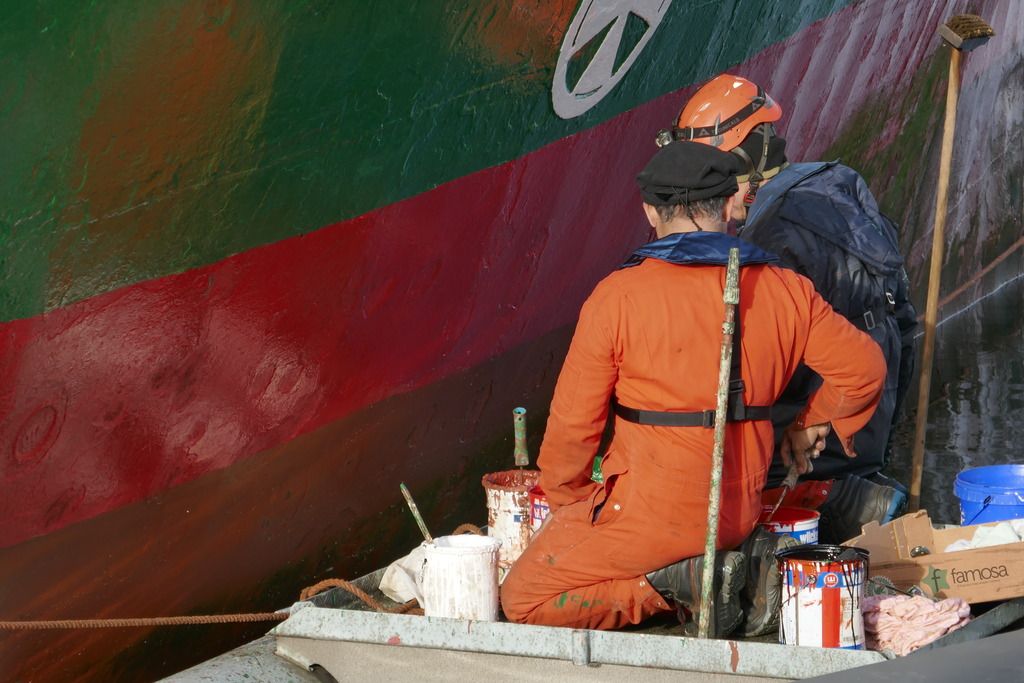 While close by some unlucky person had set up camp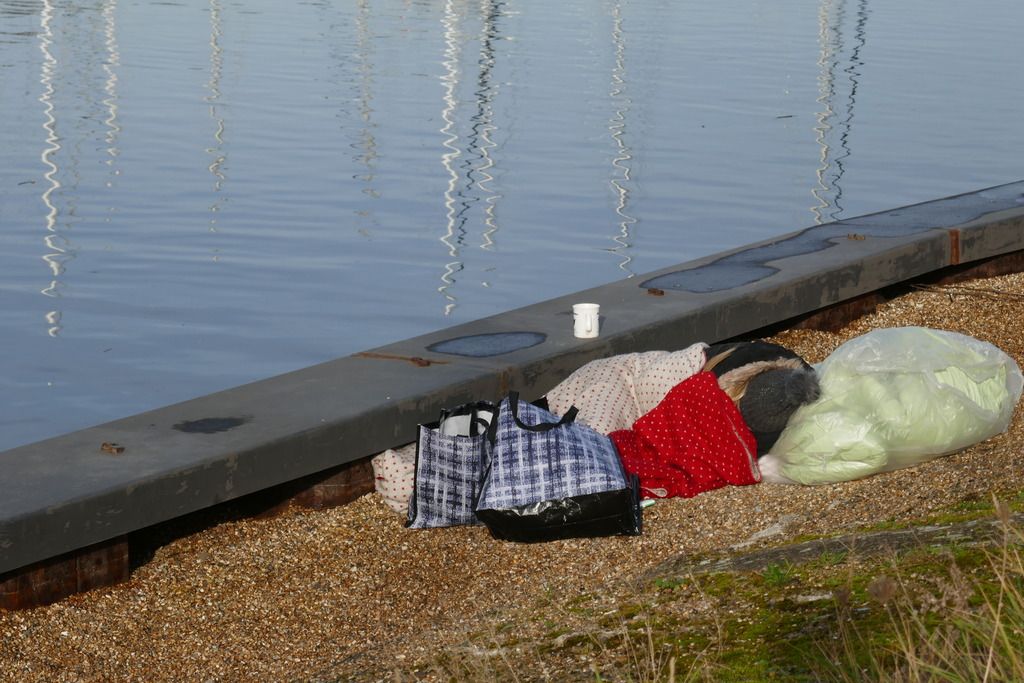 While yards away across the dock, these rich mens toys were being pampered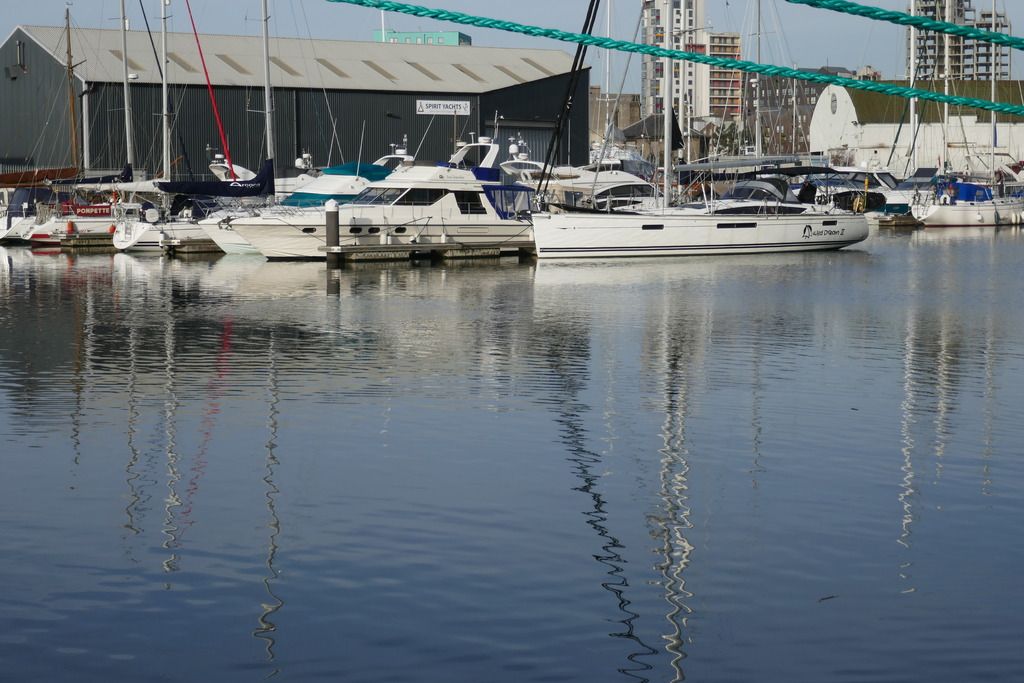 looking up the dockside the previous timber yard and other industry had all been swept away by the blocks of flats with the university occupying the grey and white chequered monstrosity at the far end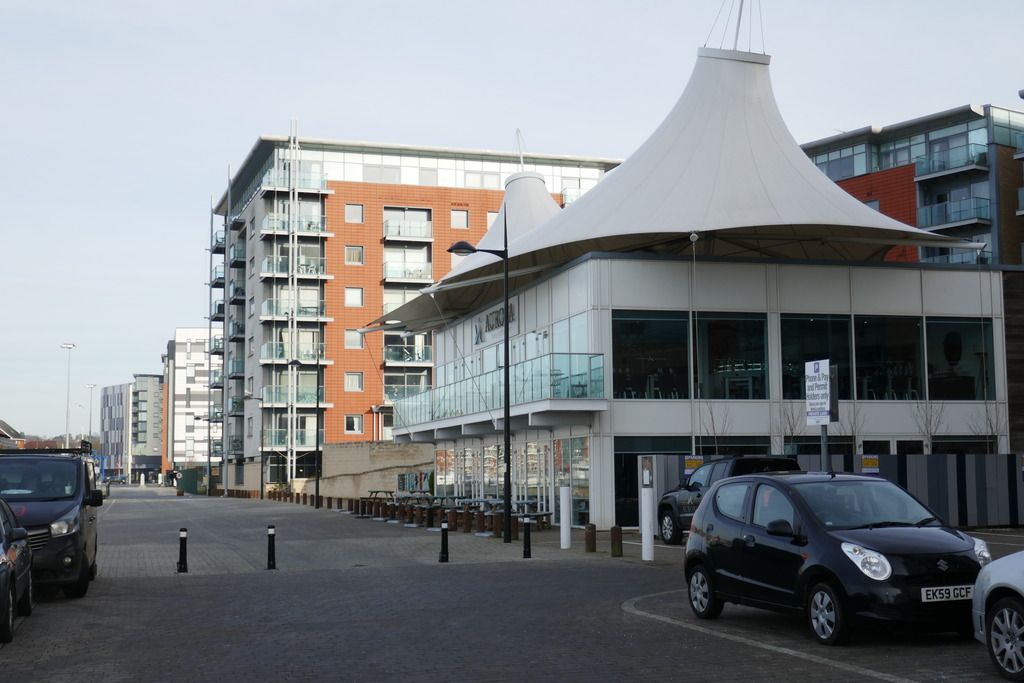 A pair of cormorants were fishing in the dock, never still or close enough to enable me to get a good snap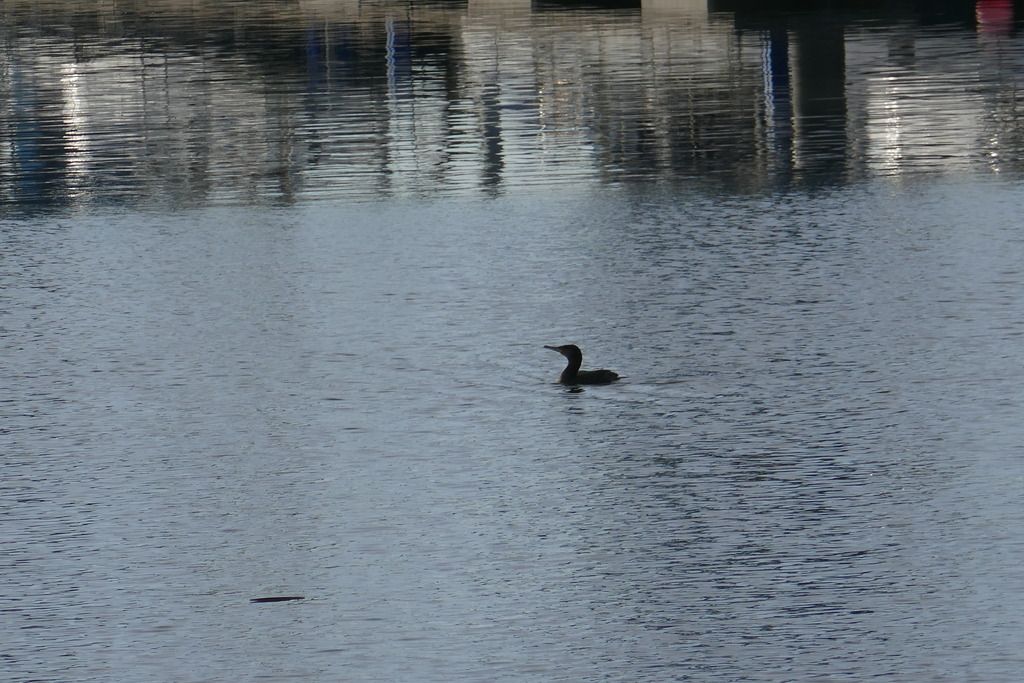 Looking down river one sees the swing bridge which gives access to the central area and which marks the boundary to the current working dock area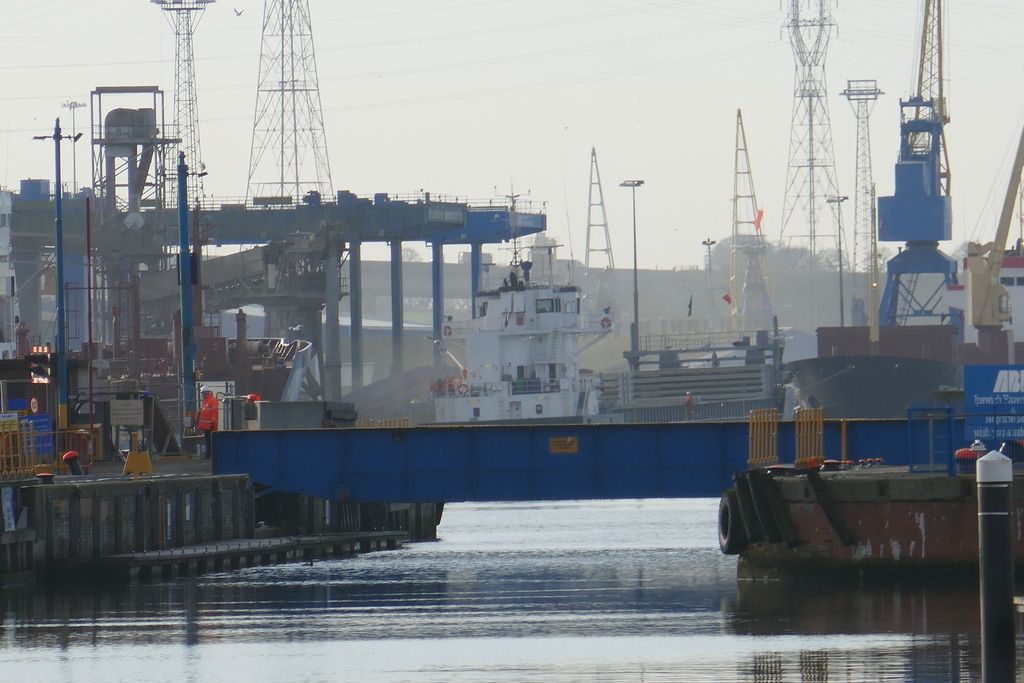 I will return for some more some time