Post by onlyMark on Oct 22, 2020 15:29:30 GMT
My mother in law is staying with us for a few days and it's been quite cold and rainy. Today it cleared up somewhat and we slipped down the Rhine river (we live currently about 150m from it) forty five minutes or so to Koblenz.
It gave me an excuse to take my new(ish) camera out for a trip as I know it's been feeling a little lonely, put in a drawer since I had it.
I just wish the sun had been in the right direction, but we'll see how it goes.
Mrs M and her mother wanted to visit a furniture store called Maisons du Monde, a French chain, from which we bought some of our furniture for the house in Spain and again for the apartment we are now renting in Germany - plus as it just so happens to be next door to Ikea..........
I had a hot dog and a cup of coffee whilst they mooched around (several meanings but the relevant one here is "to wander aimlessly") and bought some serviettes because I think there is a law somewhere you can't go to Ikea without buying some..
The plan was to stretch our legs and have an ice cream at the Deutsches Eck. This is where the Rhine and the Mosel rivers meet and there is a bloody great big statue.
First we walked by a few remnants of the Berlin Wall. To be pedantic, no, the wall didn't go all the way to Koblenz. These bits have been moved there. I did wonder for a second then realised my error -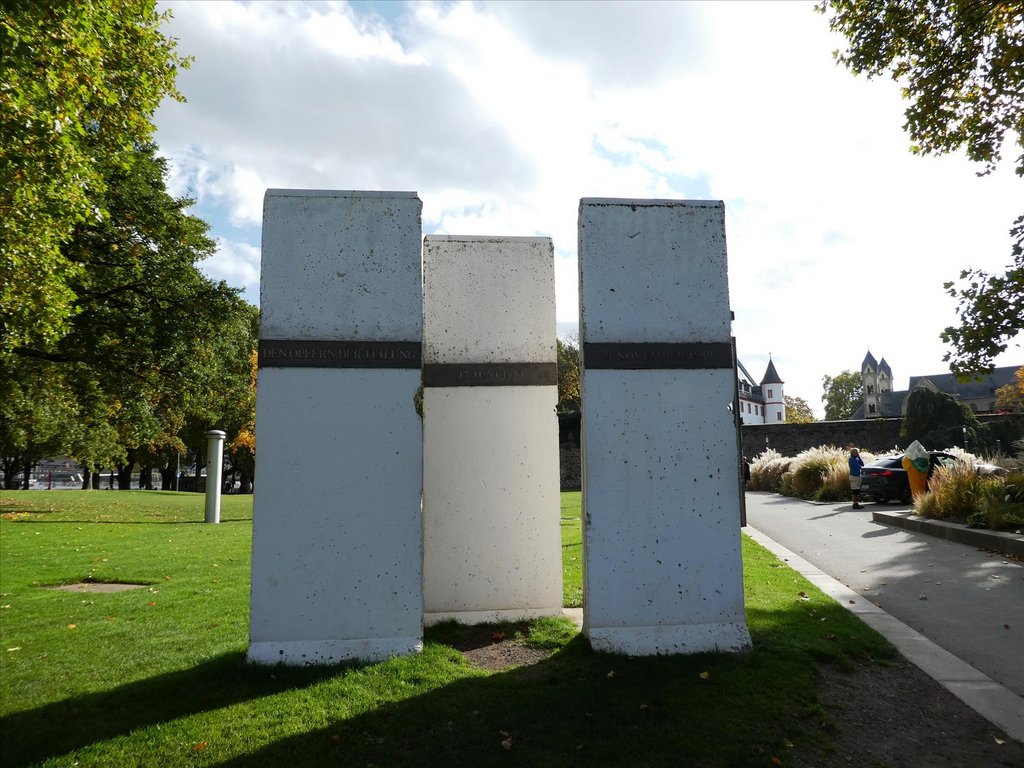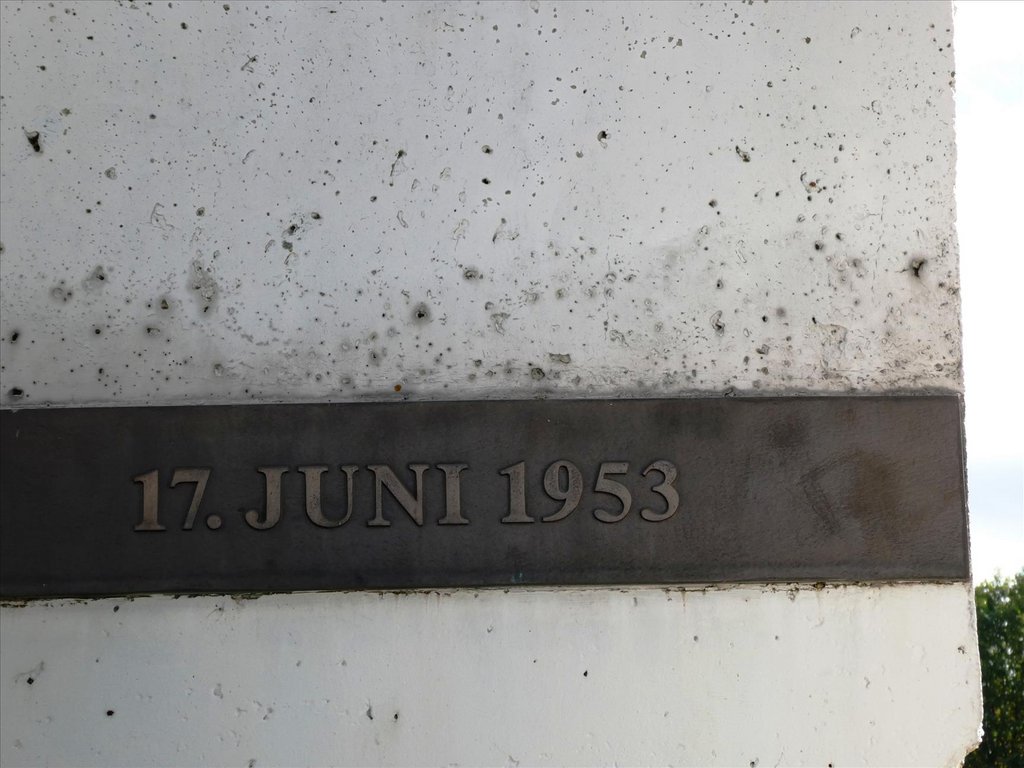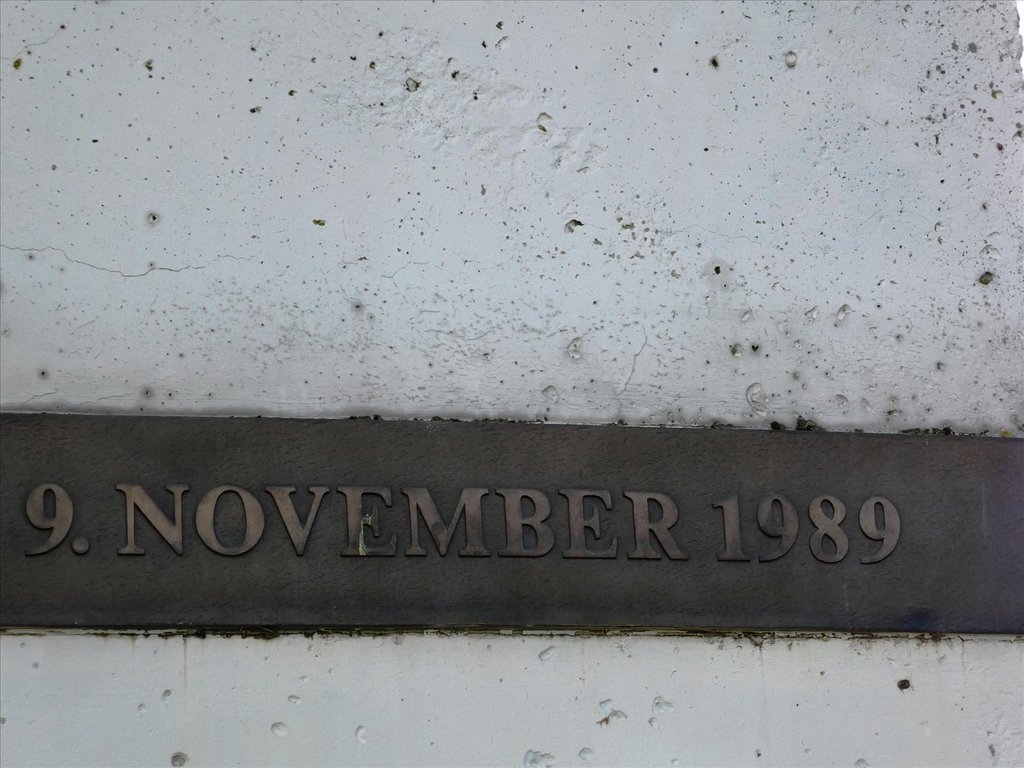 In 1897 the stature of Emperor William I was erected at this spot in recognition of his role in the unification of Germany.
It survived all the way through wars until 16th March 1945 when an American artillery sergeant said he saw a German soldier depart from it. So, after three shells, they hit it and partially destroyed it.
But, probably only he saw the soldier and I bet he just felt like a bit of target practice on this obvious monument, just because he could.
Only the plinth was left and eventually in 1993 a new statue was erected.
As you can see, and as I mentioned, rather than being there this afternoon, this morning would have been better -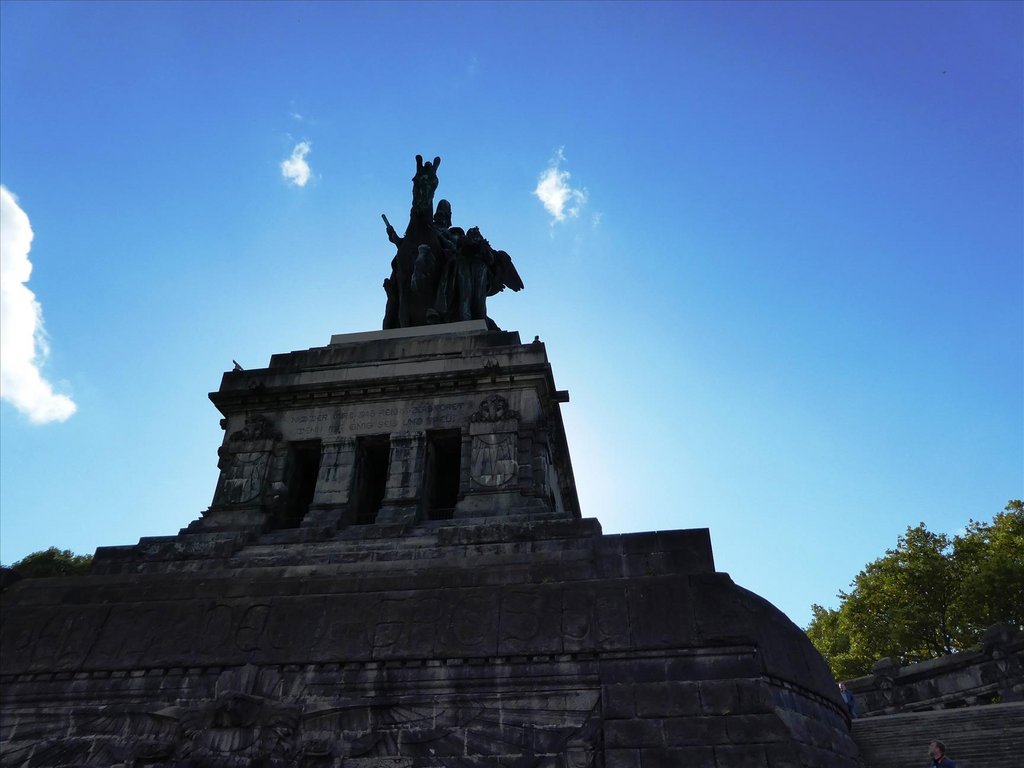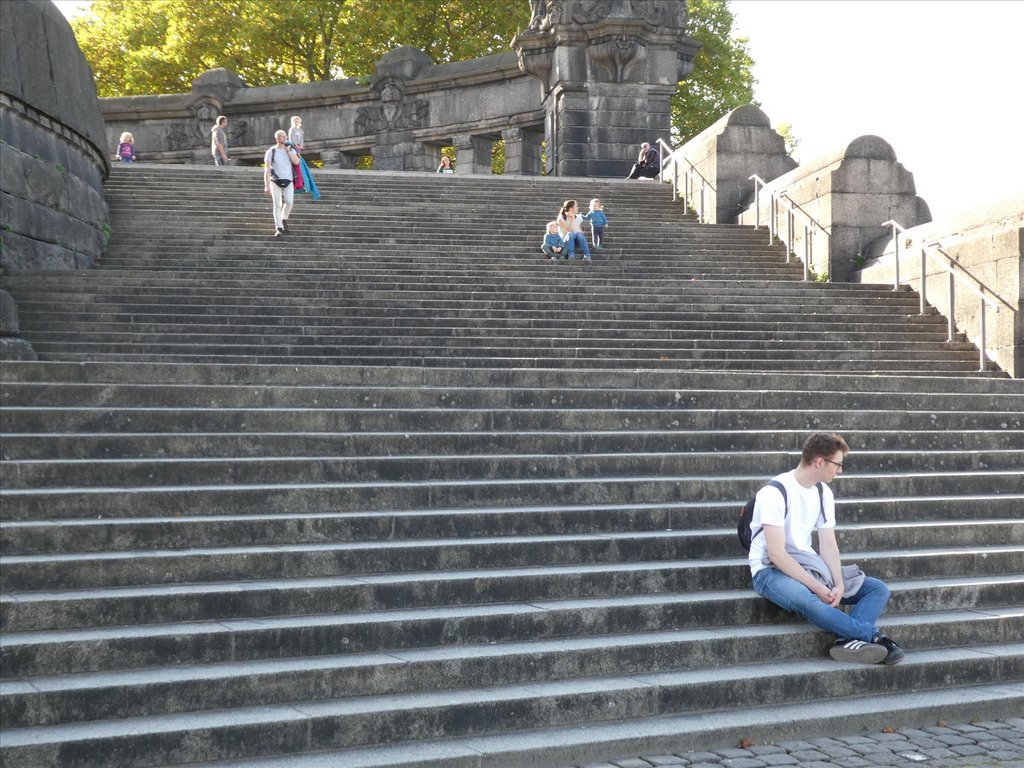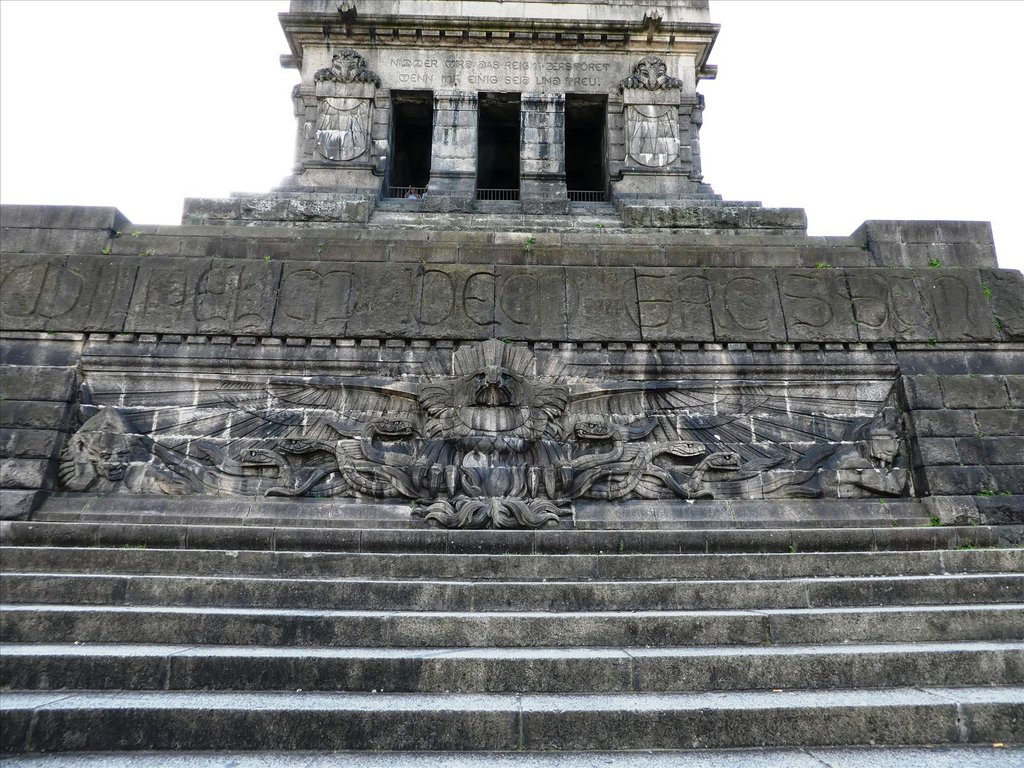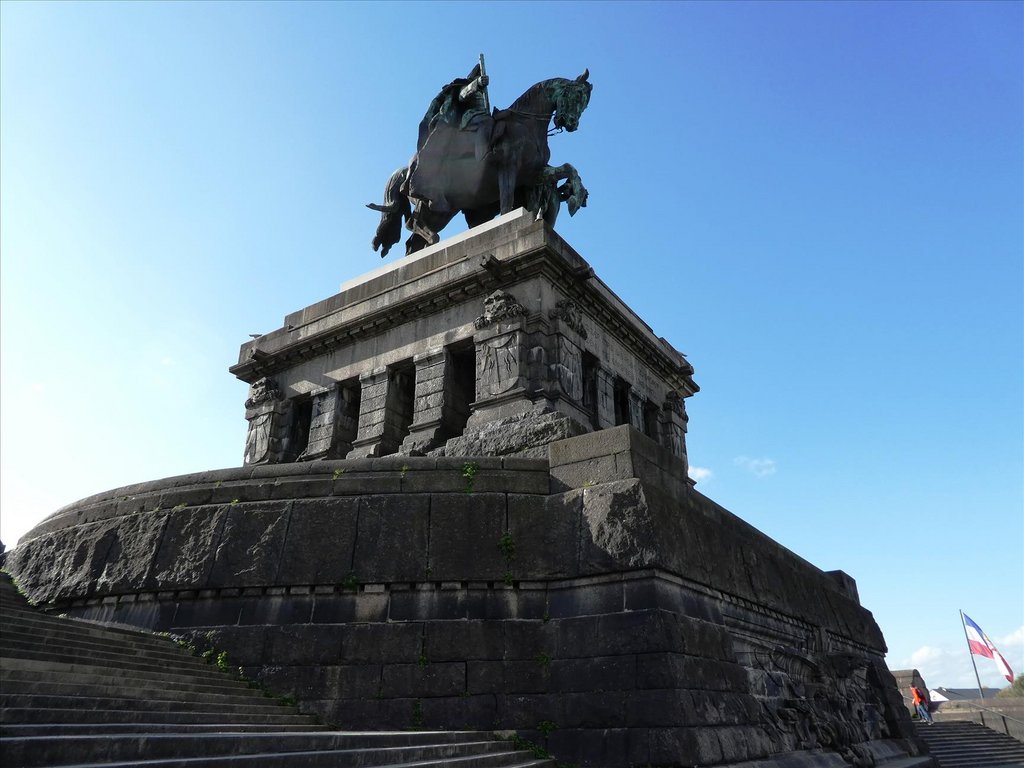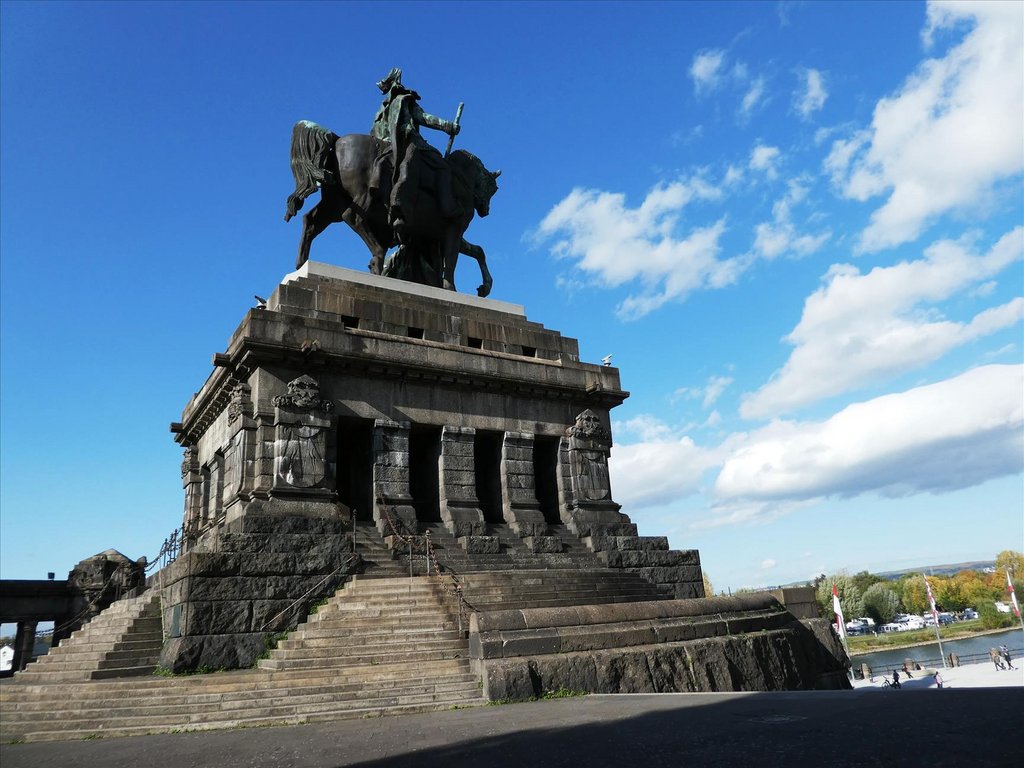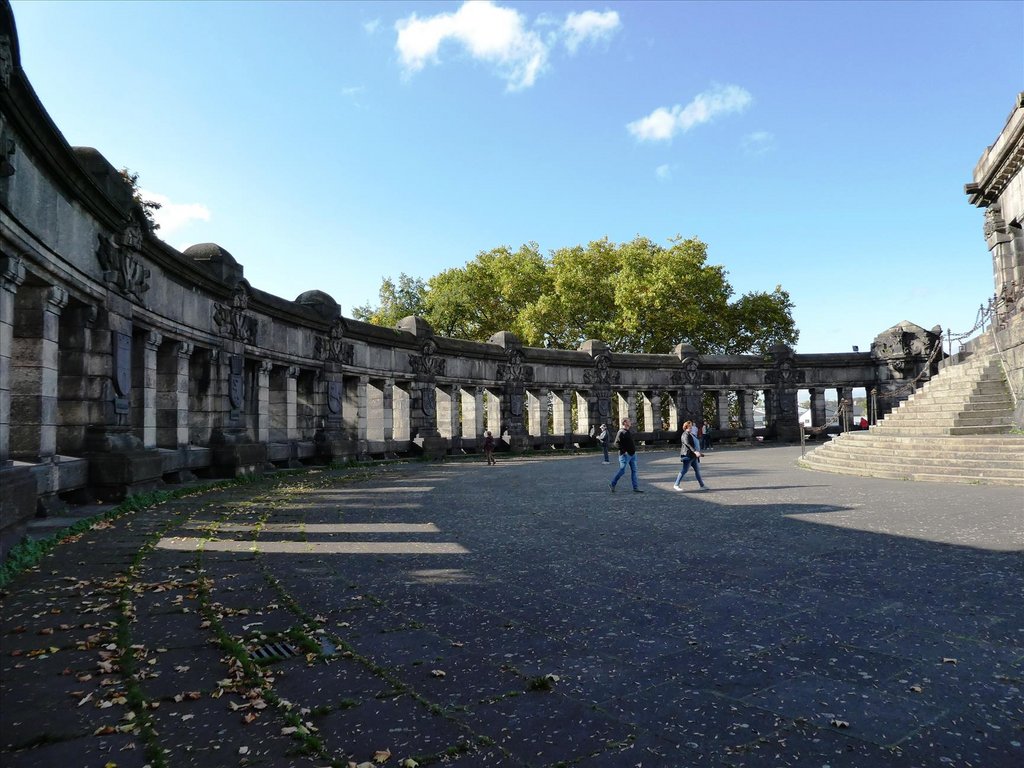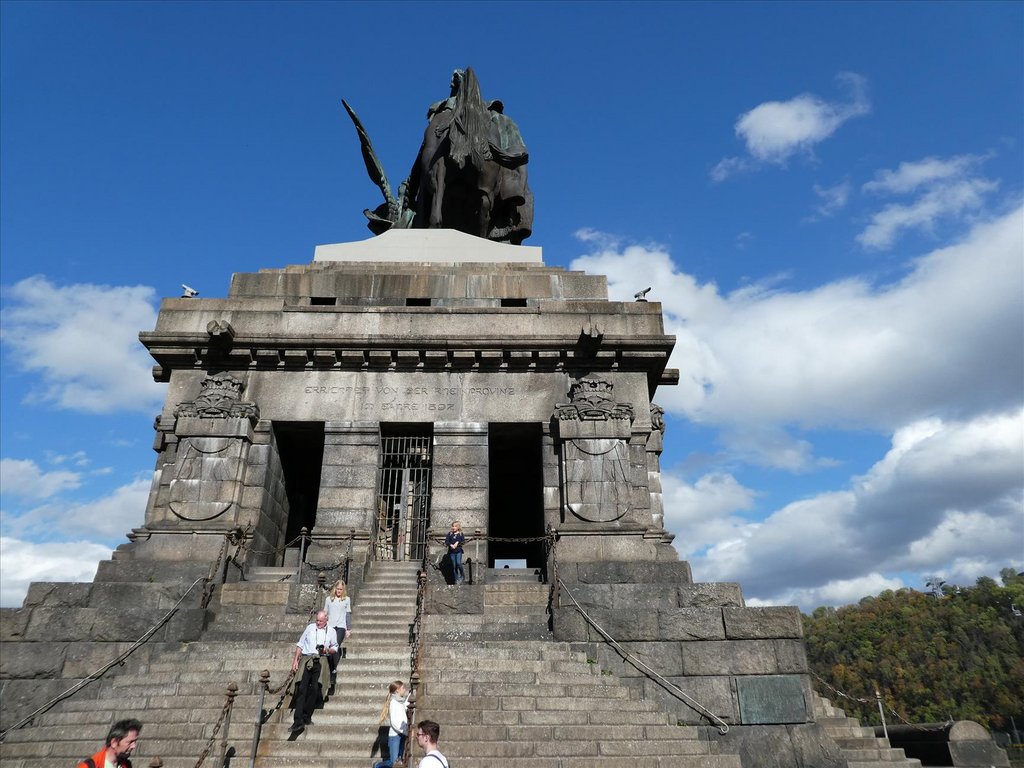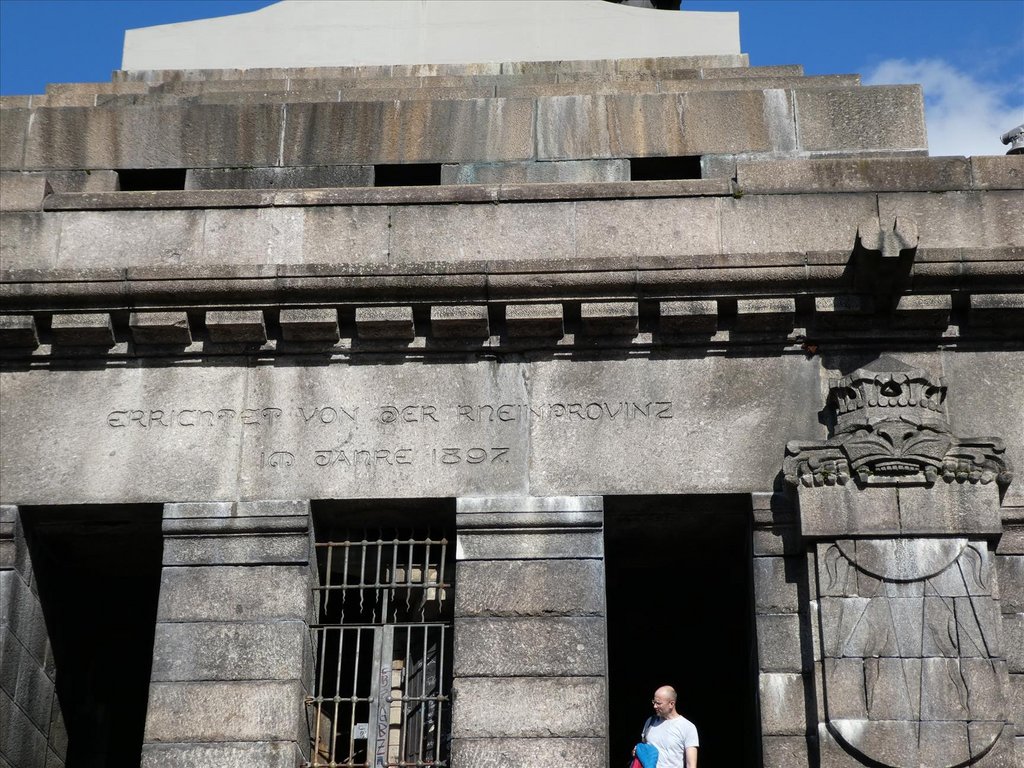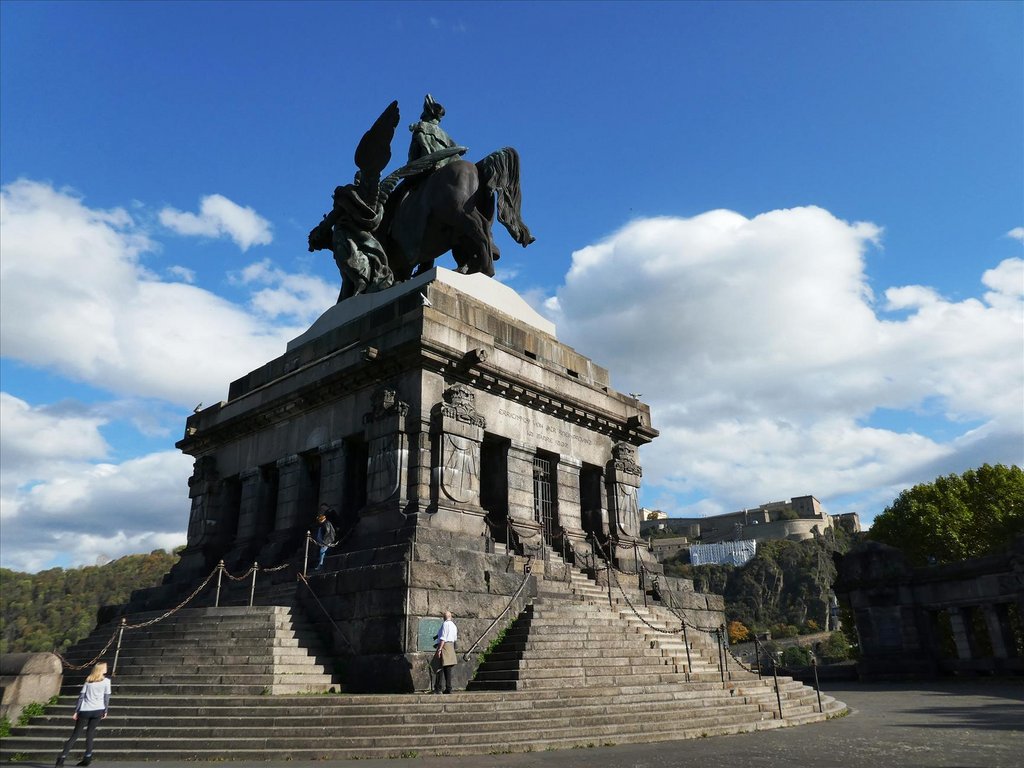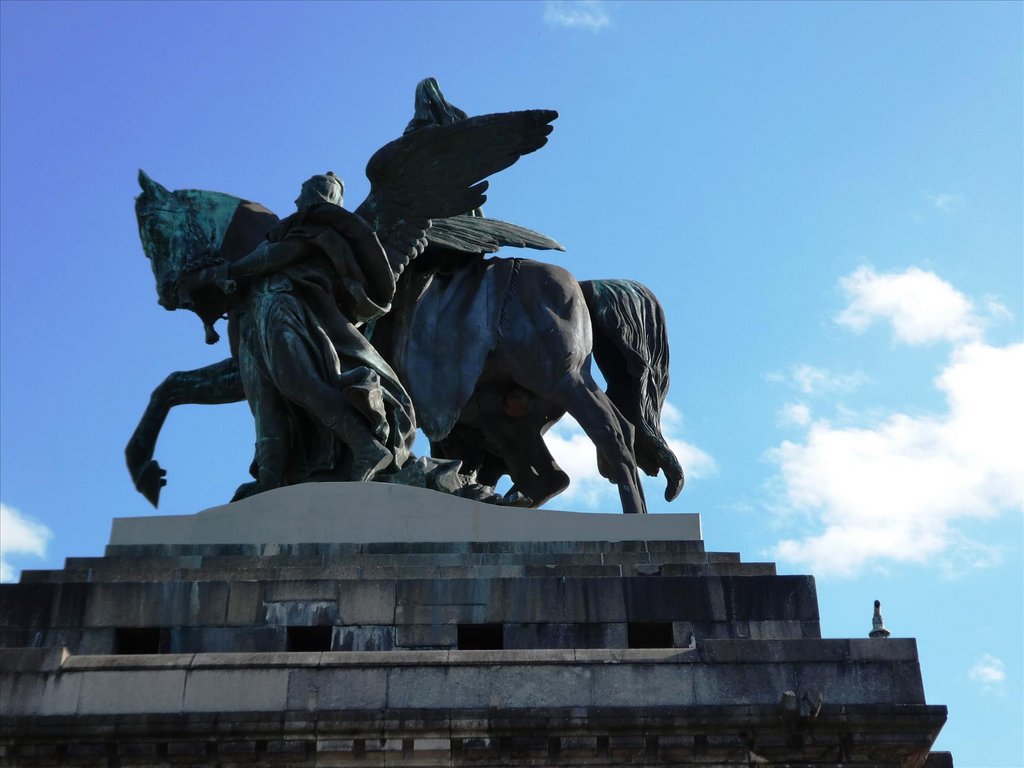 This is the view of the meeting of the rivers -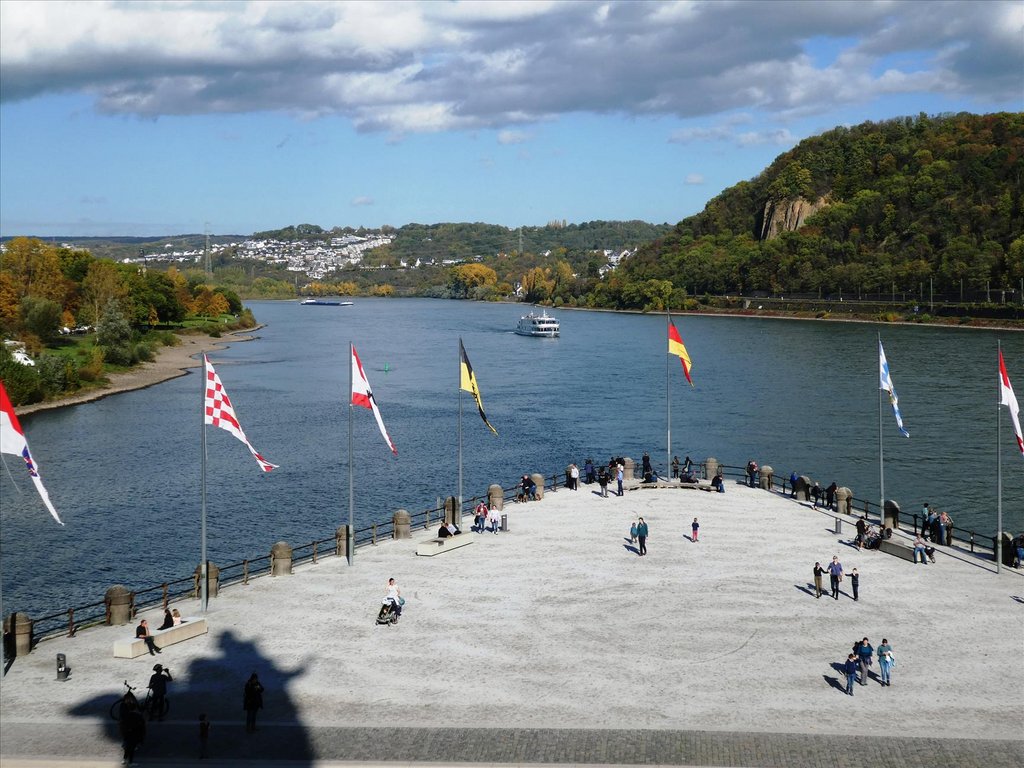 Inside the plinth are just columns to support the whole thing -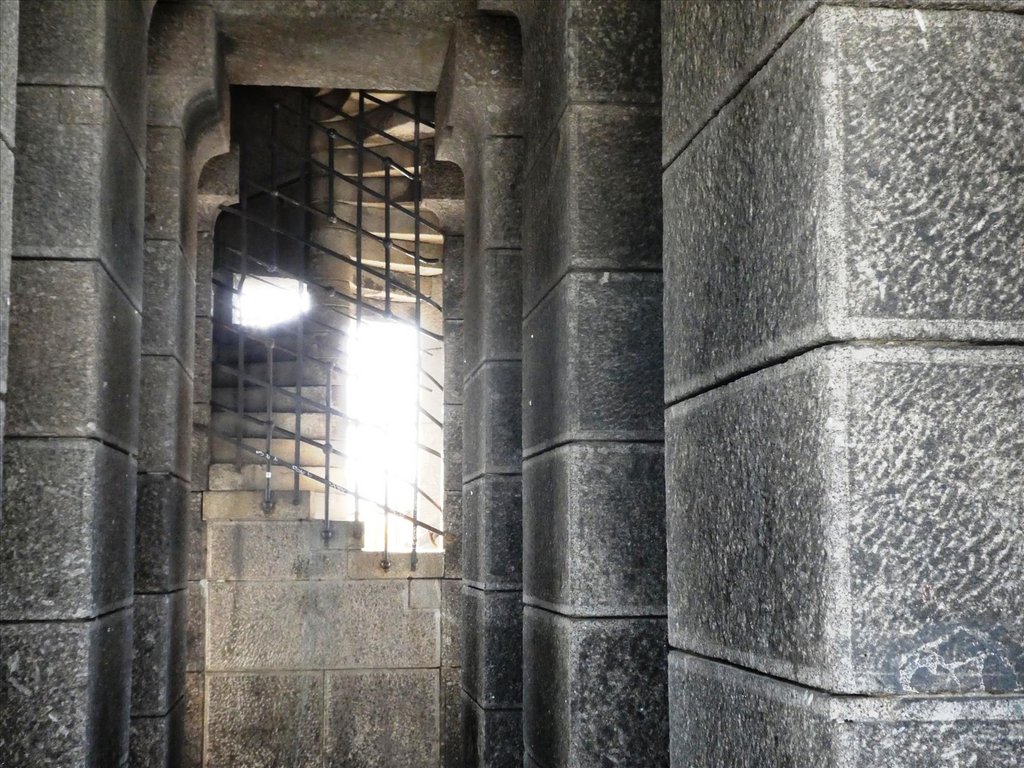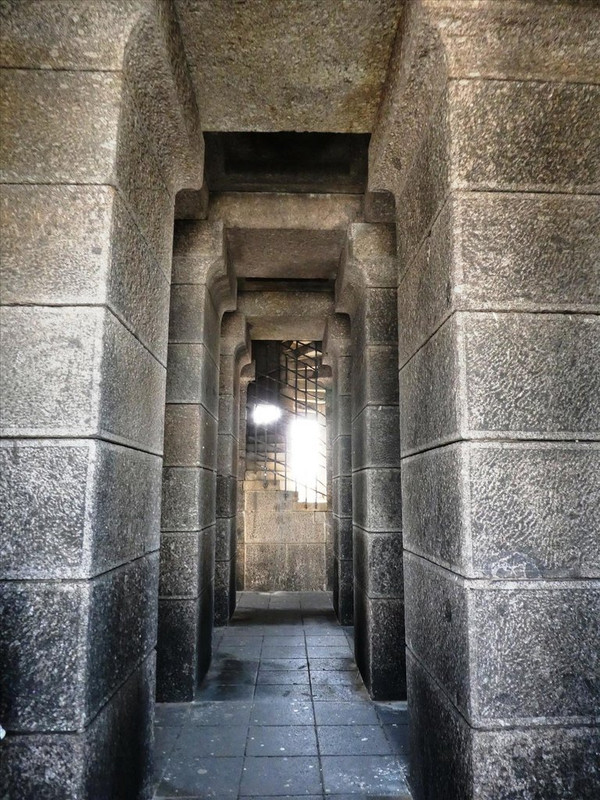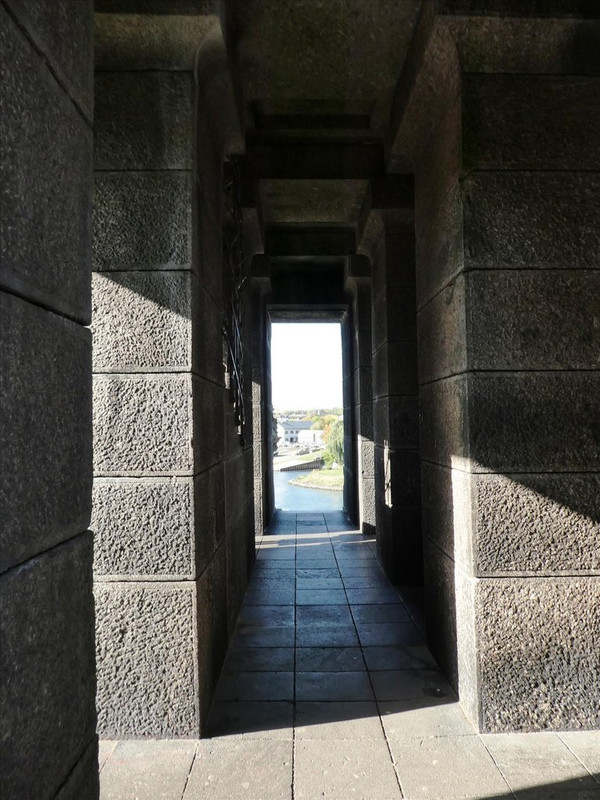 Across the river is fortress on the hill. This is the Ehrenbreitstein Fortress. Initially started to be built in the 16th Century, or rather to be made strong enough to stand gunpowder weapons, a fortress of some sort has stood on the hill since the 3rd to 5th centuries AD by the Romans -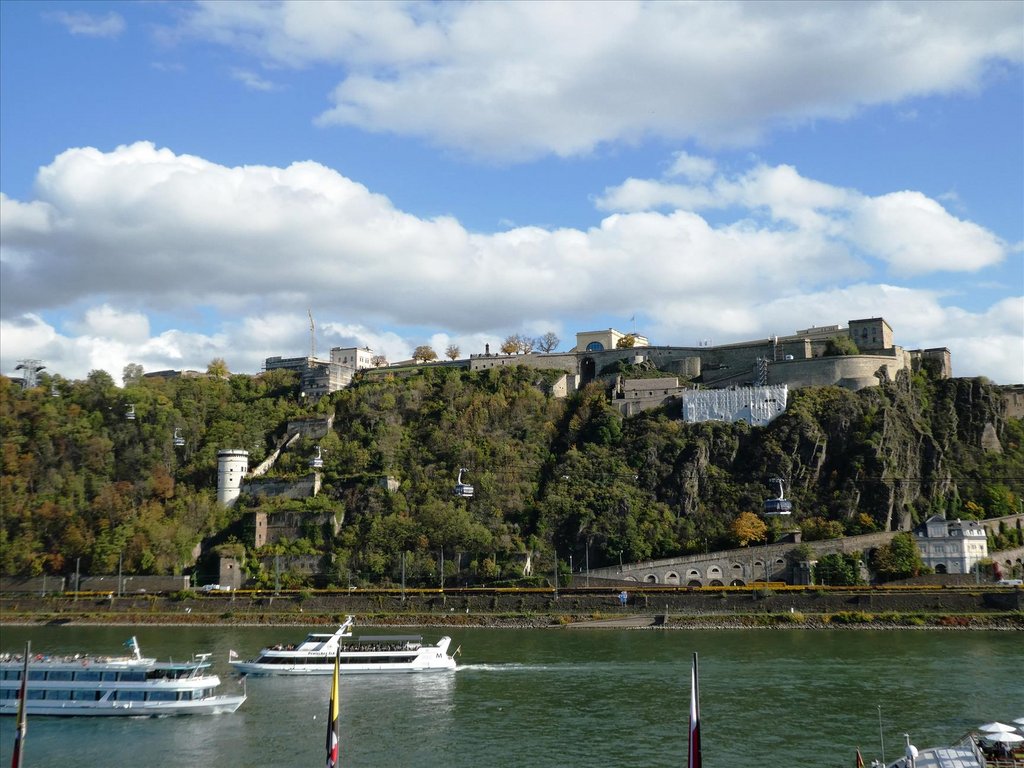 Ahh, a man decides to pose for me so I can try out the zoom -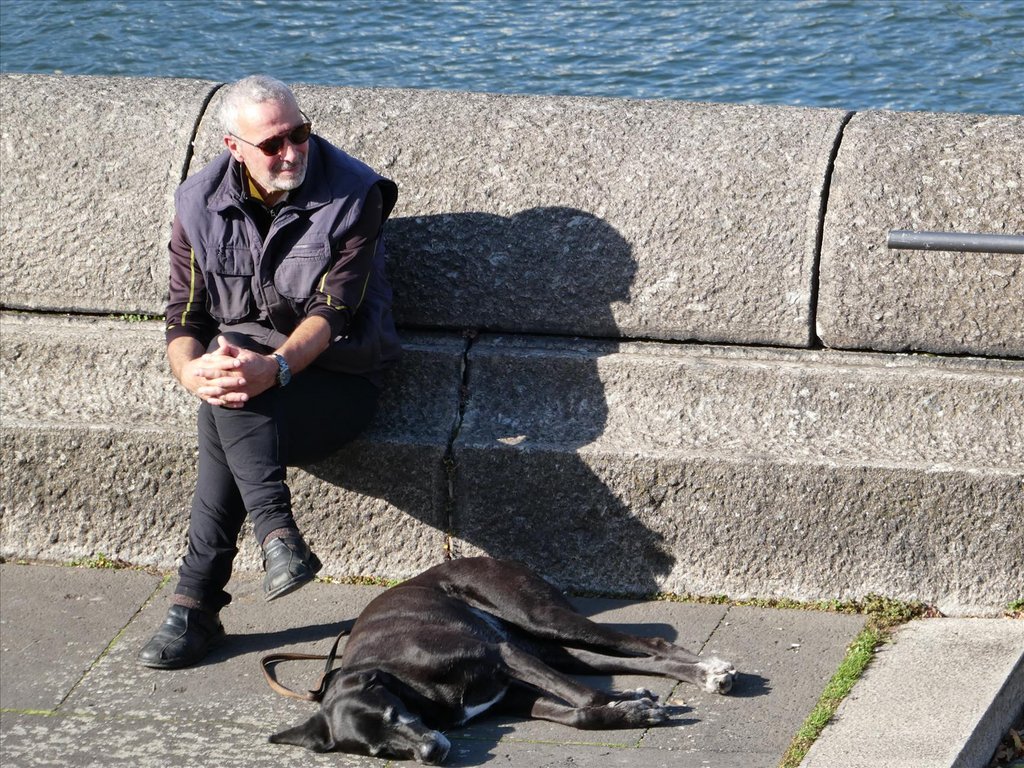 Across the river is a very popular camp site -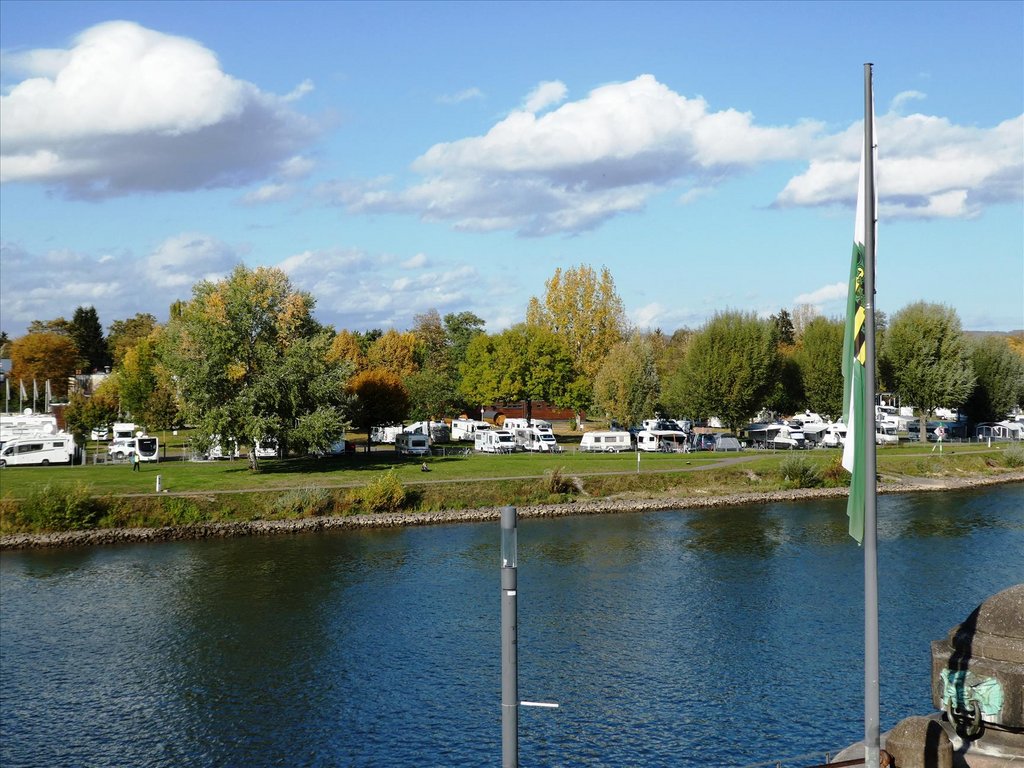 Then one of them came past -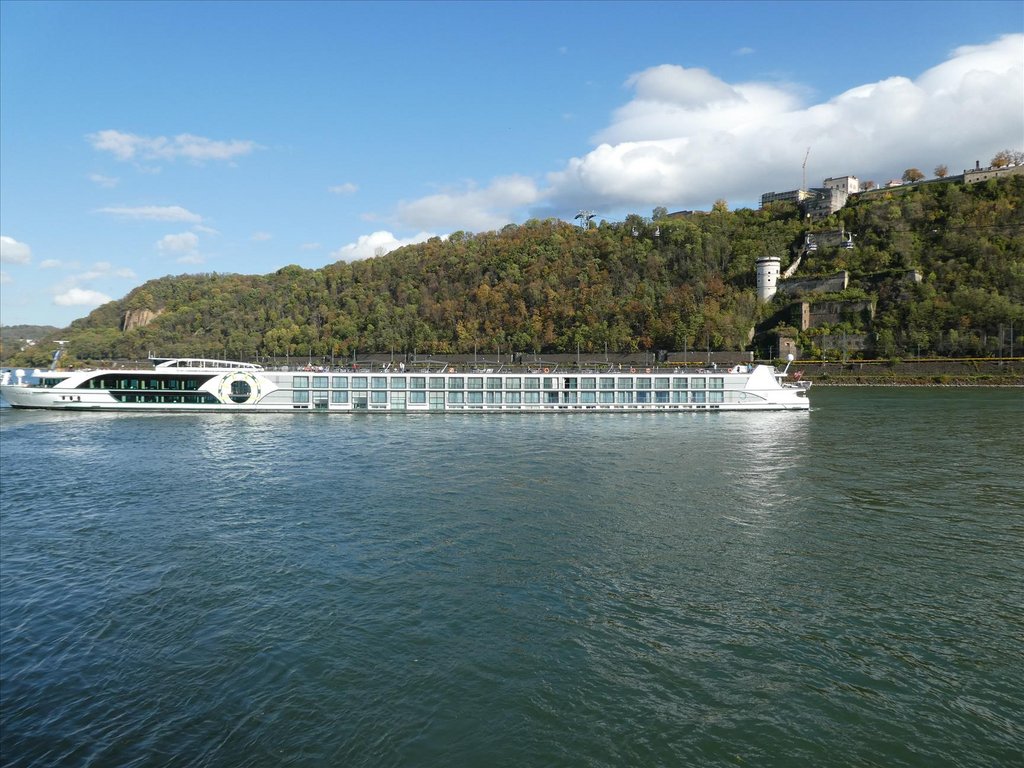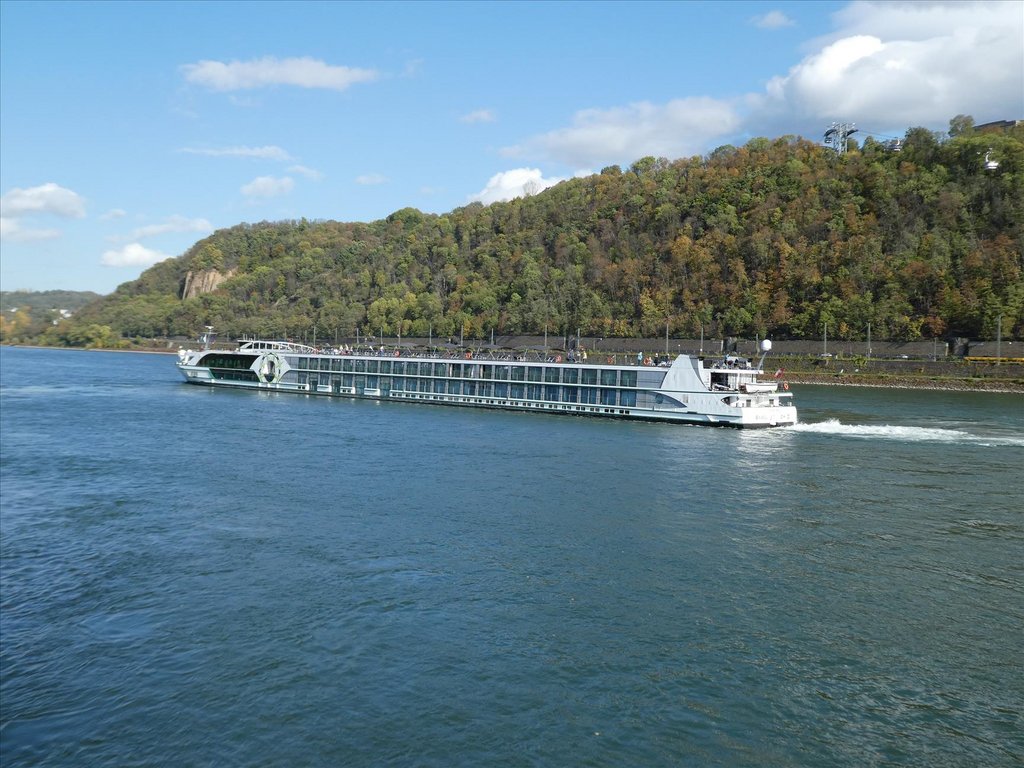 I think this zoom thing is very suitable -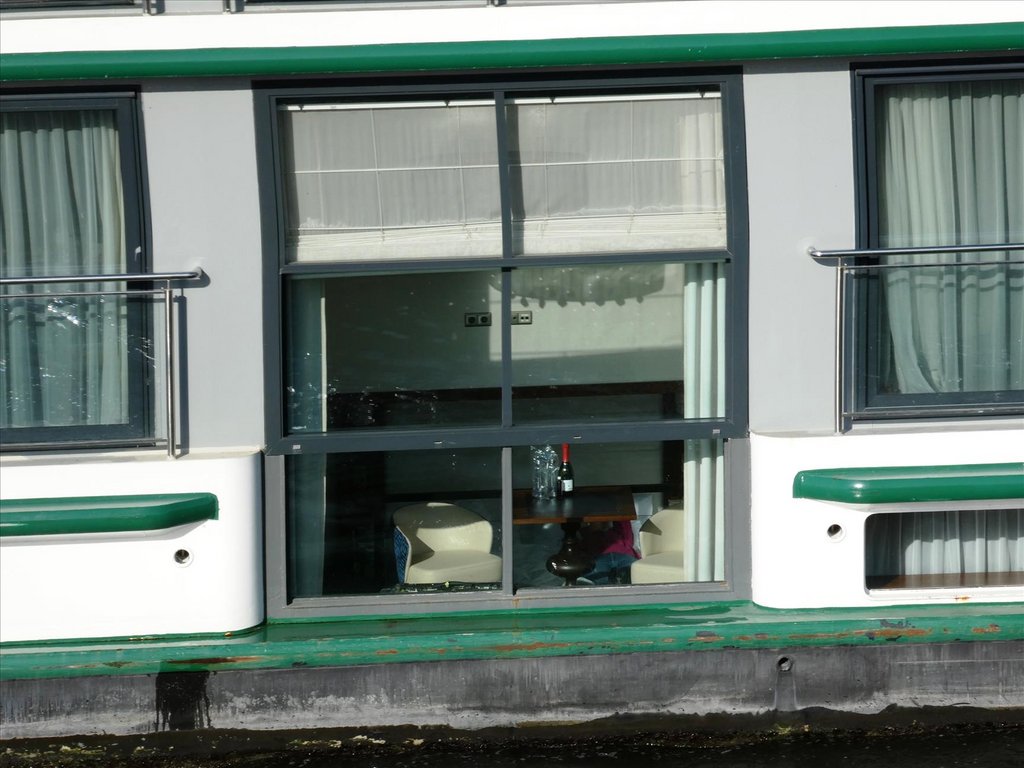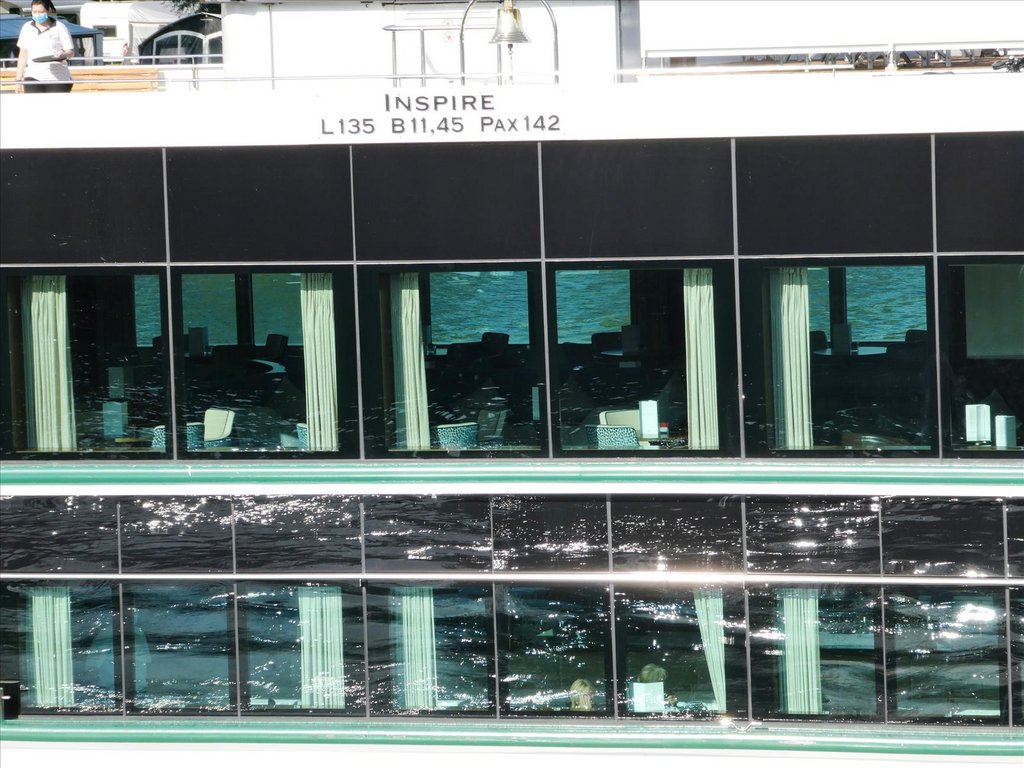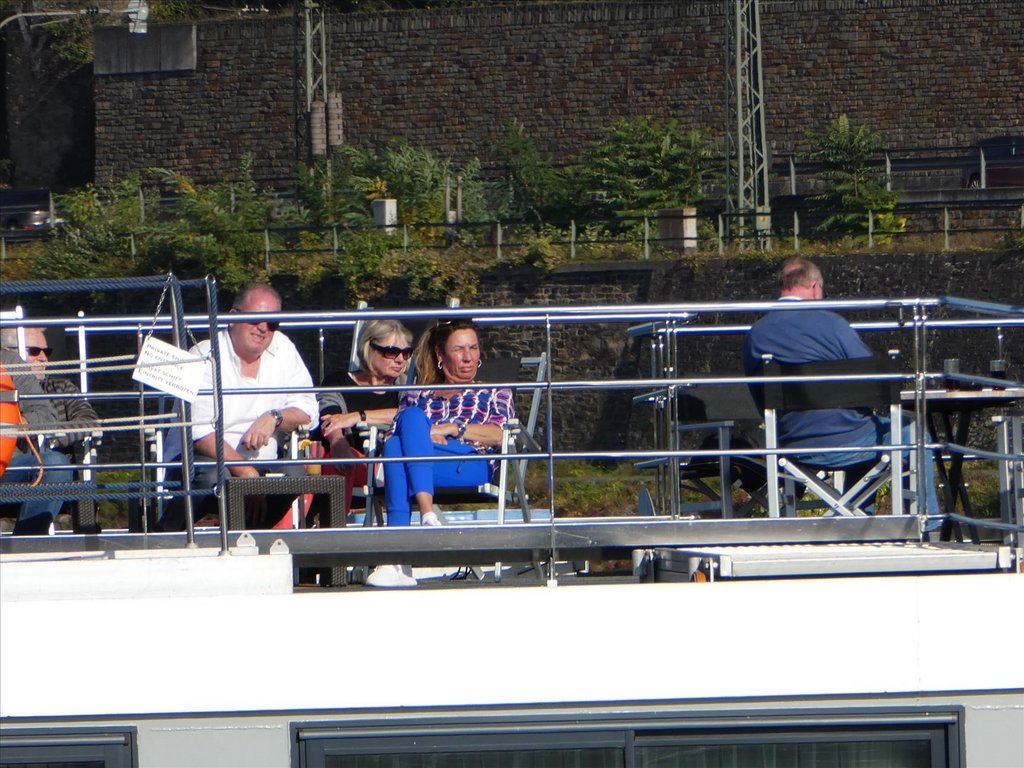 Just pointing back towards the fortress again, there is a cable car that runs from near the headland I'm on up to the side of the fortress. I think I've tested this zoom enough and will leave it now until I properly need it -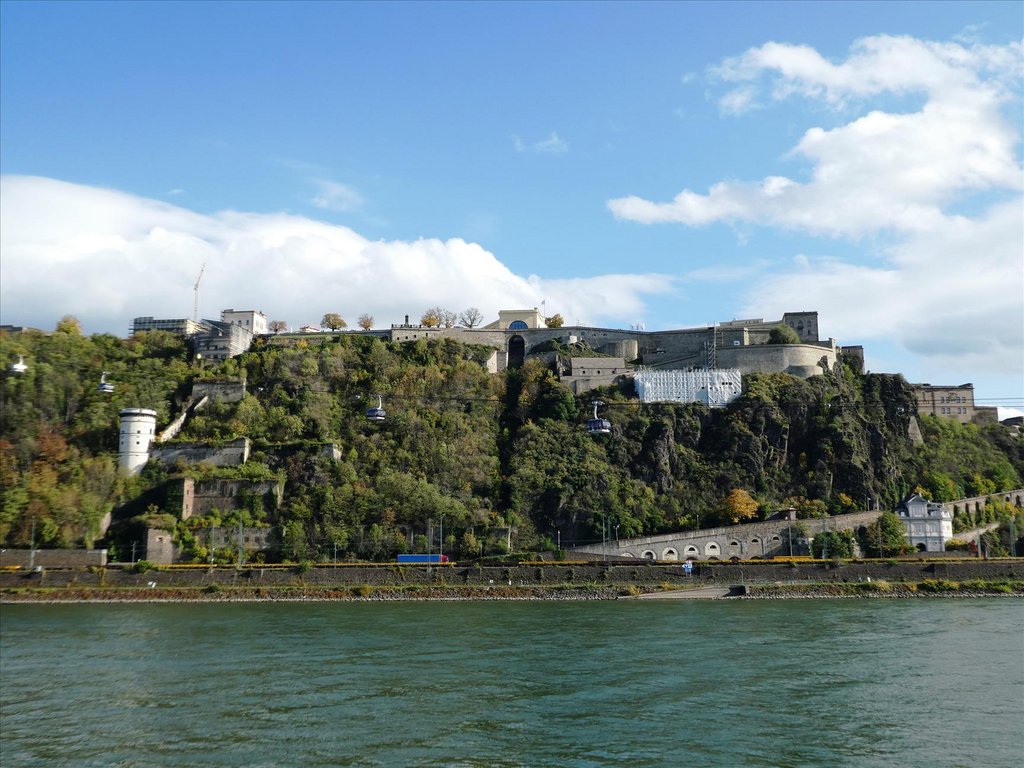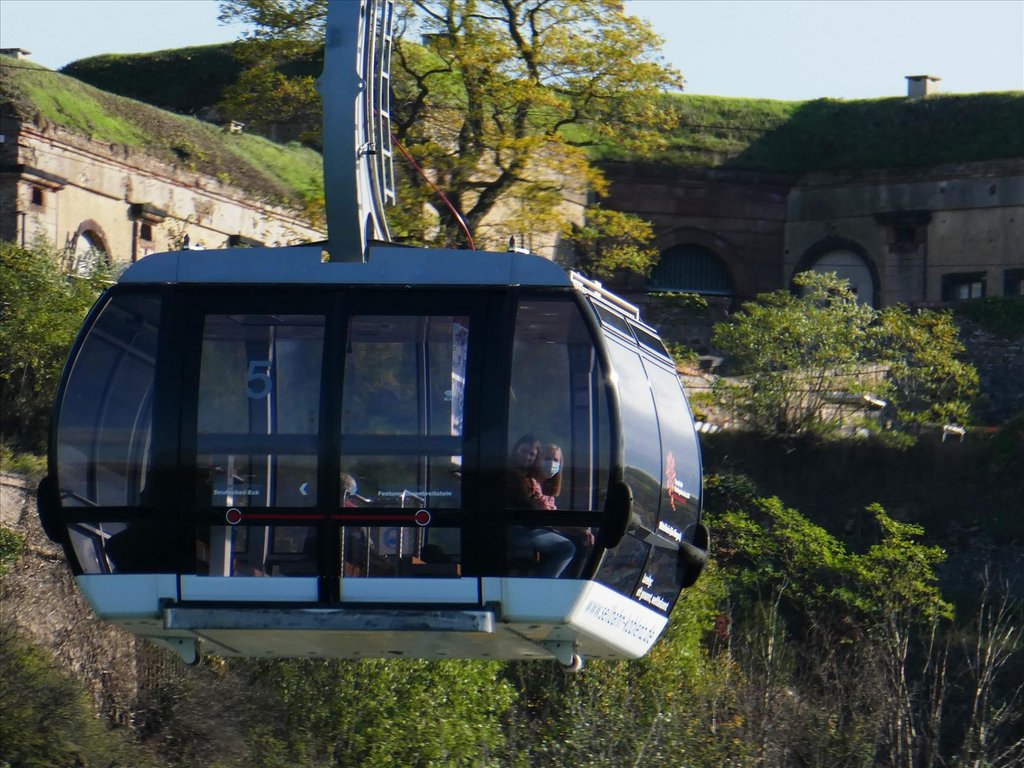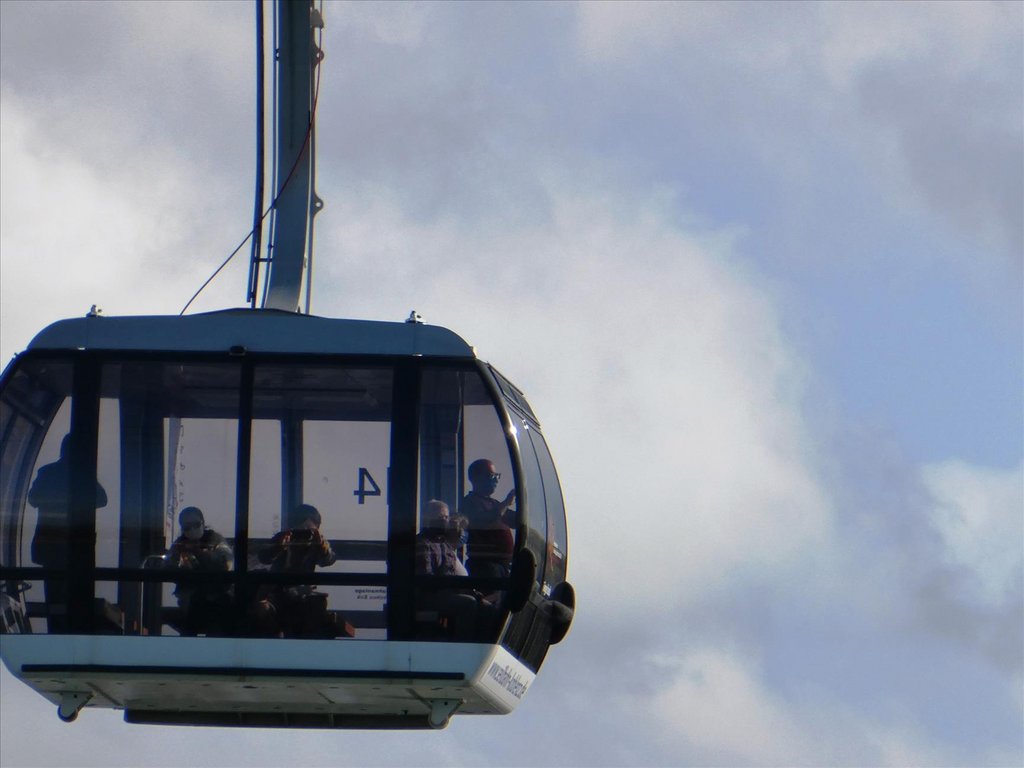 That'll do then as I do have plans to report a little more elsewhere, but not for a few weeks. I seem to be quite busy with family matters until then.
This is what the statue really looks like -
And this is how those large river cruise boats swing round the corner -