Post by onlymark on Jan 5, 2012 16:52:04 GMT
Bits and bobs may have been mention in the past about this but I thought, at least for my own reference, I'd post a bit of as story about the house we have in Spain. It may tie in a few posts here and there I've made and will serve as an all in one log that can be looked back at over time.
It all started quite a few years ago, as these things do, with a conversation. Previous to having our children we would go on holiday to far flung places and travel round. As soon as we had them we realised this was not the easiest thing to do so we looked for somewhere we could go for several weeks, have a base or two and do day trips.
As my brother and cousin lived in Spain the idea cropped up of going there, plus there are plenty of reasonable places to stay and many activities.
So we did.
We rented an out of the way house in a fairly remote village (no mains electric or water) for a month and settled in.
Both of us had travelled and both had worked abroad (and were currently doing so) from our home countries. Neither of us felt a particular tie to 'home' and neither of us felt we needed to have a 'root' somewhere.
The kids obviously changed this, plus we began to think about where we would be upon retirement. This led to the conversation mentioned whereby we mooted various countries we would stay long term.
For a number of reasons we decided on Spain, not least being the weather, the way of life, the cost, the health services, the location within Europe, the language – in fact the whole package. One benefit was the very depressed housing market of which we aimed to take advantage.
So we set about deciding the parameters of what and where.
We ruled out most everywhere apart from the south of Spain, Andalucia. We ruled out new build or off plan houses or apartments (we ruled out apartments all together). We wanted somewhere that was on the outskirts of a village, somewhere within easy range of a larger town, a place with land, within easy enough distance from a couple of airports, no more than an hour and a half from where my brother and family were living, needed work doing to it and..... and..... and......... etc.
We then approached buying a place from two angles – decide approx where and look in depth just there and/or look at what was available and fitted what we wanted then see where they were.
Over the next couple of years with a number of visits to Spain and many days following agents around or knocking on doors ourselves, we decided on a place.
It fitted nearly all of our criteria being an old farm house but was advertised as having mains water and electric – which it didn't. This was not insurmountable but it needed some tough negotiation to make the place financially attractive.
At one point the agent involved offered to have built at their expense a generator plant for the electric. This we refused and eventually we came to an agreement as regards solar power, a refund of 6000 Euros and payment for a mains water connection from the nearby village plus keeping quiet that their lawyer was not (as we found out) legally trained or had papers to prove so and the forged signature he did on one of the contracts – all this reduced the price to an acceptable level.
So we bought it in the summer of 2009.
What though, did we buy?
This is where the house is (southern Spain, Andalucia) within easy travel of Jaen, Granada and Cordoba and a little bit further to Malaga –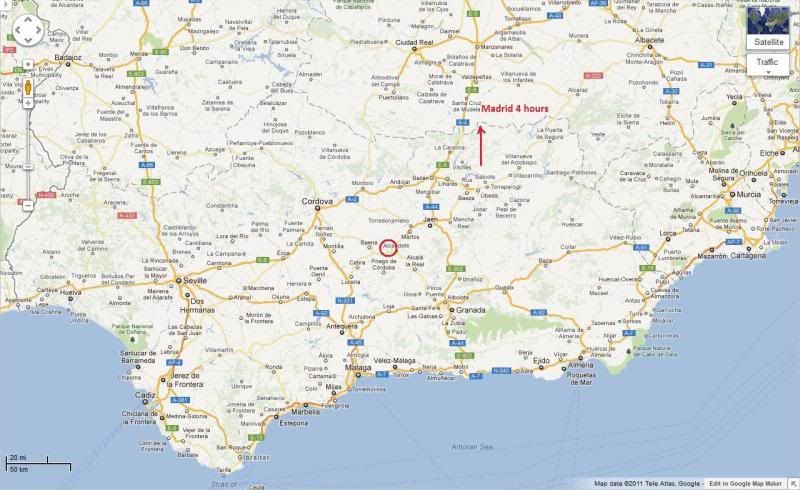 This is how it's situated –
Hidden in a dip in the foreground is the road to the village. The house is about 150 metres up a track and is about 420 sq.m build with about somewhere between 15,000 to 20,000 sq.m of land, chiefly the hill to the rear. We actually own only half a dozen of the olive trees to the front and side of us.
When we first took the place over it was in a bit of a state to say the least. The previous owner had only used part of the middle floor; the rest was used for animals.
Some views of how it was –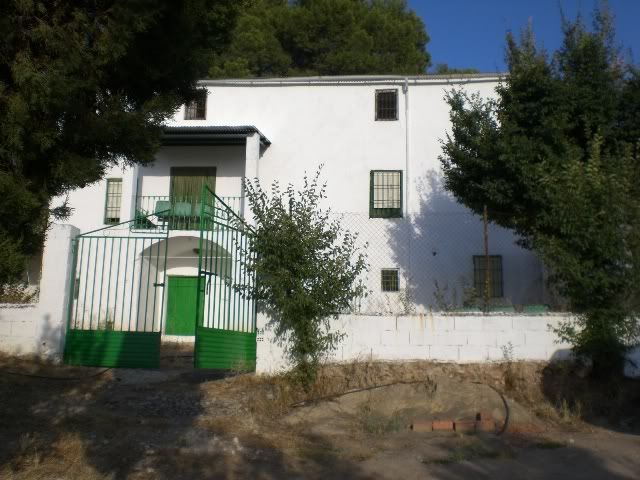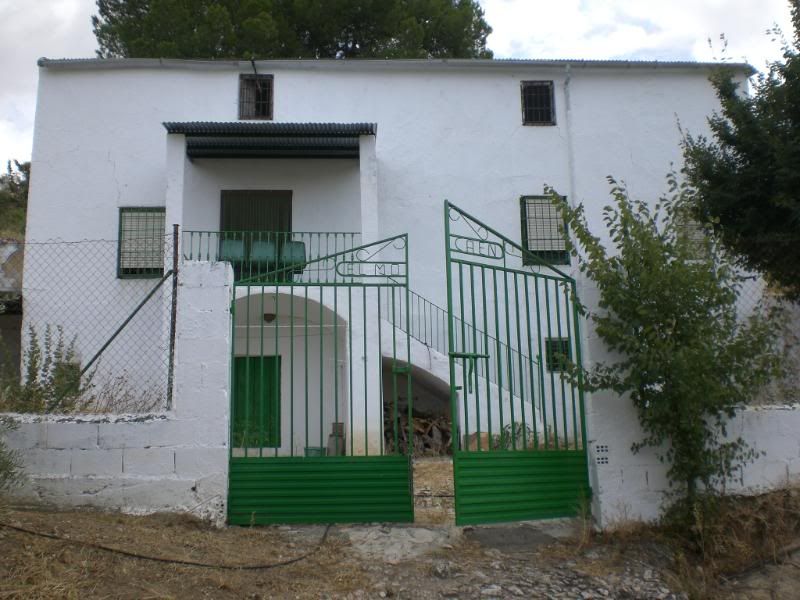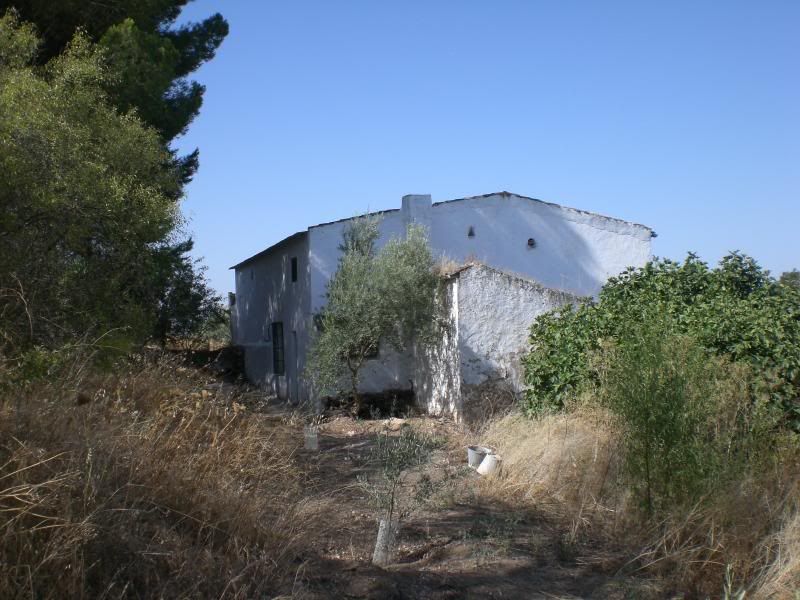 (The son of the owner)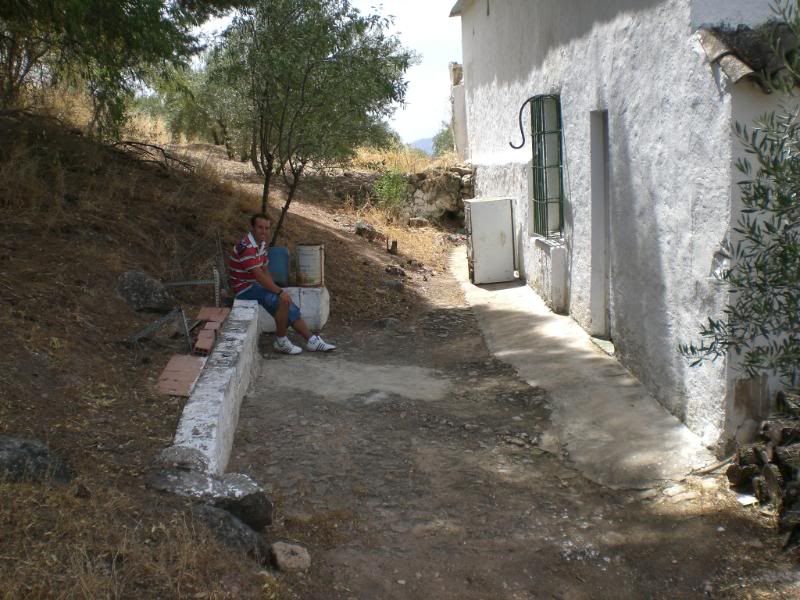 The track to the house –
The ground floor -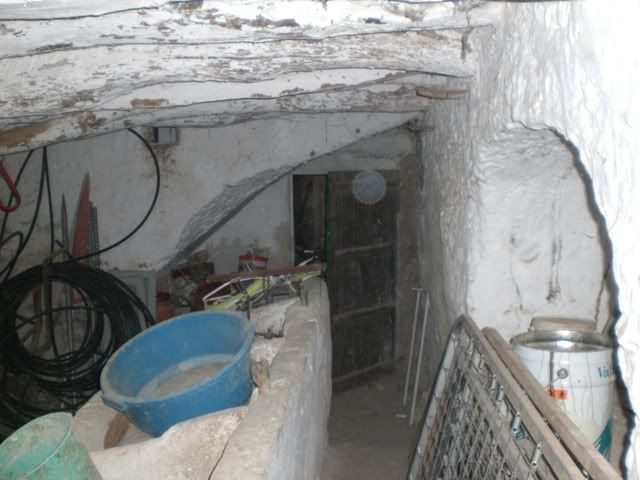 You can see how low the roof line is and also the floor beams, a lot of which were rotten through. None of the floors were level and all tended to have dips and hollows with broken tiles and a general lean to the front.
The through a small door to a different level where there was a large barn like space –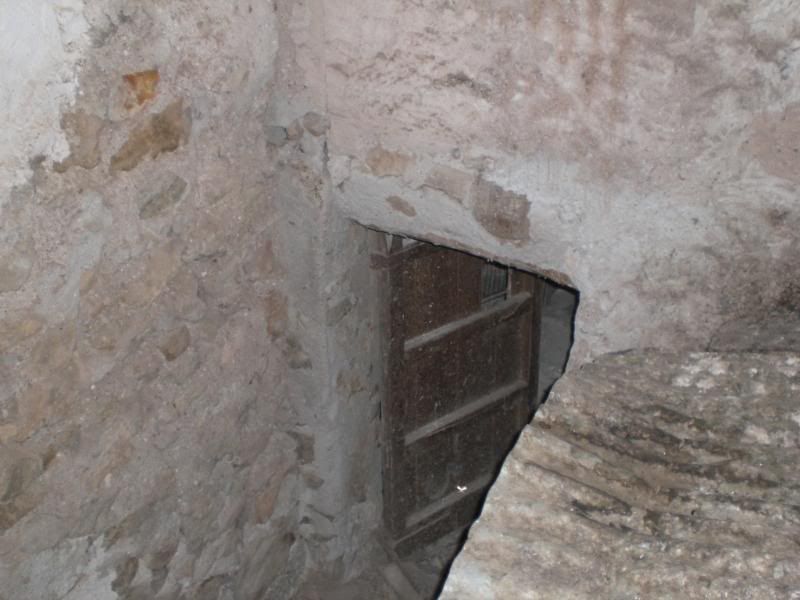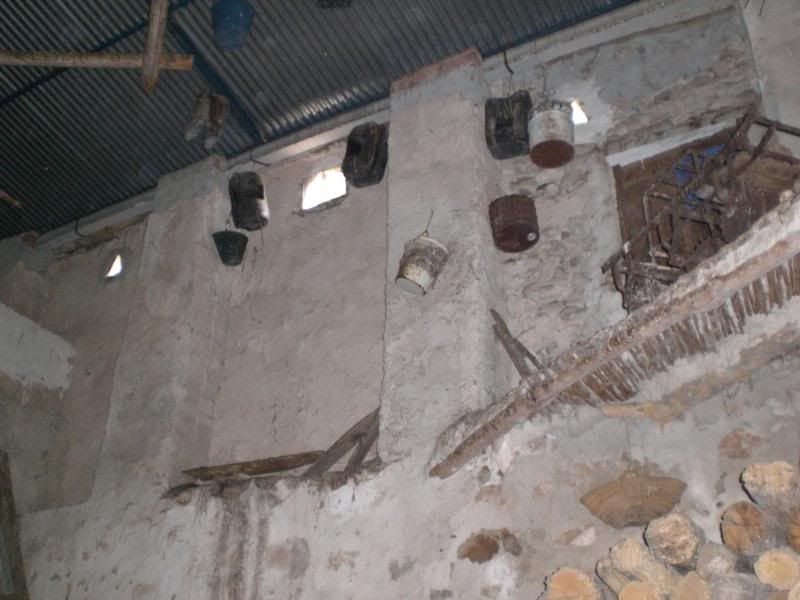 Coming out of there and up to the middle floor –
This is where the owner would live so it's a little better –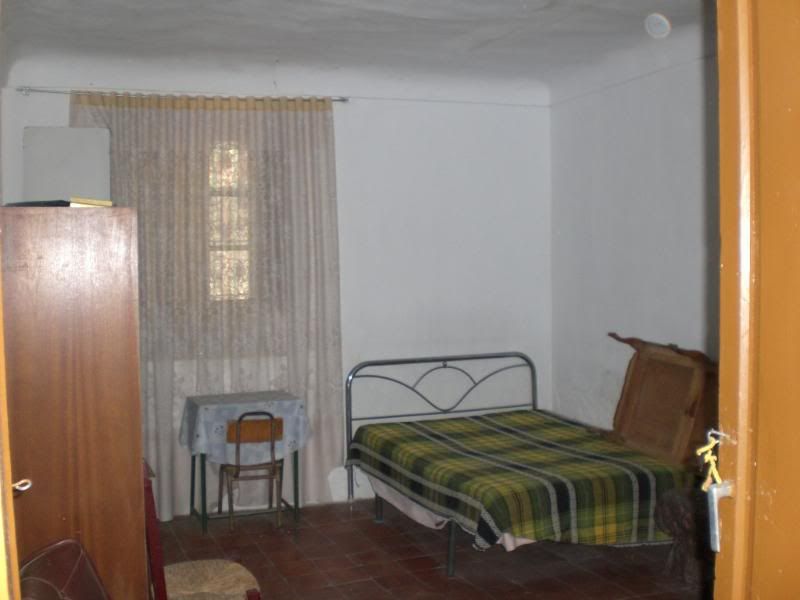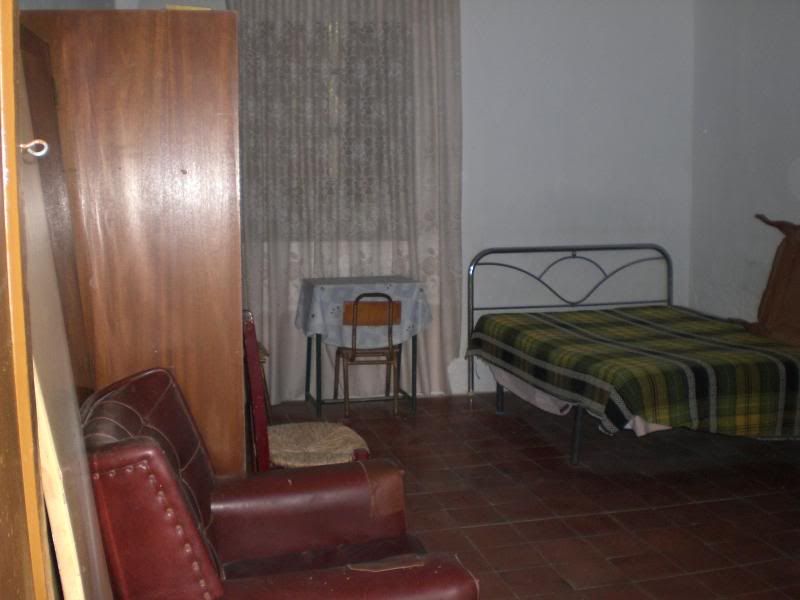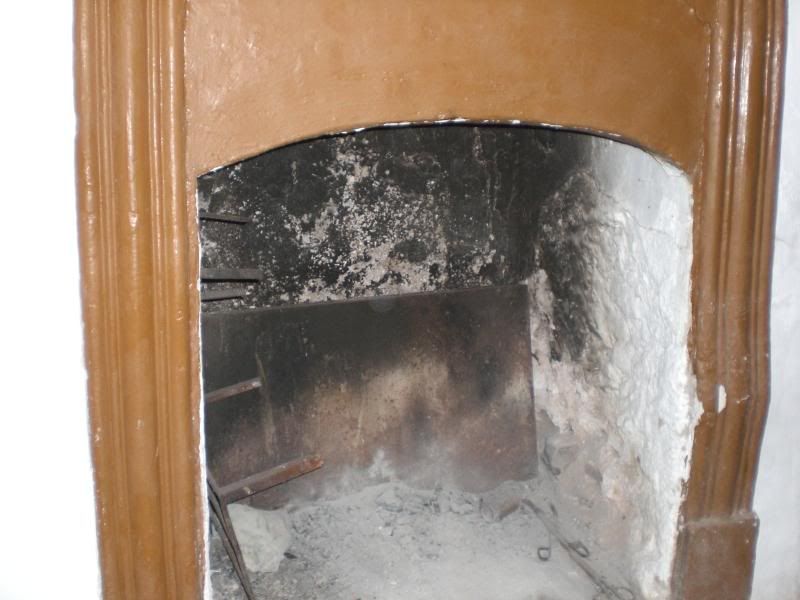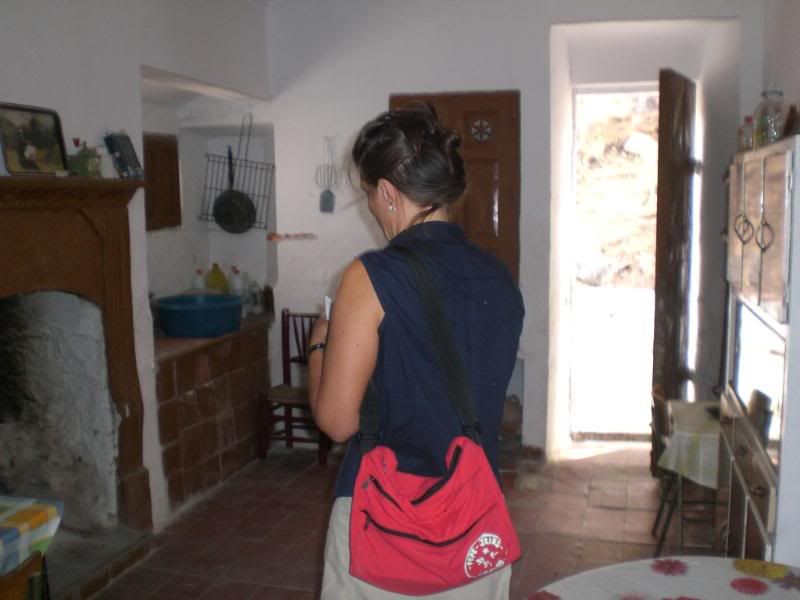 And then up the next set of stairs to the top floor –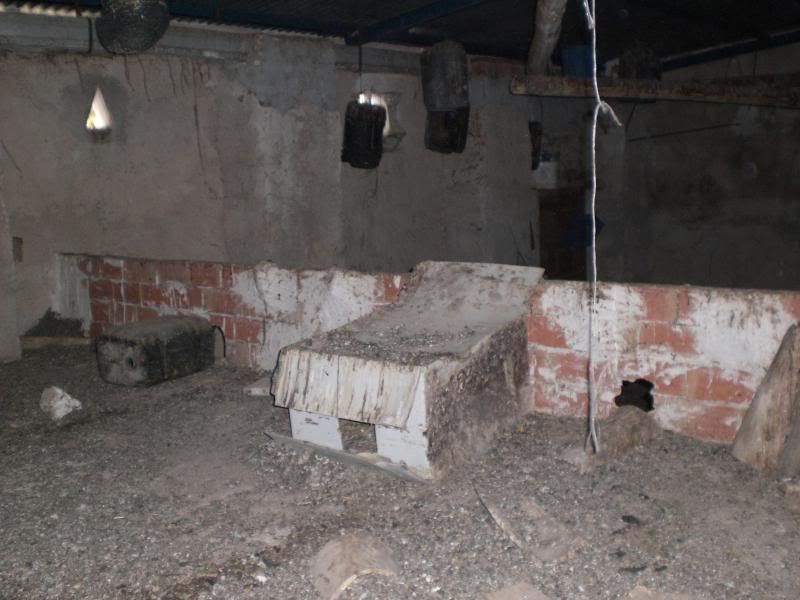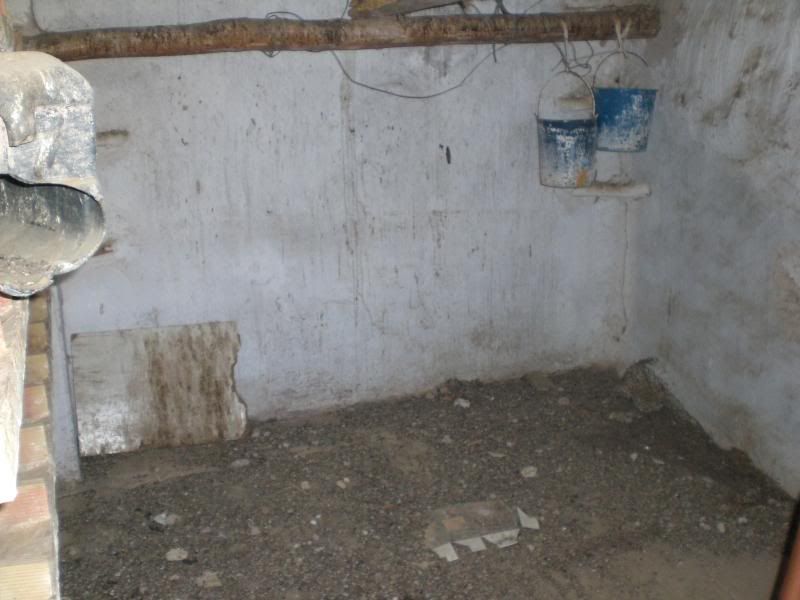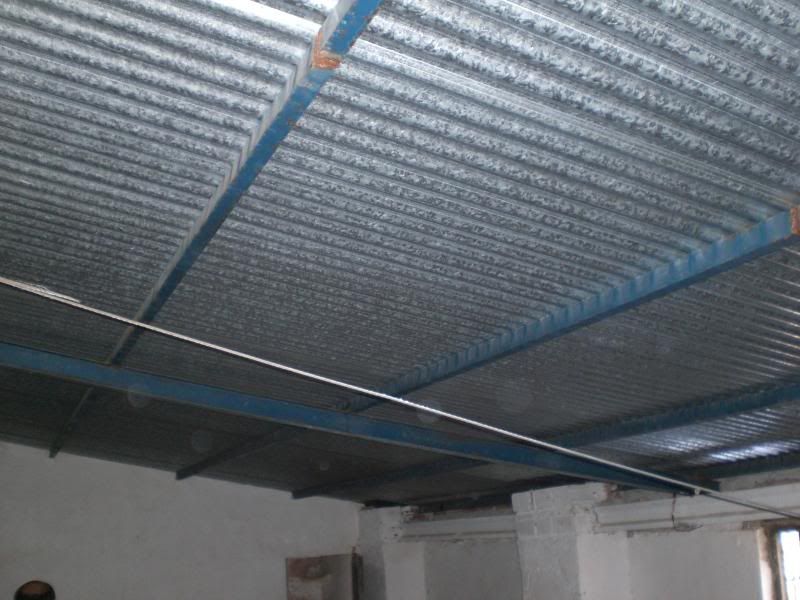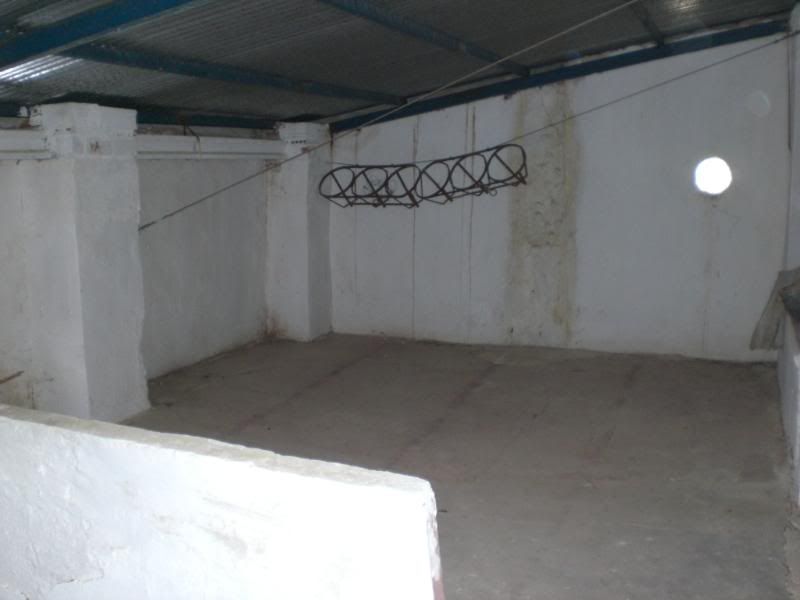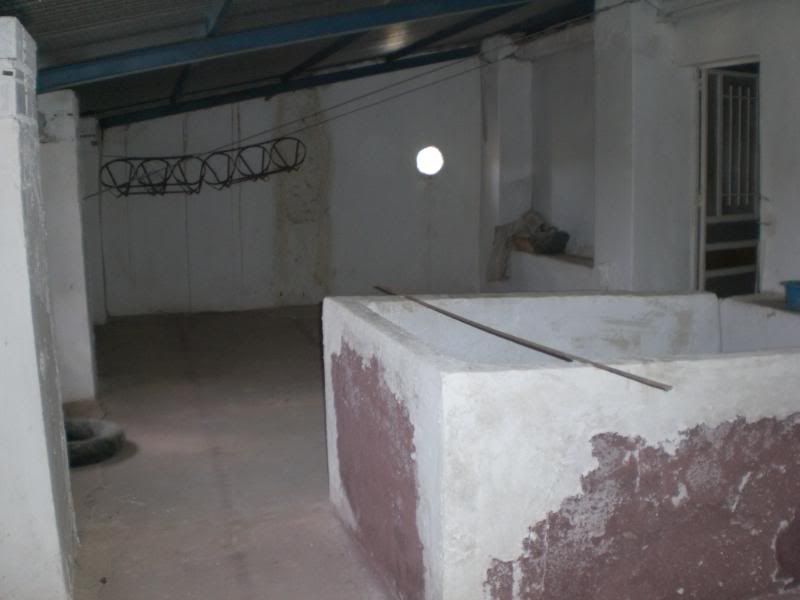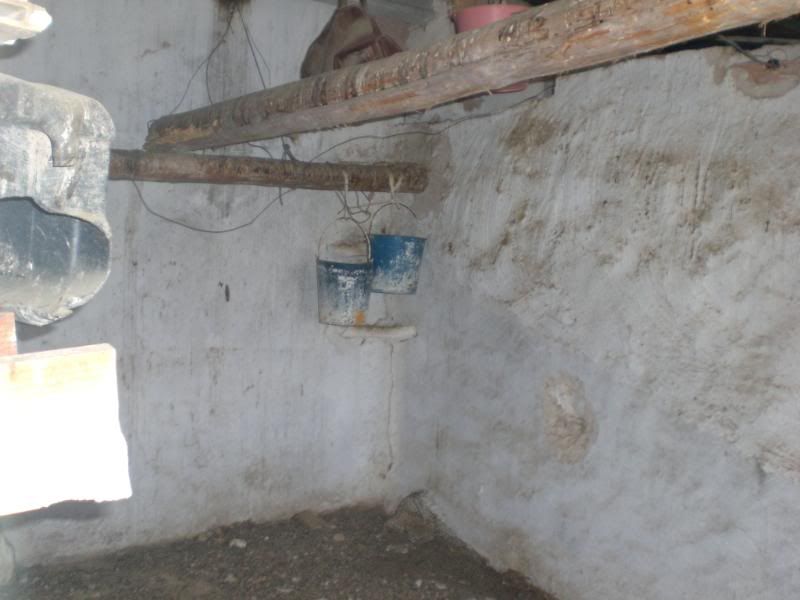 Sooooo............ a lot of work to be done.
We'll finish off by having a walk up the hill behind the house that is part of our land –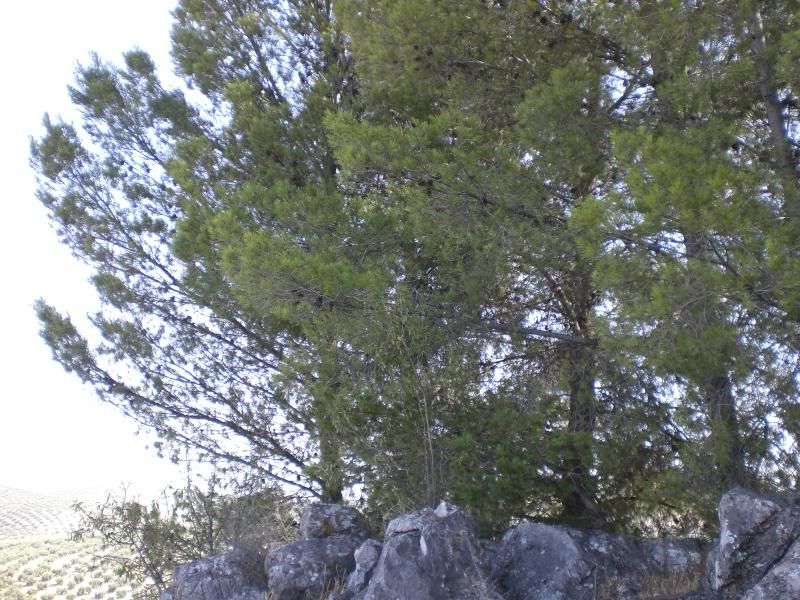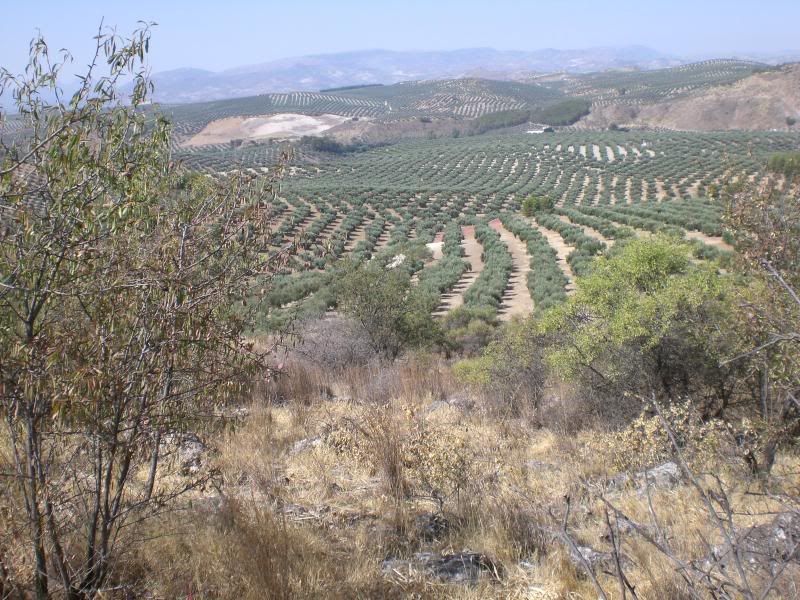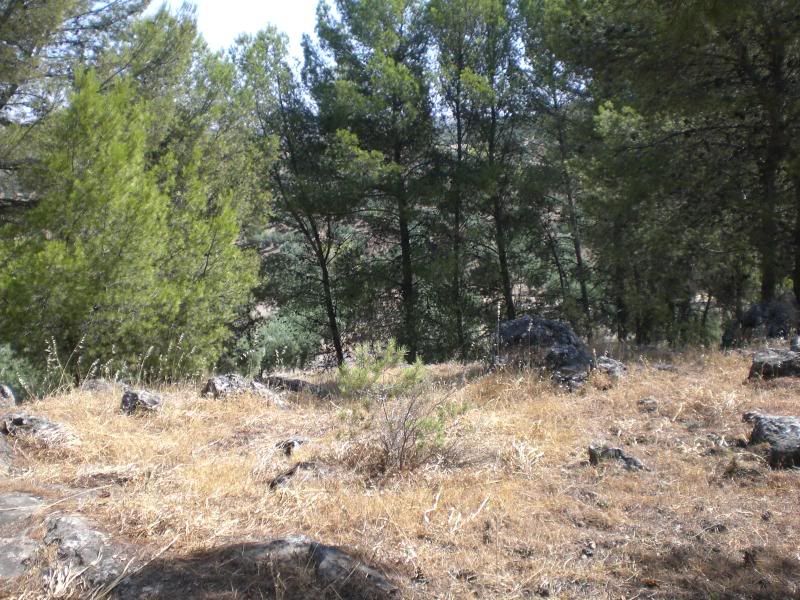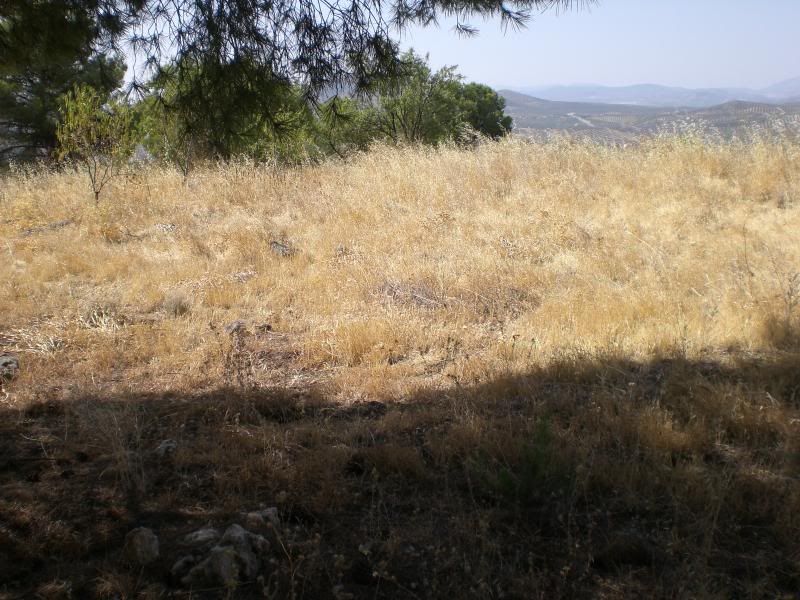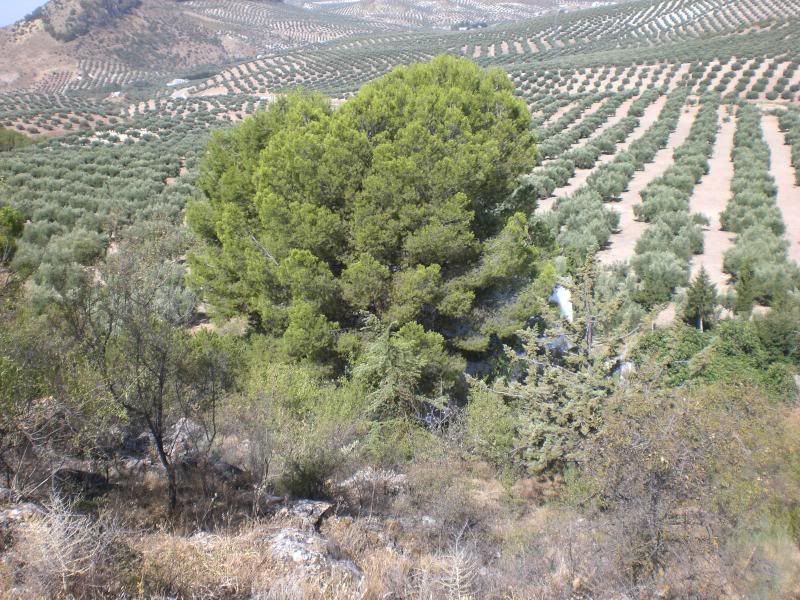 To be continued...........